Cover photo from Lexi Rose Forte's Instagram. 5 minute read.
Less than a year after she broke into the industry, porn performer Olivia Nova (real name Lexi Rose Forte) died, according to her representation at LA Direct Models. She was the fifth porn performer to die in the span of just a few months earlier this year.
Olivia, who entered the porn industry in March of 2017, was just 20 years old. She died earlier this year in Las Vegas from sepsis caused by a severe infection, according to police reports. Our thoughts go out to the family and friends of this young woman.
If there's one thing the porn industry is good at, it's distracting people from the real damage their product is doing to both the consumers and those who actually take part in its production. One way they do this by playing the blame game, and failing to take responsibility for the lives they've damaged. Of course, there are many factors that are involved with the death or suicide of any one person, but it can't be denied that this toxic industry has a heavy influence on the lives of its performers.
Related: Mental Health Hotline: After Multiple Deaths In The Porn Industry, One XXX Site Responds
But Lexi Rose Forte wasn't the only one to pass this year—she was the fifth. In a scary twist of events, another performer named Olivia Lua (real name Olivia Voltaire) was the fourth porn performer to die in recent months. Before her, August (real name Mercedes Grabowski), 23, committed suicide in December 2017 due to online harassment, while Turi (real name Yurizan Beltran), 31, died in August 2017 from a drug overdose. Shyla (real name Amanda Friedland), 35, died in November 2017, and her cause of death is still unknown. Our hearts break for these young performers, and our thoughts are with their families and loved ones.
While these deaths have been reported on recently, it's important to note that it's entirely possible that there have been more deaths of lesser-known performers as well.
And because it's Suicide Prevention Week, we're taking a special spotlight on what we know about the women that have passed away.
---

Olivia Lua
Derek Hay, owner of LA Direct Models which signed Olivia just before Christmas, described her as a "sweet, mild-mannered girl."
"We sent her to shoot in Prague and Paris which she completed, returning from that trip just a few days prior to Christmas. I have been speaking to [Lexi] regularly, she lives in Vegas, my office is in Vegas. She wanted to move from one agency to my own and we met several times to discuss the possibility of doing that."
Hay says she died at a private residence in Vegas, but not her own place, and there was an indication she was depressed despite tweeting she was spending the holidays alone. The exact cause of her death is not yet known but a statement on behalf of her agency blamed a mix of prescription drugs, recreational substances, and alcohol for her declining mental state. In other words, it's possible she overdosed.
Hay said her death—the fourth at that time in recent months—rocked the industry.
"We're keenly aware, this is the fourth death in the porn industry in the past three months, it's incredible," he said in a Daily Mail report.
---

Mercedes Grabowski
On December 3, Grabowski ignited a social media firestorm and massive criticism when she tweeted her refusal to do a porn scene with a "crossover" male performer who also did gay scenes, implying that she was concerned about contracting STD's.
Two days later, Grabowski was found dead in her California home. The Ventura County medical examiner said she had killed herself. She fought depression and bipolar disorder, according to a Newsweek report.
The 23-year-old, who starred in nearly 290 movies, appeared in a podcast in September of last year, where she detailed experiencing "a lot of sexual molestation" while growing up, adding that the offender was not her father, the Independent reported.
"It was just awful. It's still recent where I have to keep myself occupied or else I start thinking about all that s—t and then I fall into a depression," she said, citing the podcast. "I try to do therapy. I hate that word. I hate therapy."
---

Amanda Friedland
Adult Film Hall of Famer Amanda died in her sleep in November 2017 in her mother's home at the age of 35. She had retired from the porn industry the previous year. So far, there have been no details on how she died.
After high school in rural B.C.,  she moved to Vancouver where she worked as a cam girl before moving to Porn Valley in California where she performed in more than 400 videos.
Her long-time publicist James Bartholet told Canadian media: "We're deeply saddened by the loss of [Amanda] and our condolences go out to her family in this very sad time. She went quietly with no pain."
---

Yurizan Beltran
This 31-year-old porn performer accidentally overdosed on prescription pills, close friend Nick Melillo told Newsweek in a phone interview.
Beltran was found dead in her home on December 13, 2017. The night before, she got into a fight with her boyfriend, whose name Melillo didn't know. But relationship problems constantly plagued the performer, he said.
Melillo emphasized multiple times that Beltran wasn't addicted to drugs or struggling with depression, but occasionally took pills, smoked pot or did cocaine when she was upset. That kind of activity for performers is pretty standard, according to industry insiders.
"The adult business is rampant with drugs—especially crystal meth, because it's cheap—and pills," Melillo said.
Authorities didn't immediately know what drugs Beltran took, but Melillo thought it could have been Norco or fentanyl. "Supposedly there was one or two pills left over," he said. "She died in her sleep… It was just that one too many."
---
Why This Matters
There are popular perceptions that many people in our society have when it comes to pornography, like what a glamorous and exciting lifestyle it must be to be a porn performer. But the facts tell a different story. The truth is, the porn industry is riddled with violence, drugs, coercion, and disease (1 in 4 porn performers contract chlamydia or gonorrhea). And while active porn performers rarely, if ever, speak out due to fear of not getting work or being discriminated against, the majority of those very same people inevitably end up speaking out on their real experiences once they leave the industry.
These personal accounts are never pretty. And some people, like a couple of the women above, don't leave the industry alive.
Related: Hall Of Fame Porn Star Speaking Out After Being Stomped/Choked On Porn Set
While we are not making the claim that the porn industry directly killed these women, it's clear that the porn industry has a dark underbelly and a toxic culture that fuels unhealthy lifestyles. This sad truth only seems to publicly show when headlines shine a spotlight on how its performers and employees are in need of help and community that they're not otherwise getting.
Often, people turn to porn out of financial desperation or coercion, and are kept in the lifestyle because they have nowhere else to go. In support of the women and men around the world who have actually suffered the abuse shown in pornography, we speak out about the reality of an industry that perhaps played a part in their passing. Join us in spreading the word that porn is anything but harmless entertainment.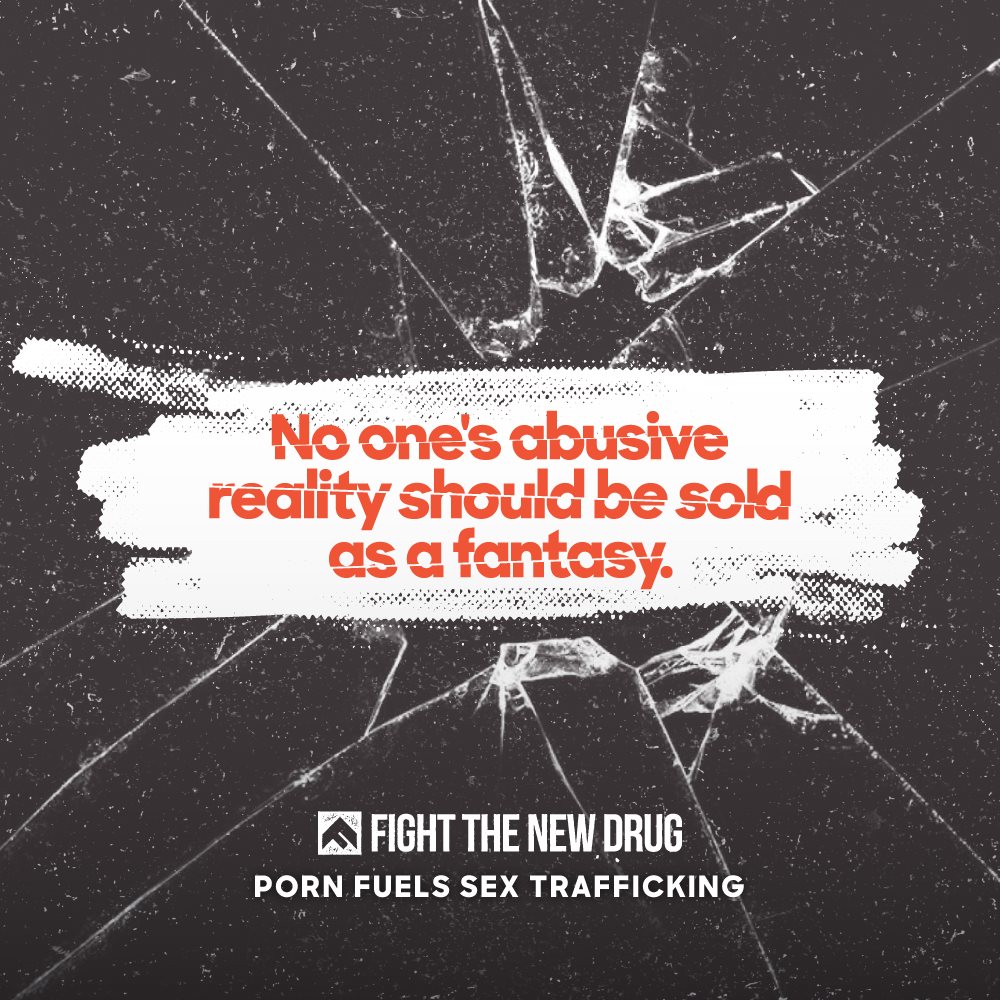 Get Involved
Choose to speak out against sexual exploitation. SHARE this article to help spread the word about the realities of the porn industry.
Change the Conversation
Fighting for love means fighting against blame and shame. Repping the movement with one of our "Stop the Demand" tees can help open up the conversation about how pornography fuels human trafficking: