---
The porn site ManyVids just launched a crisis intervention service in response to rising concerns about porn performers' mental health.
The free hotline was originally imagined to provide mental health and emotional support to exclusively ManyVids content creators, but has now opened its resources to any and all in the adult industry. Support workers take calls, answer emails, and write a series of blog posts with mental health information specifically with porn performers in mind.
Sed Dehan, the chief operating officer of ManyVids, says their big concern was performers struggling to find judgment-free support.
"What we do know is that adult performers face particular challenges that make accessing support difficult, such as stigma and shaming from health professionals or internalized stigma that may lead them to believe they don't deserve mental health care," he explained.
Related: The Next Big Thing: Buying Porn Performers Gifts From Their Online Wishlists
The announcement of this initiative has followed the death of five female performers in less than three months. Olivia Voltaire, the most recent death in the industry, relapsed while in rehab in January, Olivia Lua (real name Lexi Rose Forte) passed away from an infection that lead to sepsis. August (real name Mercedes Grabowski), 23, committed suicide on December 6 allegedly due to online harassment and cyberbullying, while Turi (real name Yurizan Beltran), 31, died in August from a drug overdose. Shyla (real name Amanda Friedland), 35, died in November, and her cause of death is still unknown. Our hearts break for these young performers, and our thoughts are with their families and loved ones as they continue to cope with the losses.
The series of deaths has sparked conversations about mental health within the adult industry. Particularly, the treatment of actors the behavior of producers and directors, fans, and the societal stigma are up now being questioned.
The mental health of a porn performer
Not every performer struggles with mental health issues, but many do. Not every porn performer has said they hate their job or has expressed feeling mistreated while working in the adult industry, but too many have with many more unable to openly express their hurt for fear of not getting work.
But don't take our word for it, listen to the real experiences of those in the industry.
One performer named Ruby began doing porn in the early 1990s and said women had more agency back then. "You used to be able to pick exactly who you wanted to work with and exactly what you wanted to do. They don't let them choose anymore. They expect extraordinarily rough scenes for most of the work now and that has to take a toll on you mentally. It just has to."
Related: 10 Popular Ex-Porn Performers Reveal The Brutal Truth Behind Their Most Famous Scenes
Jewels Jade, a retired porn performer recalled landing a gig described as a "light bondage" scene that did take a mental toll on her. She was restrained in the back of a dump truck with suction cups, clothespins and rope. The experience made her suicidal, she hardly recovered.
"I just wanted to eat a bullet. On the way home I was just crying my eyes out and calling my husband. I couldn't even function. Directors want to capture that fear because this is what the fans want. They don't care about the girls. They care about the fans."
According to Jade, part of the blame also sits with the consumers who drive demand for hardcore content with their clicks and subscriptions. "There are some sick people who want some really bad stuff. The problem is that nobody cares about these girls. They're dehumanized."
The case of Mercedes Grabowski struck a personal cord Australian porn actor, Madison Missina. Grabowski ignited a social media firestorm and massive criticism when she tweeted her refusal to do a porn scene with a "crossover" male performer who also did gay scenes, implying that she was concerned about contracting STD's. Two days later, Grabowski was found dead in her California home. The Ventura County medical examiner said she had killed herself.
Related: Just Because Porn Performers Do Porn, Doesn't Mean They Like It Or Asked For It
Missina said she similarly was the one to stand up in Australia and say she would only work with condoms. She received a similar response.
"To see that when we do draw a line in the sand to say, 'No, I'm standing up for my autonomy and my own sexual health', that the industry turns around and bullies you to the extent that you consider taking your own life… it's incredibly confronting."
This kind of cyberbullying and pressure can lead to serious emotional and mental health issues. Thankfully, the stigma around mental health is slowly being removed in society, and more people everywhere are seeking the help they need. But it's an even slower move for porn performers with an added stigma of their own.
Related: How Victim-Blaming Porn Performers Adds To Their Mistreatment
This is where the ManyVids hotline comes in with the hotline, a place those who need help can turn to judgment-free.
But there's a bigger problem
While performers are beginning to find suitable support—because they are human after all not just close up shots of body parts—one hotline cannot solve the root issue that they are working in and exploited by an industry that isn't concerned for their wellbeing.
Building these mental health outreaches and support systems are no doubt positive and even crucial, but does it change that a performer's health, dignity, and agency is often met with disregard on set? It doesn't change that the porn industry doesn't share a regard for their health, and it doesn't change the demand for increasingly violent and degrading material that performers are increasingly pushed to perform.
The bigger problems are that too many performers don't know or truly understand the extent of what they're signing up for when they first enter the XXX business. And even if they read on paper that they'll be having aggressive, exaggerated sex on camera, they still might not have the full details of what that entails, or the mental toll it'll take. After all, there is a difference between consent, and fully-informed consent and either of those can be revoked at any time for any reason. If these things aren't truly able to be revoked, it's not consent.
Related: Ex-Porn Performer/Radio Host Lisa Ann Talks Extreme Abuse Of New Performers
When performers sign on to work in the industry, many of them don't fully know or understand what it will lead to—sexual abuse, physical abuse, coercion, injuries, disease, difficulty finding a different job after they leave the industry, mental health issues, anxiety, and depression, among many other challenges. We believe that if every performer were completely informed and understood the dangers involved with the porn industry, very few (if any) would still agree to sign up.
And why would they know any of this terrifying information about the supposedly cool, fun job they're signing up for? Don't forget that we live in a world that glamorizes and celebrates the porn industry. It's sold as an exciting lifestyle where you can be the sex god/goddess that you've always wanted to be, and get quick cash for it.
Missing the point
While we believe that porn performers deserve to be treated like real people, and they're deserving of mental help, porn hotlines like the one ManyVids set up misses the entire point of truly addressing what's toxic in the porn industry.
Related: Why Porn Isn't An Ethical, Fair-Trade, Or Cruelty-Free Product
Having a hotline for struggling porn performers but not addressing the larger dehumanization, humiliation, and degradation issues is like trying to put out a giant fire with just a small glass of water. It won't work to fix the bigger problem, and ultimately, it's a matter of time before the industry self-destructs and harms vulnerable men, women, and teens in the process.
The damage porn does to consumers and performers is too huge to measure, and the recent passing of these performers gives us an idea as to how deep the harm goes in society. A simple hotline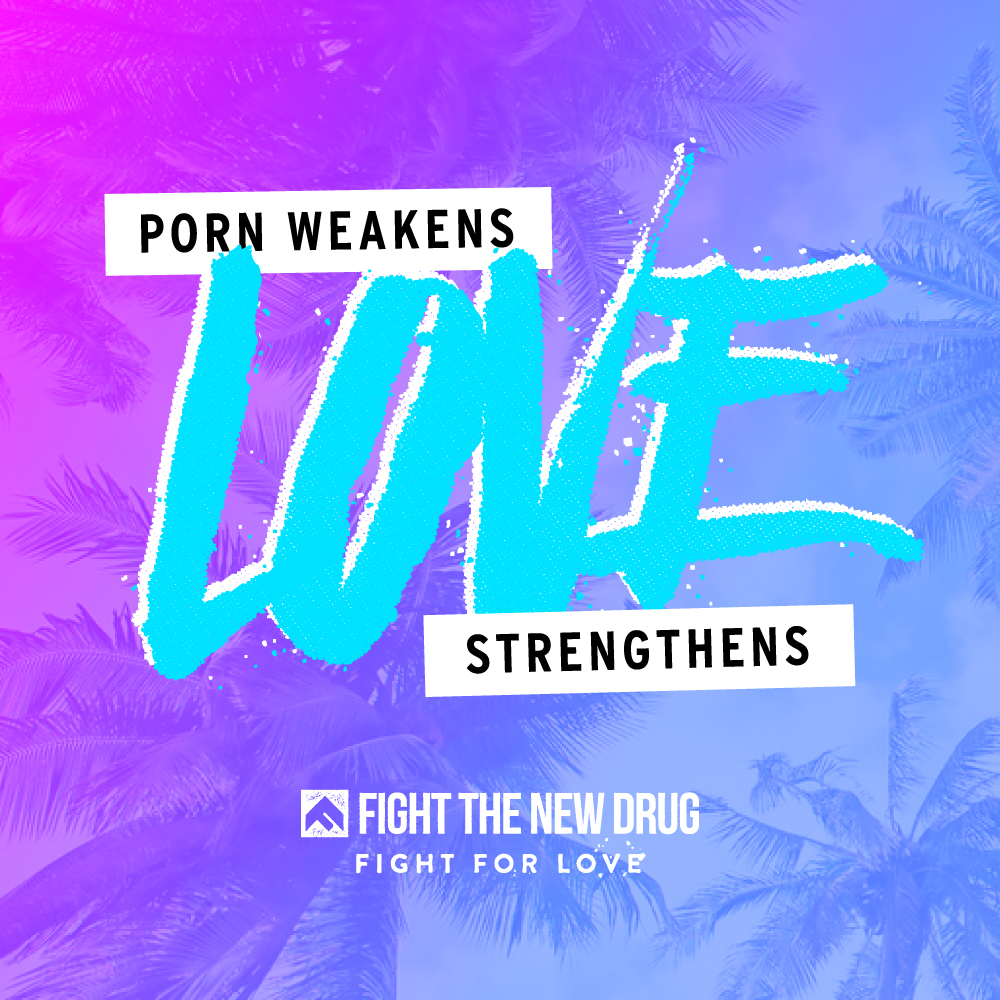 Get Involved
Choose to speak out against sexual exploitation. SHARE this article to help spread the word about the realities of the porn industry.
Spark Conversations
This movement is all about changing the conversation about pornography and stopping the demand for sexual exploitation. When you rep a tee, you can spark meaningful conversation on porn's harms and inspire lasting change in individuals' lives, and our world. Are you in? Check out all our styles in our online store, or click below to shop: