There are countless stories of former porn stars speaking out against the porn industry years after leaving it. Many of these former porn stars, male and female, talk about how they were abused, exploited, and coerced while working in porn. What they felt scared or unable to talk about while in the industry for fear of discrimination or no longer getting work, these ex-porn stars are now sharing with the world.
Related: 3 Male Porn Stars Share Their Most Disturbing Experiences Doing Porn
However, stories of current porn stars rarely come out. Furthermore, stories from hall of fame porn stars are almost non-existent.
Until now.
2016 Adult Video News Hall of Fame inductee Nikki Benz spoke out on her Twitter yesterday, saying that she was recently assaulted by a director on set while shooting for one of the world's most popular porn production companies. The Canadian porn star is considered to be the most popular performer who partners exclusively with the massive online porn production company, which made the news all the more shocking to those in the industry. She said that the director stomped on her head and choked her, even after she yelled "cut" during the filming of the scene. She said the attack left her shocked and crying for the first time in her 13-year career.
"The director himself put his hands on me and was choking me," she tweeted. "Never in a million years did I think [porn company] would allow it."
In one text message she posted, she writes, "Did you see the part where I said cut, where I said I'm not OK with this? … I said no."
She also tweeted, "I guess rape scenes are in now, huh?"
This is not the first time a major working adult performer has spoken about abuse on set. Lisa Ann, who many consider to be one of the most popular porn stars of all time and one of the few who has successfully transitioned into mainstream media by hosting her own SiriusXM radio show, spoke up earlier this year about how the growing appetite for abuse porn is damaging new female performers who are being required to take part in increasingly extreme scenes in order to get work.
Also, popular male porn star James Deen came under fire last year after several women, including a former girlfriend, accused him of rape and assault during filming.
It's clear that many viewers think pornography is a fantasy world of pleasure and thrills, but that couldn't be further from the truth. To those who actually create and participate in producing porn, their experiences are often flooded with drugs, disease, trafficking, rape and abuse.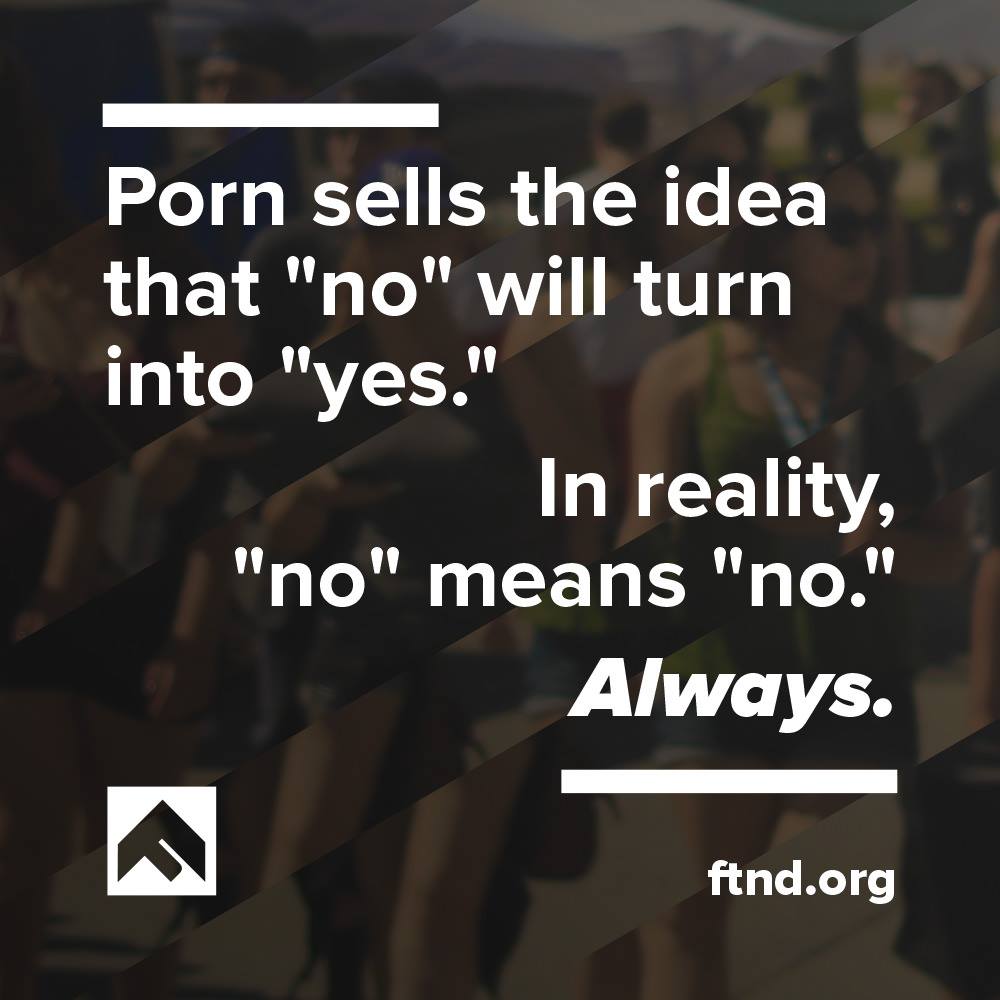 What YOU Can Do
Take a stand and speak out on the abusive porn industry. SHARE this article to raise awareness and help stop the demand.