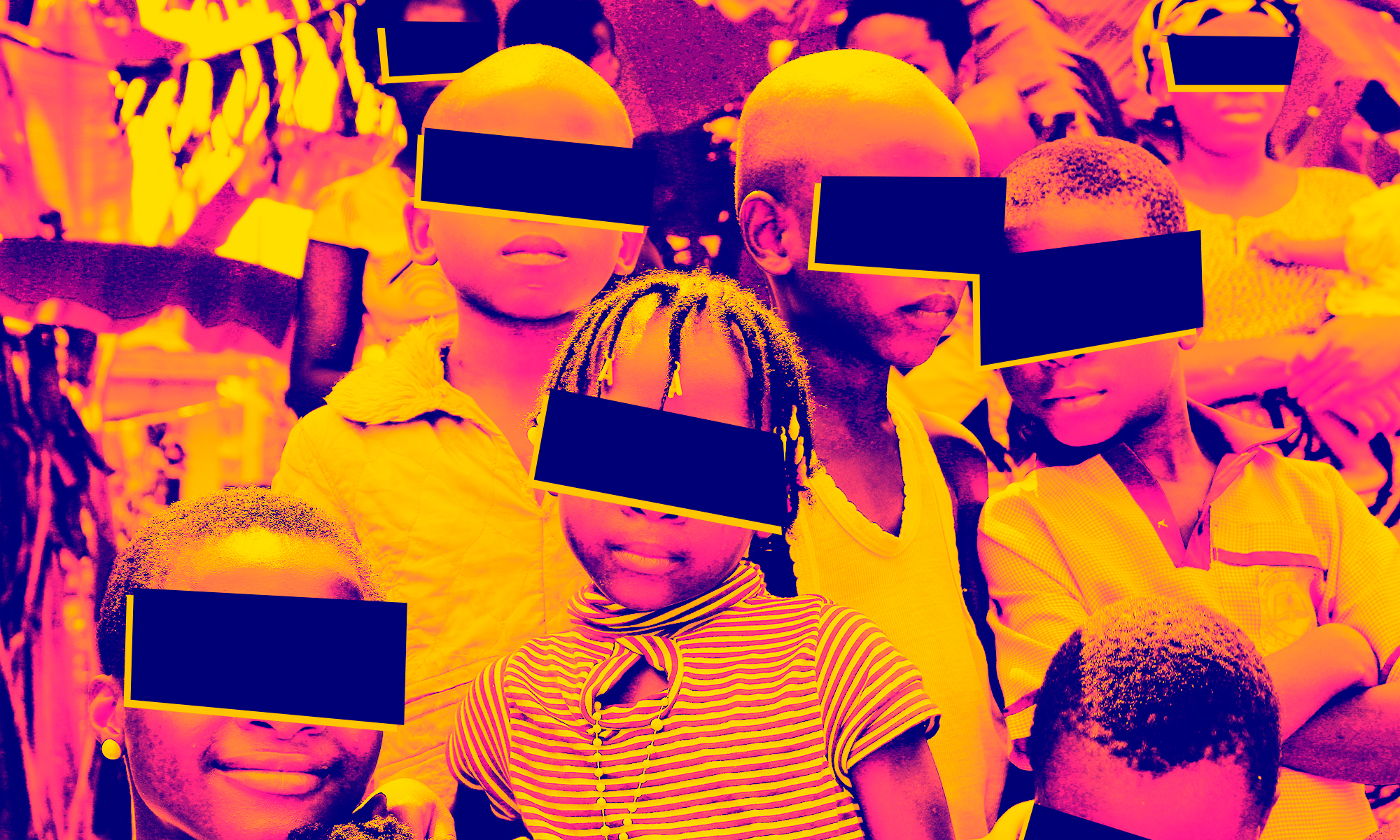 According to a recent CNN report, 10 Nigerian children who were being smuggled out of the country to Russia have been rescued, the country's anti-trafficking agency said.
The traffickers were attempting to exploit relaxed entry rules into Russia ahead of the 2018 World Cup, according to the National Agency for the Prohibition of Trafficking in Persons (NAPTIP).
Nine young girls and one boy were rescued and each child was in possession of a FIFA Fan ID, to take advantage of the fact that Russia is allowing travelers to enter the country with only a FIFA pass before and during the World Cup, NAPTIP said.
Related: France Vs. Croatia: How Are These World Cup Finalists Fighting Sexual Exploitation?
The children were intercepted as they tried to board a Moscow-bound flight in Lagos. Five suspects, including a police sergeant, have been arrested for allegedly facilitating their travel, the agency said.
The children are now in a shelter for victims of trafficking run by the agency.
Click here to read the full CNN report by Matt Friedman and Dami Odutayo.
The World Cup and trafficking
"The World Cup is a gift for traffickers," said Yulia Siluyanova of Alternativa, a Moscow-based anti-slavery organization.
It's no secret that international events like the World Cup that draw huge crowds have long been a hub for trafficking and prostitution, usually with some arrests and countless sting operations taking down the pimps, johns, and traffickers who take advantage of professional soccer's/football's biggest weekend. For the 21st FIFA World Cup throughout the last month in Russia, the trafficking situation has been—unfortunately—no exception.
According to one nonprofit, there were significant outreach campaigns to prevent human trafficking ahead of previous World Cup tournaments in Brazil in 2014, in South Africa in 2010, and in Germany in 2006, but the Russian government did not do anything similar ahead of the games.
Prostitution is reportedly illegal in Russia, but there are around three million regular prostituted persons in the country, according to activist group Silver Rose. Until recently, the group says, the police had turned a blind eye to the practice or taken kickbacks.
Related: One Train Passenger's Tweet Saved 25 Girls From Human Trafficking
But with hundreds of thousands of tourists descending on Russia for the World Cup, the authorities are cracking down on anything that could tarnish their prestige project. For people selling sex in the 11 World Cup host cities, this means frequent raids on well-known prostitution sites, according to a report by The Moscow Times.
Siluyanova says a trial of a new, relaxed visa system Russia implemented for last summer's FIFA Confederations Cup tournament paved the way for an uptick in trafficking activity in the country. The visa system was relaxed again for the World Cup over the last month, and she suspects even more trafficking activity has been going on.
For the foreigners who are brought into the country for trafficking purposes, "half are told that they will be sex workers, the other half that they will be working jobs like babysitting," Siluyanova said, noting that most of the women (and some men) brought to Russia are from West Africa, post-Soviet states, and Southeast Asia.

Why this matters
Child exploitation occurs all over the world. It's common to think this type of porn and sex trafficking are problems "over there," as in Southeast Asia or anywhere besides where you live.
The truth is, it's everywhere.
In the US, countless teens become victims every year, and by some reports, 14% of men have used trafficked persons for sex with two-thirds of those men knowing many of them had been "coerced, tricked, or trafficked."
Related: Moscow's First Sex Doll Brothel Opens In Time For The World Cup
This is a problem happening in our own countries, cities, and towns. But we don't want to believe it, just as we are uncomfortable imagining anyone we know—a friend, colleague, family member—as a paying customer. One 17-year-old survivor from the Midwestern US was trafficked when she was 15. She said she was purchased by over 150 men a month:
"Some could be upstanding people in the community. It was mostly people in their 40s, living in the suburbs, who were coming to get the stuff they were missing."
But paying for child sex trafficking is not only a local issue. Men from wealthy countries are known to be the majority of clients who travel to and pay for sex in developing countries abroad. In her TED Talk, Meghan Sobel spoke about her research into the sex trade in Thailand. She confirmed that Americans account for the majority of sex trafficking in that country.
This is why we are all about raising awareness. Because porn is not harmless entertainment that only affects the consumer. Because teen porn is a growing genre that encourages consumers to seek out illegal underage content, and that behavior can escalate. Because sex trafficking is a devastating problem happening every day, wherever we may live.
We are out to stop the demand and that starts with each one of us choosing not to take part. Are you with us?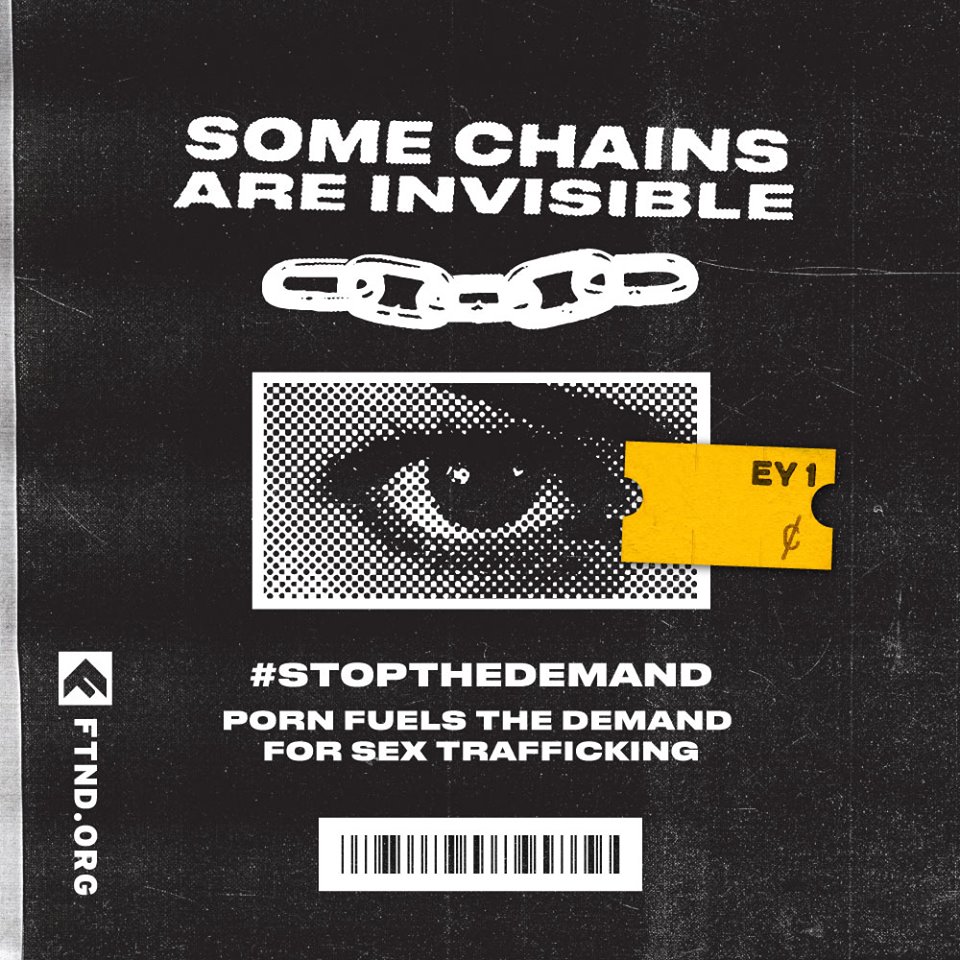 Get Involved
Sex trafficking of children is a very real issue. SHARE this post and raise awareness on the connection between porn and sex trafficking.
Spark Conversations
This movement is all about changing the conversation about pornography. When you rep a tee, you can spark meaningful conversation on porn's harms and inspire lasting change in individuals' lives, and our world. Are you in? Check out all our styles in our online store, or click below to shop: