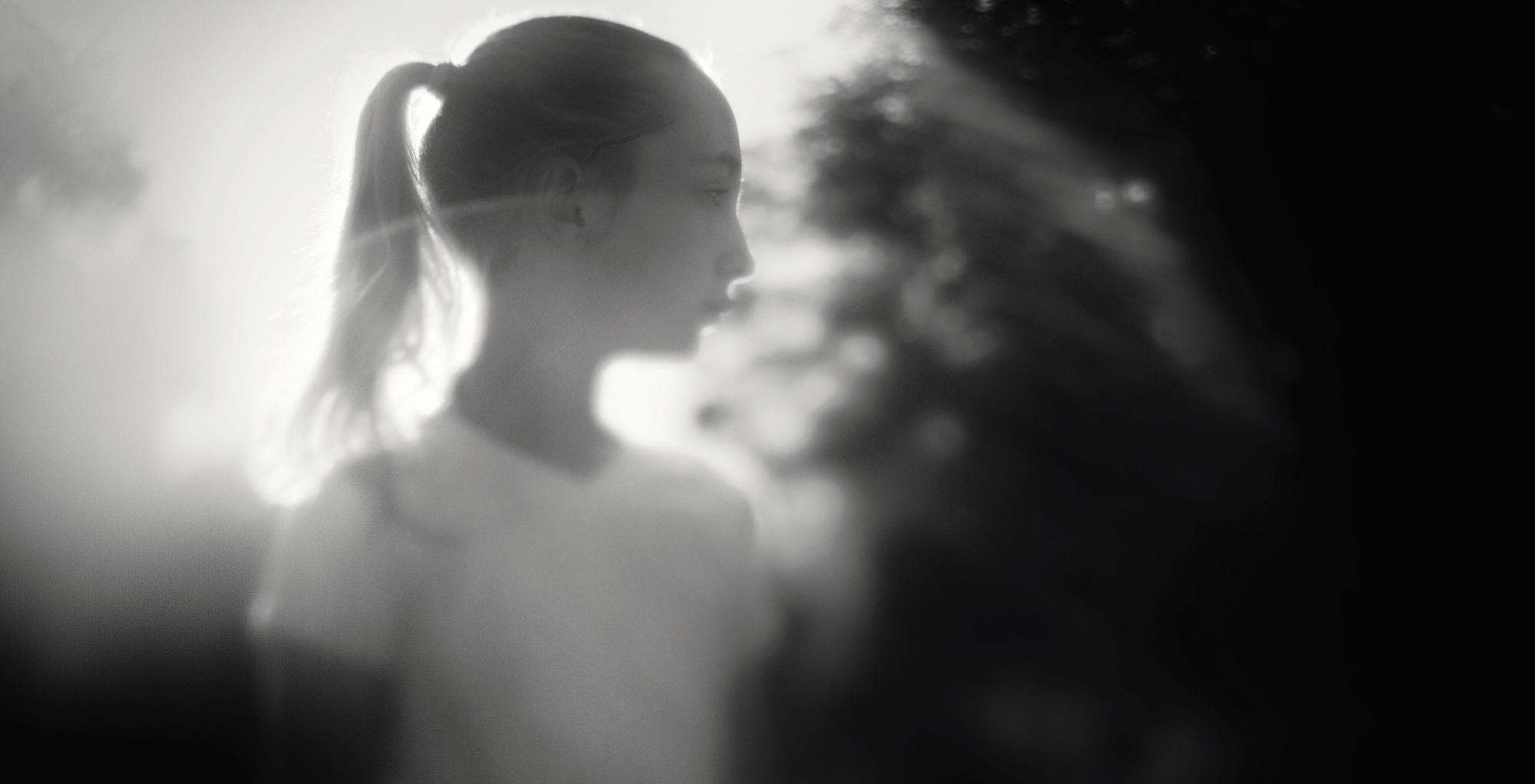 This Guest Piece Was Written By Rachel Olexa, A survivor, survivor advocate, and Program Manager for anti-trafficking organization Women At Risk, International (WAR, Int'l). 11 Minute Read.
Are You a Modern-Day Slave Owner?
Slavery is a powerful word. Most Americans think slavery in the U.S. was abolished with the Emancipation Proclamation, but forms of slavery still exist. Many of us are fortunate enough to have never been slaves—but could we be slaveholders? If you consume pornography, then it might be possible that you could be a type of slave owner.
Slavery is defined in Merriam-Webster as submission to a dominating influence, while a slave is someone who is a chattel, or property, of another.
When someone looks at pornography, they are visually consuming another person's purchased body. Perhaps the viewer didn't pay for the porn, but someone is making money on it, and the people in those photos and videos are now displayed as products to be consumed.
Related: Sexploitation Stats: Over 6,000 Sex Trafficking Cases Reported In The U.S. In 2017
The person captured in the images has no control over what happens to those images. The pornography becomes the consumer's domain—they are the voyeur, they mentally control the scenario, they hold those images captive to consume and share in any way they please.
The people in these images and videos can—in a way—become slaves to the consumer. If these people are exploited, the consumer essentially becomes another trafficker, or purchaser of sex—even if their free porn site is not where the money was exchanged. They now "own" the images in their mind and can consume them at will—the images become their personal property, of sorts.
Some may still argue that pornography consumption is a harmless habit. If people want to engage in sex acts on camera for others to consume, why shouldn't they be consumed?
Willing participant, or exploited individual?
The problem is that when someone consumes pornography, they have no idea whether they are looking at a willing participant or a victim of coercion, force, or brutality who has been threatened into feigning consent and pleasure.
Related: How The Porn Industry Directly Fuels Sex Trafficking (VIDEO)
Even a "willing" participant may be unaware they are being filmed and sold to a porn site for others' voyeuristic pleasure. In a sense, this makes the one being filmed the consumer's slave. By viewing the exploitation of others, the consumer further participates in the cycle of exploitation.
Nonconsensual porn on mainstream sites
One of my clients allowed her husband to take nude photos and videos of her, meant for his eyes only. When they divorced, he began selling them online.
The police could do nothing because she had consented to the pictures—in many states, that consent makes it legal for the images to be sold online. She then became a slave to two entities: the men who were purchasing the photos and the exhausting labor of trying to get the photos taken off the internet.
Related: Force, Fraud, And Coercion: Uncovering When Sex Trafficking And Porn Production Overlap
The stress and trauma of searching for her name online and finding those images were a major cause of her spiral into Post-Traumatic Stress Disorder (PTSD), alcohol, and drug addiction. PTSD is common among victims of so-called "revenge porn." What they intended to be private has been paraded before strangers, and they never stop wondering who has seen them. When one of them ends up in front of a consumer's eyes, that consumer becomes the slaveholder of a woman imprisoned by grief, shame, and humiliation.
A common consumer appetite for violence
Like the slavery of a few centuries ago, modern-day slavery also breeds violence. Some of the most popular pornographic videos contain scene after scene depicting violence against women. According to research—which can be found at Coalition to End Sexual Exploitation—consuming violent pornography, in turn, can lead to an increased acceptance of rape myths and a greater propensity to engage in sexual violence. Although women engaging in violent sexual acts in these films often appear willing, they may be doing so by force.
For example, the connection between pornography, violence, and trafficking is clearly seen in a New York court case, United States v. Marcus [1], involving a woman held against her will by a man she met in a chat room. As his slave, she was required to perform sadomasochistic sex acts on film, then forced to promote the films for sale online. When she said she wanted to leave, her lips and vagina were mutilated by attempts to sew them closed. This "discipline" was also filmed and sold, generating revenue as pornography.
Related: Inside The Industry: Performers Speak Out On Trafficking And Exploitation In Porn
This case is just one of many showing a direct link between trafficking and pornography [2] that cannot be ignored. If a consumer's "harmless" pornography involves trafficking victims, those victims are essentially enslaved all over again each time it is viewed. Consumers of pornography involving exploited individuals not only make them their own slaves, but also enable their traffickers to keep them in bondage.
Are you like a slave owner? What will you do about it? If you are not a slaveholder of exploited individuals yourself, you likely know a few. What will you tell them?
Opting out of enabling exploitation
Even apart from pornography, there are many ways to act as a slave owner without even knowing it. With trafficking so prevalent throughout the world, it is nearly impossible to opt out entirely.  But it is possible to impact change and help end or reduce modern-day slavery.
One way is to actively use your purchasing power by becoming a knowledgeable consumer and an informed buyer of products rather than people. The coffee you drink, the chocolate you eat, the clothing you wear, and the jewelry you choose can all make a difference between slave ownership and fair-labor advocacy.
You can start by reducing your purchase of products or services on the National Center on Sexual Exploitation's "Dirty Dozen" list. Then consult this great online guide from EndSlaveryNow to learn where to purchase everything from chocolate and beverages to home goods, clothing, and travel options from companies that work toward ending slavery.
Related: The Tip Of The Exploitation Iceberg: 5 Real Stories Of Sex Trafficking In The Porn Industry
Think about what else you can do. Personally, I stopped buying new clothing long ago, as trendy clothing in great condition can easily be found at resale and consignment stores.

For gifts, I purchase from programs that provide women a way out of trafficking. The beautiful jewelry, clothing, candles, and spa products at the WAR Chest Boutique stores and website help support partnering programs of Women At Risk, International (WAR, Int'l) in the U.S. and overseas that empower women exiting out of trafficking. At Encompassed Creations, WAR, Int'l's own holistic job training program, women craft candles, jewelry, and spa products to sell in the WAR Chest Boutiques, our Etsy store, and as wholesale orders.
Participating in trafficking and oppression is a choice. Anyone can choose between slave ownership or embracing a movement to set slaves free. Anyone can enslave others by feeding an addiction to pornography, or they can stop clicking and start participating in activities that empower others.
You are needed in the fight to end slavery—start today!

About the Author
Rachel Olexa has a BA in English and Women's Studies from St. Olaf College and an MA in Social Justice from Marygrove College. Since her own abduction in 1996, she has worked toward helping other women heal from sexual trauma and trafficking. She currently serves as the Program Manager of Encompassed Creations, a holistic job-training program for women affected by trafficking, abuse, and other risk factors, at Women At Risk, International in Grand Rapids, Michigan. She can be reached at [email protected].
[1] The specific reference to the United States vs. Marcus case is found in section IV.
[2] The link between pornography and trafficking is discussed in the first article.