The estimated $97 billion dollar industry is a huge influence in our society, but it's a relatively limited group of people who have sex with each other on camera. "Performer pools," as groups generally limited to the same locations are known, are susceptible to the rapid transmission of multiple sexually transmitted diseases because of the frequency of performing unprotected sex acts on camera with a constant rotation of partners.
So when one performer tests positive for HIV during routine tests many performers have done every two weeks, a production shut down is advised to make sure no one else has been infected.
Related: Study Reveals Troubling Truth About Porn Performers
That's exactly what happened in February of this year. According to Adult Video News (AVN), multiple sources reported that an industry-wide shutdown of all adult production in Europe for up to two months was called due to an HIV outbreak in Spain. According to AVN, "unlike shoots in the US and Canada, productions in Europe do not currently have access to a standardized and unified system" that keeps track of performer tests.
And it happened in the US at this time last year, too, according to a report by Fortune. The shutdown, which was called for April 2018 by the Free Speech Coalition (FSC), a trade group that represents the adult entertainment industry, was initially expected to only last through Monday, April 16th, but it was lifted two days after that.
What's a production hold, and why does it matter?
A production hold is a voluntary action by porn producers. Those who agree to it—which virtually all studios and production companies do—pause work on all videos, clips, custom videos, and more that involve sexual contact between two people until it's understood how far the virus has reached.
General industry protocol is that once someone tests positive for HIV, they halt production and do an immediate retest, to ensure it wasn't a false positive. Anyone the performer has worked with since their last STD test is then contacted and urged to get tested for the virus, as well as personal sexual partners the performer may have been with. Sometimes, this can take weeks, depending on how many shoots the performer in question has done since their last biweekly testing.
Related: Study Shows Students Who Consume Porn May Be More At Risk Of STIs
Judging by the reports that have been released in the last couple years, a production hold related to a positive HIV test isn't exactly rare—it happens more than once a year, or so. Yikes.
The porn industry shoots roughly 20,000 scenes per year, according to Fortune. And bigger studios typically have a large stockpile of scenes awaiting release and can wait out a shutdown.
Related: 5 Ex-Male Porn Performers Share Their Real Experiences Doing Porn
The financial toll on performers, though, is more significant, since they have little to no income during production halts. And considering the dire financial situation of performers generally, production holds aren't ideal.
Consider what one porn producer said in an interview with the Canadian Broadcasting Corporation about the changing industry norms: "When I came into the business in 1992, we were very tight-knit… Nobody in the industry was prostituting and if they were, they were keeping it way, way under the radar. Nowadays, I can actually count the number of girls who don't prostitute on one hand."
Other recent industry infectious breakouts
According to the FSC's site, from December 2017 to February 2018, they "received over forty reports of ringworm among performers." They reminded everyone that "adult sets, just like locker rooms and gyms, can provide an environment where the fungal infection can thrive."
And not long ago, in September 2017, there were confirmed cases of syphilis in the porn industry's Eastern European communities. This may seem like a low-risk issue for stateside performers, but international travel is not uncommon for porn shoots, and the U.S. performer pool was considered at risk for infection.
Related: What Porn Culture And The HIV/AIDS Epidemic In Africa Have In Common
Epidemics outside of the industry also have to be taken into account, due to the high-risk environment of performers filming multiple unprotected sex acts in any given time period. For example, when the Departments of Public Health in both Los Angeles and San Diego declared widespread outbreaks of Hepatitis A a couple of years ago, industry officials advised performers to take extra precaution.

Porn doesn't show this reality
We get it, porn is meant to be a "fantasy." People often defend it as "harmless personal entertainment," but we don't buy it. We're here to look behind the curtain of what the porn industry is really like, and let consumers know it's not as glamorous as it's portrayed to be.
Related: Study Indicates High STD Incidence And Reinfection Among Porn Performers
Just as harmful as the things porn shows is what it doesn't show. Given that, in one survey done by UCLA, 69% of porn performers say they haven't used a condom on set in the past 30 days at the time of the survey, pornography doesn't give an accurate picture of what healthy sex is like; they cut out things like talking, cuddling, bonding touch, and other ways partners are responsive to each other's needs and preferences. [1]
They also cut out the consequences of the kinds of risky sex portrayed in porn. [2] No one is depicted contracting sexually transmitted infections on porn sites, even though it's clear that infections are a regular issue in the industry. There are no unplanned pregnancies, no cervical cancer, no intestinal parasites, and no skin tearing or bruises.
But just because porn videos don't show this infectious reality, doesn't mean it isn't happening. This is the reality of the industry.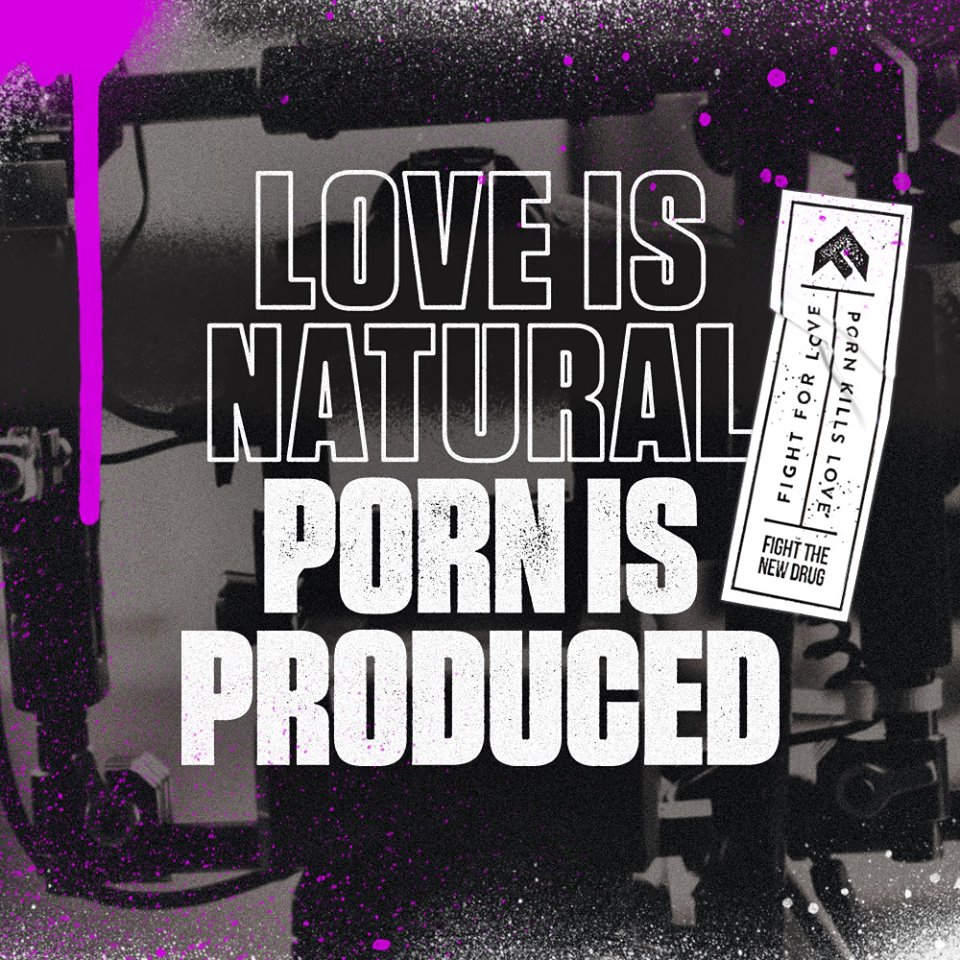 [1] Bridges, A. J., Wosnitzer, R., Scharrer, E., Sun, C. & Liberman, R. (2010). Aggression And Sexual Behavior In Best Selling Pornography Videos: A Content Analysis Update. Violence Against Women, 16(10), 1065–1085. Doi:10.1177/1077801210382866
[2] Bridges, A. J., Wosnitzer, R., Scharrer, E., Sun, C. & Liberman, R. (2010). Aggression And Sexual Behavior In Best Selling Pornography Videos: A Content Analysis Update. Violence Against Women, 16(10), 1065–1085. Doi:10.1177/1077801210382866; Layden, M. A. (2010). Pornography And Violence: A New Look At The Research. In J. Stoner & D. Hughes (Eds.) The Social Costs Of Pornography: A Collection Of Papers (Pp. 57–68). Princeton, NJ: Witherspoon Institute.