Cover photo credit to Getty/iStock. 7 minute read.
Ever wondered what it's really like to work in the porn industry, if porn performers really love their jobs as much as they say they do, or as much as our culture believes they do?
Many people believe those in the adult entertainment industry love to have sex and get paid for it, why wouldn't that seem like a dream? No one's getting hurt when I watch porn, is a common thought pattern many consumers have. Why would you have any reason to believe that the mainstream porn industry is anything less than professional, fun, safe, and sexy?
Related: 10 Popular Ex-Porn Performers Share The Raw Reality Behind Their Most Popular Scenes 
But not everything is as it seems in the world of porn.
Regardless of the overwhelming research and countless personal accounts exposing that nonconsensual content is not uncommon on porn sites, many consumers still buy into the glamorous fantasy the porn industry and its supporters work to maintain.

The fact is that the porn industry is not as safe, sexy, and violence-free as it appears.
This industry is filled with sexual violence, coercion, and exploitation, but the average consumer might not know that. Consider that while active porn performers rarely, if ever, speak out due to fear of being blacklisted in the industry or being discriminated against, the majority of those very same performers inevitably end up speaking out on their real experiences once they leave the industry. These personal accounts are very often a stark contrast from our culture's narrative about porn. And for those who do decide to leave, the porn industry still has every image and video clip that the person can never get back.
But these difficult and exploitative issues don't discriminate—many people of all genders have encountered the less than sexy sides of the porn industry.
It isn't just women porn performers that endure harsh treatment and abuse on and off-camera. The men in porn often appear as though they are dominant and in control, but behind the scenes, they can be victims of the same harsh conditions and harmful situations.
Related Video: Greg's Story — Most Successful Male Porn Actor Of All Time Speaks Out On Porn
To put an end to the misleading facade that so many people in our society buy from the porn industry's portrayal of men, we've assembled personal accounts from five former male porn performers who have since left the industry and have spoken out against the heartbreaking circumstances that pushed them into doing porn.
Related: This Anonymous Performer's Reddit Post About The Realities Of The Porn Industry Is Chilling
These performers' stories may not mirror every single porn performer's experience in the industry, but their experiences are much more common than they are rare.
*READER DISCRETION ADVISED. Many may find the following accounts to be graphic, disturbing, and/or triggering.*
________________
Aaron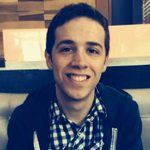 "I moved to Los Angeles for my last semester of college because I had a credit-only internship. The only money I had was from grants, scholarships, and student loans. After tuition and housing, I barely had money to feed myself and I wanted to stay in Los Angeles and look for a job.
Then I was on Grindr, the gay networking app on phones, and a guy mentioned that he was a 'model scout' for porn. He talked me into coming over and taking pictures because he said I only had to do videos where I performed solo in front of the camera and there would be no one else involved. It seemed like the easy cash that I needed.
Eventually, those videos moved into videos with other men. The model scout gave me the feeling that it was glamorous and people would like me for the videos. He made me kind of think that it was a form of success. I still wasn't able to find a normal job, so this little thing I wanted to do only one time to get some quick cash turned into much more than that. The man who was my 'model scout' began to require me to have sex with him in order to continue to get me more work. I felt like a sex slave! I also felt I wasn't going to be able to support myself because I could not find a job to support myself. I felt trapped with no way out.
Honestly, I didn't want to do any of it. I just kind of let my mind blank out during those times because I did NOT like what I was doing at all. Soon, I caught Chlamydia and it terrified me."
---
Simon
(Identity hidden by request)

Former contestant on The Sex Factor
"Once at location, we were told that we'd be filmed having sex in front of a judge. Those that had good 'television presence' and were able to create a scene were asked to come back to shoot further episodes. Little did I know that it would be a boulder that would chain me to the ground for years.
I would tell someone thinking of doing porn that it really is like a drug. After the high, comes massive withdrawals that will eventually lead to either depression, or a search for a new drug to fill the hole that porn has cut into you.
Porn is a very selfish industry and few realize just how narcissistic one must be to do well in the business. No one cares about you, just what you can do for them. It's a very stressful environment. The industry ironically is not sexy at all. It's very robotic and makes one feel a lot like a stuffed doll that's only meant for others' pleasure."
---
Sal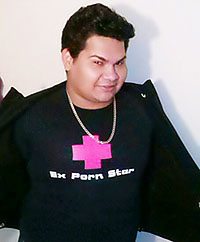 "I was raped three different times by two male gang members when I was six years old. They threatened me not to say anything or they would kill me. In the lifestyle that I grew up there was a lot of sex, drugs, and parties.
I was never the same after the rapes, and at eight years old I began to look for gay porn on the internet. By age 16, I needed money so a family member began shopping me around to gay porn filmmakers to get me into gay porn. I was told to take diet pills and crystal meth to lose weight so I could look more feminine for gay and transsexual jobs.
Being in gay porn was very risky. A lot of producers and directors don't like using condoms and not everyone in gay porn is regularly tested for STDs. I have known porn actors who also alter their test. About 80% of gay performers [I worked with] are HIV-positive (FTND note: this statistic cannot be verified and should be taken as an anecdotal estimate). I was under a very well-known straight adult star who used to own an adult talent agency, her and her husband used to make me do crystal meth so I would be skinnier and they used to tell me that if I didn't have sex with them that they wouldn't get me any jobs. They used me in their scam for about two years.
I have done photo shoots with some of the world's most popular female porn stars and they, too, have to do drugs to get through a scene. Behind the scenes, they are not happy. All of us adult stars hide behind our persona when we are on camera but when the camera is done filming, we go home and we are miserable."
---
Trent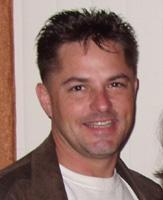 "The average payment for services rendered was $100.00 to $150.00 a scene. All that for the possibility of contracting a deadly disease and infecting others in the process because testing is only every 30 days.
I sold ounces of cocaine to producers for $800.00 and got 'em for $450.00. I wouldn't sell anything less to the guy that signed my whopping $150.00 check. I paid my rent with drugs and made more money than I ever did in a porno. I had as many as 12 people a day buying drugs from me. I rode my bicycle to keep the traffic low and met everyone at the same spot three times a day. It worked flawlessly and destroyed a lot of lives.
On set one time, I watched a girl get slapped by her boyfriend hard enough to break her jaw. It made me want to rip his head off. Once, I was in a scene with a girl while three different guys had sex with her, and she vomited all over us. [The producers] still wanted us to keep going at it while she was limp and fainting. The director wanted the money shot or he would have to call us all back for another day. 'Do it or don't get paid.' That's the mentality of the porn industry."
---
Wayne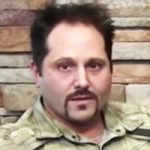 "Being in the adult industry in any capacity is probably one of the worst things a person can do. It starts out fun for pretty much everyone… But it was swallowing me up and turning me into a monster. And it wasn't just me. I was in the game long enough to watch it happen to dozens of people, from talent to crew to journalists. There's nothing natural about the business. It's dark, it's degrading and it's infested with and fueled by people that made one bad choice after another, justifying it and moving on, pushing their true pains and issues under a mattress and making even worse choices the next time around. I was one of them.
I was at the AVN awards a few years back and I was hired to go shoot interviews on the red carpet… I remember walking down the halls at the Venetian on my way to do an interview with someone when a young porn star ran up to me all excited. She knew me from recently being on my show. She was excited to see me and couldn't contain herself as she exclaimed, 'Wayne! I'm so happy! I just did my first interracial gang bang!'
This girl was barely 18 and fresh out of high school. She looked like she was 15 and her joy over her recent 'achievement' made me physically sick."

________________
Not the only performers
These guys' stories are powerful and unique, but they aren't the only former performers to pull back the curtain and expose the reality of the adult entertainment industry.
Producing porn often involves the violation and exploitation of real human beings. No, not every performer is abused, and not every pornographic video involves exploitation. But many do, and it can be difficult if not impossible to distinguish between consensual and nonconsensual content.
The harms of porn aren't just confined to the ones in front of the camera or behind the screen. There is a growing body of research that shows how consumers, relationships, and society are all harmed by porn. This isn't a moral argument, it's simply something to consider, given the facts. Click here to read more about the proven harmful effects of porn, and make a decision for yourself about whether you want to support and contribute to it.
Related: Joshua's Story: Why I Left The Porn Industry After Winning Awards And Performing In Over 1,000 Films
These men and women in the porn industry are human beings, and they don't deserve to be degraded and treated like objects. Part of fighting for love is spreading awareness on the harms of the porn industry, and the lives that it destroys. Clicking pornography is contributing to the demand for more stories like these to happen to real people.
Consider before consuming, and fight for real love.
Related: How The Porn Industry Profits From Nonconsensual Content And Abuse
Support this resource
Did you like that article? Help us keep our educational resources free to access! Fight the New Drug is a registered 501(c)(3) nonprofit, which means the educational resources we create are made possible through donations from people like you. Just one dollar can make a difference!
Give $1
We are always looking for powerful personal accounts. If you or someone you know has been involved in the porn industry, please reach out to us.