Many people contact Fight the New Drug to share their personal stories about how porn has affected their life or the life of a loved one. We consider these personal accounts very valuable because, while the science and research is powerful within its own right, personal accounts from real people seem to really hit home about the damage that pornography does to real lives.
We received a story that shows what a real struggle pornography can turn into. The following story shows how porn can isolate, consume, and eventually even deeply harm relationships.
Dear FTND,
After recently becoming a Fighter and reading other peoples' stories about their struggles with pornography, I felt I should do the same. I would like to remain anonymous.
I believe I was roughly 8 or 9 years old when pornography came into the picture. Prior to this, I had a bit of exposure to sex through scenes on tv shows and movies, and another incident that occurred when I was real young.
While my mom and I were living at my step dad's house, I would sneak into his study/computer room while no one else was home and I would start looking up porn. I would usually watch it about once a day or so, whenever I had an open window of time. There were a few times I even made purchases or watched brief/full episodes of adult programs. I had also gotten into my step dad's closet, and discovered his stash of porn mags and DVDs. I would sneak them up to my room and browse the pictures or watch the DVDs.
Related: What's The Average Age Of Someone's First Exposure To Porn?
From doing this, I had been caught a few times but really felt I only got a slap on the wrist.
As time went by, my porn consumption escalated to where I could think of nothing but sex, whether it was certain sex scenes or play out fantasies in my head. I found myself watching pornography (not exaggerating) 3 to 5 times a day or more, depending on how much I needed to get my "high," if you will, for lack of a better term.

I was typically known for being a person that kept to themselves at school and at home. Constantly thinking about porn drew me away from social groups. I would rarely ever go out with friends or spend time with family. Most of my time, outside of school and family events, was spent in my room wondering when I would have the chance to watch porn next. My porn obsession even got to the point where I acted out some of my sexual fantasies.
Related: A Binge Day In The Life Of A Porn-Obsessed 20-Year-Old
I had even developed sexual habits/fetishes that I thought I'd never have. It disgusts me every time I have thoughts about these habits/fetishes, but I felt like I couldn't help it.
I couldn't hold down long-term relationships because I never knew how to properly have one. All my information about relationships and stuff was from the porn I watched. Even when I did finally get married, sex was all I ever thought about and desired from my wife. It got to a point in our marriage where I wasn't satisfied with our intimacy, wasn't "finishing" properly, and my wife wouldn't do certain things I wanted her to. She wasn't satisfied with our sex life, and I continued watching porn to meet my selfish needs and escape from the depression that was developing.
I have tried quite a bit of times to quit porn, but it wouldn't be long before the desires came back and I gave in and started watching again. The longest I went without porn was 2 months, if you can believe it. And this is since I started watching at 8 or 9.
Related: 3 Ways You Can Help Recover Your Porn-Obsessed Brain
On August 2nd of 2017, I made a commitment to quit pornography for good.
I do still have thoughts about it, fantasies play through my head, and memories of my sexual experience, but it's a work in progress. I came across FTND early in the morning one day in the fall and felt like I needed to use my experience and struggle with porn to help others who are going through the same thing. I want to spread the word on the harms of pornography to help prevent others from going through what we did.
Now, I am 23, single, and a Fighter. And I am proud to join this cause.
–T.

Why This Matters
As heartbreaking as this story is, he is far from alone in his experiences with porn and harmed relationships.
According to researcher Dr. Ana Bridges, as a porn consumer withdraws from his or her relationships, they experience "increased secrecy, less intimacy and also more depression." [1] Studies have found that when people engage in an ongoing pattern of "self-concealment,"—which is when they do things they're not proud of and keep them a secret—it not only hurts their relationships and leaves them feeling lonely, but also makes them more vulnerable to serious psychological issues. [2] For both male and female porn consumers, their habit is often accompanied by problems with anxiety, body-image issues, poor self-image, relationship problems, insecurity, and depression. [3]
Related: Study Shows How Porn Preferences Escalate
In addition to all this relational difficulty, porn is an escalating behavior because as some consumers develop tolerance, the porn that used to excite them starts to seem boring. [4] Predictably, they often try to compensate by spending more time with porn and/or seeking out more hardcore material in an effort to regain the excitement they used to feel. [5] Many porn consumers find themes of aggression, violence, and increasingly "edgy" acts creeping into their porn habits and fantasies. [6] But no matter how shocking their tastes become, you can bet there will be pornographers waiting to sell it to them.
So what's the bottom line, here?
Porn might be easy to find, but its effects won't be as easy to get rid of. Don't buy the lie that it's harmless entertainment—choose reality over fantasy.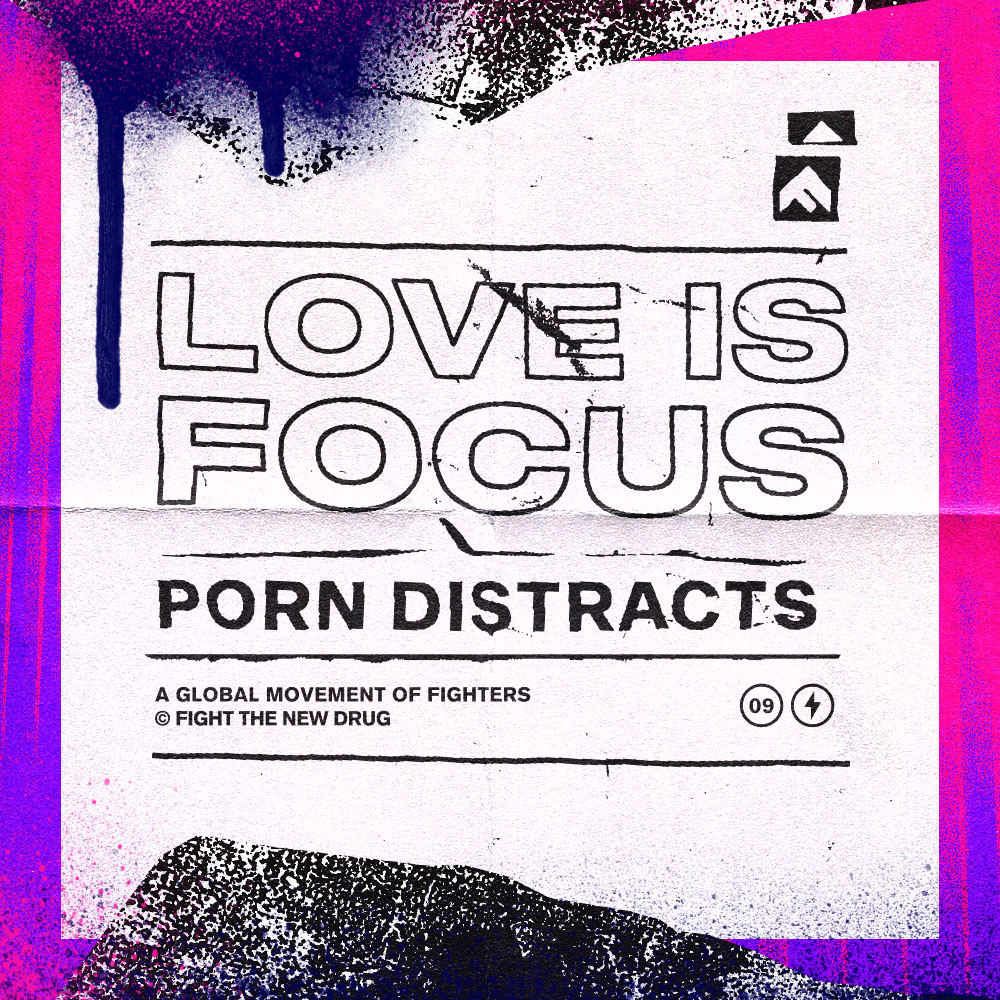 [1] Weir, K. (2014, April). Is Pornography Addictive? Monitor On Psychology. 45(4) 46. Retrieved From Http://Www.Apa.Org/Monitor/2014/04/Pornography.Aspx
[2] Laird, R. D., Marrero, M. D., Melching, J. A., And Kuhn, E. S. (2013). Information Management Strategies In Early Adolescence: Developmental Change In Use And Transactional Associations With Psychological Adjustment. Developmental Psychology, 49(5), 928–937. Doi:10.1037/A0028845; Luoma, J. B., Et. Al. (2013). Self-Stigma In Substance Abuse: Development Of A New Measure. Journal Of Psychopathology And Behavioral Assessment, 35, 223–234. Doi:10.1007/S10862-012-9323-4; Rotenberg, K. J., Bharathi, C., Davies, H., And Finch, T. (2013). Bulimic Symptoms And The Social Withdrawal Syndrome. Eating Behaviors, 14, 281–284. Doi:10.1016/J.Eatbeh.2013.05.003; Frijns, T. And Finkenauer, C. (2009). Longitudinal Associations Between Keeping A Secret And Psychosocial Adjustment In Adolescence. International Journal Of Behavioral Development, 33(2), 145–154. Doi:10.1177/0165025408098020
[3] Flisher, C. (2010). Getting Plugged In: An Overview Of Internet Addiction. Journal Of Paediatrics And Child Health 46: 557–559. Doi:10.1111/J.1440-1754.2010.01879.X; Layden, M. A. (2010). Pornography And Violence: A New Look At The Research. In Stoner, J., & Hughes, D. (Eds.) The Social Costs Of Pornography: A Collection Of Papers (Pp. 57–68). Princeton, NJ: Witherspoon Institute; Kafka, M. P. (2000). The Paraphilia-Related Disorders: Nonparaphilic Hypersexuality And Sexual Compulsivity/Addiction. In Leiblum, S. R., & Rosen, R. C. (Eds.) Principles And Practice Of Sex Therapy, 3rd Ed. (Pp. 471–503). New York: Guilford Press.
[4] Park, B. Y., Et Al. (2016). Is Internet Pornography Causing Sexual Dysfunctions? A Review With Clinical Reports. Behavioral Sciences, 6, 17. Doi:10.3390/Bs6030017; Kalman, T.P. (2008). Clinical Encounters With Internet Pornography. Journal Of The American Academy Of Psychoanalysis And Dynamic Psychiatry, 36(4) 593-618. Doi:10.1521/Jaap.2008.36.4.593
[5] Park, B. Y., Et Al. (2016). Is Internet Pornography Causing Sexual Dysfunctions? A Review With Clinical Reports. Behavioral Sciences, 6, 17. Doi:10.3390/Bs6030017; Kalman, T.P. (2008). Clinical Encounters With Internet Pornography. Journal Of The American Academy Of Psychoanalysis And Dynamic Psychiatry, 36(4) 593-618. Doi:10.1521/Jaap.2008.36.4.593
[6] Park, B. Y., Et Al. (2016). Is Internet Pornography Causing Sexual Dysfunctions? A Review With Clinical Reports. Behavioral Sciences, 6, 17. Doi:10.3390/Bs6030017; Kalman, T.P. (2008). Clinical Encounters With Internet Pornography. Journal Of The American Academy Of Psychoanalysis And Dynamic Psychiatry, 36(4) 593-618. Doi:10.1521/Jaap.2008.36.4.593