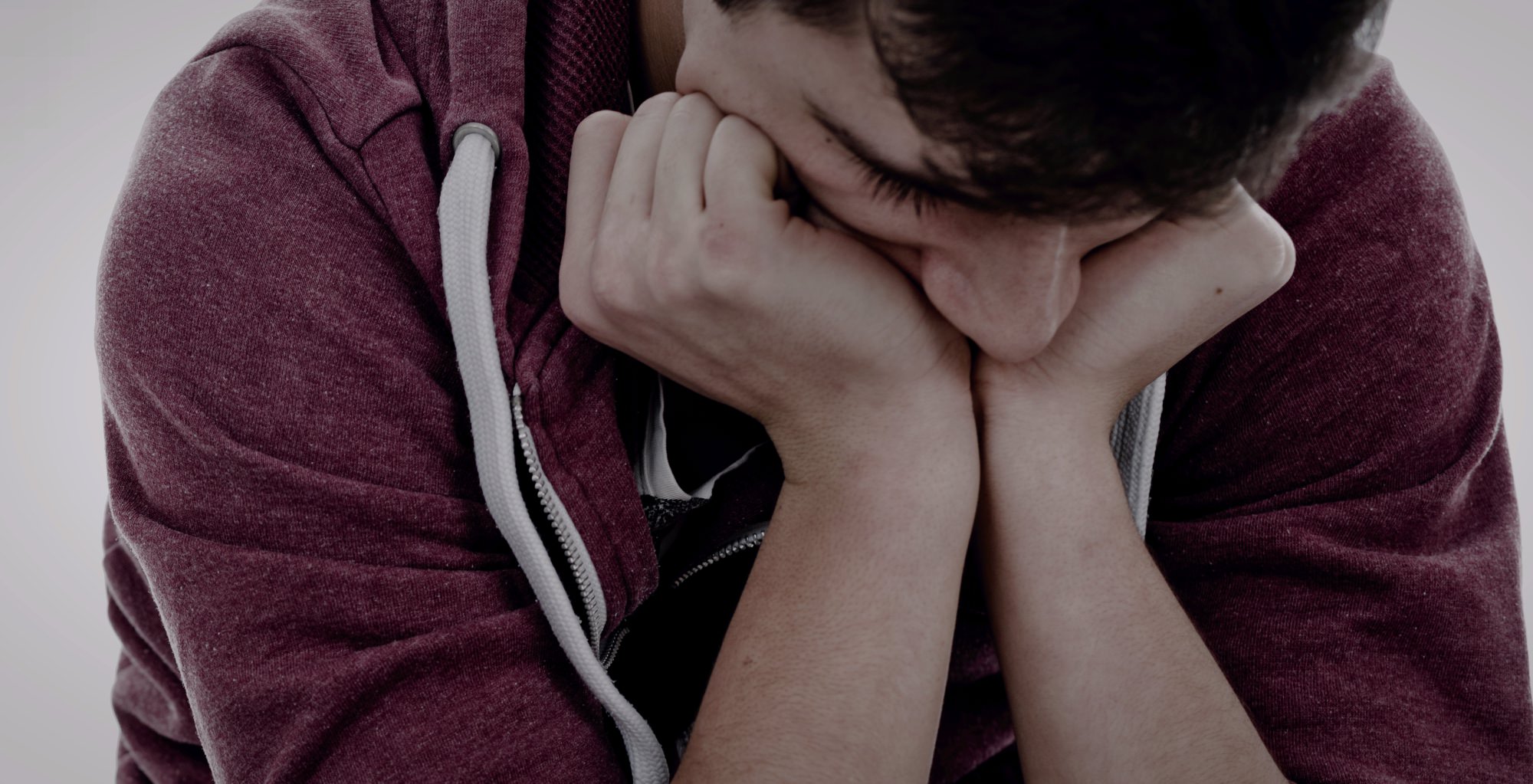 This article was originally posted on Thought Catalog.
I am a porn addict.
It's not always like this, but there are days when I wake up and I just don't want to deal with anything. Instead, I decide that the day will be mostly watching porn, eating food and sleeping.
Well, maybe I don't decide this; it just kind of happens. Truth be told is that by the 10th time, I try as much as I can to block out the thoughts that I had just spent a good portion of my time just living in complete oblivion. It's not worth it though. Just a couple moments of some sexual release. Sometimes, not even that. Just a little elevation in breathing. I focus on the faces and put myself in their place.
My favorite type of porn is the kind that has group sex in it. Just some friends getting together to be sexual together. No big deal. They have no shame, no guilt, and no regret. Just acceptance. Just sex. Just being naked, and smiling at each other. It's nice. I like that. I often wonder if I could do that. Just be okay with my sexuality and be as free as I want.
Related: These Disturbing Quotes From Real Porn Producers Are Hard To Believe
I can always tell when it is fake and not genuine. I cannot stand videos where you have people who look like they are acting or that they are being forced into it, although sometimes, I'll even watch that and get off to that, too. There are no limits. I just want to get off. I just want to degrade myself to oblivion and not feel anything. I start thinking about how much sex I am not getting and how much I am afraid of real relationships. Even the "relationships" that I have been in have been riddled with pornification to the point that it was no different than just being behind a screen. There was little love, consideration and respect. Just more intrigue and excitement.
The Daily Grind
It's 9:00 PM right now and I think I started at 9:00 AM today, I didn't go to school and I didn't leave the house (except for once to get my fix of McDonalds because porn and McDonalds go together for some reason). Throughout the day, I go to very dark places of thinking about how my life will never change and I will continue to be afraid to tackle my issues and my fears. Instead, I continue to watch porn on my computer, cellphone or just live off the fantasies in my head.
It doesn't make anything better and the payoff is mostly not worth it. I get really tired and raw and sensitive. Sometimes it hurts. I haven't showered since yesterday. I recently broke it off with one of my latest unhealthy relationships, and I am still wallowing in that. I haven't been able to give porn up because I feel like it keeps me connected to her. Some twisted messed up mindset.
Related: How Porn Can Become Addictive
The thing is that I'm a pretty normal guy, grad student, I study exciting scientific things and I teach classes. However, I'm not okay with any of it. When I get in this mindset, I don't care about anything, I don't want to think about anything, I want to throw it all away. I take everything for granted and I'm not grateful for anything. I am in the biggest hole of shame, guilt and hopelessness.
My self-worth goes out the window and I only think about how I don't like my life and how I want to just die. It's only after 10 years of porn obsession and stagnation that things evolve into passive suicidal thoughts.
Related: Why Bad Sex And Low Self-Esteem Result From Watching Porn
The funny thing is that I will probably wake up tomorrow and things will be okay again and I will once again convince myself that I will kick my porn habit once and for all. I will be on the top of the world and do amazing exciting things, but then the moment that things don't seem like they're going my way, I fall right back into the pit of darkness that I have associated with my sexuality. Sexuality is not bad. It's natural and beautiful, but unfortunately, porn has ruined it for me. It has ruined the way I look at and interact with women, which I claim to love and appreciate. Porn may not do this to everybody, but for me, it demolishes me. It brings me down every single time.
So why do I get here every time? Because it's familiar and because I become desperately hopeless to the point that I just don't care anymore. I know the start, middle and end and I know how to get into it and how to get out of it.
Porn Is All That Matters
During this time, nothing exists outside of the erotic image in front of me and the "sexual" feelings I get, for lack of better words. I've tried many times to kick it and I've only been able to get a few months at best before the habit rears its ugly head and convince me that it is the best I will ever get and that it defines my sexuality and my manhood.
I will continue to work on it, but tonight, I am sad and afraid that this is how my life will continue to be forever. I am angry at myself and I am angry at my background, upbringing and my culture that taught me how I should relate to women and sex. I want to blame those who taught me to tuck away my feelings and concerns and pretend that everything is okay. I am not okay. I am lonely and I am afraid.
Related: True Story: My Depression Disappeared When I Stopped Watching Porn
I feel that I am forced into whatever I am into right now and that I'm being held back from what I really want, which I cannot identify. I'm in the middle of counseling and group therapy. We'll see how that goes. It's helped a little so far but I'm not able to get too much sobriety under my belt. However, when I slip, it gets me here, to this very unclear state of mind that makes no sense and overshadows all the good in my life. Makes me so tired. So tired. So tired. So tired…and the cycle continues on.
I am a porn addict.
___________________
Why This Matters
Unfortunately, the above personal account is more common than people think. Countless young men and women are now realizing the harmful effects of watching porn and are trying to break free. However, due to the highly addictive nature of porn, they find themselves stuck in a cycle of use characterized by depression, dependency, and self-medicating. Relationships and self-esteem suffer, replaced with the chains of addiction.
Studies have found that when people engage in an ongoing pattern of "self-concealment"—which is when they do things they're not proud of and keep them a secret—it not only hurts their relationships and leaves them feeling lonely, but also makes them more vulnerable to serious psychological issues. [1] For both male and female porn users, their habit is often accompanied by problems with anxiety, body-image issues, poor self-image, relationship problems, insecurity, and depression. [2]
We fight because we believe everyone deserves to live their best, healthiest life possible, and that includes being aware and understanding how pornography can take away from real-life experiences and healthy relationships—including the healthy relationship you have with yourself.
In the end, pornography can detract from all the great things life has to offer, and viewers deserve to know the truth: watching isn't worth it.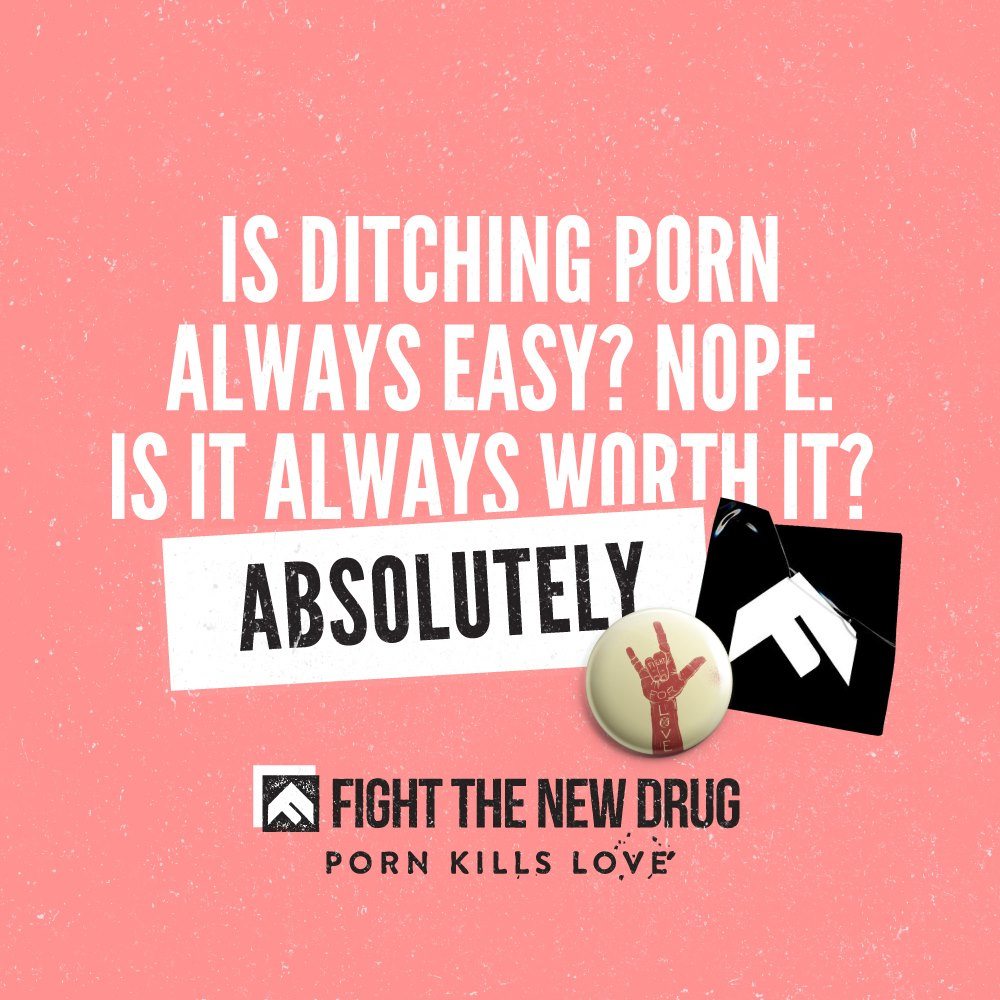 What YOU Can Do
Speak out on the harmful effects of pornography. SHARE this article to shine a light on this important topic and add your voice to the conversation.
Need help?
For those reading this who feel they are struggling with an obsession or addiction to pornography, you are not alone. Check out our friends at Fortify, a recovery program that will allow you take a step toward freedom. Anyone 20 years and younger can apply for a free scholarship to the program, and it is an inexpensive fee for anyone 21 and older. There is hope—sign up today and start getting the help you need at your own pace.
Grab A Tee
This movement is all about changing the conversation about pornography. When you rep a tee, you can spark conversation on porn's harms and inspire lasting change in individuals' lives. Are you in? Check out all our styles in our online store, or click below to shop: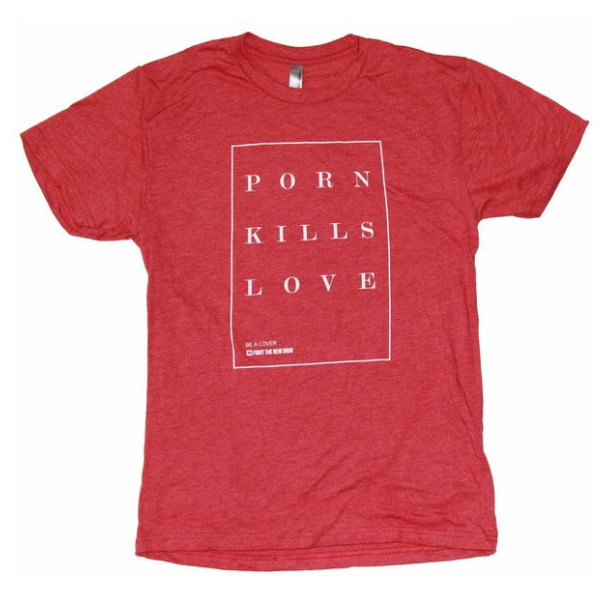 [1] Laird, R. D., Marrero, M. D., Melching, J. A., And Kuhn, E. S. (2013). Information Management Strategies In Early Adolescence: Developmental Change In Use And Transactional Associations With Psychological Adjustment. Developmental Psychology, 49(5), 928–937. Doi:10.1037/A0028845; Luoma, J. B., Et. Al. (2013). Self-Stigma In Substance Abuse: Development Of A New Measure. Journal Of Psychopathology And Behavioral Assessment, 35, 223–234. Doi:10.1007/S10862-012-9323-4; Rotenberg, K. J., Bharathi, C., Davies, H., And Finch, T. (2013). Bulimic Symptoms And The Social Withdrawal Syndrome. Eating Behaviors, 14, 281–284. Doi:10.1016/J.Eatbeh.2013.05.003; Frijns, T. And Finkenauer, C. (2009). Longitudinal Associations Between Keeping A Secret And Psychosocial Adjustment In Adolescence. International Journal Of Behavioral Development, 33(2), 145–154. Doi:10.1177/0165025408098020
[2] Flisher, C. (2010). Getting Plugged In: An Overview Of Internet Addiction. Journal Of Paediatrics And Child Health 46: 557–559. Doi:10.1111/J.1440-1754.2010.01879.X; Layden, M. A. (2010). Pornography And Violence: A New Look At The Research. In Stoner, J., & Hughes, D. (Eds.) The Social Costs Of Pornography: A Collection Of Papers (Pp. 57–68). Princeton, NJ: Witherspoon Institute; Kafka, M. P. (2000). The Paraphilia-Related Disorders: Nonparaphilic Hypersexuality And Sexual Compulsivity/Addiction. In Leiblum, S. R., & Rosen, R. C. (Eds.) Principles And Practice Of Sex Therapy, 3rd Ed. (Pp. 471–503). New York: Guilford Press.