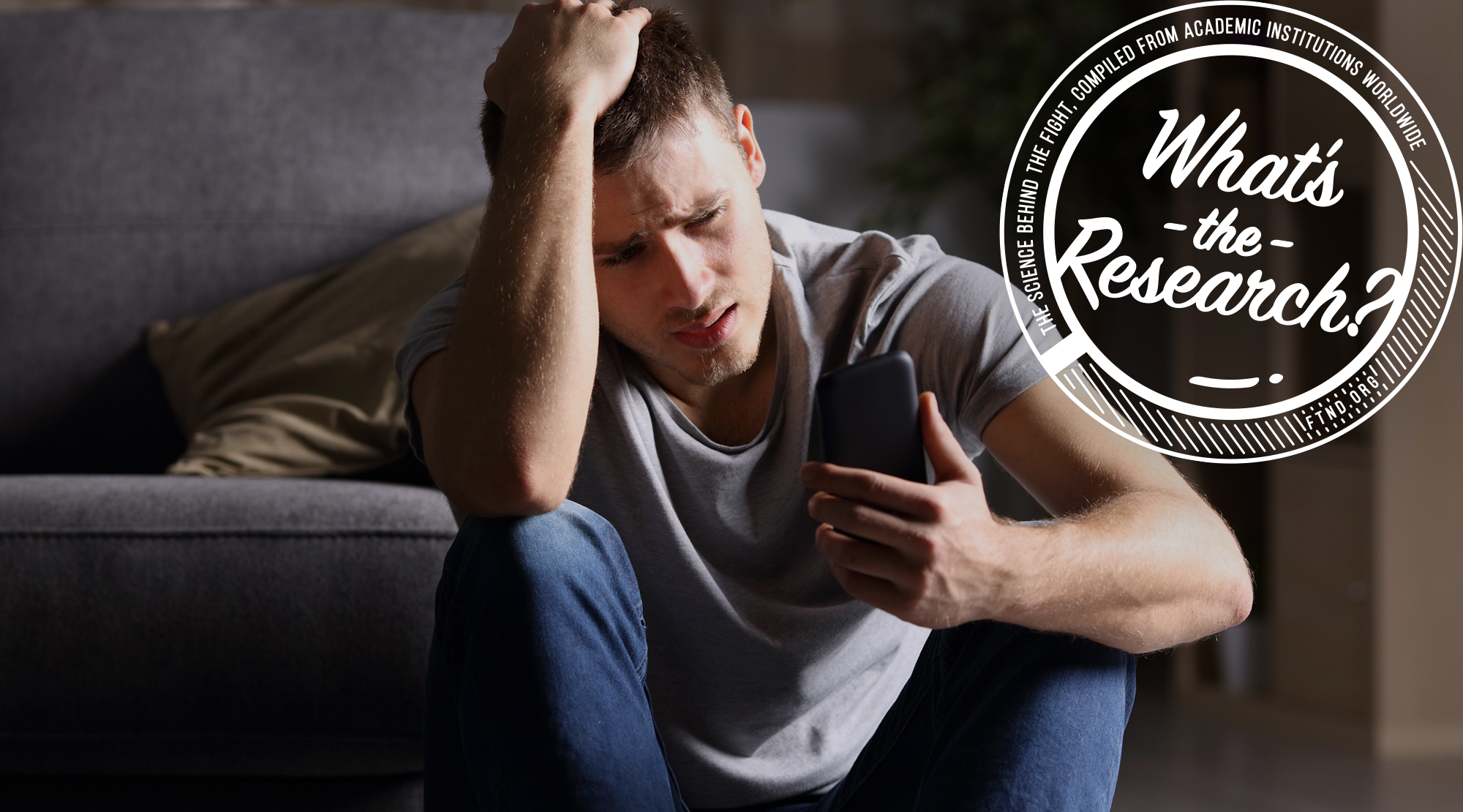 There's a vast amount of research on the harmful effects of pornography, and it's important that this information is accessible to the public. Weekly, we highlight a research study that sheds light on the expanding field of academic resources that showcase porn's harms. These studies cover a wide range of topics, from the sociological implications of pornography to the neurological effects of porn-consumption.
---
The full study can be accessed here.
Authors: Wery, A., Billieux, J.
Published March 2016
Abstract
Involvement in online sexual activities (OSAs) is ubiquitous, especially in males, and can under certain circumstances become problematic. The risk factors associated with problematic OSAs remain, however, poorly explored. The current study aimed to investigate the characteristics, usage patterns, and motives for men to engage in OSAs and to disentangle the risk factors associated with problematic OSAs.
It thus appears that additional research is needed to explore the heterogeneity of OSA behaviors and to identify specific psychosocial risk factors associated with problematic use, as most available studies have restricted their analysis to socio-demographic variables and comorbid psychopathology. In the current study, we aimed to fill this gap, first by determining the characteristics, usage patterns, and motives of male OSAs users, and second by identifying specific risk factors (e.g., type of OSAs practiced, motives, or sexual factors) associated with problematic involvement (reflected by negative outcomes and addiction symptoms). To this end, we conducted a large-scale online survey in a sample of male OSAs users.
Methods
To this end, 434 men completed an online survey measuring socio-demographic information, OSAs consumption habits, motives for engaging in OSAs, symptoms of problematic OSAs, and sexual dysfunction.
Inclusion criteria were being a French-speaking man, aged 18 years or older, who used OSAs during the previous 3 months. A total of 511 participants completed the entire study (679 participants started the survey, hence a completion rate of 75.3%). Among this sample, the 434 participants (84.9%) who reported having been involved in OSAs during the last 3 months were retained for the study.
Results
Results showed that watching pornography is the most prevalent OSA, and sexual gratification is the most frequent motive for OSAs involvement. Additional multiple regression analyses indicated that the following characteristics are associated with problematic use of OSAs: (a) partnered-arousal activities (e.g., sex chat) and solitary-arousal activities (e.g., pornography); (b) anonymous fantasizing and mood regulation motives; and (c) higher sexual desire, lower overall sexual satisfaction, and lower erectile function.
Forty-nine percent mentioned at least sometimes searching for sexual content or being involved in OSAs that were not previously interesting to them or that they considered disgusting, and 61.7% reported that at least sometimes OSAs were associated with shame or guilty feelings. Finally, 27.6% of the sample self-assessed their consumption of OSAs as problematic.