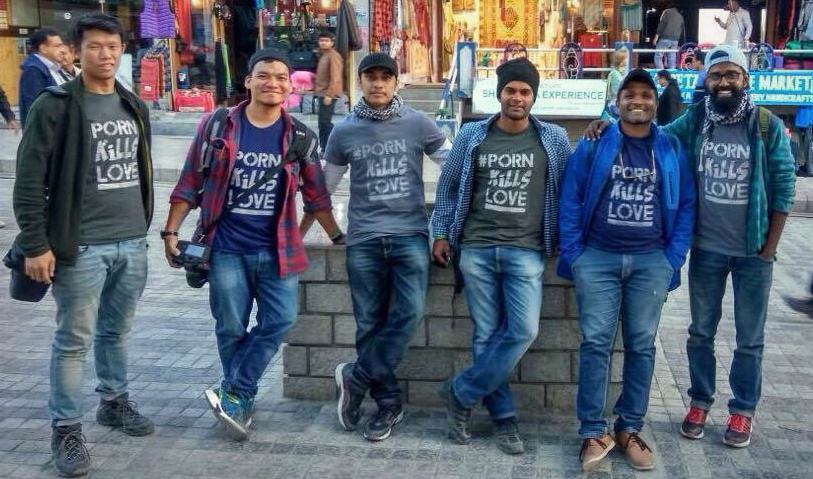 Fight the New Drug is an awareness organization educating about the harms of pornography on individuals, relationships, and society. We share research, facts, and personal accounts to help promote understanding for various aspects of this multi-faceted issue. Our goal is to maintain an environment where all individuals can have healthy and productive conversations about this issue, while acknowledging that this issue can impact any person or relationship differently.
My name is Nitin, and I'm from Lucknow, India. I've been a Fighter for a while, and now, I've finally gotten to spread the word about porn's harmful effects in a big way in my home country.
The thing about India is that it's a country where love is idealized, so there is never a difficulty in initiating conversations about it.
Most people in India agree that pornography isn't healthy, but no one would admit that they consume it. While there is this wonderful consensus about the harms of porn, few would think about spreading awareness about it even though you'd think they wouldn't have a problem with it! While love can be easy to talk about, pornography is too taboo. So to begin a conversation about porn isn't easy—it is easier to talk about true love first. Considering the culture and the way people's mindset is often wired, it becomes really difficult to open up the topic of porn so casually. But that hasn't stopped us!
Related: Quick Answers For When Someone Asks About Your 'Porn Kills Love' Tee
Though people are addicted to porn, none of them would want to talk about it or even want to get help to get out of it (i.e. if they want to help themselves). In public awareness campaigns that I've done about the harms of porn, people often give awkward looks, some may shy off, some won't even stop to talk about it, and there are few who will just ignore. That makes it hard to raise meaningful awareness, but we do have our share of victories.
We wanted to inspire big change, so a group of friends and I decided to make our own #PornKillsLove tees with FTND's permission and ride our motorbikes across the north of India!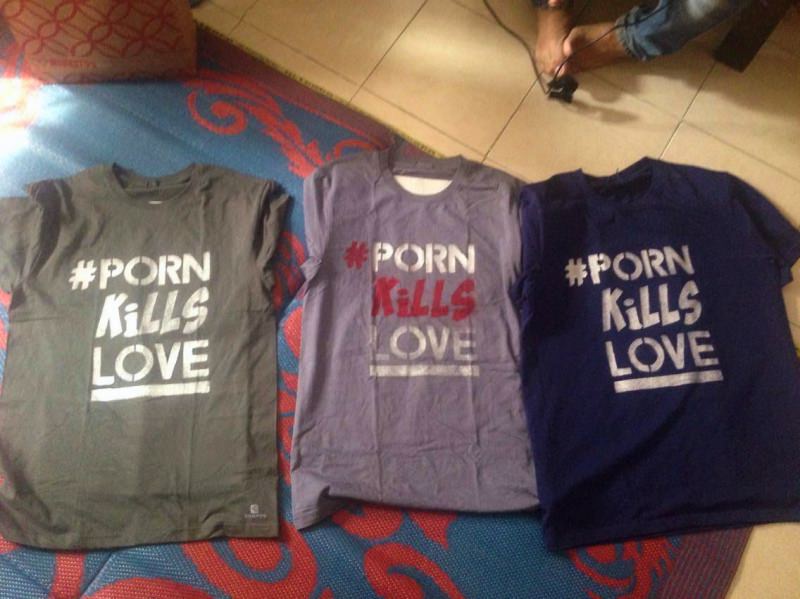 Here's what happened:
The journey
We left Lucknow, a big city in North India where we all met up, on June 14th for Leh Ladakh. Ladakh is a mountainous area, which is part of the great Himalayan ranges on the Indian border with China. We had to travel four days to reach the only town in that area named Leh. Our whole trip took 13 days and covered around 3,300 kilometers (about 2,050 miles) and took us 13 days.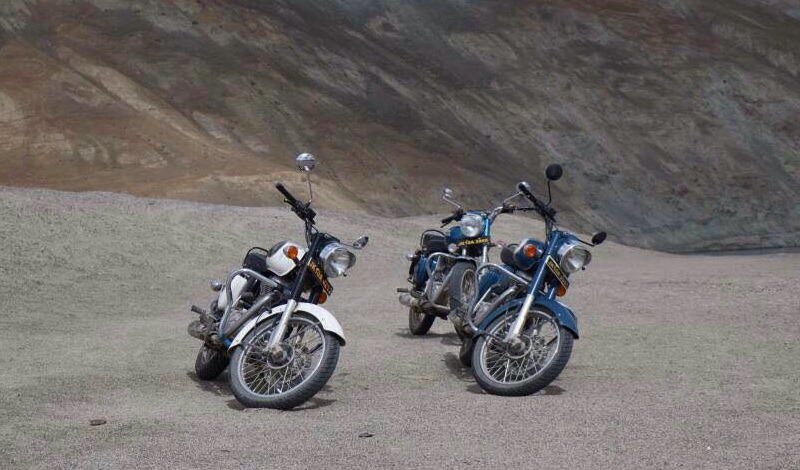 Leh was our focal point, and we rode through the mountainous villages around there striking up conversations with people. Mostly we were appreciated for taking the time to raise awareness, especially by the older folks. Even some few sardars ("leaders" in the town) were quite taken back by our boldness, but we had some thumbs up from them.
Related: Survey: 40% Of Young Males In Parts Of India Watch Rape Porn
Four young men wearing #PornKillsLove tees actually looked quite unique where we were! One old man wanted us to clarify how porn kills love, so we explained the scientific harms. It was like an epiphany when he suddenly looked at us and said, "Actually you guys are right! It does kill true love." He then smiled and left.
Two young guys who looked like brothers walked passed us and stared at each other in surprise. They asked, "Really?" We then exclaimed, "Oh yes! Tell the others." After hearing the facts, they looked at us approvingly and left us with an assurance that they would spread the word about what they'd heard.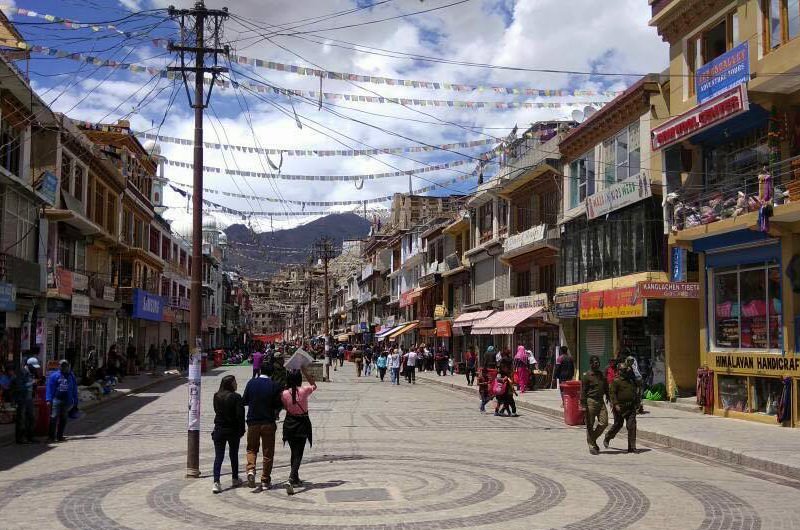 Starting the conversation
We encountered with one or two young men who asked us what our tees were all about. That was a good start for us to share what we were doing by spreading the movement and raising awareness! We were also able to share the same info in a bunch of different settings—church youth groups, schools, colleges, and institutions. And we were able to receive a lot response from these young people, too. There were a few who wanted help with their porn problem, too.

We had some sarcastic looks, too. We had some giggles from some girls, and one fine young man was so convinced by our campaign that he offered help. A man whom we met said that our campaign was a very honorable one and encouraged us to continue. He was so happy that he took us to his coffee shop and offered us coffee at a reduced rate! Some of them asked if they volunteer along with us in the campaign. This was the first time we ever set out to raise awareness, and it was amazing…truly amazing. We are planning similar trips!
Related: Here's How Porn And Sexual Exploitation Are Impacting Asia's Diverse Cultures
The guys along with me were a bit apprehensive in the beginning. But with time, they became courageous and went along. To continue our awareness campaign, we are compiling some information from the articles you have on your site. We want to share it at schools and colleges, beginning with our own neighborhood in Lucknow.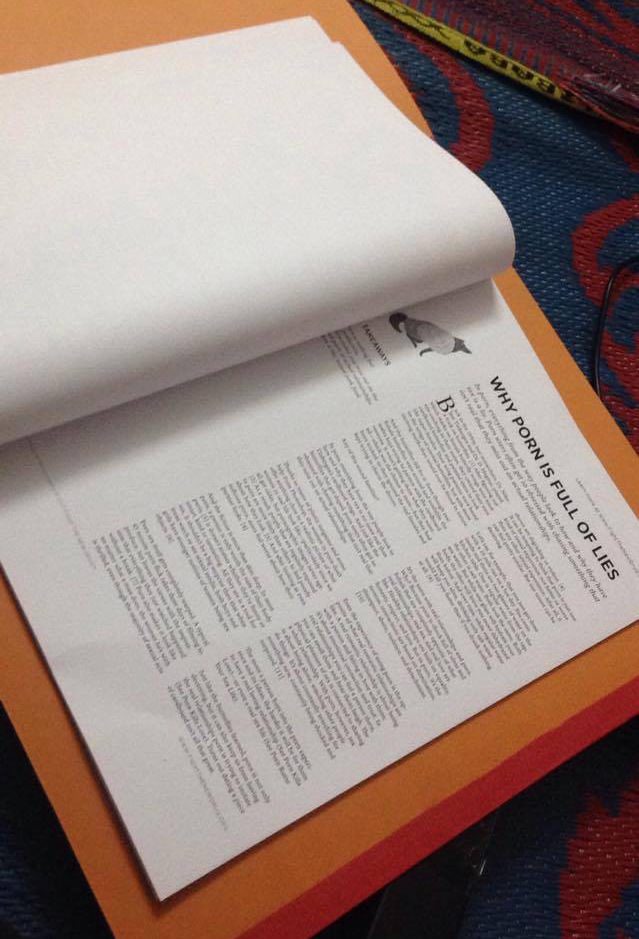 Be the one to break taboos
Not sure where to start in raising awareness? We had to remember that no one was going to come and talk to us about these issues, and no one would come to us and say they need help. No one will be comfortable talking about porn, even if they really want to, either. Why? Because society makes it uncomfortable to speak out these issues openly. But it's up to us to change that.
Related: The Science Behind The Slogan: How Exactly Does Porn Kill Love?
We as Fighters know how important it is to spread the movement all around the world. To anyone who wants to spark change, I suggest just going and presenting the facts to people, bring the awareness out in public, and speak about it. Walk up to people and share why porn is unhealthy. Be honest and transparent when it comes to raising awareness that #PornKillsLove.
That way, when we are open, people will finally talk about this issue. So don't shy away or feel awkward about raising awareness to others—it's worth the journey.