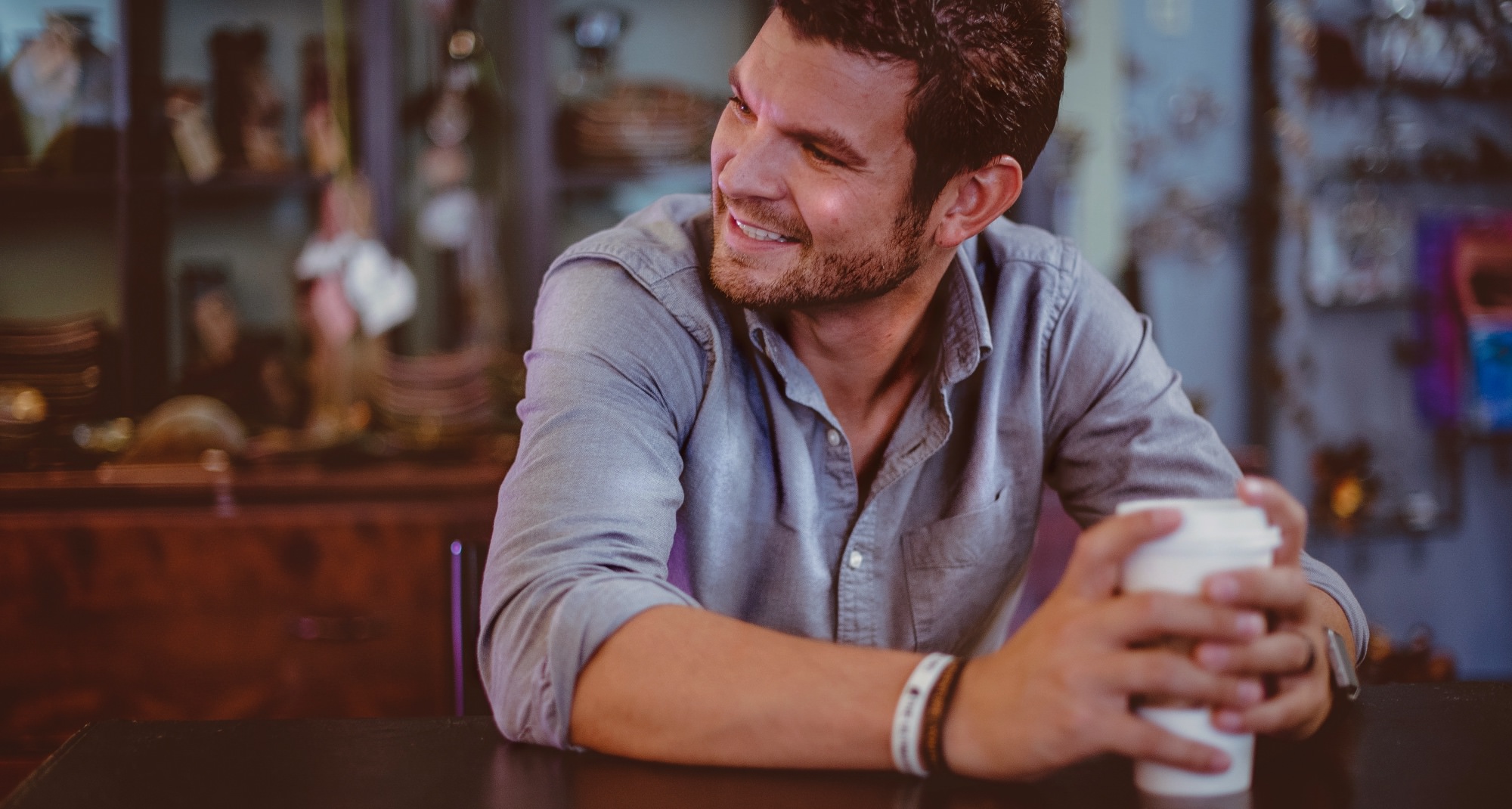 Can you believe that 2020 is almost half over?
Your start to this year probably included resolutions to improve your health and well-being. But did you stick to them, especially when the pandemic hit? Whether you did or not, we've got one to add to your list if it isn't there already, no matter if you're starting now or next January.
The fact is, a life without pornography is so much better than a life with it, and research is proving it. If you're finding yourself or a loved one buying into the lies that porn sells, get motivated by taking a minute to check out these five reasons why a porn-free life is a healthier life.
 1. Strengthen your sexual health
There's a toxic lie growing around that porn is helpful in order to bring fresh ideas into a couple's sex life. This can't be further from the truth. The partner of the porn consumer often feels insufficient and insignificant. There are even those who argue that watching porn is the same thing as cheating. Yikes—that doesn't sound helpful, does it?
The reality is, when consumers choose their partner over the countless "actors" on the screen, they're telling them that they are more important and desirable than any airbrushed fantasy. Their partner will feel a greater connection without porn in the picture, and the intimate connection a committed couple has may even improve.
Related: 40 Reasons Keep Your 2020 Porn-Free
This two-year recovered porn consumer shares how his sex life with his wife improved post-porn: "Our sex life is far more frequent and satisfying than it was in the past and my inclination to look at porn isn't troubling me anymore."
He even goes on to say how ditching pornography has helped the way he views his young daughter: "I can now enjoy my time with my family wholeheartedly, and look my little girl in the eye without feeling ashamed."

2. Stop feeding your mind violent sexual scripts
One of the greatest benefits of kicking porn to the curb is that you'll no longer be feeding your mind violent sexual scripts in order to feel satisfaction and momentary connection. Choosing to not connect with the screen may seem like a challenge at first, but surrounding yourself with supportive individuals who remind you why you love to be alive may just be the connection you've been missing all along.
This advice from a 100-day porn-free person is both insightful and hopeful: "Talk to your parents or siblings, go help out the community (elementary school, farmers market, library despite how lame they sound), or, go see a few therapists or psychologists that are free. The time spent outside of your room is in direct positive relation to how well you succeed!"
3. More time for productive activities
Imagine how much more time you would have for productive activities if you didn't spend time staring at a computer screen. Image how much more motivated you'd be to go out and do things if you weren't constantly bogged down by the weight of pornography's chains. Start small by vowing a week or a month to be porn-free and really see what you do with the time you would normally spend entangled in it.
Related: An Inside Look At The Lives Of 5 Guys Who Have Given Up Porn
Scared to take the plunge? Take it from this 180-day porn-free person: "I have much more time (obviously) and I've been using it to be more social and that's so much more satisfying. Homework or other tasks (especially behind a computer) I would "normally" duck out of by watching porn. Now sh** gets done."

4. Healthier view of others
Want to stop believing the lies that porn tells you?
Pornography that shows women accepting abuse from partners can really begin to change the way the consumer sees those around them. It can also change the way we perceive sexuality and sex in general.
Choosing to be clean from porn in all forms can improve the way you think of women, men, and relationships. Check out this incredible testimonial from a 40-day porn-free person: "Porn has a huge influence on an emotional level on how you view life and people around you. After 40 days of not being exposed to it, you have much better views that make you much happier."
Even in 40 days, cutting porn from your life can begin to shape a healthier view of others.
5. Help stop sexual exploitation
There is a very real way that a choice to stop consuming can improve the lives of others around the globe.
Porn massively fuels the existing demand for sexual exploitation throughout the globe. There are roughly 24.9 million human trafficking victims worldwide. While an estimated 19% of human trafficking victims are used for sexual exploitation, they make up the most profits with nearly $99 billion a year.
Sometimes the benefits we listed above aren't enough to sway a person to change or ditch their habits with porn, but hearing that millions of men, women, and kids are subject to abuse and violence at the expense of someone else's sexual entertainment is enough of a reason to keep porn out of the picture. The next time someone thinks of logging on to their fave porn site, we invite them to consider the conditions the person on the other side of the screen may have been in to produce that film.
Choosing to stop the demand for sexual exploitation absolutely includes stopping the demand for porn.

Why this matters
Every day you choose not to consume porn is a day that you are choosing health for yourself, your loved ones, and those around the world. Don't feed your mind the lies that pornography produces and opt-in for a healthier, porn-free life. You'll be glad you did.
Need help?
For those reading this who feel they are struggling with pornography, you are not alone. Check out our friends at Fortify, a science-based recovery platform dedicated to helping you find lasting freedom from pornography. Fortify now offers a free experience for both teens and adults. Connect with others, learn about your compulsive behavior, and track your recovery journey. There is hope—sign up today.