All Fighters pictured in this post are supporters of the movement and do not officially represent this organization.
When we released the bold "Porn Kills Love" tee in 2013, we knew we were taking a risk. We weren't sure how our followers would react to a bright red shirt with the word "porn" on it. We knew that our Fighters were dedicated to the cause, but we still weren't sure if they would wear something so…out there.
Fast forward to today and the Porn Kills Love t-shirt has become one of the most recognizable symbols of our movement for love. At nearly every conference we attend across the country, we see more than a few of these tee shirts in the crowd. We are stoked that we have so many people across the world repping the movement and getting conversations started with these bold tees.
Over the past few years, we've noticed an awesome trend developing. We've noticed that it's become a thing to wear the "Porn Kills Love" tee in one place in particular: Disneyland and Disneyworld! One of our favorite things to see is when our Fighters wear their Fight the New Drug tees in The Happiest Place on Earth.

In an amusement park filled with people from all over the world and from all ages and walks of life, it can be scary to rep such a bold message. And to that, we say that if they can read the tee, it's likely that they should be educated (in an age-appropriate way) on the harmful effects of porn. After all, educating and equipping people to make informed decisions about porn is why we exist in the first place!
Check out these bold supporters: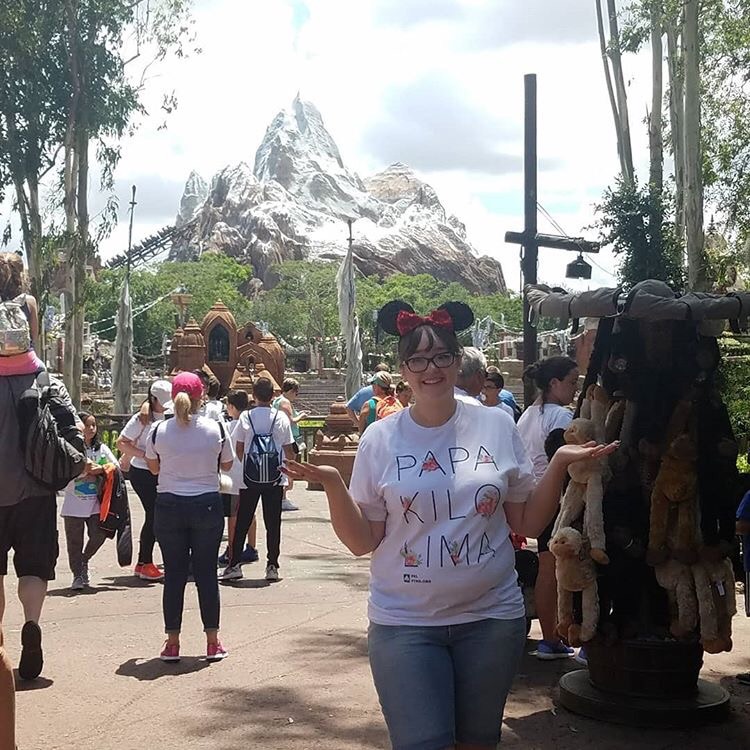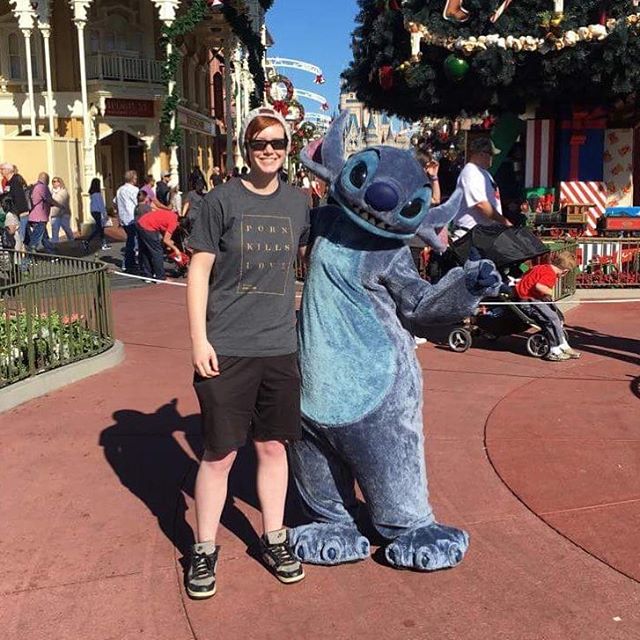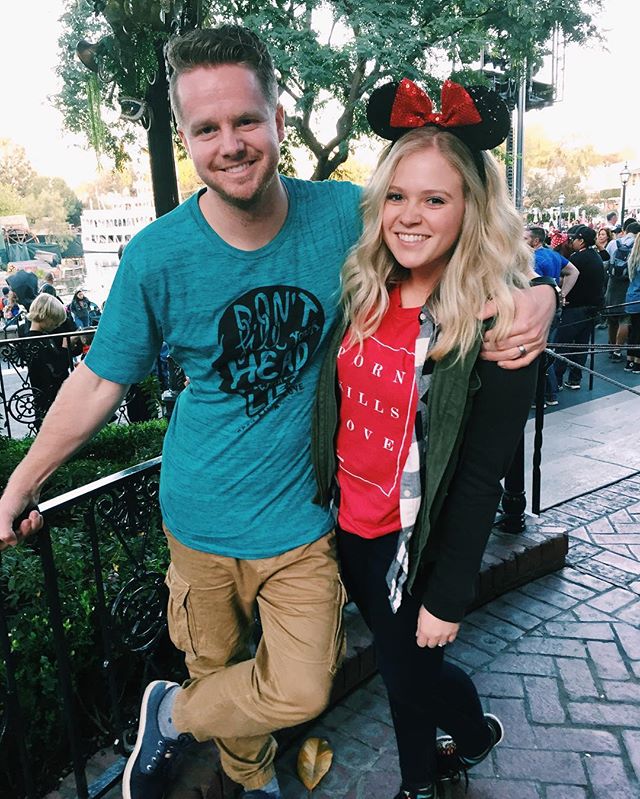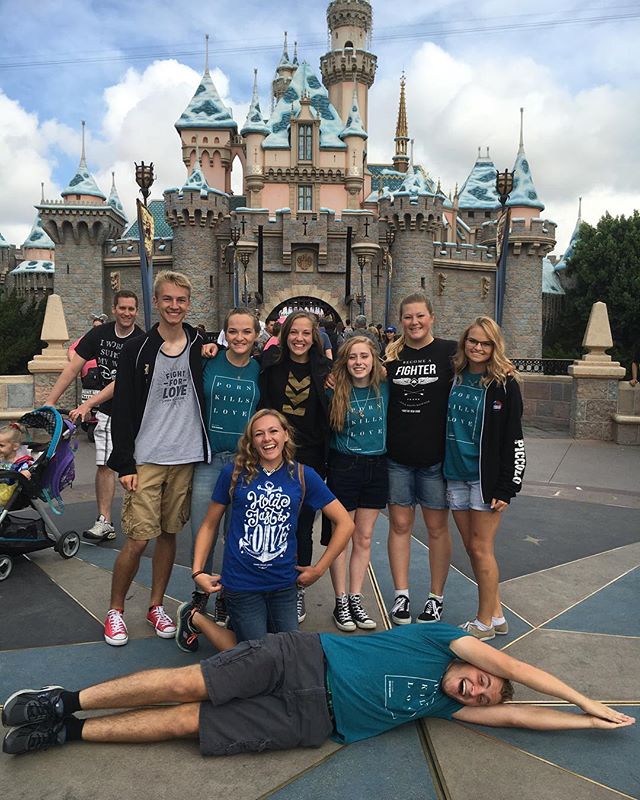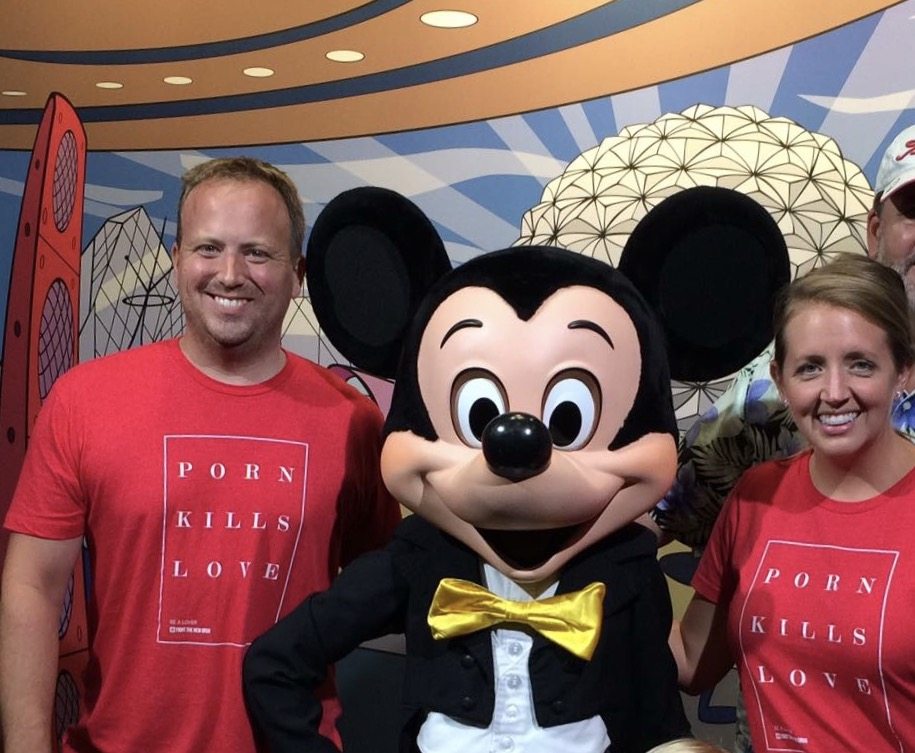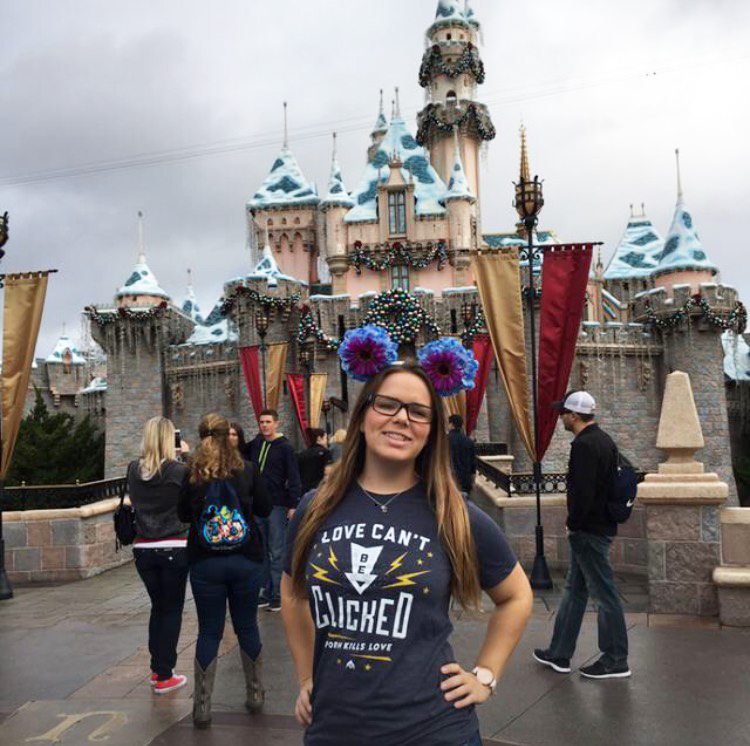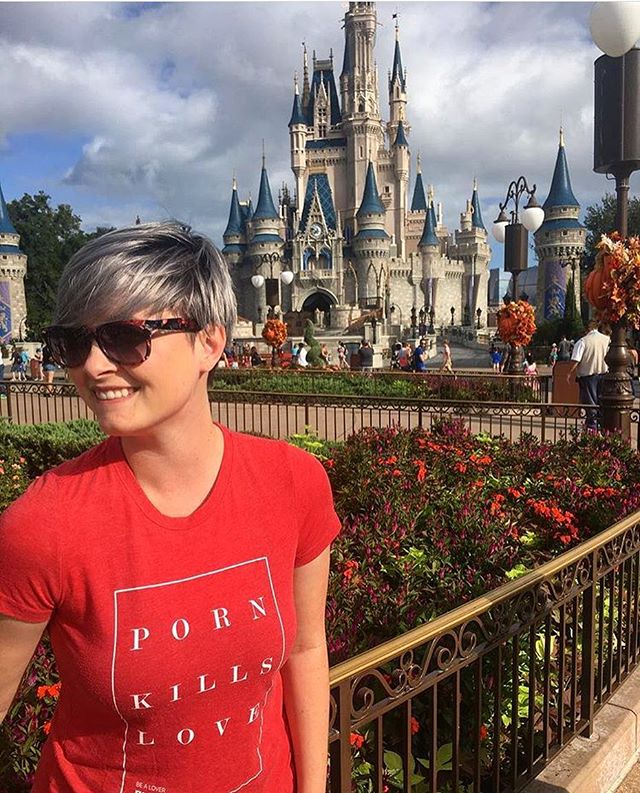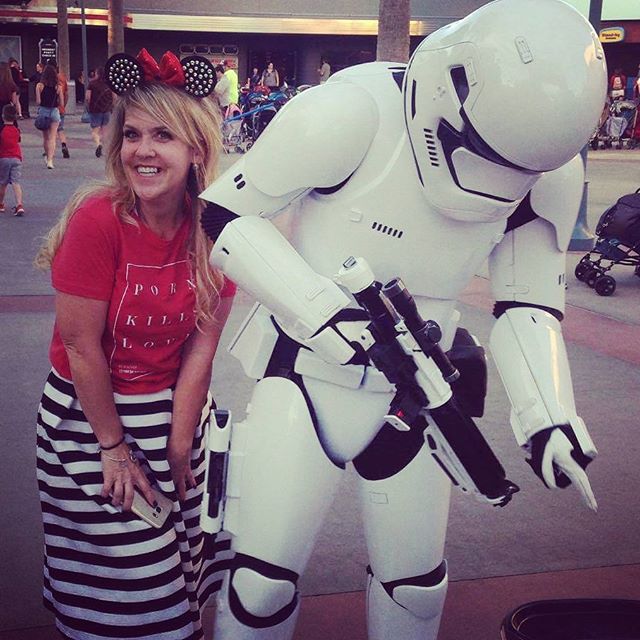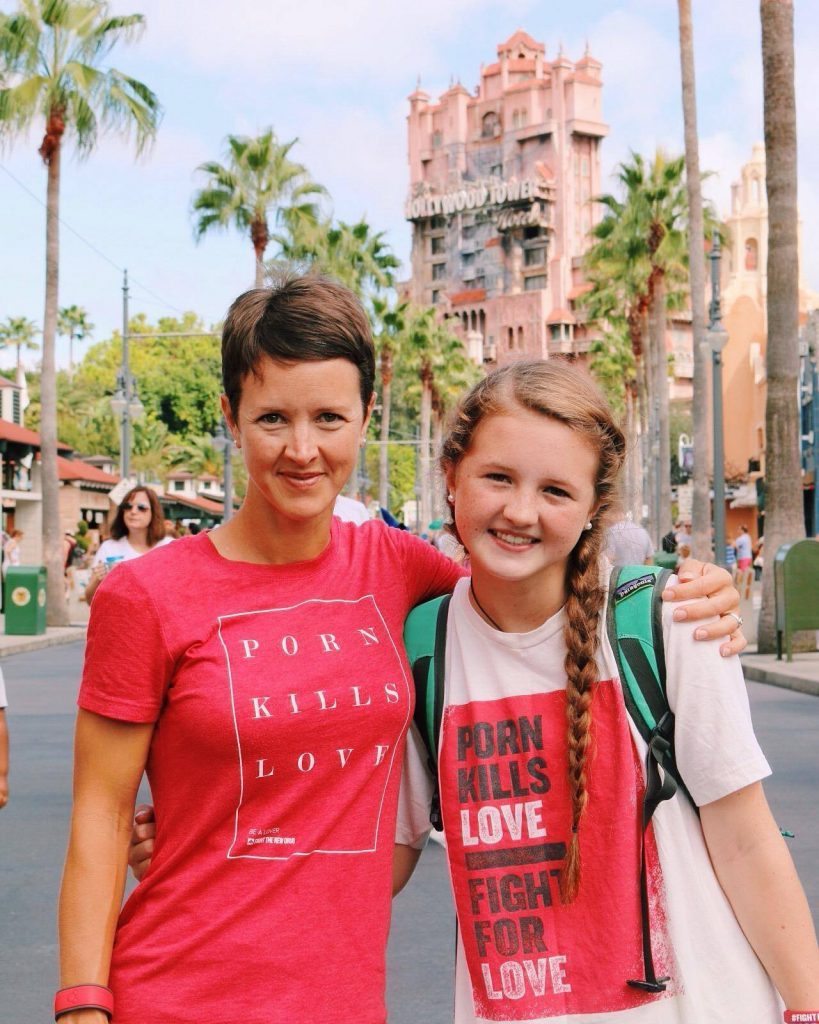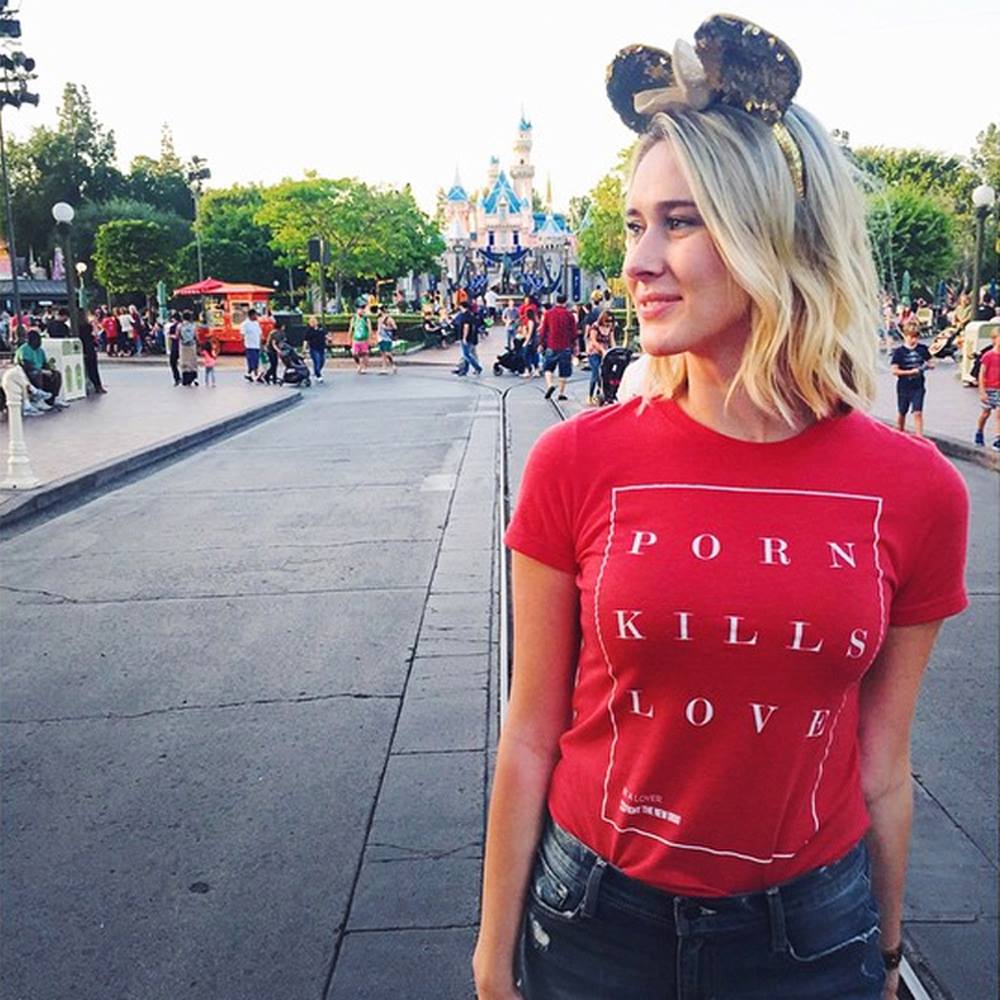 We've received countless pictures from Fighters rocking their tees in the popular theme park in California and Florida, usually along with messages about how their shirt turned heads and even started some conversations with strangers.
We recently received a story from Annamaria, a Disneyland employee, that allowed her to spread the word on the harmful effects of pornography, even to Mickey Mouse himself:
Hey FTND!
I wanted to share a funny story with you guys. I work at Disneyland as a character host and so does my boyfriend. First off, we both are huge supporters of Fight the New Drug. That being said, I was at work the other day, and a family came in to meet Mickey. When they walked in, I saw that their son had a Porn Kills Love t-shirt on. I got sooooo excited! I exclaimed, "Wow, I love your shirt!" The son smiled and said thank you and then proceeded toward Mickey.
Little did I know, Mickey thought I had said "I love your shirt" as a cue for him to say something about it as well. I had drawn Mickey's attention to it, so he made a point to read the boy's shirt when he walked up. Before I could explain to Mickey that I was just commenting on it personally, he looked at the shirt, then looked up at me, and said nothing! Lol! There was silence for a moment too long, after which the family shuffled out of the room.
Both Mickey and I were embarrassed at the awkward yet comical situation we accidentally created! However, when the room emptied, the experience gave me a chance to educate everyone in the room about how porn kills love and the science behind your movement. Everyone was interested to know more, and it really spoke to them!
I saw the same family the next day in the park, and the son was wearing a different Porn Kills Love shirt! It was really encouraging to see him so proud to rep the movement for all to see. Anyway, that is all and I hope this finds you well!
Sincerely,
Annamaria
Repping at the Happiest Place on Earth
We love hearing stories like this. Sometimes they're funny, sometimes they're thought-provoking, sometimes they're serious, sometimes they don't have a known ending, but they always do the one thing this movement is about: start a conversation. Here are a few screenshots of other messages we've received from Fighters at Disneyland: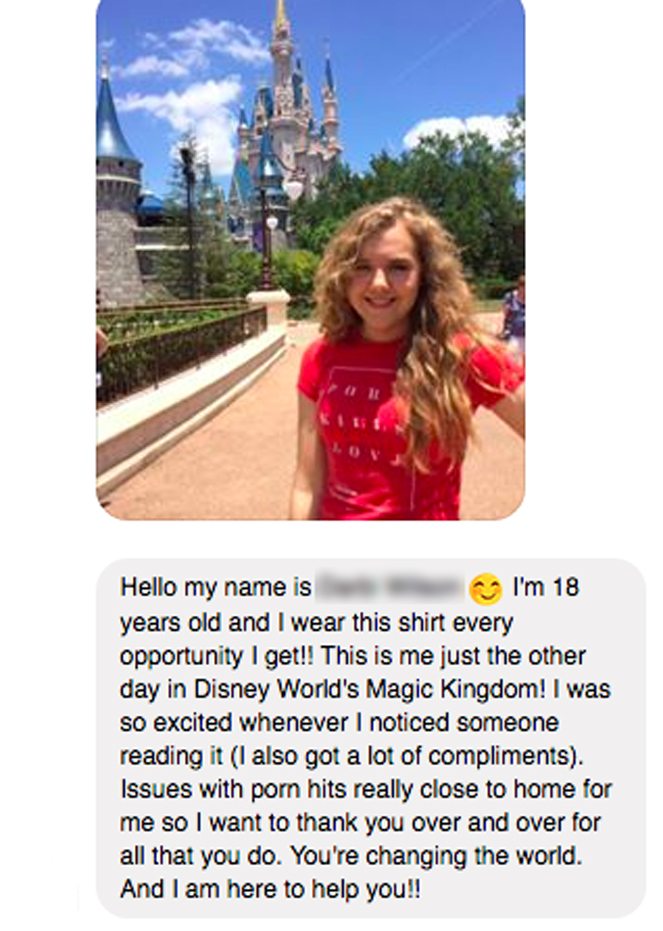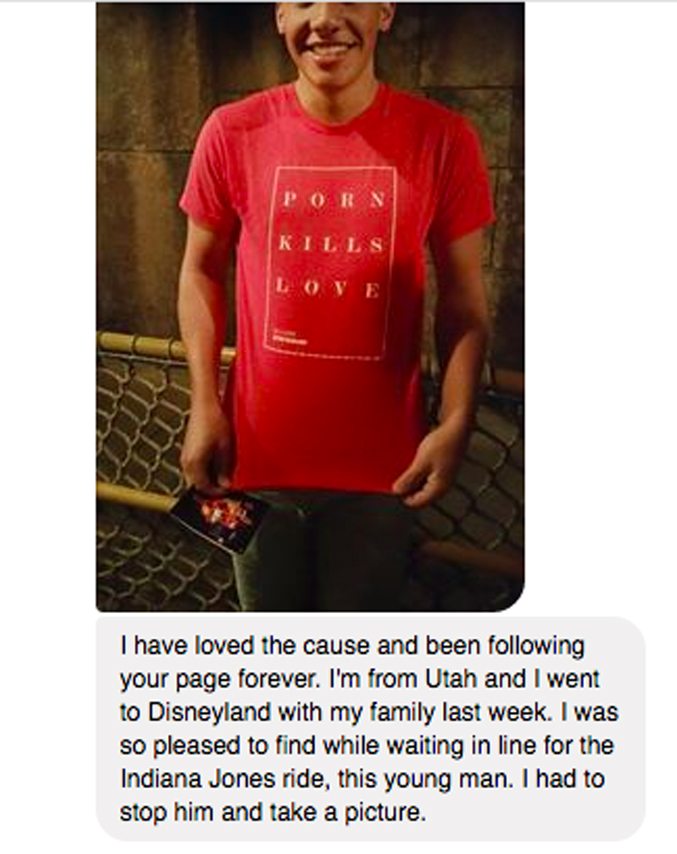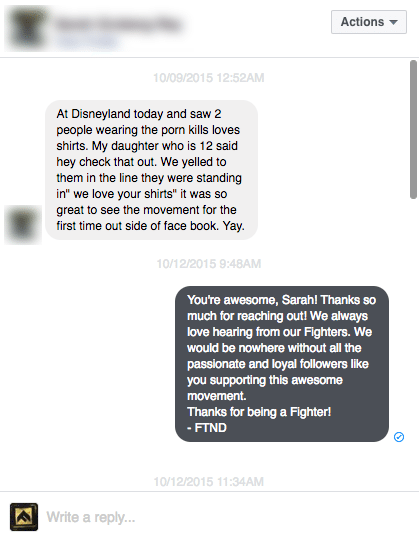 Your turn
If you don't have a Porn Kills Love tee, consider grabbing one and start having conversations about the movement! If you already have a tee, we challenge you to wear it to the next large public place you visit and see what kind of a reaction you get. Not sure what to say when people ask about it? Click here to check out this easy guide for quick answers.
Take a stand. Be bold. Become a Fighter.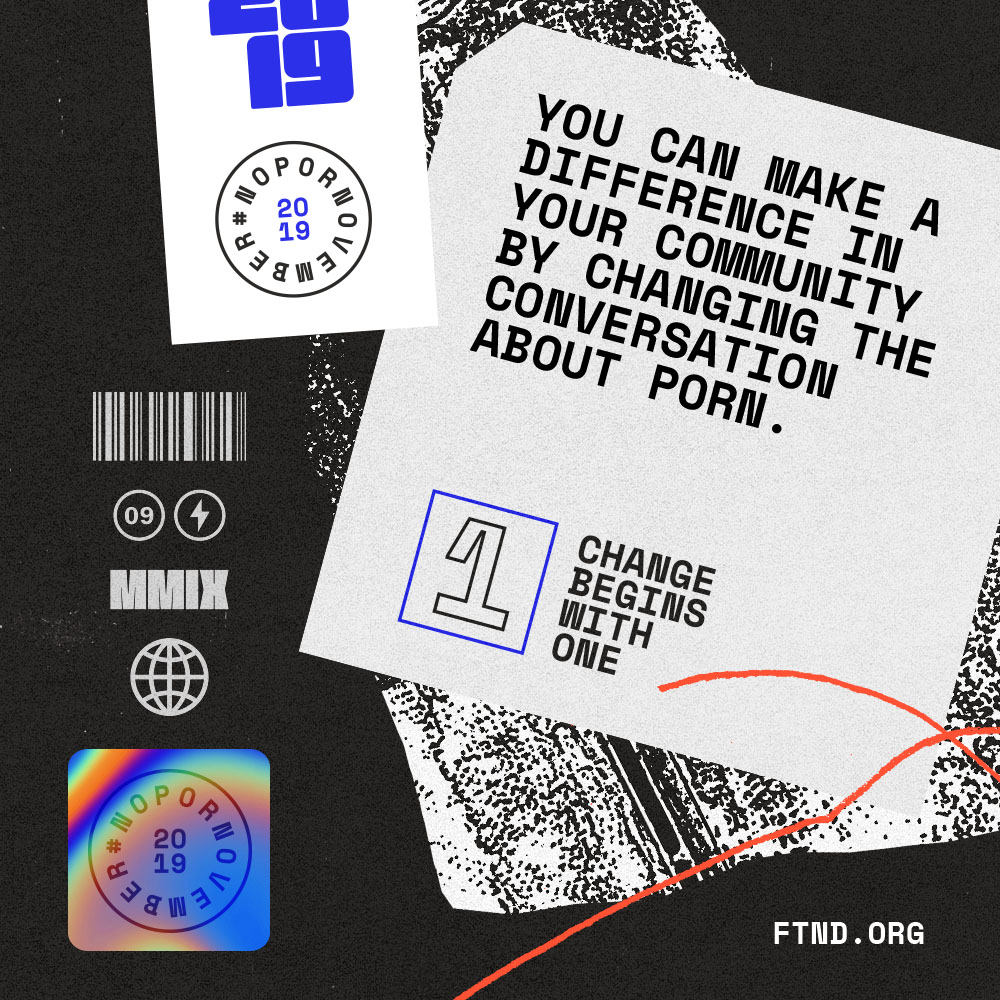 *If you have an interesting story that happened to you while repping the movement, we want to hear about it! Message us on Facebook or email us to share how you started a conversation about the harms of porn, and you may find your story featured on our blog!