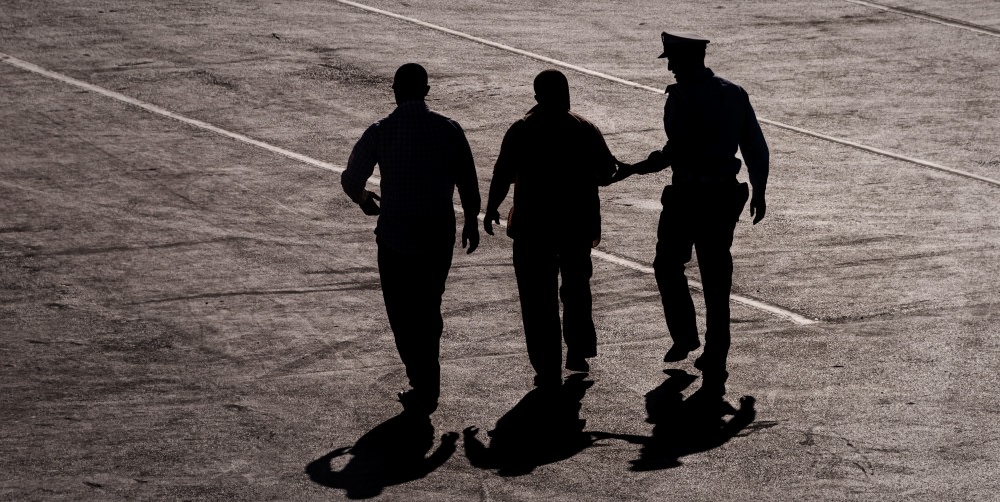 Every day, it seems like technology moves ahead by 10 years.
Artificial intelligence (AI), and machine learning (ML) are terms we hear thrown around almost constantly, developments promising to become the bread and butter of the future. While there are a lot of companies that are using these tools to give themselves a competitive edge, several organizations have found a way to use the technology for other purposes.
One example? Putting an end to sex trafficking.
DeliverFund: the nonprofit leveraging tech to stop sex trafficking
DeliverFund is a Texas-based intelligence nonprofit that does just that.
Dedicated to combating sex trafficking, it was founded in 2014 by former Air Force special Ops and CIA operative Nic McKinley, who had encountered cases of child trafficking in his work. Since then, the organization has grown from three to 30 employees, almost all with an intelligence-related background.
Related: These 3 New Technological Developments Are Helping To Track Human Traffickers
In the last few years, it has stepped up its efforts with the help of a computer vision startup called XIX. Since 2018, the tools XIX provides has allowed the former government intelligence officials working at DeliverFund to "scrape" images for signs of sex trafficking, contributing to the arrest of 25 traffickers and over 50 victims last year.

How does it work?
Basically, DeliverFund uses XIX's artificial intelligence to scour and analyze thousands of sex ad images which their experts can easily review for signs of sex trafficking. The tech is programmed to label objects, so details within the image like bruises, tattoos, and money, indicators of trafficker—sometimes referred to as "pimps"—showmanship, are flagged and then analyzed.
This new technology is incredibly efficient. It can scrape and analyze 4,000 ads per minute, and with most sex ads containing three photos, that's an average of 12,000 photos per minute—about the same rate at which these images are posted.
It reduces a job that used to require days of manual labor to a fraction of the time. Cool, right?
DeliverFund's senior targeting analyst Kara Smith says that rather than scrolling for "hours and hours," they now have "the ability to sift through millions of data points while looking for information more quickly." In fact, the digitization of the process reduces the time it takes to compile an intelligence report (analyses of abuse cases that are handed over to law enforcement for action) from 22 days to just six hours. Wow.
Related: Think You're Live-Chatting With A Porn Performer? You Might Be Getting Catfished
To date, DeliverFund has worked with over 63 different agencies involved in sex trafficking, from local law enforcement departments to statewide attorney general offices, to Homeland Security. Because of their employees' background in the CIA, NSA, and law enforcement, the process of working with law enforcement becomes much easier. It has also allowed them to build relationships with other government agencies and work with law enforcement to train almost 100 officers to use the technology. So far they've created over 800 intelligence reports and protected almost 350 sex trafficking victims.
DeliverFund's intel was also useful in the takedown of Backpage, a site traffickers often used to advertise minors for sex.

Who else is using this technology?
DeliverFund is a very unique organization, but it's not the only one of its kind.
Other companies have also started to use new technologies to combat sex trafficking: IBM and LexisNexis have partnered with companies like DeliverFund to help automate this detection process. Smaller companies like Marinus Analytics also employ artificial intelligence to use facial recognition tactics that have helped law enforcement identify over 3,000 victims. In 2016, apps like Hotels-50K, made use of pictures of 50,000 hotel rooms that later used AI to match them with images from trafficking ads.
Related: California Trafficking Sting Results In 339 Arrests And 50 Victim Rescues
One of the most effective efforts has been by anti-trafficking grassroots coalition Seattle against Slavery. They created a chatbot by the name of Freedom Signal, a tool used by law enforcement departments in over 13 cities in the U.S.
Here's how it works: the chatbot acts as a decoy by posing as someone selling sex. It engages with solicitors, agreeing on pricing and location. Once the sex buyer agrees to the terms, it sends an official police warning about trafficking. It has been found to deter the likelihood of re-soliciting by 50-80%.
The key to its success is that it attacks the underlying problem driving trafficking, a topic you'd probably see in the first pages of your economy 101 textbook: demand.
In the words of Robert Beiser, the founder of Seattle Against Slavery:
"If the money is still there to make, sex traffickers will find another victim. That's why disrupting buyers is so important. We don't want this thing to be an endless hamster wheel."
In other words: targeting the issue of demand by purchasers of illegal sex is critical to stopping sex trafficking.

Before, in-person operations were conducted as a way of catching prospective buyers. However, the chatbot's method of deterrence has been found to be more effective, safer, and cheaper than in-person operations.
New York State Department's (NYPD) Human Trafficking Team head Lieutenant Christopher Sharp said that the chatbots, "can deter far more buyers than undercover operations can—before they buy sex."  Not only that, but unlike people, chatbots can always be running. Lieutenant Sharp stated they were "1,200 percent more effective than full operations."
Related: Over 9,500 Sex Buyers Arrested Because Of This Anti-Trafficking Initiative's Use Of Chatbots
Amidst the adoption of the chatbot by the NYPD two years ago, other cities have also gotten on board. For example, some departments in Chicago use a chatbot like Childsafe.AI. Half a dozen other cities have adopted the technology as well, often connected to a national campaign for trafficking prevention.
The fight is on
Human trafficking may be the third-largest, fastest-growing criminal activity out there, but efforts by organizations like DeliverFund and Seattle Against Slavery are catching up with their use of cutting-edge tech.
Related: How To Report Human Trafficking When You See Something Suspicious
Collaboration with law enforcement has shown that the information from these advancements put in the right hands can do a lot of good. While pimps may make increasing use of technology to advertise their victims, it's that same technology that will be used to take them down.
Click here to learn more about how pornography fuels the existing issue of sex trafficking.