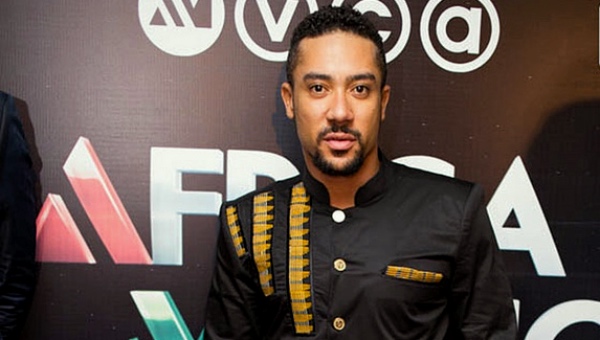 ---
A few years ago, actor Majid Michel was basically known for one thing in his film career: his steamy, explicit sex scenes. But now he's speaking out against sexual exploitation, and sharing his newfound passion for the anti-porn movement.
If you don't know who Majid Michel is, he's a crazy popular and award-winning Ghanaian film star. He was nominated for Best Actor in a Leading Role during the Africa Movie Academy Awards in 2009, 2010, 2011, 2012, 2014, and 2017.
And while we're always excited to hear about stars using their fame to speak up about the dangers of pornography, but here's why this story is particularly awesome.
For most of his career, Michel was known as the token Ghollywood (Ghanaian Hollywood) bad boy who wasn't afraid to star in films that had pretty explicit nudity and sex scenes. And although these kinds of scenes aren't uncommon in Ghanaian films, he actually caused a pretty big stir because of just how explicit his scenes could be. Most films had some kind of content like that, but Michel's roles actually offended a lot of people for a while.
Related: Reddit Users Try Showing Porn To A Remote Kenyan Tribe, And Their Reply Is Perfect
In fact, in an interview in 2011, just a few years ago, Samuel Olatunji of NigeriaFilms.com asked Michel when he considered it okay to do these borderline-pornographic scenes. This was his response:
"It is all about the script. I would do a pornography scene if it connects with the film and it's important for the film. If there is need, I will [do it]."
When film studios were casting, they would pick Michel specifically because he was a good-looking guy who was willing to get his hands dirty. This guy literally made his living doing watered-down versions of porn scenes in his movies. And he made a lot more just by including his sex-appeal in his list of traits as an actor.
But, then he had a change of heart.
Out With The Explicit, In With The Inspirational
Not long ago, Michel started to change his mind about doing such sexually-charged, borderline pornographic scenes. He started speaking out a lot about how he made it a point to stay faithful to his wife, but that people got the wrong impression about his marriage when they saw these scenes. Michel expressed that he didn't want to be influenced by anything that would mess with his brain, or influence his sexuality or his relationship with his family. How cool is that?
Last year, Michel made a huge statement by telling Ghanaian film industry producers that he would no longer do explicit sex scenes, and instead, he wanted to be a quality actor that inspired people. "You will not see sexually explicit scenes, you won't hear bad language, but you will identify things that will propel your spirit to somewhere great," he said in an interview with Hitz FM.
Related: Tabitha's Story: What Happened When I Raised Awareness On Porn's Harms In Swaziland
But he didn't stop there. Just two weeks ago, he released another bit of news. He's no longer going to even accept roles where he kisses anyone other than his wife. According to him, he was still concerned that people would judge him by the kind of roles that he played, so he wanted to stay as far away from his past life as possible.
Now he's not only standing against pornography by refusing to be a part of fueling a culture that's so accepting of it—he's also using his fame to spread awareness of the damage that pornography can do.
He just appeared on a program called Starr Chat with popular radio personality and host Bola Ray, where he talked about his past issues with porn when he was younger and warned his teenage fans to stay away from it because it could "corrupt [their] minds."
A Global Movement for Love
While we're always excited to hear all the ways celebrities are speaking up about the harms of pornography. It's honestly really cool to see how global this fight is and how much this movement is spreading!
And with outspoken stars like Majid Michel, we're even closer to our goal of global awareness. Are you with us?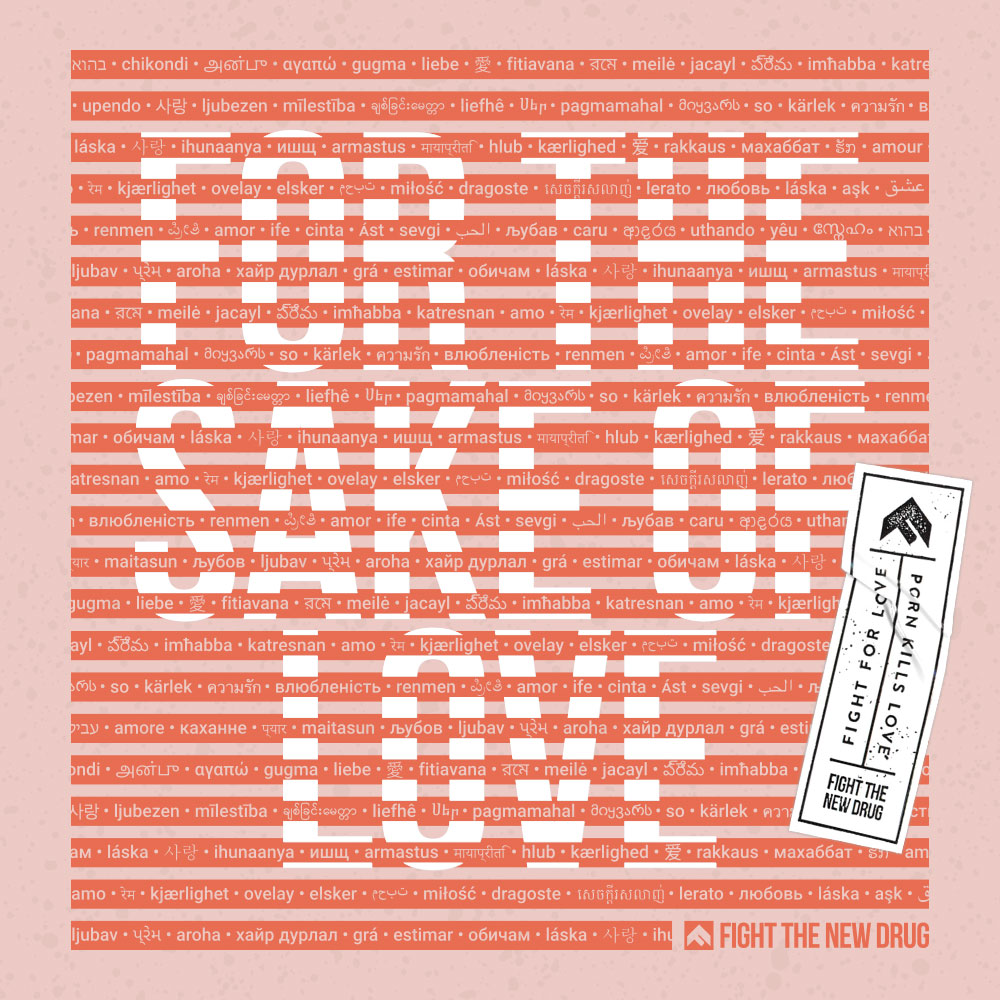 What YOU Can Do
We love to see actors use their platform for important causes, like this one. SHARE this article and show some love to Majid Michel for taking a stand against sexual exploitation!
Spark Conversations
This movement is all about changing the conversation about pornography. When you rep a tee, you can spark meaningful conversation on porn's harms and inspire lasting change in individuals' lives, and our world. Are you up for the challenge? Check out all our styles in our online store, or click below to shop: