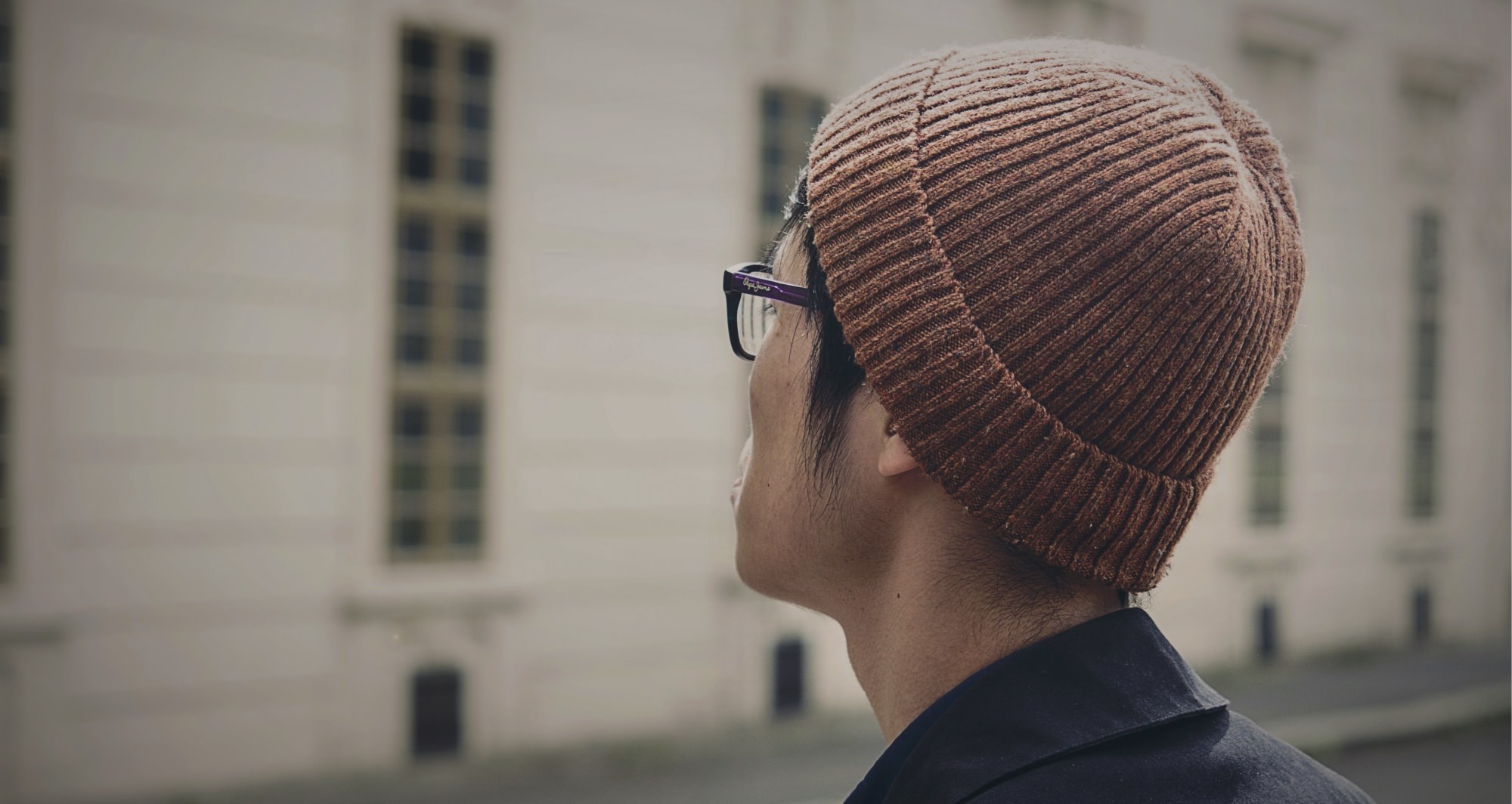 Many people contact Fight the New Drug to share their personal stories about how porn has affected their life or the life of a loved one. We consider these personal accounts very valuable because, while the science and research is powerful within its own right, personal accounts from real people seem to really hit home about the damage that pornography does to real lives.
We recently received a message from a Fighter who realized the damaging themes porn teaches about consent and abuse.
I'm convinced that porn inspired a man to sexually assault me.
To gay guys out there who watch porn, we all know the common porn theme of gay men meeting someone and then slowly getting more intimate with them until they hook up. It seems like such an attractive idea: get a guy out of his comfort zone, make him live a little, get frisky, and then get something going, even if he hasn't given you an actual "okay" yet.
I used to enjoy that porn theme. Until it happened to me. A man took advantage of me. He slowly broke through my comfort zone and, without my consent, took advantage of me sexually.
This is a message to everyone out there, regardless of sexual orientation: don't endorse porn that teaches these ideas of sexual assault and rape disguised as normal fantasies. Porn sites make it seem so hot to test blurred lines and take advantage of someone, but these ideas are extremely harmful, and they hurt them deeply.
Related: 5 Marginalized Groups Of People Porn Has No Problem Fetishizing
I used to think the guy in porn was totally enjoying what he received, but what porn doesn't show you is the immense anguish of being taken advantage of. A man who only accepts a simple exchange or a small physical advance does not deserve to end up living a traumatizing experience that he will never forget.
It's not okay to accept porn, and it is important to be educated about the culture it creates. When we add views and dollars to these companies who endorse rape and celebrate assault, we are part of the problem. Every porn clip we watch, we inspire hundreds of others to test blurred lines and taken advantage of others sexually.
I am choosing not be a part of this important problem.
– A.

Why This Matters
Only in the world of porn is lack of consent considered "sexy."
Consider how the highly profitable porn industry cashes in on people being treated as objects for swift and discardable pleasure. But as we often see, the fantasy fades into a much darker reality. When everything you were sold as being okay and even desirable on screen turns out to be a crime in real life, it's a huge wake-up call. Of course, we're not saying that all porn—or gay porn, for that matter—showcases violations of consent as a fantasy, but it can't be denied these are common themes in the mainstream industry.
What consumers think is harmless consumption is actually rewriting the script in their head to tell them that people are objects for sexual pleasure and that they enjoy painful or non-consenting activities. They are made to believe that "no" really means "more."
Related: 10 Things Porn Gets Completely Wrong About Real Sex
For frequent consumers, porn effectively creates new neurological pathways, even to the point of changing one's natural and healthy sexual tastes. [1] Research shows that after watching porn, consumers are more likely to believe rape myths and less likely, upon hearing a description of a rape, to call it a rape. [2]
This is just one of many ways that science and research are continually proving that pornography deeply affects perceptions about love and intimacy and consent. In real life, real love requires a real person. For example, research has found that after men are exposed to pornography, they rate themselves as less in love with their partner than men who didn't see any porn. On top of that, another study found that after being exposed to pornographic images, people were more critical of their partner's appearance, sexual curiosity, sexual performance, and displays of affection.
Porn can affect all relationships, regardless of gender or sexual orientation, and porn sells the idea that consent is merely optional. That's never acceptable.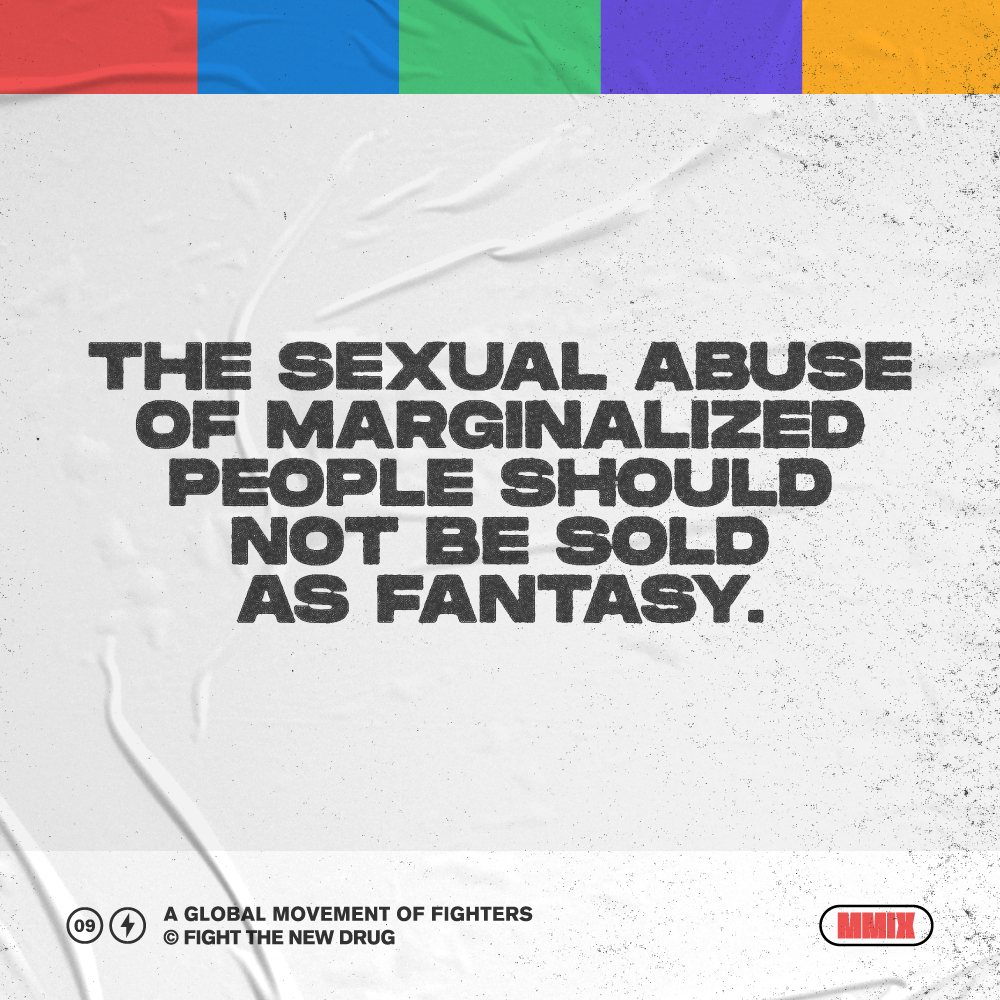 [1] Wery, A. & Billieux, J. (2016). Online Sexual Activities: An Exploratory Study Of Problematic And Non-Problematic Usage Patterns In A Sample Of Men. Computers In Human Behavior 56, 257-266. Doi:10.1016/J.Chb.2015.11.046; Park, B. Y., Et Al. (2016). Is Internet Pornography Causing Sexual Dysfunctions? A Review With Clinical Reports. Behavioral Sciences, 6, 17. Doi:10.3390/Bs6030017; Paul, P. (2010). From Pornography To Porno To Porn: How Porn Became The Norm. In J. Stoner And D. Hughes (Eds.) The Social Costs Of Pornography: A Collection Of Papers (Pp. 3–20). Princeton, N.J.: Witherspoon Institute.
[2] Weinberg, M. S., Williams, C. J., Kleiner, S., & Irizarry, Y. (2010). Pornography, Normalization And Empowerment. Archives Of Sexual Behavior, 39 (6) 1389-1401. Doi:10.1007/S10508-009-9592-5; Doring, N. M. (2009). The Internet's Impact On Sexuality: A Critical Review Of 15 Years Of Research. Computers In Human Behavior, 25(5), 1089-1101. Doi:10.1016/J.Chb.2009.04.003