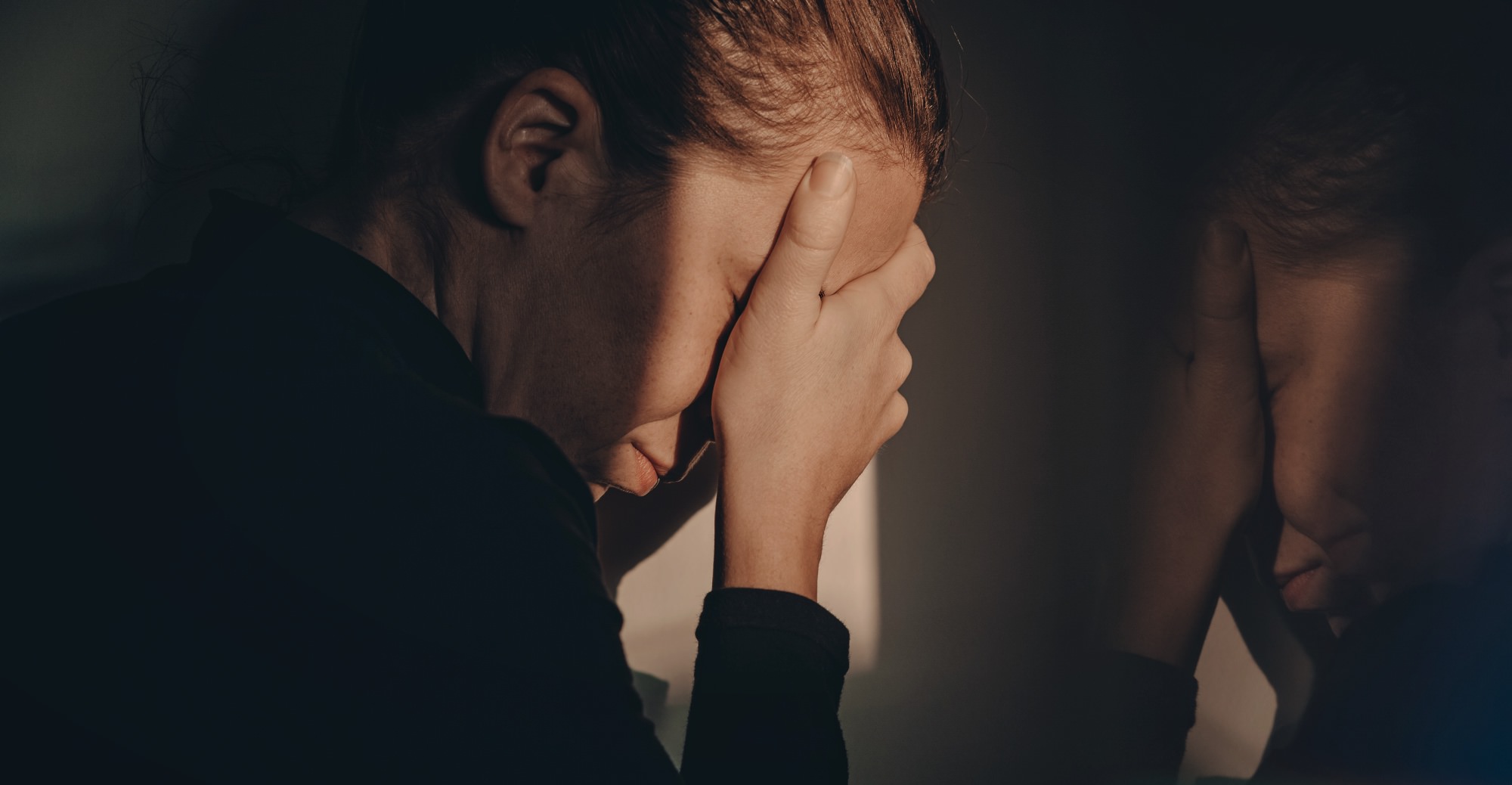 Many people contact Fight the New Drug to share their personal stories about how porn has affected their life or the life of a loved one. We consider these personal accounts very valuable because, while the science and research is powerful within its own right, personal accounts from real people seem to really hit home about the damage that pornography does to real lives.
The following letter comes from a Fighter who poetically describes the lessons of a relationship destroyed by porn. We wish we could say this was a rare occurrence, and that this story is uncommon. Unfortunately, the majority of the thousands of personal stories we get from kids, teens, and adults all over the world are of lives similarly damaged by pornography.
We want to clarify that Fight the New Drug is anti-shaming as well as anti-porn and this post, composed by a Fighter, is in no way intended to be shaming toward those who struggle with porn.
Dear Steven,
I am proud of how well we've dealt with our family's transition since our divorce two years ago. You were my best friend. You knew me so well. And yet, so much has been illuminated for me during these last couple of years that you don't know about.
You know that as an 11-year-old girl, I caught my father watching porn.
You don't know at that tender age, Dad's choice of porn over Mom sent a painful subconscious message that a single woman can never be physically or sexually enough for a man.
You know when we were dating, I loved being with you and despised porn for many reasons including what I learned in my Women's Studies course in college about it being a form of oppression of women.
You don't know how much it meant to me that you were willing to throw your porn collection away without my needing to ask you.
Related: After 10 Years, My Partner Won His Struggle With Porn Addiction
You know that when you asked me to marry you, we had shared dreams of creating a family and building a life together.
You don't know how much grieving I've done over the death of our unified family as a unit and the dreams I held for us all.
You know while we were married I wanted you to be intimate with me and was relentless about getting to the root of our lack of intimacy.
You don't know how deeply the scars of your consistent rejection devastated me.
You know I ended up watching porn with you after you admitted you had resumed your porn habit.
You don't know what it felt like to have to alter my view of porn as an act of love, as one of my many attempts to intimately connect with you.
You know I said I wouldn't remain in a loveless marriage.
You don't know how I constantly wished you fought harder for me, our marriage, and our family when I became worn out from keeping up the fight.
You know when we were moving to separate homes, I still felt confused as to what had happened to our relationship.
You don't know that I felt even more confused when you told me that throwing your porn collection away when we first started dating "traumatized you."
You know you desire porn.
You don't know how much it hurts that your desire for porn instead of me kept you from having the very thing you said you wanted—to keep our family together.
You know I stopped watching porn.
You don't know that it was because I woke back up after seeing disturbing videos of women being used as sex slaves.
You know I broke up with my boyfriend after the divorce.
You don't know how his dishonesty around his porn use triggered painful emotions created by your dishonesty in our marriage.
You know I've been healing from post-traumatic stress.
You don't know that the most devastating traumas were your rejection and betrayal by choosing porn over me.
Related: It's Okay To Not Be Okay: What Partners Of Porn Consumers Want You To Know
You know that I did a significant amount of healing after coming through our separation and divorce.
You don't know that I've needed to do it all over again as I've continued to process the brutal connection between the presence of porn in our relationship and the death of our marriage.
You know we both want what is best for our children.
You don't know that I am doing everything in my power to ensure that our sweet daughters avoid even greater damage by being educated on the easy accessibility and toxic content of online porn.
You know that I am now an anti-porn advocate.
You don't know how much I want to share with you what I've learned about porn's impact on the the brain, relationships, and society, and how much the research I read makes perfect sense of what happened between us. But I fear you will shut down in denial.
You know you put me through hell. You even admitted it.
You don't know that the hell was the insidious role porn addiction played in the destruction of our marriage.
Yours Truly,
Nina
Why This Matters
This is a raw look at the pain that porn can cause in relationships.
As heartbreaking as this email is, it is one of thousands of personal stories we receive from partners all over the world who have had their relationships destroyed by pornography. Facts are facts: porn is harmful to relationships, and research is showing it. A growing number of peer-reviewed studies have been done, showing the connection between porn and decreased satisfaction in yourself, your partner, and your relationship as a whole.
Related: An Official Letter From The CEO Of Fight The New Drug
It's sad, but it's true. Research has found that after porn consumers are exposed to porn, they rate themselves as less in love with their partner than those who didn't see any porn. On top of that, another study found that after being exposed to pornographic images, people were more critical of their partner's appearance, sexual curiosity, sexual performance, and displays of affection.
Not Just A Slogan
Any relationship is extremely threatened when porn is brought into it. We don't say "porn kills love" for the fun of it, we say it because it's a phrase backed by scientific truth. It has been continually shown that porn drives a wedge between partners and introduces toxic comparison into the relationship that reality should never have to compete with.
Healthy intimate relationships are built on trust, respect, honesty, and love. Porn encourages the very opposite in relationships, which is why it's anything but harmless.
FTND note: We continually encourage couples to make decisions about their relationship that's best for them. Sometimes, that choice is to go their separate ways, and sometimes, that choice is to stay and support each other through the struggles porn brings. It all depends on the couple, and we respect the decisions people make for themselves. There's no "correct" answer, seeing as every relationship is different.
Get Help – For Partners
If your partner is struggling with porn, you are not alone—know that there is hope, and there is help. As you navigate this difficult situation, there are supportive communities and resources available to you. Below, we've got a non-exhaustive list of several resources for those experiencing betrayal trauma. Because this isn't a complete resource list, feel free to look for more betrayal trauma resources that are catered to your specific needs and/or location. Note that while both men and women can experience betrayal trauma, some of the resources are gender-specific. Please also note that while some of the resources below are religiously affiliated, Fight the New Drug is not.
Need help?
For those reading this who feel they are struggling with pornography, you are not alone. Check out our friends at Fortify, a science-based recovery platform dedicated to helping you find lasting freedom from pornography. Fortify now offers a free experience for both teens and adults. Connect with others, learn about your compulsive behavior, and track your recovery journey. There is hope—sign up today.

Get Involved
Show support for this brave Fighter in sharing her story. SHARE this article and raise awareness that porn kills love.
Spark Conversations
This movement is all about changing the conversation about pornography and stopping the demand for sexual exploitation. When you rep a tee, you can spark meaningful conversation on porn's harms and inspire lasting change in individuals' lives, and our world. Are you in? Check out all our styles in our online store, or click below to shop: