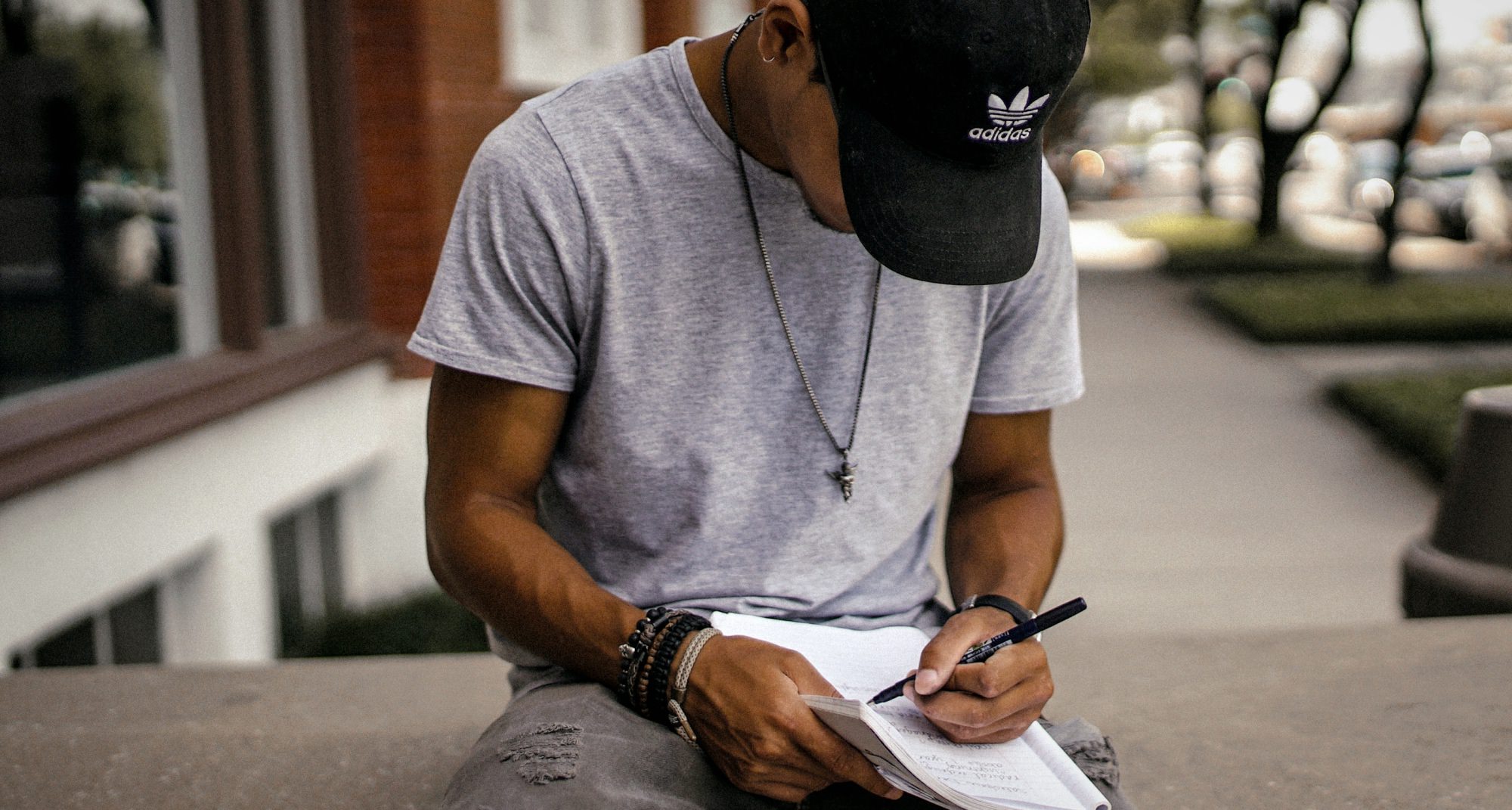 ---
It's been 11 years.
I'm 25 years old and I started actively seeking out pornography when I was 14 years old. I'd seen porn before when my friends would call me over, show me a picture, and laugh as I quickly looked away. I had heard about porn and according to my limited understanding, I knew that it involved people being naked, so it wasn't too difficult growing up and looking away whenever something of that nature was shown to me.
But that changed for me when my family got a new computer. There had never been a pornography problem in my family, at least that I was aware of, before getting this new addition to our home, so adding a security password wasn't the highest on the list of priorities for my parents.
It's not that I immediately thought I should look up naked pictures, but I slowly became more curious about what my friends had tried to show me.
A Natural Curiosity that Evolved
Was it really that interesting? I had never taken an anatomy or sex education class, so I was still confused about what the differences were between boys and girls. Now, with the addition of a new computer to our home, one with no security on it, I had unlimited access to anything I wanted to see.
I wasn't interested in sex at this point, I simply wanted to see what was so interesting about "inappropriate" pictures. So I started looking at pictures of girls in swimsuits. Harmless, right? I could see the same thing by simply going down to the river, or going to the swimming pool. But having the ability to control exactly what popped up on my screen gave me the power to change anything about what I was looking at. I could make the swimsuit smaller. I could make her body parts bigger. I could look for as long as I wanted with as many women as I wanted and not look away.
Related: Porn Yesterday Vs. Porn Today (Infographic)
It didn't take long for me to realize that I didn't even need the swimsuit to be there at all. And then why stop at pictures? Why not videos? I don't remember exactly how long it took before I was looking up videos of people having sex. It couldn't have been more than a few weeks.
That's it.
My Secret Hobby
I had spent years looking away whenever somebody showed me anything I thought was inappropriate, but now, in a matter of weeks, I was watching videos of people having sex. And I was enjoying it. Nobody knew what I was doing. I was a pro at deleting search histories and making sure my family was out of the house. Having my own secret felt pretty exciting.
So I spent probably a year like this, and I never got caught. But one day I was upset about something else in my life and started venting to my dad. I started yelling about how I had nobody in my life who really cared about me, and finished it all up with, "And why should they when I can't stop looking at pornography?" In my meltdown, my secret had come out.
Related: 10 Things To Avoid Saying To Someone Struggling To Give Up Porn
The computer had a password on it that night. I don't know if I had ever really tried to stop looking at pornography before, but I did know that I wouldn't have been able to stop if I had. I still didn't understand that I was addicted to it, I just knew that I liked it. At least when I was 14 and 15 years old.
With this new security password, I knew that I wasn't going to be able to look at porn anymore, so I accepted the fact, moved on with my life and lived happily ever after… said nobody ever.
It's never that simple.
A Hated Habit
I quickly realized I had a problem. I became a pro at breaking passwords. My parents couldn't find a password that I wouldn't figure out, and each time I would come back to them a few weeks later ashamed, saying that they would need to change the password again. And that's how it went throughout high school. I started hating porn, but I couldn't stop. Even though I would actively do what I could to deny myself access to it, I would always find a way.
That's also about the time I realized that pornography didn't have to be random people on the internet. I had friends… I had a cell phone that sent and received pictures… Why not? My phone became a machine that I could use to put pornography in and get pornography out.
College became a game where I would try and find girls who would be willing to send nudes. And I got really good at it. I could start a conversation and within five minutes know if she would be willing to send any later on down the road. You've probably heard about pornography damaging relationships and changing how you view others. Well, that's what it was doing to me. Girls became body parts, digital sex objects.
Related: 5 Ways Porn Creates And Fuels Anger In Relationships
Things changed when I met up with a girl who had sent me pictures and decided it was time to do some of the things I had been watching in pornography the past four years. It scared me. I finally saw the road I was going down and it freaked me out. I had hit rock bottom. I had gone from looking at pictures of women in swimsuits to actually using their bodies for my own selfish pleasure.
So I left pornography behind.
That is, I left pornography behind for about two and a half years.
Finally Breaking Up With Porn
When I was 21, I got a smartphone. Something that fits in my pocket and gave me instant access to anything the world could think up. And I fell. I fell hard.
I really hated pornography at this point. People often laugh at the idea of pornography addiction. But when you hate something…and you do it…and you can't stop doing it…there's a problem. I would spend hours each night looking up pictures and videos, sending pictures and videos to girls, trying to find more girls who would be willing to join in. And sometimes I would be able to stop for a month or two, but I'd always fall back into the same pattern. Therapy? Did it. 12 step addiction recovery program? Did it.
Related: Why So Many Young Men Are Ditching Porn For Good
So, why am I writing this? I decided to share my story because the world needs to know what life is like for somebody going through pornography addiction. I see people talking about it who have never gone through it themselves. I see people talking about it who have seen others go through it. I've also seen people talking about it who have gone through it in the past. But what about those still struggling?
This is me. I'm 25 years old and I've spent the last 11 years addicted to something I hate.
But I'm not giving up. I'm breaking up with porn, and it starts right now.
This post is republished with permission from a Fighter's blog. You can read more here.
Why This Matters
This story is just one of millions who are hooked by the highly addictive nature of pornography.
Porn is basically sexual junk food. When a person is looking at porn, their brain thinks it's seeing a potential mating opportunity, and pumps the brain full of dopamine. And unlike healthy sexual relationships that are built over time with an actual person, porn offers an endless stream of hyper-sexual images that flood the brain with high levels of dopamine every time the user clicks to a new image.
Eventually, as the brain acclimates to the overload of dopamine, consumers often find that they can't feel normal without that dopamine high. Little things that used to make them happy, like being with a friend or family member, can't compete with the dopamine flood that comes with porn, so they're left feeling anxious or down until they can get back to it.
With young people growing up with an unlimited access to porn at their fingertips, our society is witnessing a major epidemic with pornography negatively affecting physical, mental, and emotional health of viewers. It's time we speak out and become part of the solution.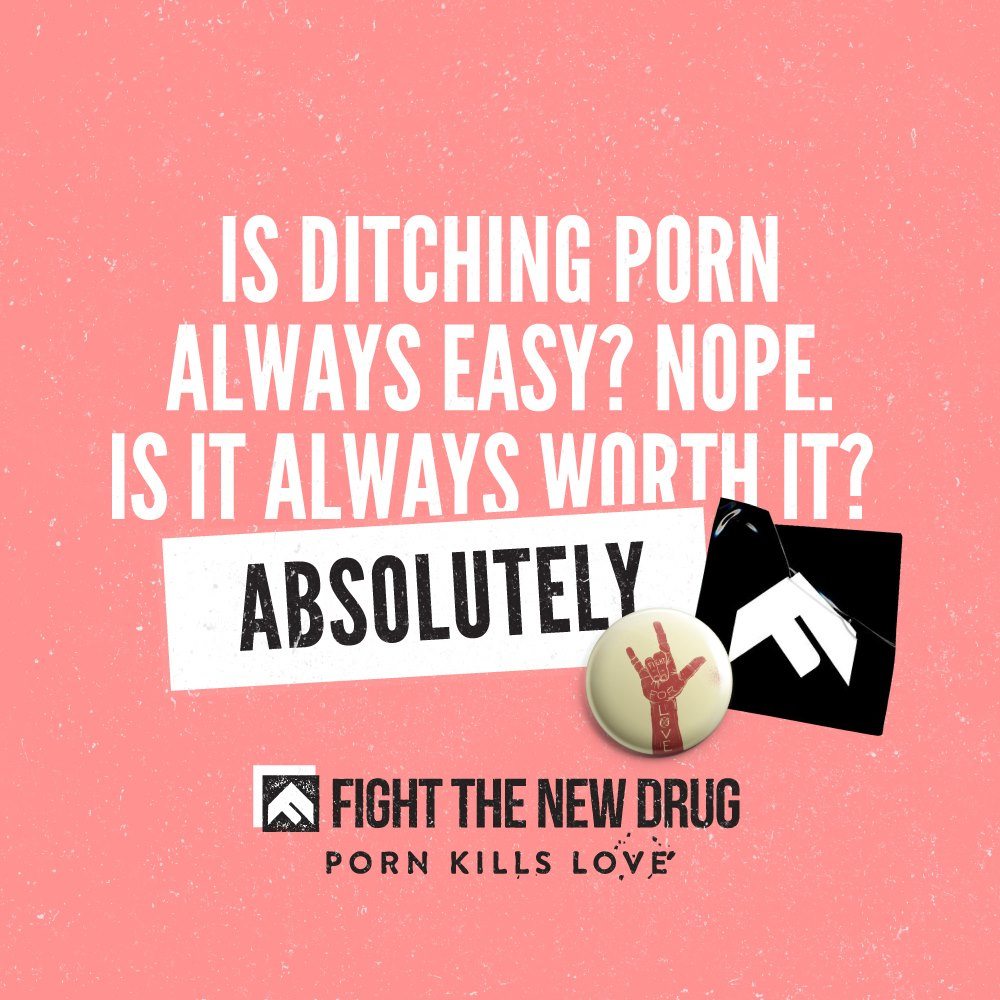 What YOU Can Do
Show support for this brave Fighter for sharing his story. SHARE this article and raise awareness on the real harmful effects of pornography.
Need help?
For those reading this who feel they are struggling with an obsession or addiction to pornography, you are not alone. Check out our friends at Fortify, a recovery program that will allow you take a step toward freedom. Anyone 20 years and younger can apply for a free scholarship to the program, and it is an inexpensive fee for anyone 21 and older. There is hope—sign up today and start getting the help you need at your own pace.