Happy #NoPornovember, Fighters! This month, we're all about highlighting how change begins with each of us taking a stand for love in our communities.
If you're new to the cause, November is our biggest annual awareness campaign all year where we blitz social media with the science, research, and personal accounts that illustrate porn's harmful effects. This month is all about highlighting how changing the conversation about pornography begins with you, our Fighters. You are capable of creating real change—change to better yourself, your relationships, and your community—even if this is a difficult topic to discuss.
Real change is happening, and if you're talking about porn's harms in any way, you're a part of it.
Since our start in 2009, this movement has grown to include over 6 million Fighters worldwide who recognize the harmful effects of pornography. This wouldn't have happened without people like those listed below.
Here are 11 Fighters out of millions who embody what it means to go above and beyond and spread this movement to their social media channels, communities, friends, and beyond.

1. Chaz Smith, YouTuber
Many people know YouTuber Chaz Smith as the hilarious "Water is not Wet" dude, or the guy who mispronounces things. But what you may not know about Chaz is not only that he's got over 787,000 YouTube subscribers, but he's also a Fighter with this global movement for love.
After getting connected with this organization through some friends who did a remote photoshoot for us out in Los Angeles, Chaz wanted to dive in deeper. As someone who is open about sharing how he's seen the proven negative effects of porn in his life, he wants to pass on what he's learned in his fight and inspire people to consider the facts before consuming porn.
In the beginning of our partnership, he shared a video on his channel that dropped some knowledge about the harmful effects of porn. Last summer, he went to Guatemala with our team to spread the word about our Spanish resources, so you could say we're officially best friends.
Related: "It's Not As Free As People Think It Is": YouTuber Chaz Smith On Why He Joined The Porn Kills Love Movement
We sat down with him and asked all about what it's like to be a YouTuber who's decidedly going against the grain of pop culture by speaking out about such a personal yet universal topic through his channel that's often known for humor. He had a lot to say—check it out.
Also, listen to our conversation with him on our podcast, Consider Before Consuming.
Chaz is one of millions of people who are waking up to porn's harms. You can join him, and us, by becoming a Fighter and taking up this fight for love. What do you have to lose?

2. Annie from Ohio
Annie has one of the coolest and most impactful backstories that we've encountered to date of someone getting involved with our organization. She's a changemaker and conversation-starter in her local community, and her dedication to this movement for love earned her the title of 2019 Fighter of the Year.
Listen to our conversation with her on Consider Before Consuming.
Annie is a U.S. Fighter from the state of Ohio, and a junior at a university south of Cleveland. Her boldness for the cause is just one of the many reasons she's a unique, stand-out supporter of FTND.
"Diastrophic Dysplasia is what I was diagnosed with when I was born," she explained when we met with her for the first time. It's a form of Dwarfism, a disorder that affects cartilage and bone development resulting in shorter stature, arms, and legs. From the time she was 12, Annie's mentality has been, "People are already going to look at me, so why don't I give them something to look at?" This has inspired her to wear bold tee shirts that represent causes she wants to raise awareness about.
Among her collection of social justice tee shirts, Annie has a number of Fighter tees, including a classic red "Porn Kills Love" tee, an original Street Team tee, and one of our "People ≠ Products" tees. Annie says that's her "thing"—if people are going to look at her, she wants to give them something to look at, and something to think about.
Related: Meet Annie, Fight The New Drug's 2019 Fighter Of The Year
But Annie is also bold in other ways that spark conversations in her community and inspire us.
In a post on her Facebook from a couple of years ago, she's pictured with a friend holding fact sheets they personally made, detailing a few harmful effects of porn listed out on Fight the New Drug's website.
In deciding to share the fliers all over campus, in the post she said, "We've decided our motto is 'make campus uncomfortable 2019.' We want to challenge the lack of real conversation surrounding porn. There are too many men and women who struggle with pornography addictions to pretend that it doesn't exist or isn't worthy of being talked about…shame OFF you—you are loved and your love still works."
We know her community is forever changed because of her boldness in spreading this fight for real love, and we are grateful for her shame-free voice.
3. & 4. Lynae and Carmel from Wisconsin
2018's Fighter of the Year winners were a package deal, not only because they're twins, but also because they've been mutually dedicated alongside each other to spreading the facts in their part of the world on porn's harms and the value of real love.
Meet Carmel and Lynae, two U.S. Fighters from the state of Wisconsin. Hear more about them in their own words on Consider Before Consuming, a podcast by Fight the New Drug.
Their journey of getting involved with Fight the New Drug began more than give years ago when they saw a Facebook post from a friend in a red "Porn Kills Love" tee. What started as a mutual interest in our posts on the social network grew into an active following of our blog and other social platforms for both Lynae and Carmel. Then, the conversations started—with their friends, parents, siblings, peers at school, and mentors. Anywhere they can talk about the issue, they do.
Not long ago, they made huge waves in the Wisconsin community of La Crosse after the local university paid thousands of dollars to a porn performer to give a talk to students about sex education and porn, intended to help the campus celebrate their Free Speech Week.
Related: After A Porn Performer Spoke At This University, These Twins Sparked Conversations On Campus About Porn's Harms
In response, Lynae and Carmel posted on Facebook wearing their "Porn Kills Love" tees with fellow Fighter friends and talked about how porn harms the consumer, relationships, and society in general. The attention the post received and the wider conversations it sparked were unexpected, but amazing. The University President ended up personally reimbursing the university for the porn speaker fee, and had Fight the New Drug give a live presentation at the school because the twins' social media post received so much attention.
More recently, as support has grown on campus, we even went back for a screening of our three-part documentary series, Brain, Heart, World.
Without these Fighters speaking out, who knows how the story would have ended?
5. Garrett Jonsson, FTND Podcast Host
Fight the New Drug first discovered Garrett when he took it upon himself to run 30 marathons in 30 days wearing a "Porn Kills Love" tee and wearing handcuffs to symbolize the confines of porn addiction.
Then, just a couple of months later,  Garrett began his biggest feat yet: biking across the United States to raise awareness on the harms of pornography, also while wearing a "Porn Kills Love" tee. And just 56 days later, he finished his incredible journey, all to raise awareness on the harms of pornography.
Related: WATCH: Man Biked 3,800 Miles Across The U.S. To Raise Awareness On Porn's Harms
Check out our video coverage of his journey below.
Since he confronted his own battle with pornography, Garrett dedicates himself to this fight to educate others. Now, as one of Fight the New Drug's school presenters, Garrett has spoken to more than 10,000 students around the globe about the harmful effects of porn. He also often stars in videos on our TikTok and hosts our podcast, and hugely enjoys introducing this issue to listeners in a fresh way.
Listen to Garrett's story in his own words in a conversation featured on Consider Before Consuming.
This movement is all about people like Garrett Jonsson who are passionate, determined, and creative in thinking of ways to get the word out about the harmful effects of porn.

6. Coco from Arizona
Coco is one of those people that radiates passion and enthusiasm. She's a Fighter that's been a hugely active part in the movement for the last few years! Thanks to her, Nicole's school and community are repping the movement loud and proud because of the work she's done to get the word out about Fight the New Drug and the #PornKillsLove movement.
Related: Meet Coco, The Arizona Teen Who Organized A Huge PKL Party & Presentation
After one night of doing research about porn's harms for a class in high school, she became passionate about the cause. Nicole's dedication to the movement grew so much, she couldn't contain it just for herself. She had to take action and spread the movement to her family, school, and community.
Through the teasing and the administrative difficulties with getting FTND in her school, Nicole was relentless in getting the word out about the movement. Despite the negativity from so many people, we think it's amazing how she pushed through and spread awareness in her community. This girl is what the movement is all about!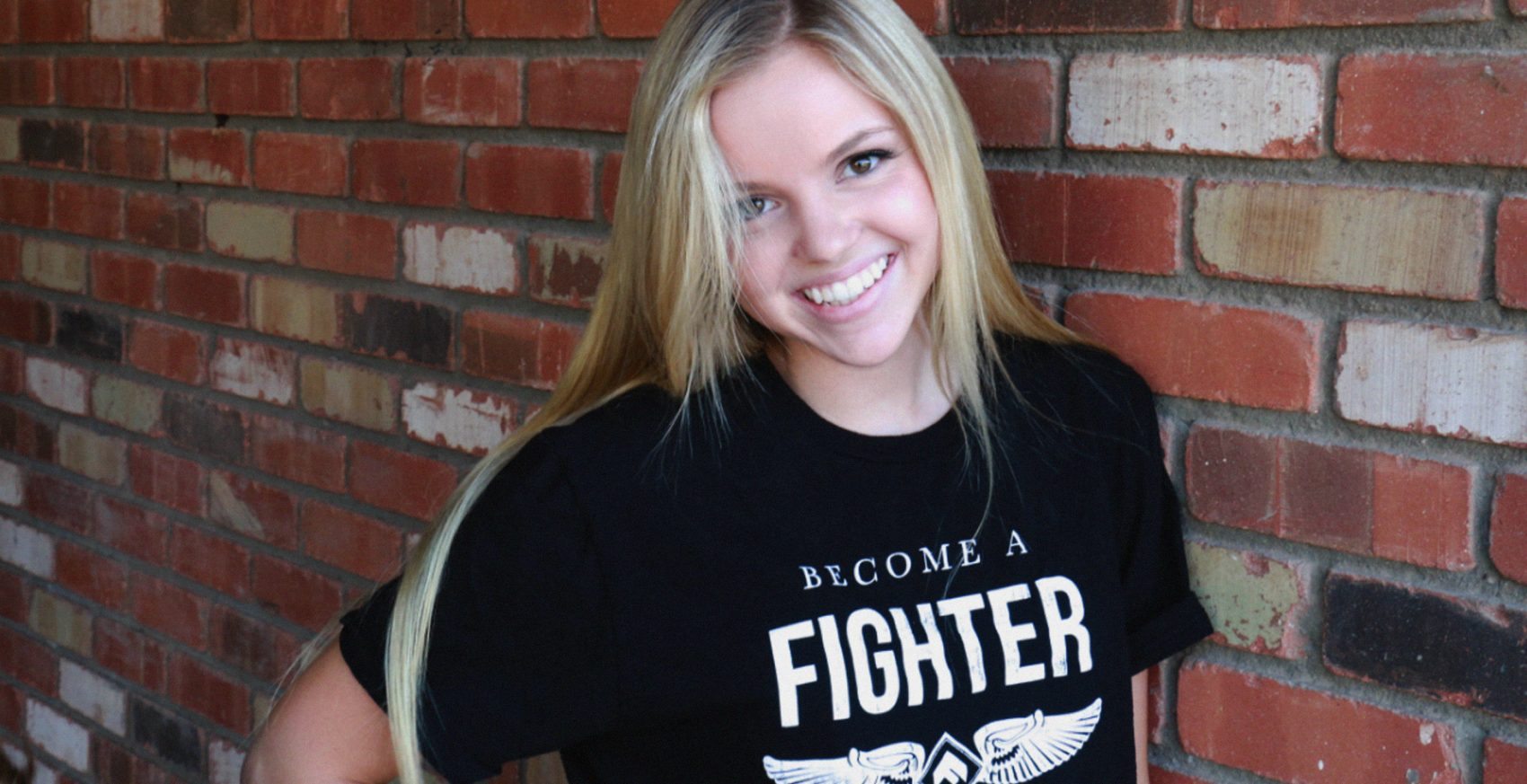 7. Jerome from Trinidad & Tobago
Back in 2016, Jerome had the opportunity to speak at a national symposium on the effects of porn held in his home country, Trinidad.
There, he met Clay Olsen, Co-Founder and President of Fight the New Drug, for the first time. The few moments Jerome and Clay spoke, Jerome says he was so impacted by what was discussed that he decided then and there he was going to share this message all across the country after Clay had left.
Related: Jerome's Story: Meet Fight The New Drug's Ambassador In Trinidad And Tobago
Continued research in Trinidad and Tobago, as well as campaigns to promote the harms of consuming porn, have been nonexistent as many companies and conglomerates refuse or reject getting involved because the topic is such a taboo one. But Jerome is fighting for love, nonetheless, and has certified to be a presenter and take this movement for real love to schools and communities across the country.
He is motivated to continue his journey to raise awareness in his community when youth and parents contact him and share how much FTND's message has impacted their lives or the lives of their son or daughter who has been struggling and felt hopeless, now they know there is hope and they're not alone in this struggle. Jerome's passion proves that the fight is worth it, all around the world!

8. Daniel from Ireland
An awesome Fighter from Dublin, Ireland, Dan is a dedicated Fighter who isn't afraid to speak out about his personal experience with porn, and drop facts whenever and wherever needed. He's an inspiration to his local community, a voice of hope on social media, and a diehard Fighter.
In fact, we think he's so awesome, he was awarded Fighter of the Year in 2017.
Related: Meet The Irishman Who Walked Across Europe To Raise Awareness On Porn's Harms
First, it was the video he shared publicly on his page about his journey with a porn struggle. Then, it was writing articles and getting them published in his university's newspaper, calling to light the research on porn's harms. Then, it had to be something bigger and bolder. He decided to walk 500 miles, across France and the north of Spain, on a famous trail called the Camino de Santiago de Compostela.
Daniel wanted to walk these hundreds of miles to encourage those who were fighting against porn alongside him, raise funds for FTND, and also encourage others to detox porn with him for 25 days, the exact number of days of the journey.

9. Matilda from Wisconsin
Meet Matilda Zoker, a student at the University of Wisconsin-River Falls.
Inspired by the numerous stories of the effect of porn on people through addiction and objectifying people, Matilda decided to create a group on campus where students could feel safe and have a support system if they were dealing with anything porn-related. This support system encourages the idea of being able to openly speak about the negative effect of porn in a safe space that encourages dialogue and conversation.
Related: Matilda's Story: Why I Brought The Porn Kills Movement To My College Campus
How cool is that? While Fight the New Drug does not have official on-campus organizations, we love to see stories like this that show how Fighters can bring the movement to their campus in their own way.
If you're looking for a way to bring the movement to your community or campus, consider setting up a screening of our three-part documentary series, Brain, Heart, World. Or, you can show it to your family and friend group. We guarantee it'll be a great way to spark conversations about this important topic in a shame-free way.
Keep the conversation going, and you'll continue to make a difference—just like Matilda!

10. Elaine Bradley, musician
Among those educated on the harmful effects of pornography, we are always happy to meet celebrities who aren't afraid to use their platform to push this conversation into the spotlight.
We've seen Terry Crews publicly share his past struggle with pornography to millions of people while educating on its harms. We've interviewed actors/filmmakers like Josh Radnor, and we've also seen other celebrities tackle tough issues like the amateur porn industry and how porn distorts perceptions about sex and relationships.
Related: Neon Trees Drummer & Husband Reveal Why They Fight Porn Without Shaming
Now, we have another talented star who has been speaking out on the harms of pornography, one who has become a great friend of Fight the New Drug. Meet Elaine Bradley, a talented musician who is most notably known for being the drummer of the chart-topping rock band Neon Trees. She is also the lead vocalist and songwriter for her other band called Kissed Out.
Elaine first popped up on our radar after she appeared on Late Night with Seth Meyers to perform a Neon Trees' hit single, while wearing a homemade (pregnancy-friendly) "Porn Kills Love" tee. We were so excited to see someone repping the movement in front of millions of viewers during one of late night's most popular talk shows.
After the show, we got in touch with Elaine and found out that she has a huge passion for Fight the New Drug and the #PornKillsLove movement.


11. Nitin & friends from India
Nitin and his friends wanted to inspire big change, so this group of friends decided to make their own #PornKillsLove tees with FTND's permission and ride our motorbikes across the north of India! The whole trip took 13 days and covered around 3,300 kilometers (about 2,050 miles) and took 13 days.
They compiled information from the Get the Facts articles. They shared the science and research at schools and colleges, beginning with their own neighborhood in Lucknow.
We don't think it's a coincidence FightTheNewDrug.org saw a more than 400% increase in new website visitors in the same area where these Fighters were while they were making the movement famous in their home country!

It's your turn—be the one to break taboos
Not sure where to start in raising awareness? We all need to remember that society makes it uncomfortable to speak out these issues openly. But it's up to us to change that, and day by day, conversation by conversation, we are.
Related: 12 Hollywood Stars Who Have Spoken Out On Porn's Harms
We as Fighters know how important it is to spread the movement all around the world. To anyone who wants to spark change, we invite you to present the facts to people, bring the awareness out in public, and speak about it.
Walk up to people and share why porn is unhealthy. If someone makes a joke about porn or objectification, speak up. Go the extra mile and wear your Fighter gear in public places, or watch for free our three-part docuseries, Brain, Heart, World.
Be honest and transparent when it comes to raising awareness that #PornKillsLove and encourage people to consider the facts before consuming, and together, we can make change.
Don't shy away or feel awkward about raising awareness to others—it's worth the journey. Change begins with one, and that means it starts with you. Are you in?