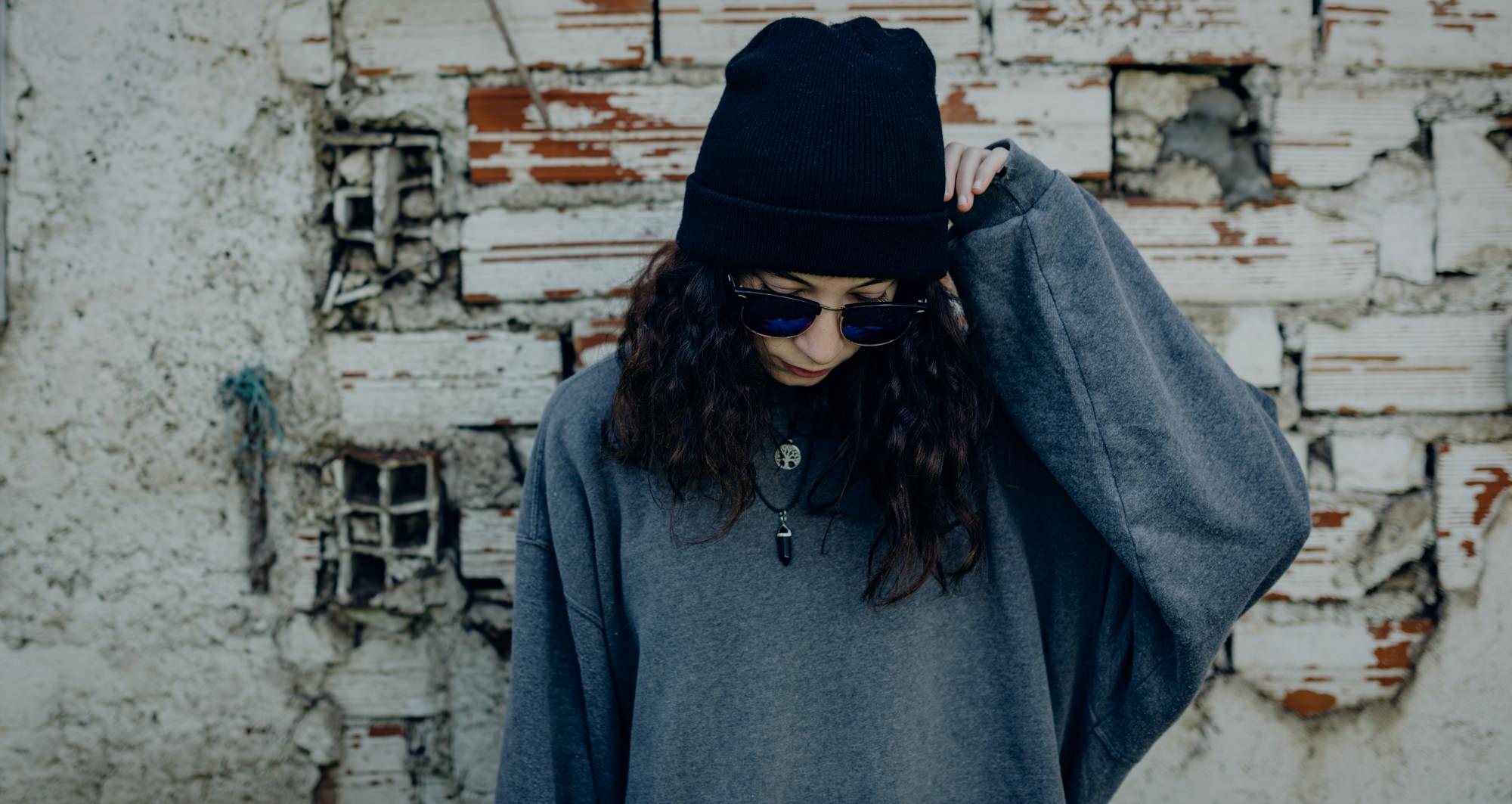 How many times have you wondered if porn is really that unhealthy to watch? It can be easy to get compulsively hooked on, which in the long run can rewire the brain, hurt relationships, and too often lead to physically abusive relationships against women and men.
But, porn is just thing that guys deal with, right? If you think about it, the vast majority of porn contains images of men demeaning and abusing women, not the other way around. And you never see the media depicting girls hiding their porn magazines under their mattresses or locking their doors as they power up their laptops. So it's got to be just the guys who use porn. Right?
Wrong.
We could understand this thinking if you lived in the year 1885. But in 2017, you better believe that porn is something girls can struggle with every bit as much as guys. Although the porn industry knows its main consumer is males and caters their content to them by showing women being degraded and abused, there are countless women all over the world also struggle with pornography.
Related: As More Women Like Me Admit To Watching Porn, I Realize How Harmful It Really Is
How do we know this? Research. We came across a German sex study that shows more of what we already knew: women are as at risk of becoming dependent upon pornography as men. The study showed that more than 17% of women consider themselves addicted to porn, and that half of the women surveyed were internet porn consumers.
Another study in 2008 found that about half of young adult women agree that viewing pornography is acceptable, and a survey conducted tells us that at many as 1 out of 3 women watch porn at least once a week.
Real Stories
We've received hundreds of emails from girls and women all across the world who have struggled or currently are struggling with watching or reading pornographic material compulsively. They have expressed that they feel ashamed and isolated because of their struggle, because female porn use isn't always talked about. Over 13% of all teen users of our friends over at Fortify, an awesome recovery platform, are girls. Here is a message from one of them:
"I have been trying to stop this for over four years and nothing has worked for me. I am currently in a serious relationship going on 2 years. This guy I am dating means so much to me. I want to stop this struggle for myself but mostly so I can give myself fully to my future spouse without any thoughts in my head or heart. I am starting to have a hard time differentiating real life from my sexual fantasies and it is so depressing and confusing. I want to not have this controlling me and feeling like I am cheating on myself and everyone else in my life." – K.
And another:
"I lived with this in secrecy for 16 years before seeking help. In our culture, it is acceptable for men to view pornography. It's even expected. We see it in almost every TV show or sitcom. It is so 'normal' in our culture. But rarely do people mention women. I don't understand why people would assume that women don't have any sexual drive or desires or why they wouldn't be sexual beings just as men are. We all have eyes to see porn. We all have brains. We are wired to desire sex at some point. I think women can be just as visual as men." – T.
These true stories provide only a glimpse into the reality of the female porn struggle. According to one major porn site's data, it turns out that women are 113% more likely to search the term "hardcore" than men. They are also over 122% more likely than men to seek out genres of porn like "gangbang" and "rough sex." The old ideals that women just want to see PG-13 rated romantic comedies and read steamy novels like Fifty Shades of Grey is outdated. With today's saturated porn culture, women are increasingly seeking out these harmful and abusive depictions of sex.
Related: My Struggle With Porn Taught Me To Hate My Body
Also telling is that the major porn site's total porn viewers is comprised of 26% women and 74% men, with some regions like the Phillippines having 65% of the site's visitors from their country being female. And even though the numbers aren't split evenly, women are spending much longer watching porn, staying on the site for an average of almost 11 and a half minutes, while men logged off after just 10 minutes.
Why This Matters
The numbers are in. We as a society can no longer look at girls and assume they have not fallen into the unhealthy habit of watching porn. Regardless of age, gender, or sexual orientation, porn is harmful. Pornography harms the brain and creates negative perceptions and unrealistic expectations in relationships.
Related: Women Are Searching For More Violent Porn Than Ever, But Why?
Basically, it is completely false to think that porn is only stimulating to the male brain. Porn can be so easy to get hooked on, regardless of who is viewing it. Society's idea that girls don't watch porn and can't get hooked on it is a huge lie. Porn isn't just a dude problem, it's a human problem.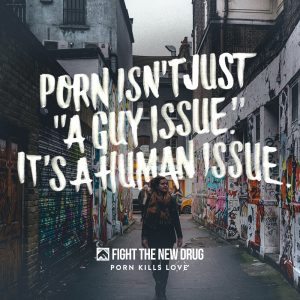 What YOU Can Do
The harmful effects of porn don't discriminate based on gender. SHARE this article and raise awareness that women struggle with porn, too.
Spark Conversations
This movement is all about changing the conversation about pornography. When you rep a tee, you can spark meaningful conversation on porn's harms and inspire lasting change in individuals' lives, and our world. Are you in? Check out all our styles in our online store, or click below to shop: