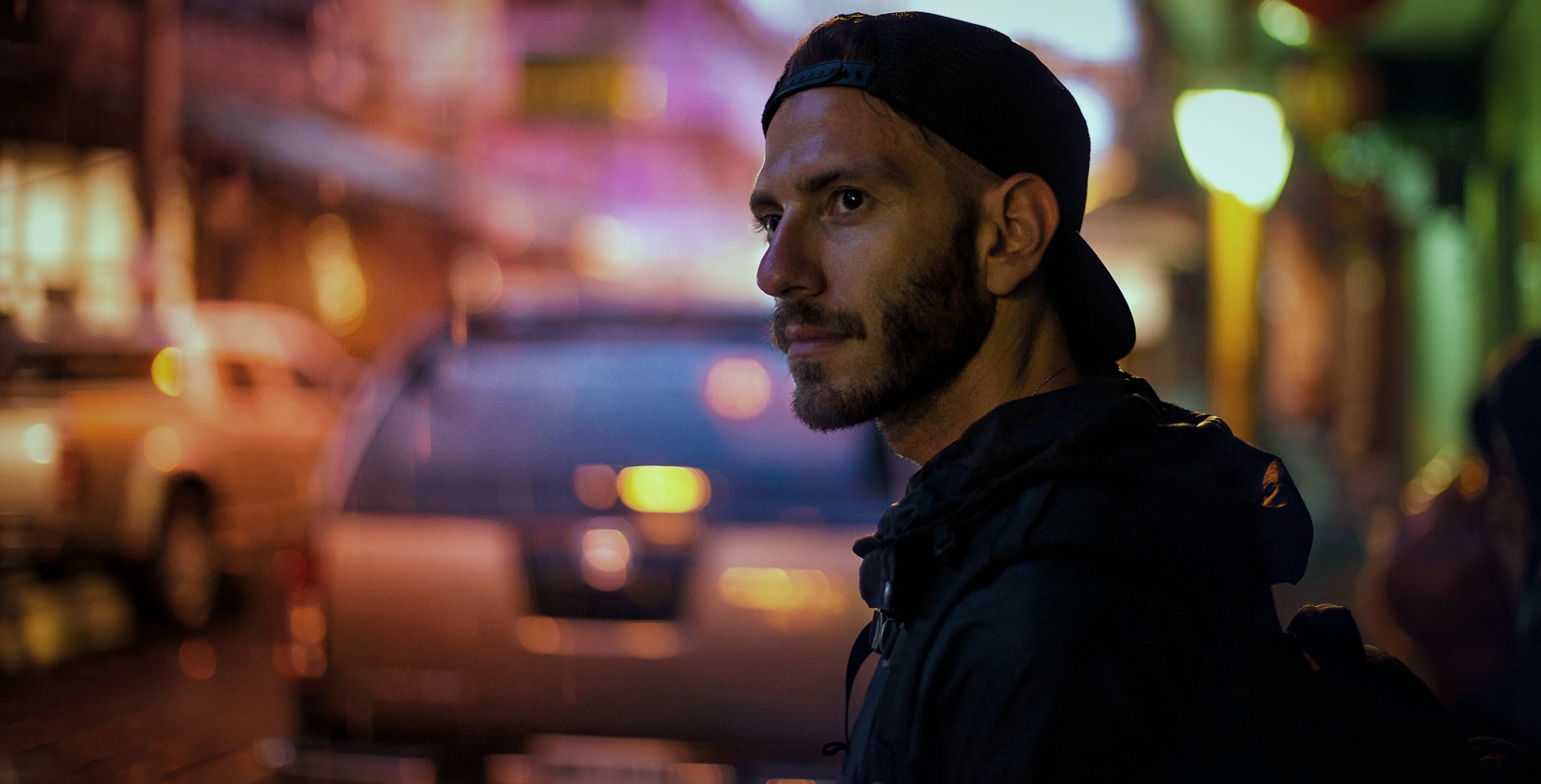 This guest piece was written by Sean Wheeler, author, survivor, and advocate. 6 Minute Read.
Look behind the picture
By Sean Wheeler
Pornography has a face. Not just the one on the page or on the screen, but a real face. It's hidden from the world.
Each person shown in porn has a real human side. That true face is invisible to the people looking at the pictures. Consumers don't see it, they see an illusion and that's all they are after—a fantasy. The faces in porn are hidden behind a mask so carefully made that even the performers' families might not know the real them, and what they do for the anonymous enjoyment of others. But the hurt, it's real, and it's still there.
Related: 5 Male Ex-Porn Performers Share Their Real Experiences Doing Porn
I know, because I was one of those faces. I was a kid too, so in my case, we're talking about child pornography. But before you stop reading with a quick, "That's not what I'm looking at" justification, ask yourself this: how many of the adults in pornography got hurt as children? I don't know the answer to the question, but it's important to consider. Ask yourself this too: how many adults who are hooked on child sexual exploitation images started with adult porn and migrated to the illicit material for a more intense rush?
At 7 years old or so, I was groomed with adult porn, then child porn, and then I was used in it.

My story
I had come to believe my addiction to porn was normal, at least my normal. There was nothing normal about it. So, I grew up, hiding that part of my young life from the world.  Once I heard someone say that consuming child pornography is a victimless crime. It was fortunate because by that point I had started a healing process and instead of lashing out, I let it go in stunned silence as simple ignorance and indifference.
Related: Did You Know Men And Boys Can Be Victims Of Sex Trafficking, Too?
Still, I remember thinking, "Tell that to a 7-year-old me." No demand, no production. Why don't people get that?
I'm told child pornography is a $3 billion dollar a year business worldwide, according to reports from a few years ago. I bet the numbers are higher now, and who knows what's actually on the dark net. It doesn't it matter how big the industry is, because it's big enough. Because of it, I learned to hate my image, I learned to hate me. I learned to wear that mask and hide the pain. I was never really that good at hiding it, and it came out in anger and moodiness toward my family and friends. They did not know the source of that anger, and I was not about to tell them. I did tell them eventually, and I don't hide it anymore.
I'm also a guy.  People don't seem to know that boys are abused, trafficked for sex, and used in porn. I fight to give visibility to male survivors by speaking up when and where I'm invited. It's not easy, but if I don't speak who will? Boys and girls, or men and women viewed in porn know what the truth is, and many of them keep it hidden inside. I used to, too, for much too long, but I don't hide anymore.
I keep fighting
I can't describe very well what being used that way felt like, or how it still can haunt me if I let it. I have to fight almost daily letting that part of my past get me down, but I'll keep on fighting. I grew up, I survived, I won, and that is what I hold on to.
I'm glad people don't ask me what they did to me, because no one needs those images in their head to the sound of my voice. Anyone who has been treated like an object knows what it's like, especially if it happened to them as a kid. What happens is, you carry that into adulthood and grow into a person who really doesn't trust the world, or even those closest to you.  You carry shame, guilt, and fear.
Related: Phil's Story: I Bought Sex From A Woman While On Vacation, Not Realizing She Was A Trafficking Victim 
I am no expert in the psychology of what porn does to the mind, or even the physical brain or body.  All I can tell you is that I got help and I no longer carry that painful baggage. Healing and freedom from the past is possible.  Yes, it takes time and work and a good counselor.  Today I don't see me as a victim.  I'm not even just a survivor, I am a thriver.
My Image…
Give voice to the words that cannot be spoken.
Speak words for the voices that cannot be heard.
Look at their eyes and tell what you see.
Look at their eyes, you're looking at me.
There in a cage and trapped in a place.
No way out and led to disgrace.
The camera looks on, an unblinking eye.
The images caught, do you see me cry?
I am 7, one of 3 children there.
Adults with us too, and us in despair.
Look in my eyes and tell what you see.
Look in my eyes and inside of me.
In that place I'm a thing, to them nothing more.
Used hit and hurt, what comes next, what's in store?
AND THEN…
To many years trapped in that place.
But I'm no longer there, and I have a face.
I have a heart and a soul and things now to do.
I have a purpose today, to reach out to you.
Look into my eyes and what do you see?
My image restored, the real me.
A voice, restored and meant to be heard.
Look in my eyes, I want you to see.
No broken child, but a man who is FREE.
-Sean Wheeler, author and speaker

An underreported problem
Human trafficking affects all countries and genders. Most often, we associate men and boys being trafficked into hard labor and women and girls trafficked into the sex trade, but there is a risk in solely imagining these gendered stereotypes.
Similarly to how there is no single profile of a trafficker, there's no single profile of a sex trafficking victim—child or adult, from a foreign country or your native city.
But most often, females are only imagined as victims. In the majority of scholarly literature around sex trafficking, females are described as the victim while men are either the trafficker or the buyer, and while that is often the case more often than not, another reality needs to be acknowledged: men and boys are victims of sex trafficking, too.
Related: Understanding How Child Porn Is Used To Groom Abuse Victims
It's generally reported that more females than males are victims of sex trafficking across the globe. In 2008, the International Labor Office estimated the number of women and girls sexually trafficked was 98%, implying men and boys made up as little as 2% of victims.
But that same year, researchers reported boys account for about 45% of child trafficking victims in New York City, while another study in 2016 found that boys make up about 36% of children in the U.S.-wide sex industry. Pretty significant stats, right?

Knowing is the first step to fighting
Knowledge is power, and being aware of the facts is an important step in decreasing the demand for sexual exploitation and porn, and helping to eliminate sex trafficking. Help spread this knowledge and SHARE this article so that others can be aware. Together, we can fight to stop the demand for sexual exploitation in society. Change begins with one, and stopping the demand starts with us.
Anyone can be trafficked, regardless of gender. Just as a society we want to protect female victims of this abuse, we also need to recognize that there are men and boys who are victims too, who no longer should suffer in silence.

About the Author
Sean Wheeler lives and works in Colorado. He is the author of the book "Wretch" available at Amazon, Barnes & Noble, iTunes in books and through other outlets. Today Sean speaks out on the issue of boys and child abuse. He can be contacted at Starfish, being set up now as a 501(c)3, to find out more about his work to share a message of hope. If you'd like to get in contact with Sean, reach out to [email protected]