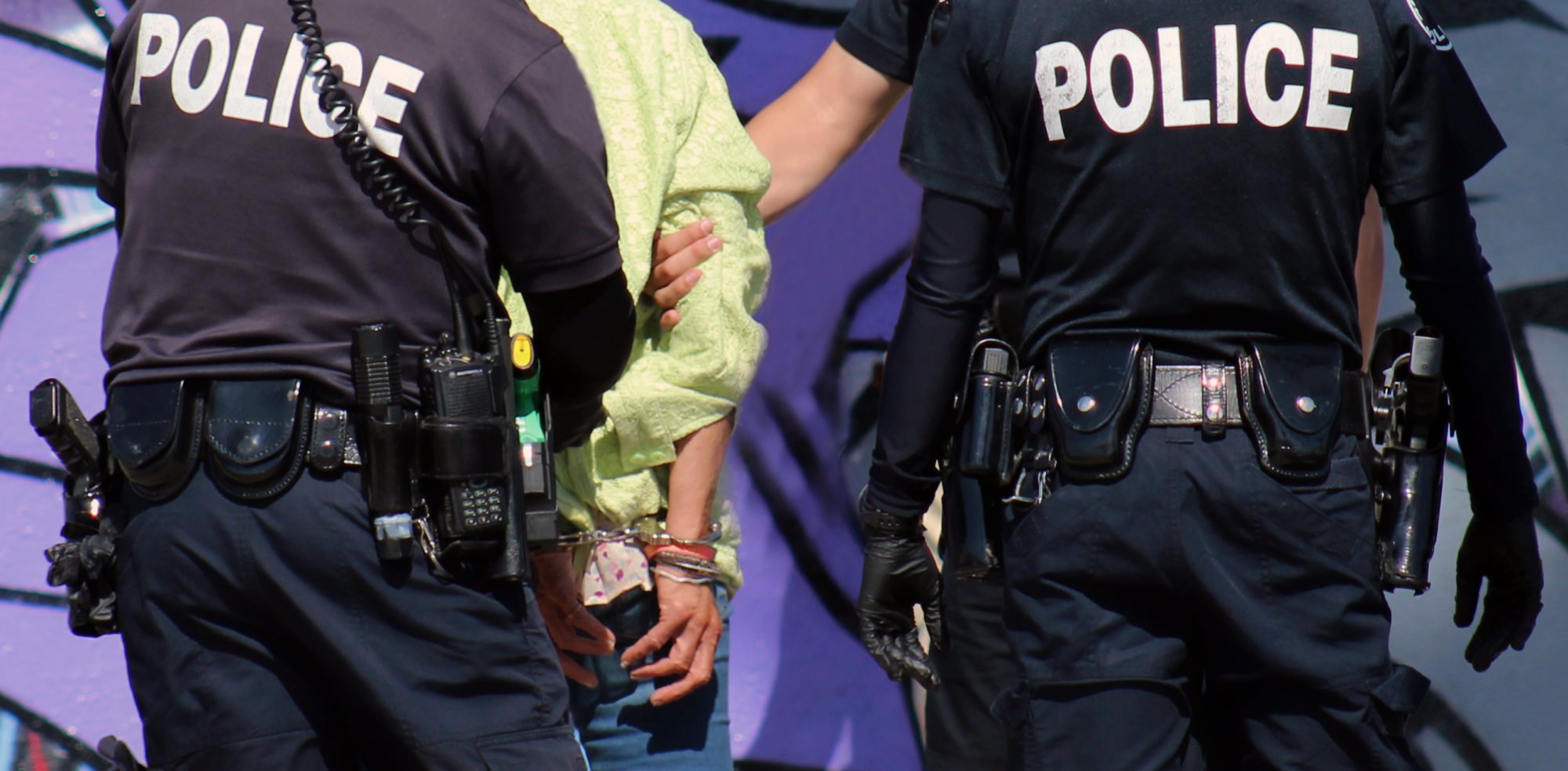 It's never a good day to be a child exploiter or sex trafficker, but last June was an especially bad time. This story is just one year old, but it's an especially good one.
In a press release last June, the United States' Department of Justice (DOJ) announced that it arrested over 2,000 alleged child pornographers and sex traffickers in a massive 50-state sting operation called "Operation Broken Heart."
The DOJ press release stated:
"The Department of Justice today announced the arrest of more than 2,300 suspected online child sex offenders during a three-month, nationwide, operation conducted by Internet Crimes Against Children (ICAC) task forces. The task forces identified 195 offenders who either produced child pornography or committed child sexual abuse, and 383 children who suffered recent, ongoing, or historical sexual abuse or production of child pornography.

The 61 ICAC task forces, located in all 50 states and comprised of more than 4,500 federal, state, local and tribal law enforcement agencies, led the coordinated operation known as 'Broken Heart' during the months of March, April, and May 2018. During the course of the operation, the task forces investigated more than 25,200 complaints of technology-facilitated crimes against children and delivered more than 3,700 presentations on Internet safety to over 390,000 youth and adults."

VOA News reports that federal authorities arrested suspects who were allegedly using the internet to snare minors—including children—into sex trafficking and sexual exploitation, including some victims who were forced over state lines or even sold internationally.
"No child should ever have to endure sexual abuse," said Attorney General Jeff Sessions. "Certain forms of modern technology have facilitated the spread of child pornography and created greater incentives for its production."
Related: Inside The Industry Where Child Exploitation, Pornography, And Sex Trafficking Collide
"We at the Department of Justice are determined to strike back against these repugnant crimes," he added. "It is shocking and very sad that in this one operation, we have arrested more than 2,300 alleged child predators and investigated some 25,200 sexual abuse complaints.
"Any would-be criminal should be warned: this Department will remain relentless in hunting down those who victimize our children," he concluded.
Child sexual exploitation is a growing issue in society
Child exploitation imagery, also known as "child pornography," has become more prevalent than we would ever like to imagine. It is said to be a $3 billion dollar industry globally, generating massive amounts of money for people seeking to exploit young children. While federal agencies work endlessly to fight this global issue and rescue the children affected, the people who actually get caught for the crime are only the tip of the iceberg.
Related: How Porn Fuels Sex Trafficking
Child pornography has been expanding virally on the web for years and the material is only getting worse. In 2008, Internet Watch Foundation found 1,536 individual child abuse domains—imagine how that number has changed in 11 years. Every week there are over 20,000 images of child pornography posted on the web (National Society for the Prevention of Cruelty to Children, 2003). Furthermore, U.S Customs Services estimates that illegal child pornography is offered by approximately 100,000 websites.
This is a growing global issue, and it won't disappear on its own. We all need to step up and speak out about the realities of child exploitation in our world today and its connection to the mainstream porn industry.

The tough truth about where mainstream porn execs stand on child porn
Back in 2002, the porn industry lobbied to change the 1996 Child Pornography Prevention Act.
Dr. Gail Dines, professor and anti-porn activist, explains that the Free Speech Coalition (FSC)—who happens to be the porn industry's chief lobby group—brought a case to the U.S. Supreme Court to overturn the act, which prohibited any images that were or appeared to be of a minor engaging in sexually explicit conduct. The case was built around the phrase "appears to be" claiming "limitations on freedom of speech." Long story short, the FSC won, effectively weakening legislation that prevents content glorifying child abuse to be produced.
As a result of the victory, the porn industry was free to create computer-generated images of children in content or alter the aesthetics of real performers who are of legal age, making them appear childlike.
Related: 400 Children Rescued/348 Adults Arrested After Police Take Down $4 Million Child Porn Empire
As a non-religious and non-political organization, we fight to raise awareness on the scientifically proven harmful effects of porn and its connections to sexual exploitation and child abuse because we believe every consumer has a right to make an educated decision about something that's so normalized in our society.
To report an incident involving the possession, distribution, receipt, or production of child pornography, file a report on the National Center for Missing & Exploited Children (NCMEC)'s website at www.cybertipline.com, or call 1-800-843-5678.