Who doesn't like a personal challenge? Especially when it's accompanied by awesome rewards and a motivation to accomplish some 2022 New Year's resolutions.
Many hours of porn consumption happen across the globe because of boredom, or because of an internal sense that every minute of our lives should be filled with something that brings a "high" or stimulates us in some way.
And in our general culture, more people spend time alone, in isolation in their homes, paving the way for a huge increase in porn consumption. But the rest of 2021 and 2022 can be different, if we choose it to be.
Porn is incredibly easy to access, and so immediate, that anyone can slip into looking up porn when they don't have a clear alternative for how to spend an hour or two. In these cases, it's a relationship of convenience.
Related: Could You Give Up Porn For 30 Days?
For times like those, here are 5 ways to spend an hour instead of habitually clicking on porn. You may find yourself stunned by all the creative and fulfilling ways there are to find a "high" that makes your life richer.
It's simple. This isn't a moral argument—it's simply a doable way to catch a firsthand glimpse of some of the ways ditching porn can improve your life, regardless of your gender.
If you are someone who isn't completely sold on the idea that porn has a negative effect on your life, accept one of these one-hour challenges and see what happens.

1. Call the person on your mind and go on a date.
Do it. Yes, it is easier and seemingly safer to watch porn. But drowning your hesitancy, insecurity, or fear with cybersex won't make your need for real relationship disappear.
Life is short—call the guy or girl you're thinking of, and ask him or her to get coffee, walk downtown, meet you at your favorite local dive, or whatever other clever ideas your unique mind brings to the table. Or take out an existing partner. And if they say no? You're right back to where you started, nothing lost.
Related: 6 Ways Ditching Porn Can Improve Your Dating Game
Keep in mind, your date is not your substitute porn performer—you're simply fulfilling each other's biological need for real connection and emotional intimacy in a way that strangers on a screen never will.
With porn, you'll exit the hour with the same loneliness you logged on with. Go on a date—worst case, you leave with an awkward hour to add to your collection of hilarious stories. Chances are, you might leave with confidence and possibly a connection that will grow. Real love is worth the risk.

2. Go to the gym or take a walk.
If you're the athletic type, try a workout you've never done before. If you always hit the gym, go running in your neighborhood or a park nearby. Or try an exercise you have secretly wished you could do but never tried, like these perfectly balanced push-ups:
If this is more of a representation of your athleticism…
…defy your own expectations of yourself and try something active and outside. Go on a long walk. Or go to the gym, be brave, and figure out how to use some of those machines. And who knows? You may find a winner.
Your body—and your mind—will be strengthened by the hour of pushing yourself. Exercise gives a feel-good dopamine rush that's good for you and doesn't come back to drag you down the way a porn-induced dopamine rush does.
Related: Tips To Quit: What Sleep, Food, And Exercise Have To Do With Ditching Porn

3. Read an article about something that intrigues you.
There are tons of traveling and adventure blogs that cover every experience, culture, and place out there. Like Adventure Journal, complete with the "historical badass" section about people in history who made inroads in the field of adventuring.  Or Alistair Humphreys' blog about living adventurously. Or E-tramping, with posts about travel-worthy countries no one ever talks about. Prep for some post-COVID-19 travel and get excited for what's out there.
There are blogs about advice from really old books (the recent post about "how to survive a mermaid attack" is thrilling), about entrepreneurship, about relationships (romantic and otherwise), and blogs about almost anything you can imagine. Or, check out our over one thousand articles right here on FightTheNewDrug.org/blog.
Related: True Story: I Stopped Watching Porn, And I've Never Been Happier
Start researching a topic you wouldn't mind sharing with others with at a party, and see what you learn. This is knowledge that brings a sense of depth and accomplishment—perhaps inspiration—to your life, unlike the "knowledge" found in porn that trips up your thinking and can damage your sex life with the person you love.

4. Talk to someone who is successfully doing what you want to do.
Think of the career you know you want. Or even the job you might want but aren't sure yet. Find someone in your area, go to or call their office or place of work during business hours, and introduce yourself as someone trying to learn more about this particular line of work. People love talking to and helping younger versions of themselves.
Related: 5 Things You Can Do Today Instead Of Watching Porn
Networking gets a bad rap, but creatively making these professional connections is incredibly rewarding when it's in a field you love. It could lead to an internship, some first-hand experience, or just a more defined set of goals for your future.
Yes, this makes two nerve-wracking challenges on the list. But seriously, that makes it all the more rewarding when you actually do it and gain something in the process. The quick rush of porn doesn't stand a chance to the continual thrill of furthering your dreams.

5. Make one of these recipes and take it to a friend who's having a hard time.
We all know someone who has lost a loved one, is fighting depression, can't get a grip on his grades, has a horrible boss but can't quit the job yet, or just seems lonely. And we all love to eat.
In a sweet mood? Bake this to make any human feel at least a little better: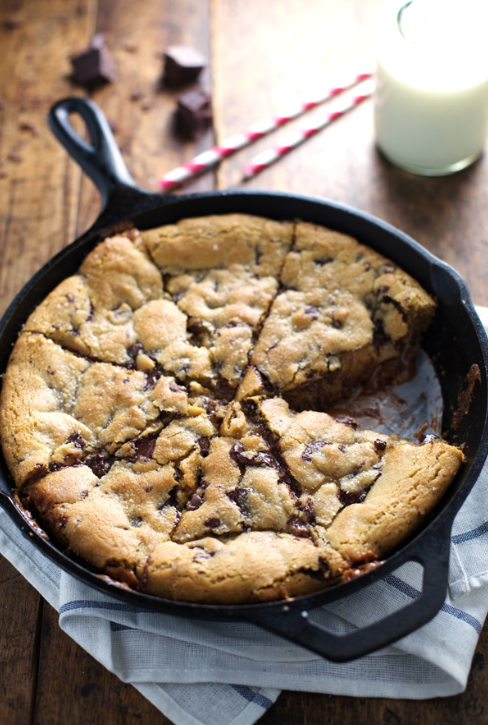 Savory? How about these crispy, bacon-y bites: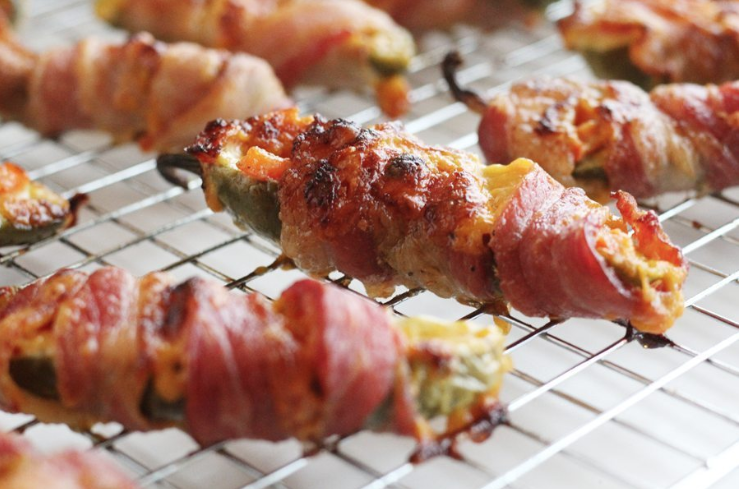 Make extras for yourself obviously, and any hopeless victim who walks in the kitchen while you're working on these masterpieces. And enjoy the hour of crafting delicious food and sharing it with a friend in need—it will leave two people more satisfied and connected. Porn would leave both in isolation.

Pick a challenge—you won't be sorry
We challenge you to pick one of these well-spent hours next time the easy thing to do on a boring day would be to get online.
Related: How Taking The #NoPornovember Challenge Can Improve Your Life And Relationships
Also, we won't tell if you do all five challenges. We simply believe you deserve better than porn, and your hours are worth spending with meaning and purpose that lasts.
Let us know how it goes by sending us a message on Facebook—we always love to hear success stories!
Need help?
For those reading this who feel they are struggling with pornography, you are not alone. Check out Fortify, a science-based recovery platform dedicated to helping you find lasting freedom from pornography. Fortify now offers a free experience for both teens and adults. Connect with others, learn about your unwanted porn habit, and track your recovery journey. There is hope—sign up today.
Fight the New Drug may receive financial support from purchases made using affiliate links.