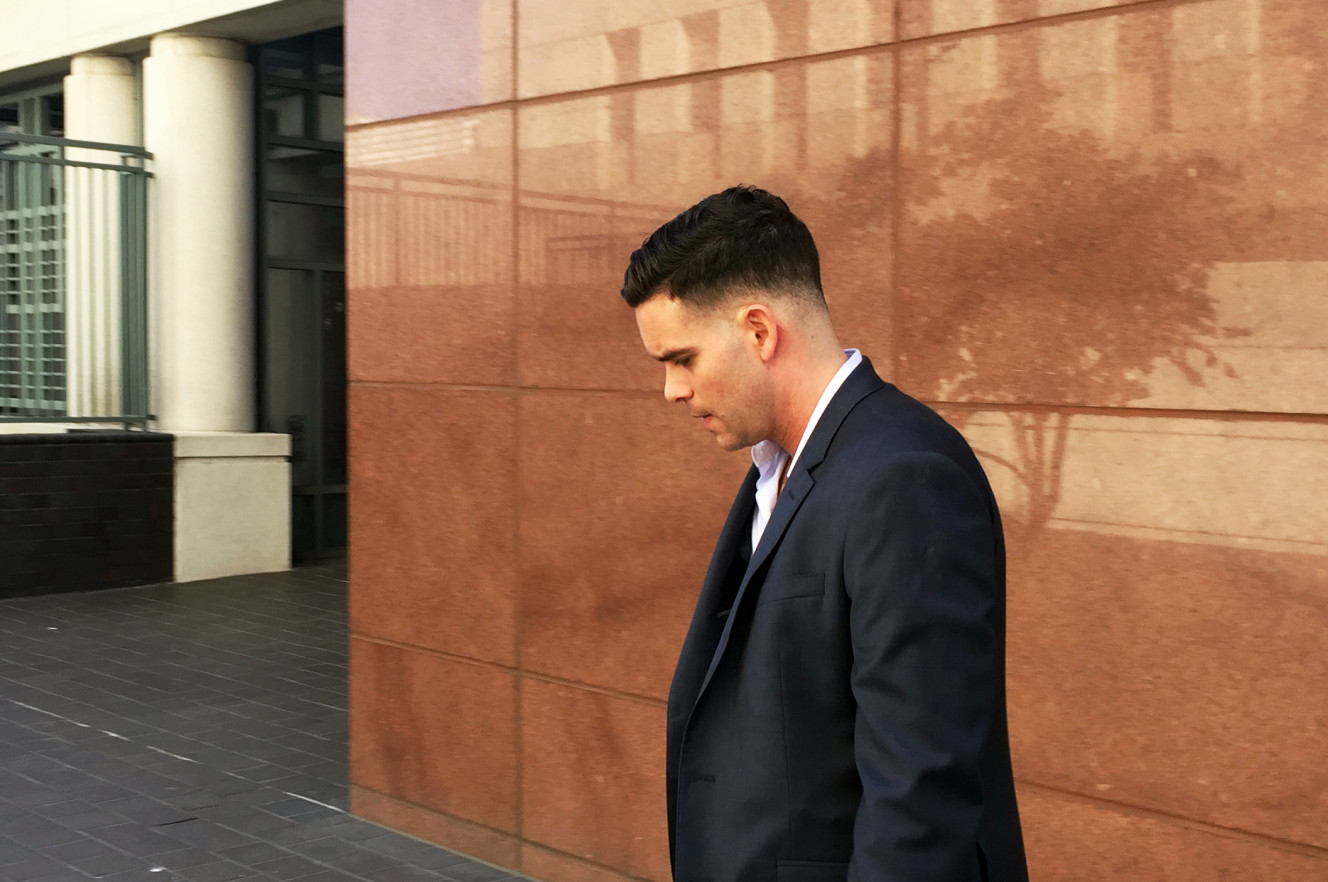 Cover image: Associated Press
Former 'Glee' star Mark Salling accepted a plea bargain in his child pornography case today. He will serve four to seven years in prison, register as a sex offender upon release, and pay $50,000 in restitution to each victim.
Salling was accused of two counts of child pornography involving a prepubescent minor after investigators found over 50,000 images of child pornography on his personal computer and a flash drive, according to TMZ.com.
The LA Times reported that Salling showed his massive collection of child porn to a woman he was sexually involved with, and she reported him to the police.
Salling was best known for playing Noah "Puck" Puckerman on the television show 'Glee'. He was dropped from the mini series 'Gods and Secrets' after he was indicted for child pornography in May 2016.
Why This Matters
While this case has received widespread media coverage because of Salling's notoriety, less-publicized child porn cases fill courtrooms around the world every day.
Federal agencies continue to find and prosecute child porn producers and consumers, including one of the FBI's own employees. Unfortunately, many of the people that participate in the $3 billion child porn industry are never prosecuted because of IP-blocking software similar to the type Salling was using on his personal computer.
The child porn industry continues to grow at an alarming rate, no thanks to organizations that publicize how to hide consumption. In 2008, the Internet Watch Foundation found 1,536 individual child abuse domains. Every week there are over 20,000 images of child pornography posted on the web (National Society for the Prevention of Cruelty to Children, 2003). Furthermore, U.S Customs Services estimates that illegal child pornography is offered by approximately 100,000 websites.
Courageous people like the woman who reported Salling make a huge difference in the world of child porn. While it can be shocking to discover a friend or loved one's involvement in child pornography, it's important to alert the authorities when you discover illegal behavior. There also many certified counselors and resources around the world that are trained to help people with deviant sexual preferences (like child porn) that you can refer them to.
To report an incident involving the possession, distribution, receipt, or production of child pornography, file a report on the National Center for Missing & Exploited Children (NCMEC)'s website at www.cybertipline.com , or call 1-800-843-5678.

What YOU Can Do
This is a huge problem in our society and we can't let it slip into the background. SHARE this article to take a stand and raise awareness on this global issue.
Start conversations by wearing our Stop the Demand tee which highlights the link between porn and human trafficking. By taking a stand, we can make a difference. Click below to shop: