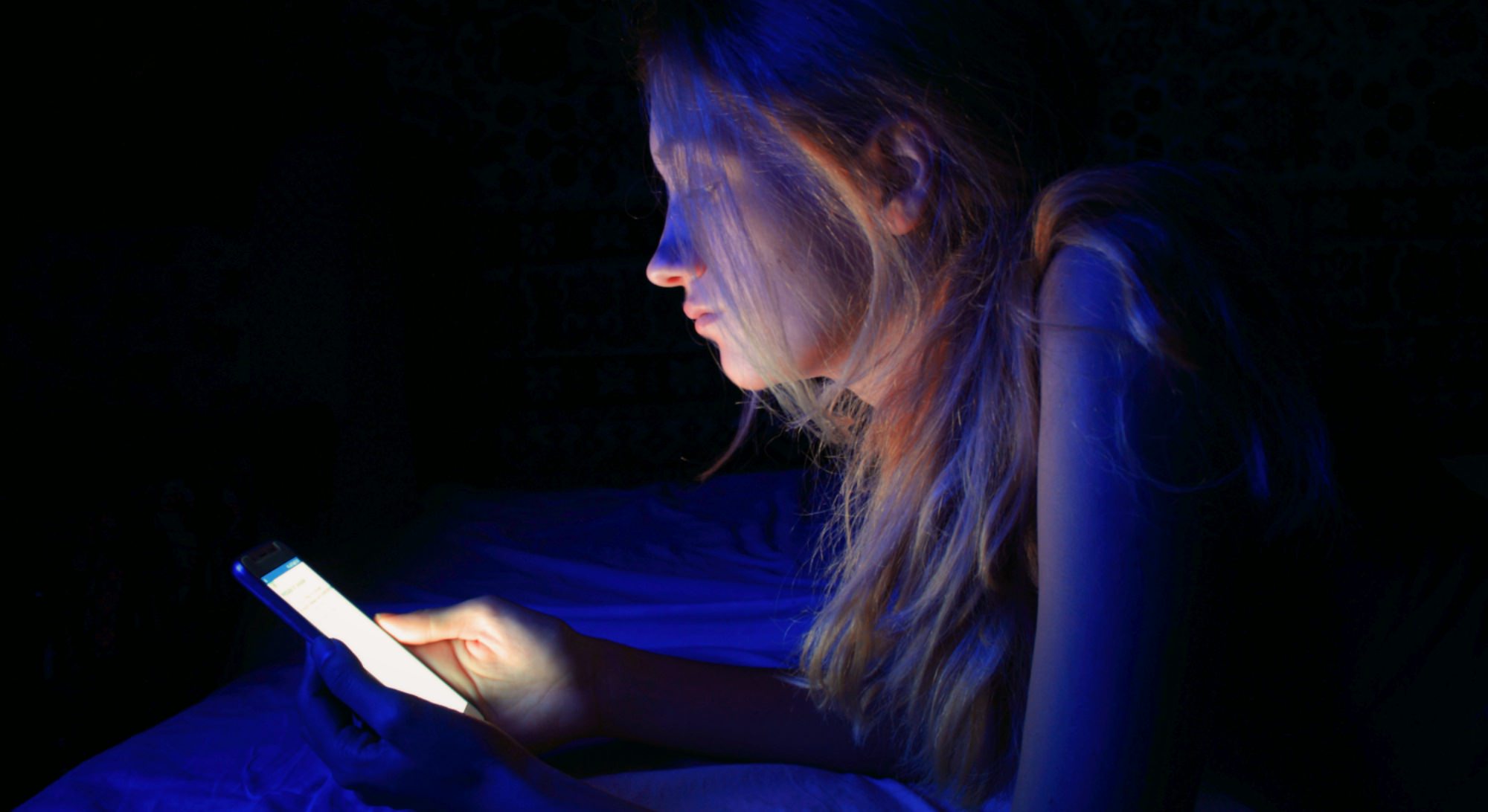 Parts of this piece were originally written by a Fighter mom who wishes to remain anonymous. It has been edited and reposted with permission.
As parents of a teenage son, my husband and I have been dedicated to teaching him the harms of pornography. After all, pornography is only a male problem, right? Think again.
We, also, have two teenage daughters. We made sure to include them in our conversations on the harms of porn, but didn't feel the need to drive the point home for them further. We were under the impression that girls were not targeted same as boys, and so, they did not have the same issue with viewing pornography—at least not our girls. We had placed filters in our home, added security to our computers and had consistent conversations with our children on the subject. We believed our prevention efforts had been good enough!
Related: For Parents: How To Talk With Your Kids About Porn
Later on, one of these conversations led to a deeper talk with my oldest daughter in which she told me that not only had she been able to access porn in our home, she had been accessing for many years. It took a few moments for the reality to catch up with the words. As the wave of shock washed over me, anger took over. Was I a bad mom? How did my daughter get hooked to something so demeaning towards women, on my watch? From that point on, I wanted nothing more than to help my daughter who was admittedly hooked on porn.
What makes me the most angry is that I know with certainty the porn producers who have created content that has harmed countless teens and kids, like my daughter, have no remorse for the damage they have done.
I had to step back and reevaluate the situation. My first step was the most important, I needed to arm myself with an education on the realities of porn today, if I was going help my daughter win this battle.
The Facts And Stats
Here are just a few stats on the state of porn from the last year, according to one of the most popular hardcore porn websites today, Pornhub:
-In 2016 alone, Pornhub got 23 BILLION visits. That's 729 people a second, or 64 million a day—the amount of people that live in the entire United Kingdom.
-Enough porn was watched in 2016 on this one website that all the data would fill 194,000,000 USB sticks. If you put the USB sticks end to end, they'd go all the way around the moon.
-Last year alone, 91,980,225,000 videos were watched on Pornhub. That's 12.5 videos for every person on the planet.
-Also, 4,599,000,000 hours of porn were watched on the site in just one year. That's equal to 5,246 centuries.
-The most popular search term in the whole site was "step mom" for the second year in a row. That's right, incest-themed porn.
The point of these stats is not to scare you, but to help you understand just how big of a problem porn is, and how widespread and normalized it is. The numbers don't lie, and neither does the research.
You Are Not Alone
If you're struggling with porn and don't know what to do, talk to your parents or other trusted adults about what you're going through. You might be surprised at the support you'll receive!
The fact is, everyone has a story about their experience with porn, whether it's from direct contact with it or not. And for parents and teens alike, it's better for us to all connect over our common experiences than judge from what we don't understand. Right? Right.
So the question stands, what do you do to make sure you and your family are prepared for what porn might throw your way? Here are some tips and tricks that might help!
1. Love your people. Separate a porn struggle from the person. After all, their struggle does not define them, and they still need to know that they're loved and you're rooting for them. Hope and encouragement, not shame and judgment, are life savers!
2. Lay some ground rules. Talk as a family and communicate. Never be afraid to cover all the bases in an open, honest, judgment-free, safe environment. One thing that can help is Fight the New Drug's FREE Family Media Standard PDF that opens the conversation on all the social media platforms that might have porn access, and how much accessibility should be allowed for each.
3. Keep talking about it. Communication is key, as are education and awareness. As a family, talk about porn. Discuss your thoughts and feelings about it, and make the environment safe for a teen to possibly open up in. Let it be okay for questions to be asked. It's an ongoing conversation and an ongoing process.
4. Offer help when needed. It is a statistical probability that everyone will see porn at some point in their life, especially now in our digital world. It may be on accident, at a friend's house, at school, on social media, or anywhere else online, but it'll probably happen. Don't panic. Ideally, keep talking as a family, keep communicating, and try to keep it shame-free. Never forget that the Fortify Program is free for youth and an inexpensive fee for adults, and it can provide hope for anyone who wants to take a step in the right direction.
Porn is never easy to chat about with people you love, but it can become easier over time and when love is the foundation and the motivation.
__________________________
A Note From FTND: Get The Conversation Started
We believe it's important for parents to talk with their kids about what porn is, and keep the conversation open, honest, and loving. Instilling a total fear of porn in a young child may work for a short while, but it's not a long term help to keeping the lines of communication open. If kids feel their parents are open to listening to their struggles or questions, they'll be more likely to approach the subject whenever it comes up instead of hiding their curiosity and searching for it on their own.
But how do these conversations start, and how do they continue? After doing hundreds of presentations around the country, and receiving thousands of emails from teens all around the world, Fight the New Drug has taken that feedback, combined it with research and produced this FREE downloadable booklet, The Guideline: A Parent's Guide to Addressing Pornography with Children.
But downloading The Guideline is just the beginning. With constantly evolving technology, starting conversations about the harms of porn and the joys of real love and healthy sexuality is so important. Porn isn't going away any time soon, so it's up to us to raise awareness on its harms and get educated on the issue.
Nothing can completely erase its existence in our technological world, but with an open dialogue motivated by love and a scientifically-backed perspective, parents of the Playboy generation can help their kids of the PornTube generation navigate the online minefield they walk through daily.
 
What YOU Can Do
We fight for strengthened relationships. SHARE this post as a reminder that porn isn't just a guy issue, it's a societal issue.
Support the movement, grab a tee! Click here to check out our online store: