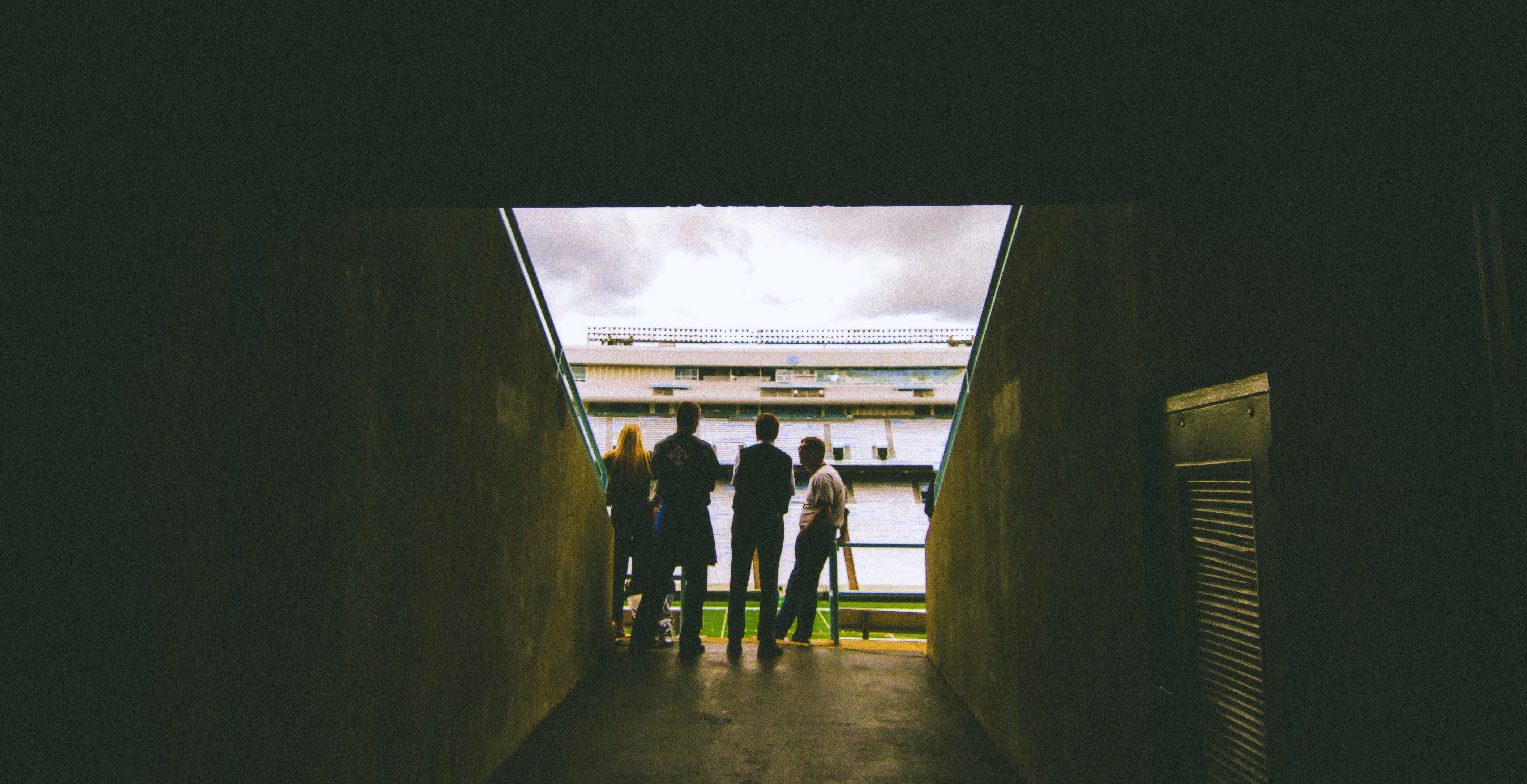 It's no secret that large events that bring thousands of people together from all over, like the Super Bowl, have long been a hub for trafficking and sexual exploitation.
Hundreds of arrests and countless sting operations over the years taking down the traffickers and sex-buyers who take advantage of professional football's biggest weekend. For Super Bowl LIII this weekend in Atlanta, Georgia, the trafficking situation is—unfortunately—no different.
Reports say that in this big southern city the illegal sex trade is worth about $300m a year. The FBI has also named it as one of the worst places in the US for child sex trafficking, one of the reasons why there was a big awareness campaign earlier in January involving 72 school buses to demonstrate the size of the problem.
But the city is finding ways to fight back and be proactive against this exploitation.
Sex trafficking-related arrests have already been made
According to more local reports, authorities say 33 people have already been arrested in Atlanta on sex trafficking charges relating to the game, and four victims have already been rescued.
Not only that, but Douglasville police say 16 people were arrested last week as part of an undercover operation whose timing was related to the Super Bowl. Atlanta police Chief Erika Shields says planning for Super Bowl security began over two years ago. Dozens of local, state and federal agencies are assisting with security. Cool, right?
But the police aren't the only ones looking out for sex trafficking-related activity.
SOAP Project
Volunteers have already been working throughout the weeks before the game, fanning out across the metro-area visiting hotels, motels, restaurants, and hospitals to combat sex trafficking. They distributed informational packets containing fliers of missing Atlanta girls, information about human trafficking, and bags of soap at each stop.
"We are here to save our adolescents from prostitution and we know with the Super Bowl coming, many of these children will be coming through your hotel," one volunteer told a hotel clerk. It's called the SOAP project or Save Our Adolescents from Prostitution.
Theresa Flores, a survivor of child sex trafficking and the founder of Traffick Free partnered with local organizations to bring the SOAP Project Initiative to Atlanta for the Super Bowl.
"It is our job as citizens to number one keep Atlanta safe and then also to protect those women who are being brought in," Flores said in an interview with Fox 5 Atlanta. "We know any time an event comes to town—and it doesn't have to be the Super Bowl, it can be the Final Four it can be a NASCAR race—any time an event comes to town the numbers for the demand for women quadruples."
This is why we exist to stop the demand for sexual exploitation and raise awareness on its connection to pornography.
The connection between porn and sex trafficking
It may surprise you to learn that one of the biggest humanitarian crises the world is dealing with today is sex trafficking. And when sex trafficking and porn are placed side by side, the common thought is that they are miles apart. However, all it takes is a look at the research and survivor stories to give us a much different conclusion.
Related: Think That Porn Performer You're Live-Chatting With Is Real? You Might Be Getting Catfished
Part of our campaign to raise awareness on the harmful effects of porn includes shining a bright spotlight on porn's relationship with human trafficking. But how could this be true? Because, thanks to an increasing number of studies on the connection, we see:
Porn, oftentimes, is recorded evidence of sex trafficking.
Porn directly fuels the demand for exploitation and sex trafficking.
For an average porn consumer, there is no way to know where their pornography came from and if the actors are performing willingly. Click here to learn more about how porn and sex trafficking are intimately linked.
Related: How Teen Girls Get Tricked Into Doing Porn
No matter how good or "fun" something in the adult entertainment world looks, they may not be there by choice, as we learned in Suzie's story. So by clicking pornography, consumers are supporting the demand for an industry that is deeply connected with sex trafficking. The two go hand in hand, and contribute to serious crimes against humans and society.