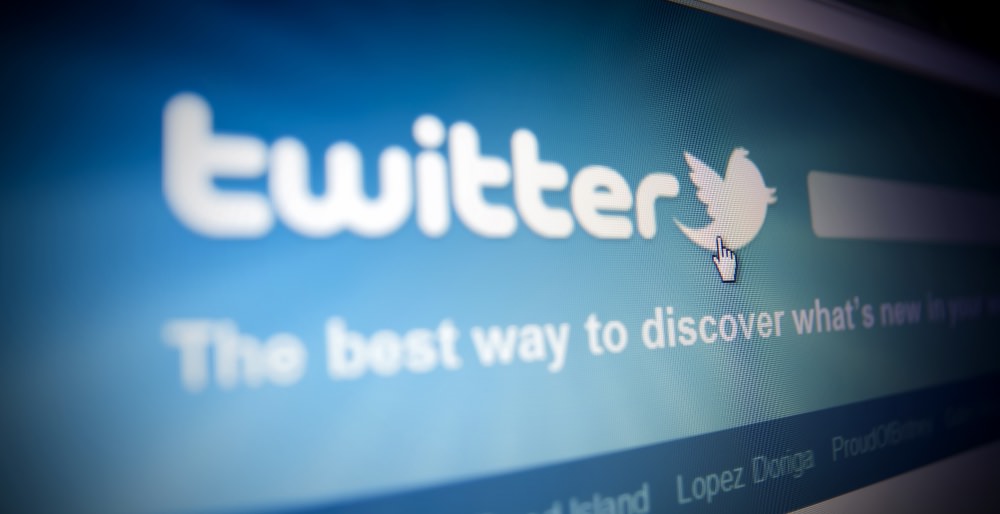 While some social media sites have policies to keep porn from dominating their platforms, Twitter isn't that way—and it has no plans to change.
There was an outcry from the porn industry when Tumblr banned adult content from its platform at the end of 2018. The blogging site was known as a community space for all subcultures online, but in the following two months, traffic to the site fell 29% or about 150 million users.
Where did they go? Probably not Facebook or Instagram, who are both known for removing nudity, although there are still plenty of porn performers on Instagram living that influencer lifestyle. Instead, porn production studios and performers flocked to Twitter.
Related: Exposing Twitter's Massive Porn Problem
Twitter has already had a long history of porn on the platform, but changes in the last year to the site's rules and policies on sensitive material made the porn industry a bit uneasy. Some restrictions have tightened, but comparatively, Twitter is still the social media platform most accepting of porn.
But why is this important? Are there really that many porn sites flocking to the platform to market their content? Short answer: there are more than just a few porn producers who capitalize off of Twitter's lax rules.
The porn world wants to stay on major social media platforms because that's where large audiences congregate. Performers use social media for more than advertising their XXX work—they stay in touch with fans and share updates or short clips of upcoming films. While porn has traditionally been a fringe genre consumers had to go looking for, social media sites make it more mainstream. Now, porn content looks for you.

Updates to Twitter in late 2019
The bottom line is it's in Twitter's best interest to have as many users on its platform as possible—even if those users violate guidelines or share illicit content. That's why they won't ban porn, especially after seeing the exodus from Tumblr.
But recently, changes to Twitter's policy show they are responding to pressures to prevent violent content such as revenge porn and sexual violence. According to their statement, Twitter tries to balance between allowing people to share media and helping people avoid certain media they don't want to see.
To achieve that balance, Twitter no longer allows porn to be posted in a profile picture, header image, or live feed. It can be shared within tweets, but the sharer needs to mark their account as sensitive, prompting a warning message to other users who must acknowledge if they want to see that content. Accounts dedicated solely to posting sensitive media may be suspended.
Related: How Facebook And Twitter Are Fighting Against Sexual Exploitation
It's that final change about account suspension that the porn community fears, but a Twitter spokesperson responded to those concerns saying, "Accounts that simply post adult content either to express their sexuality or their interests will not be suspended."
Some outlets initially reported the changes as an outright ban of porn on Twitter, but that is incorrect. Twitter isn't banning porn any time soon, as long as it can be deemed consensual. Unfortunately, we know that is extremely hard to prove, but from Twitter's point of view, they are more concerned with revenge porn than the latest porn studio released.

A ban on porn
Maybe you're wondering if we agree with Twitter's policy update. If porn is so bad, negatively impacting a person's brain, changing sexual tastes to be more aggressive, harming relationships, negatively affecting mental health, and more, wouldn't it be better to ban it?
We are passionate about sparking new conversations and changing porn culture, but the short answer is no. Even though we are an anti-porn organization, we are not trying to ban porn. Here's why.
From day one, our mission has been to decrease the demand for porn through education and awareness using science, facts, and personal accounts.
Instead of discussing the issue from a moral perspective or taking a legislative stance, we focus on informing people about the many harms of porn so they can make educated decisions for themselves. At the very least, we want people to consider before consuming.
Related: We're An Anti-Porn Organization, But We Don't Want To Ban Porn—Here's Why
We've reported on and watched from afar as some countries have tried various forms of a porn ban. Nepal blocked 24,000 websites in an attempt to combat a shocking rise in reported rape cases. In 2016, Russia banned access to popular porn sites, and India has made several unsuccessful attempts to do the same. The UK passed legislation to require age verification before accessing a porn site, although the date to bring this into effect has been postponed again and again. Finally, Middle Eastern countries are known for criminalizing pornography and yet are among the top consumers.
It should be noted that we do support efforts to protect children from accessing porn sites as well as curbing the production and proliferation of child abuse imagery as well as efforts to stop human trafficking.
But instead of making censorship of adult porn our ultimate goal, we choose instead to focus on love. By championing real love paired with education and awareness, we can create change from person-to-person that lasts longer than laws' effectiveness would in our ever-changing digital world.