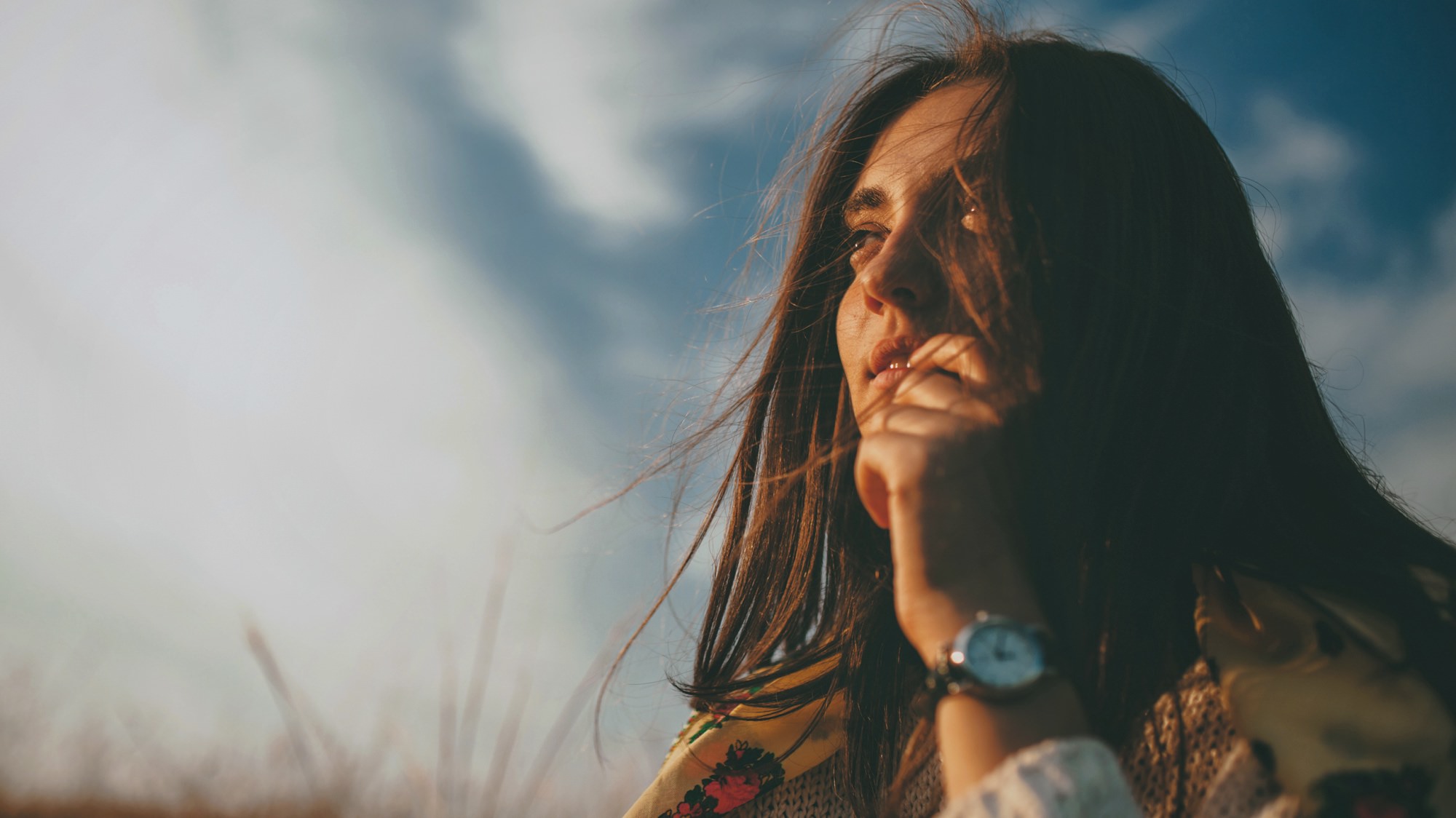 ---
I was about 7 years old the first time I was exposed to porn, right before I was sexually abused. However, the sexual abuse is another story.
I became hooked to porn before I even understood what I was watching. By the time I was 9 years old, I was completely compulsively watching porn. Again, I still didn't comprehend exactly what I was watching, but I couldn't stop.
Related: Here's The Shocking Percentage Of 12-Year-Olds Who Admit They Struggle With Porn
After watching porn, I would feel disgusted with myself and promise myself I wouldn't watch it again, but that was a promise I continuously broke. My early years of watching porn started with the soft side of porn, but it's true what they say—porn is a slippery slope. When I was about 15, porn wasn't enough anymore and I began seeking out anyone to video chat or send pictures or videos.
Porn was a factor leading to my low self-esteem. I felt so dirty, and the dirtier I felt, the more I hid my feelings into porn. It became a vicious cycle affecting my life until I was 17. I realized how disgusting and revolting porn really was, and finally found the willpower to always fight against that urge.
In my experience, a porn addict is much like a drug addict in which you will always struggle with choosing no. I have been porn-free for about two years, and yet the side effects from constantly watching porn still affect me daily. For one thing, my brain has been rewired so much, everything in the world is sexualized. I am acutely aware of physical space and read into body language too much.
Related: The Brain's Delete Button: How You Can Erase Years Of Watching Porn
Porn has greatly affected my life, and it makes me sick. The reason I want to share my story is that porn has recently arisen in my life when I found out my boyfriend watches porn. And of course when I called him out on it he had the typical responses of "everyone watches it, it's not a big deal." But it is a big deal. I have rode that roller coaster and I'm not getting back on it.
My boyfriend also said that the only reason I am against porn is because of being sexually abused—so this is my coming out story. I am against porn because I know what porn does to a person. I hated who I was and what I did for fleeting, revolting pleasure.
Related: I Watched Rape Porn To Cope With Being Sexually Abused
I am against porn because it is a toxic habit that took me years to break, and yet I still suffer from the repercussions.
I am against porn because it turns real people into just sexual objects.
I am against porn because it is a socially acceptable compulsion that is a growing problem, and yet is always defended with, "Everyone watches it, so it's not a big deal."
Whether you think you're hooked to porn or not, it affects you more than you may realize. And to anyone who is currently struggling with porn, you have the power to stop, no matter how many times you slip up, or however long it takes you, you can stop and you will be glad when you do.
So from one Fighter to another, stay strong and keep fighting.
–T.
Object to Objectification
Whether you believe it or not, like this Fighter explained, porn's effects don't stop once the browser window is closed.
Let's break down the basics. As human beings, we interact with different people daily, in a number of ways. One of the dangers of porn is that it can distort the way a consumer sees people, causing him or her to see friends, family members, coworkers, or strangers on the street only as a sum of body parts, discarding their humanity. [1] Essentially, porn tells consumers that people are objects with the sole purpose of providing sexual satisfaction, and that's unhealthy for relationships, romantic or otherwise. [2]
Related: The Problem With Saying "If You Don't Like Porn, Don't Watch It"
Not long ago, Princeton psychologists performed a study showing a group of men pictures of men and women, some barely clothed and some not. The psychologists monitored their medial prefrontal cortex (mPFC), which is involved in recognizing human faces and distinguishing one person from another. For the most part, the mPFC was activated with each picture. However, when the subjects of the study were shown the pictures of scantily clothed people, it was not activated. [3] Basically, the automatic reaction in their brains suggested that they didn't perceive the sexualized people as fully human. Just as a body, a sum of parts.
Obviously, porn is not the best representation of how real men and women look or how real sex and intimacy work in a real-life relationship. And yet, whether they realize it or not, porn consumers are affected by the portrayals they see in porn even after the browser window is closed. [4]
This is why we fight for love, and this is why we believe deciding to live porn-free is an important step in living a healthy life.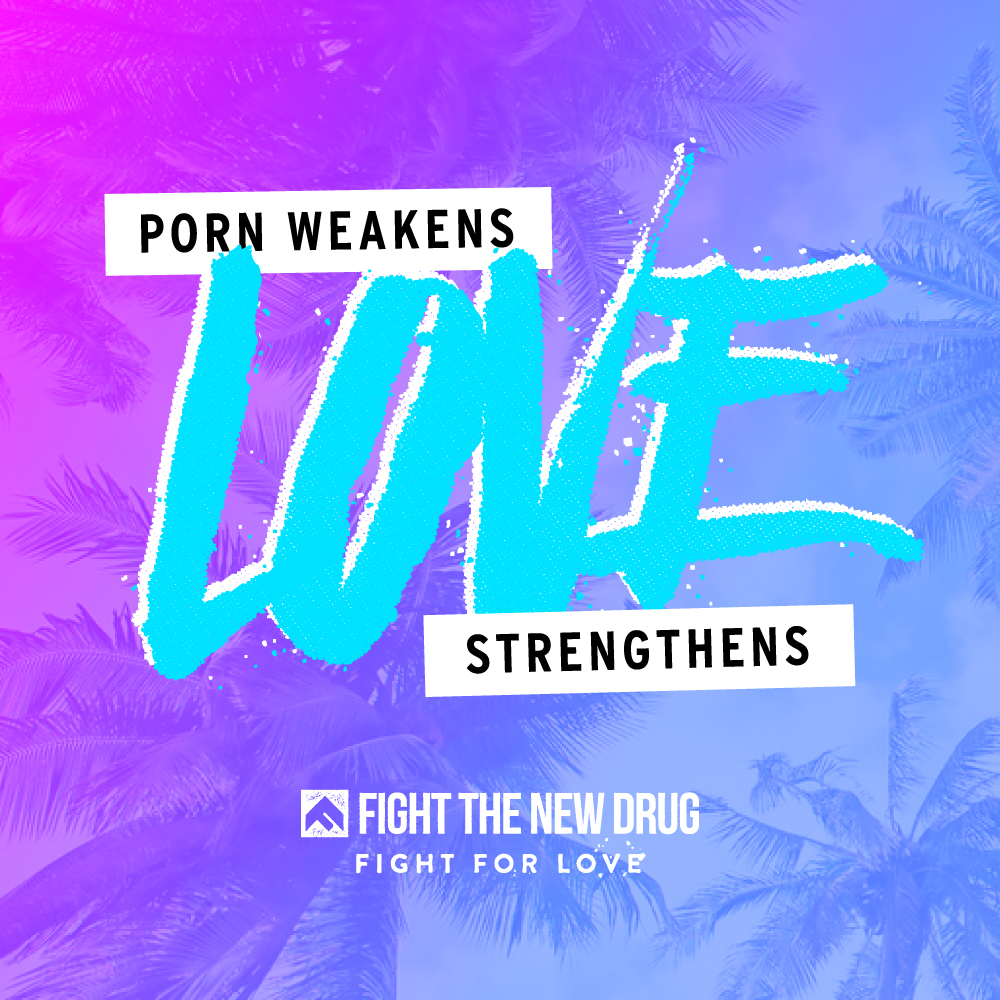 What YOU Can Do
If you agree that porn kills love, SHARE this article. Spread the word on the harmful effects of porn and add your voice to the conversation.
Need help?
For those reading this who feel they are struggling with an obsession or addiction to pornography, you are not alone. Check out our friends at Fortify, a recovery program that will allow you take a step toward freedom. Anyone 20 years and younger can apply for a free scholarship to the program, and it is an inexpensive fee for anyone 21 and older. There is hope—sign up today and start getting the help you need at your own pace.
Spark Conversations
This movement is all about changing the conversation about pornography. When you rep a tee, you can spark meaningful conversation on porn's harms and inspire lasting change in individuals' lives, and our world. Are you in? Check out all our styles in our online store, or click below to shop: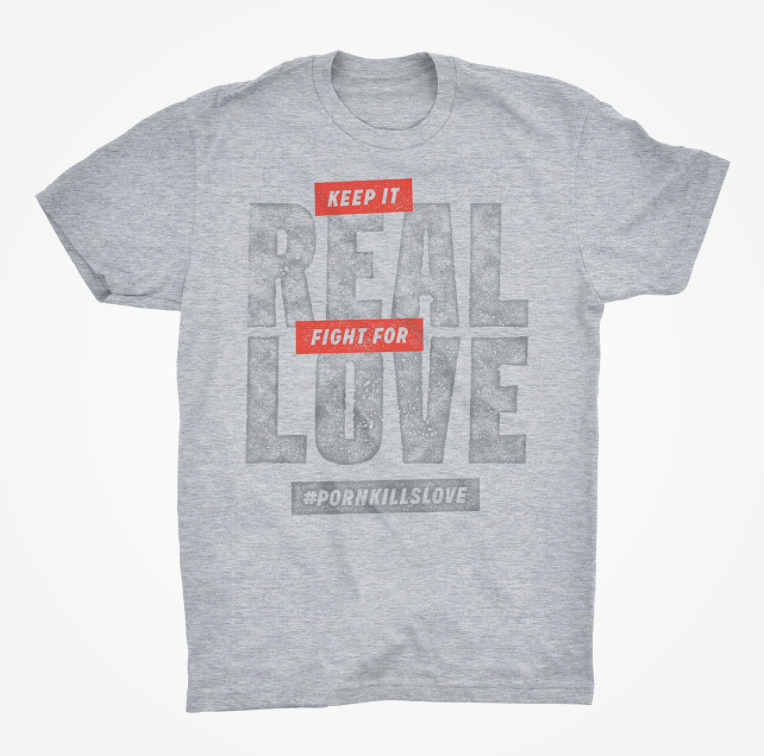 [1] Park, B. Y., Et Al. (2016). Is Internet Pornography Causing Sexual Dysfunctions? A Review With Clinical Reports. Behavioral Sciences, 6, 17. Doi:10.3390/Bs6030017; Bostwick, J. M., & Bucci, J. E. (2008). Internet Sex Addiction Treated With Naltrexone. Mayo Clinic Proceedings, 83(2), 226–230. Doi:10.4065/83.2.226; Kalman, T. P. (2008). Kalman, T.P. (2008). Clinical Encounters With Internet Pornography. Journal Of The American Academy Of Psychoanalysis And Dynamic Psychiatry, 36(4) 593-618. Doi:10.1521/Jaap.2008.36.4.593; Doidge, N. (2007). The Brain That Changes Itself. New York: Penguin Books. (110).
[2] Rudman, L. A., & Borgida, E. (1995). The Afterglow Of Construct Accessibility: The Behavioral Consequences Of Priming Men To View Women As Sexual Objects. Journal Of Experimental Social Psychology, 31, 493–517; Loughnan, S., Haslam, N., Murnane, T., Vaes, J., Reynolds, C., & Suitner, C. (2010). Objectification Leads To Depersonalization: The Denial Of Mind And Moral Concern To Objectified Others. European Journal Of Social Psychology, 40, 709–717.
[3] Cikara, M., Eberhardt, J.L. & Fiske, S.T. (In Press). From Agents To Objects: Sexist Attitudes And Neural Responses To Sexualized Targets. Journal Of Cognitive Neuroscience.
[4] Morgan, E. M. (2011). Associations Between Young Adults' Use Of Sexually Explicit Materials And Their Sexual Preferences, Behaviors, And Satisfaction. Journal Of Sex Research, 48,(6), 520-530. 8(6):520-30. Doi:10.1080/00224499.2010.543960