This year was the biggest, most globally-reaching #NoPornovember in Fight the New Drug history and all of our Fighters around the world made it possible!
Each year, the #NoPornovember campaign serves as a reminder that this movement is alive, growing, and making a real impact. This campaign has a much larger purpose than debuting brand new Fighter gear—the purpose of #NoPornovember is to spread the facts on the harms of pornography and be a bold voice for change online.
We want to help our Fighters change the conversation surrounding pornography by providing them with ammunition to spark a discussion, and this month accomplished that in very real ways.
Let's look back at all the amazing things that happened this month and look ahead to what's next.

#NoPornovember challenge
Countless Fighters took part in the #NoPornovember challenge and our events throughout the month to learn more about the movement and change perceptions about porn.
To anyone who wants to take part in the challenge to give up porn for 30 days, you still can! Have you ever thought about giving up porn for good? If you missed #NoPornovember, or if you did it and want another challenge, try it this month for 30 (more) days to see what can happen.
Related: 5 Tips To Help You Stay Strong While You Quit Porn
Feeling like you need some support to accomplish it? Our affiliates at Fortify can help! Fortify is an online recovery platform dedicated to helping individuals find lasting freedom from pornography. Learn, connect, and track your recovery journey. Plus, it's now free to use! Try it out, what do you have to lose?

Brain, Heart, World screening day
As the world has spent more time online in daily life, there has also been an increase in pornography consumption across the globe.​ Campaigns like #NoPornovember give us the opportunity to band together as Fighters to educate ourselves and others on the harms of pornography.
Given the ever-growing body of research, it can no longer be denied that repeated porn exposure has a tangible effect on consumers, and is connected to declining relationship satisfaction as well as various forms of exploitation.
Related: If You're Waiting To Quit Porn Once You're In A Relationship, Read This
This isn't a moral argument, it's simply something to consider given the facts. Our three-part docuseries, Brain, Heart, World, exists to provide people with the opportunity to make an educated decision regarding pornography by highlighting its documented neurological, relational, and societal harmful effects.

Even though we could not all physically be together in all places, we still banded together as Fighters to educate ourselves and others on the harms of pornography. This is why we hosted our annual Brain, Heart, World virtual screening day on November 13th!
If you missed it, you can still watch our three-part documentary on the harmful effects of porn for free by visiting BrainHeartWorld.org. Happy viewing!
Limited edition Fighter gear launched
Each #NoPornovember we release new Fighter gear to commemorate our activism and encourage our supporters to spark conversations about real love wherever they go.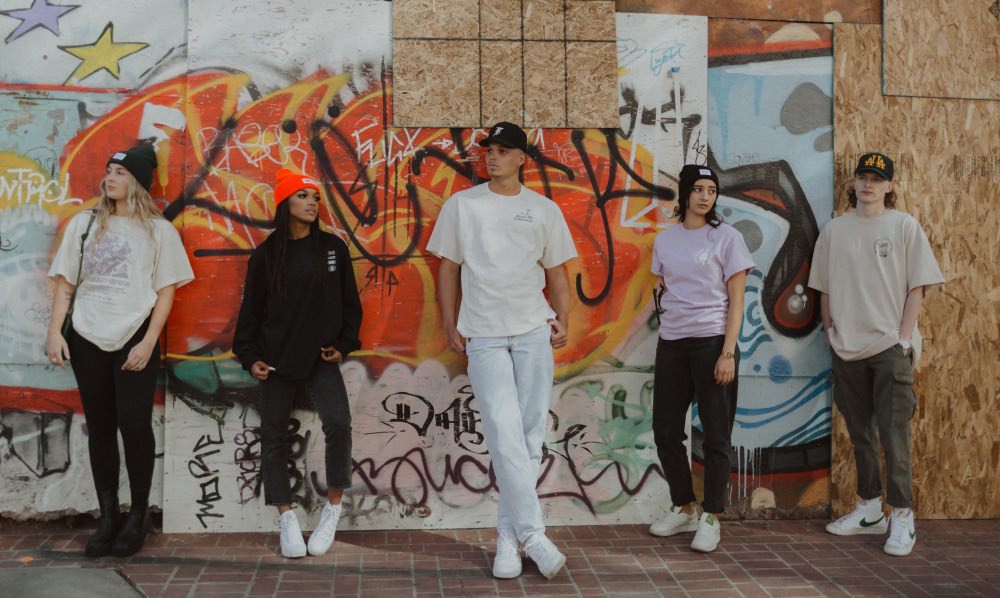 Looking back to some past limited edition #NoPornovember Fighter gear, in 2015, we released a teal "Porn Kills Love" colorway. In 2016, we launched a charcoal and metallic gold design that sold out in one day, and then brought it back for good in 2017. In 2017, we introduced our first ever 80's/90's inspired PKL design. In 2018, for the 5th anniversary of our "Porn Kills Love" classic red tee, we released a special edition blackout tee.
In 2021, we released not one but five exclusive limited PKL tees that have been in our Fighter Club Secret Store! Check them out:
View this post on Instagram
There are limited quantities of some of our seasonal and Secret Store items, since we dropped them on November 1st, they've been selling out!
International #RepTheMovement Day
We celebrated #NoPornovember with a global event called #RepTheMovement Day. We had Fighters on every continent (except Antarctica) show their support for the cause and send in their awesome stories of how the movement is spreading through the simple act of wearing a tee and sparking a conversation.

It's an undeniable fact that this movement is over 6 million strong, and growing by the day. This year was big, and next year will be even bigger.
Looking ahead to what's next
Thank you to all our Fighters for making this the best #NoPornovember yet!
November may be over, but this fight for real love and this fight to raise awareness of the harms of porn has only just begun. Keep sharing this massively important information, and no matter what month it is, always fight for real love.
Related: 6 Simple Ways You Can Donate To Fight The New Drug Today
And as we look ahead, what's next?
Even though we educate all year-round on the harmful effects of porn and highlight the benefits of giving it up, we recognize that some people need a little extra motivation to try giving up porn for themselves. This is why #NoPornovember is such a great opportunity for some people to take a leap and try giving up porn, though we stand by our continual message that everyone can benefit from a life free from porn in all months!
Wondering how you can take your #NoPornovember challenge to the #NoPornEver level?
For those reading this who feel they are struggling with pornography and want to continue your porn-free journey, check out our affiliates at Fortify. They're a science-based recovery platform dedicated to helping you find lasting freedom from pornography. Fortify now offers a free experience for both teens and adults. Connect with others, learn about your unwanted porn habit, and track your recovery journey. There is hope—sign up today. (Fight the New Drug may receive financial support from purchases made using affiliate links!)

We fight because we believe everyone deserves to live their best, healthiest life possible, and that includes being aware and understanding how pornography can take away from real-life experiences and healthy relationships—including the healthy relationship you have with yourself.
Related: Why Porn Can Be Difficult To Quit
In the end, pornography can detract from all the great things life has to offer, and viewers deserve to know the truth: watching isn't worth it.
How you can partner with this movement
Do you believe in what Fight the New Drug is doing? Do you utilize our resources to educate others and raise awareness on the harmful effects of pornography? Do you consider yourself a Fighter? Consider supporting our efforts!
Related: How Far Your Donation Goes With Fight The New Drug
We have the best followers in the world. We know we say it a lot, but only because it's true. Today, we hope you'll choose to partner with us and help us fight for love in 2021 and beyond.
DONATE NOW
Every day, we are amazed by the incredible amount of support we get from Fighters all over the world who take this movement for love and make it their own in inspiring and creative ways. As this movement grows, we are so excited to see more and more Fighters who are stoked to help spread the word on the real harms of pornography in their own communities.
Keep fighting for love in #NoPornovember and beyond.