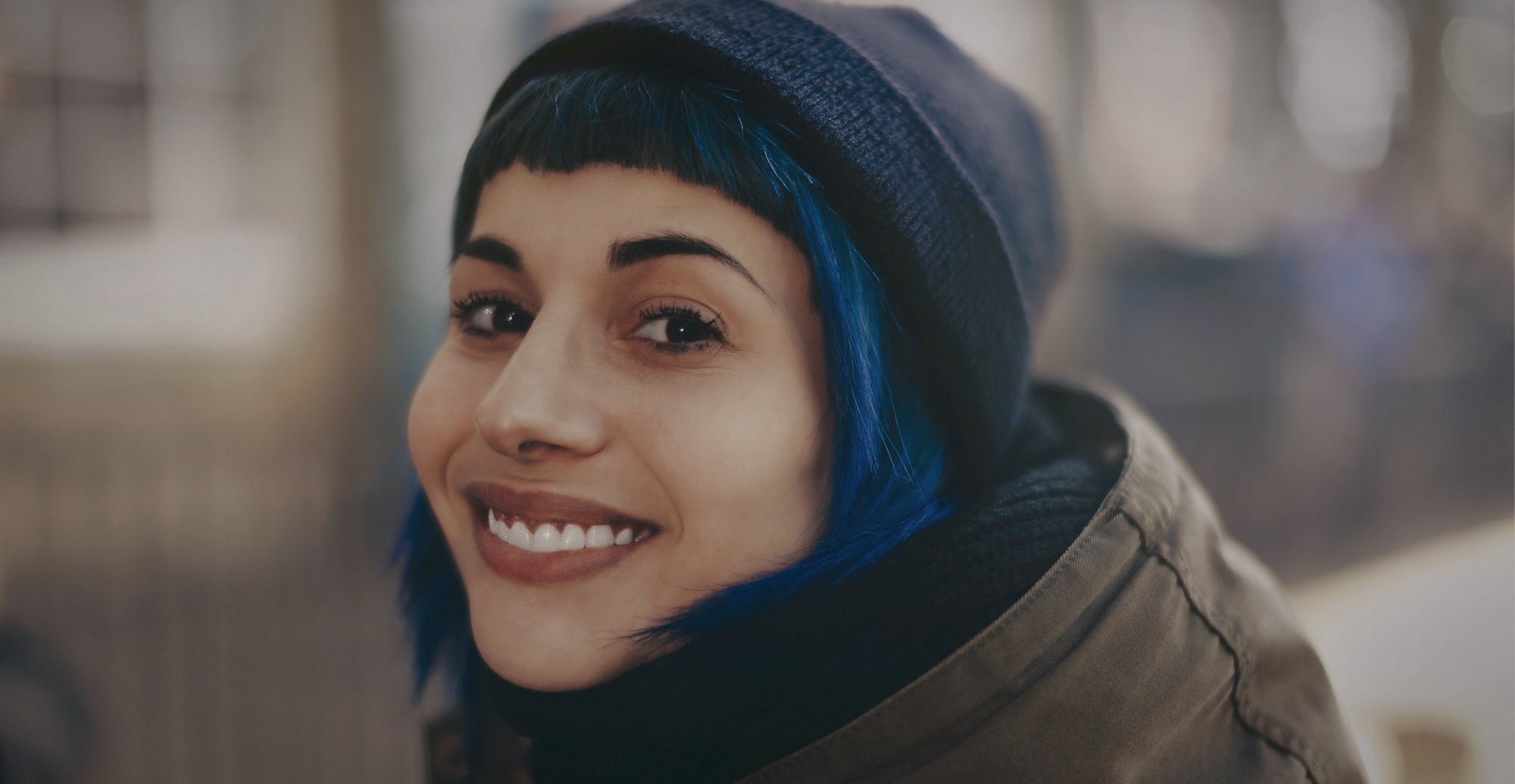 This article was first published on nzgirl.co.nz and is republished here with permission from the author. This post is a part of a series about the author's experience dating a man struggling with a severe addiction, originally published on nzgirl. This post has been edited for length and clarity.
---
The Aftermath of My Break-Up
It has been over a year since I cut porn completely out of my life, and the results have surprised me. I did this due to the vicarious trauma of being in a relationship with a porn addict, and due to my own sobering experience with porn.
When I walk down the street I now see people as people. An overly simple statement, but let me explain. I no longer see bits of bodies which I judge on their level of sexual attractiveness. These used to flash before me, especially directly after watching porn. I see people as human beings without objectifying them, but the main difference is that I have more respect for myself.
Related: The Science Of Betrayal: The Emotional Trauma Of Having A Porn-Addicted Partner
I respect my body more, and I wear what I feel like wearing with confidence, without feeling like I am on display and being judged in the same way. This is more liberating than any porn I have watched.
Porn's Effects Are Life-Changing
You see, the effects of porn are INCREDIBLY insidious. Each session can rewire the viewer's brain in ways which most of us are completely unaware of, but which is very similar to the re-wiring of the brain that occurs with drug and alcohol addiction.
And now I start to hear the echoes of the usual phrases in your minds: "But everyone watches porn," "It's normal to watch porn," "She's become a prude," "She doesn't enjoy sex," etc. I could go on.
Related: The Problem With Saying "If You Don't Like Porn, Don't Watch It"
When you have done as much research into the effects of pornography on the brain and our humanity—yes, peer reviewed research, there is a lot out there and growing—you begin to understand that porn is to real sex what McDonalds is to real food.
Part of the reason I feel so strongly about this topic is because of my passion. Because sex and sexuality are so important to me, and I believe such an important part of who we are and our togetherness in relationships. Relationships, families, and therefore communities, are all affected deeply by pornography, and it's not something we can ignore because human sexuality is an "everyone" issue.
Related: 15 Scientifically Explained Reasons Why Porn Isn't Healthy For Viewers Or Society
Yes "everyone watches porn", but everyone smoked cigarettes in the '60s and people are starting to wake up to the science. It fuels sexual violence in society, increases child on child sexual assault and rape, and leads to "seemingly" normal people getting arrested for child pornography possession. It influences viewers to have beliefs of entitlement and misogyny.
Not to mention that pornography contributes to the largest industries of human trafficking in the world. Society's demand for porn causes this, and an untold amount of mainstream porn is footage of women and girls who have been stolen, drugged and violated on camera for viewing pleasure.
I have had a life of an extreme amount of brutal challenges, but nothing has undone me as a woman as much as being the partner of someone obsessed with porn. Nothing.
Porn Fantasies Affect Real-Life Relationships
So how does pornography affect our relationships, especially given most of us feel we deserve a bit of "spice"?
I did an experiment that I don't recommend to other people who may struggle or could be prone to struggling with porn… I looked at some images of nude male porn stars to see how it impacted on how I viewed my partner directly afterwards. I loved looking at his naked body because it was his—there was a magic there that made me extremely attracted to him. But directly after viewing the pornographic images, I looked at him naked and the magic was gone. He was now a pastier, scrawnier, plainer version of himself. This upset me.
That magic was real, and it came back as I didn't look at any more images, but why would I want to kill that? The authenticity of me looking at and loving my partner's body and feeling his unique magic is the point of our connection. Personally, I want to keep that alive in my relationships.
Related: Why Porn Is Full Of Lies
Porn can desensitize viewers by rewiring our brains to give us a new benchmark of what we find attractive, even if that new benchmark is completely unrealistic. Of how we desire, who we desire and of control. Of having total control over our sexual entitlement that crosses over directly into our interactions with real women, real men and real people.
Here's an example. Recently, I read an horrific real-life account of a guy who was having a porn fantasy so he thought he would act it out in his head but it was too late when he realized that she was real and he had just raped someone.
Related: The Day My Boyfriend Used Me To Turn His Rape Porn Fantasy Into Reality
Considering that frequent viewing of pornography can make romantic partners appear to be less attractive, and that like any addiction can shrink the viewer's frontal lobes (which are our important decision making/future planning/telling us to put the breaks on overindulgence and what is and is not appropriate). How is this healthy for everyone to be doing?
Related: How Porn Can Hurt Your Partner
All of that is up to you to decide. It's your choice, but I hope you don't learn through severe trauma like me.
Watching Is Not Worth It
Porn is a drug that is injected through the eyes and can be the start of many lies. A lot of people have seen this in their partners when their porn viewing has become more than just occasional, but there are other lies, too. The lie that women and men exist to be objectified, both on screen and off. That we are the sum of our skin only, not the 11 systems and our metaphysical presence that govern our being. We are not mono-dimensional, and neither is sex.
A lot of people feel entitled to porn, despite it hurting partners and contributing to aggression. Porn viewers may feel entitled to pick any digital person to have "sex" with, but let's look at ourselves. In an unrealistic world where "perfect" form is most desirable, are we, the viewers, "perfect" forms ourselves? Where does this entitlement come from?
What is cool is authenticity. Looking for all the facets in which a woman or partner shines for you instead of comparing them to the last screen "partner," whether consciously or unconsciously, that's cool. What is cool is keeping the magic alive. It's having a fully functioning frontal lobe to make good rational decisions and to steer ourselves back on track when we overindulge.
What is important is owning our story and our own reality, accepting who we are, and not getting lost in the fantasy of porn that robs us of our vision, our integrity and our self-esteem. Join me in fighting for real love, because it's better than any porn out there.
_________________________
Why This Matters
This woman's experience is all too similar to many who struggle with porn, themselves, as well as many partners of those struggling with porn. Too many in our society don't want to admit it, but research on porn and its effects on the viewer and their relationships show us just how damaging it can be.
It's time we fight for authentic relationships that thrive off of commitment, trust, authenticity, and respect. Porn doesn't add any of that to a relationship, but love does. We fight for love because it's so much healthier than any amount of porn.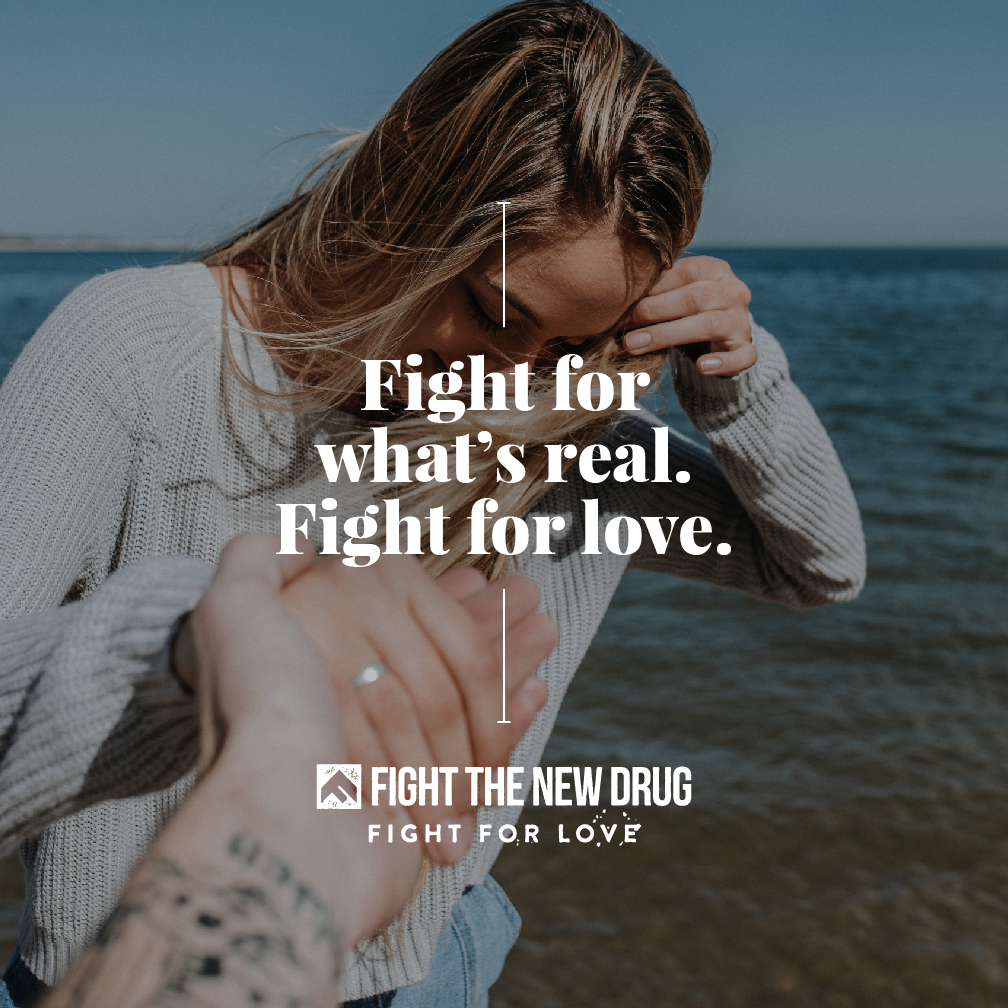 What YOU Can Do
Porn has the potential to cause lasting, damaging harms to individuals and committed relationships. SHARE this article because the world deserves to know the truth about porn and its harmful effects.
Need help?
For those reading this who feel they are struggling with an obsession or addiction to pornography, you are not alone. Check out our friends at Fortify, a recovery program that will allow you take a step toward freedom. Anyone 20 years and younger can apply for a free scholarship to the program, and it is an inexpensive fee for anyone 21 and older. There is hope—sign up today and start getting the help you need at your own pace.
Grab A Tee
This movement is all about changing the conversation about pornography. When you rep a tee, you can spark conversation on porn's harms and inspire lasting change in individuals' lives. Are you in? Check out all our styles in our online store, or click below to shop: