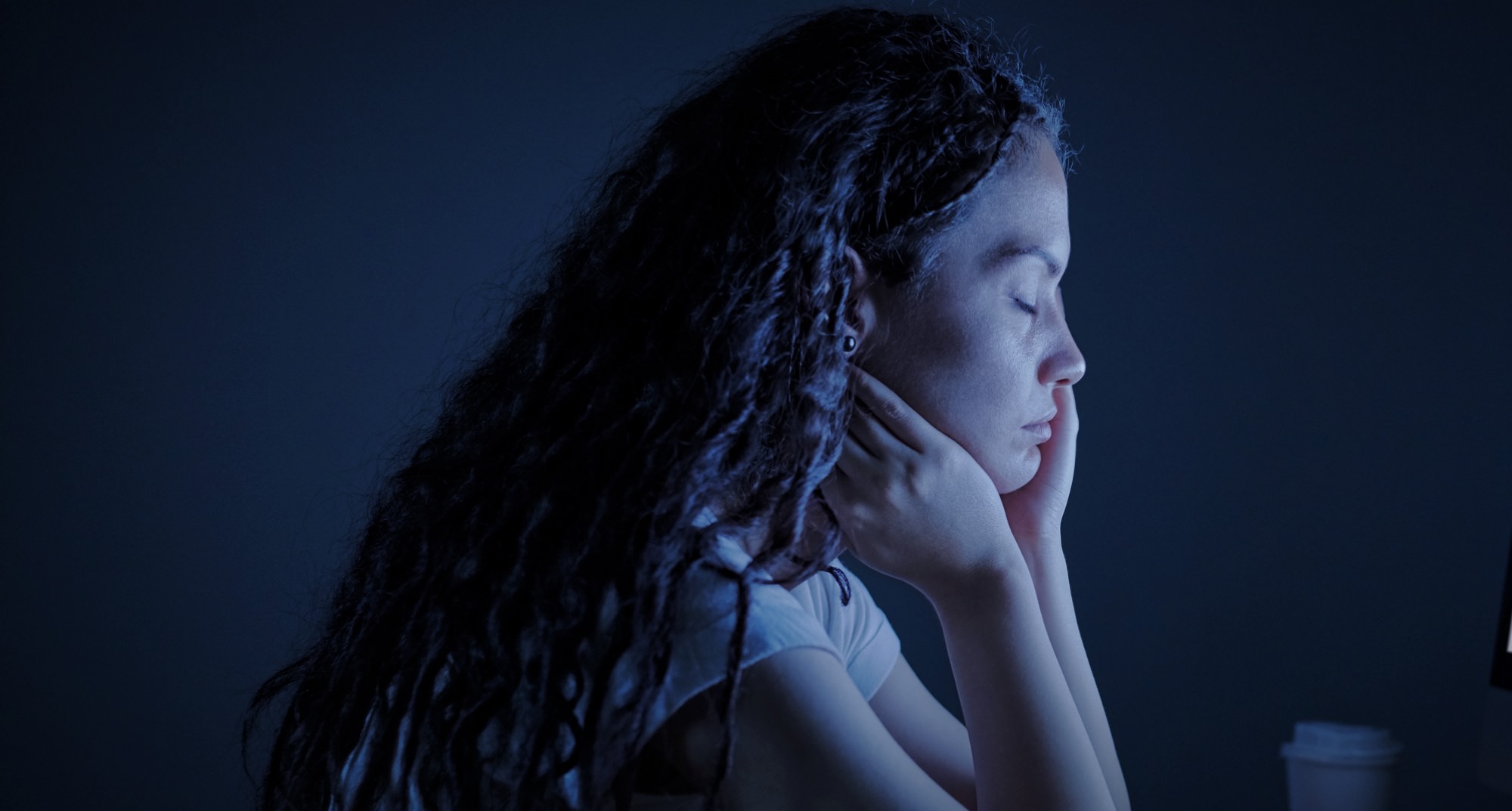 FTND note: We continually encourage couples to make decisions about their relationship that's best for them. Sometimes, that choice is to go their separate ways, and sometimes, that choice is to stay and support each other through the struggles porn brings. It all depends on the couple, and we respect the decisions people make for themselves. There's no "correct" answer, seeing as every relationship is different.
Over the years, Fight the New Drug receives thousands of messages from people all over the world; some expressing their support for the movement, some seeking help for their struggle with pornography, and some from those affected by a loved one's porn habit or struggle.
This post is for the latter. We get countless emails and direct messages from significant others who are desperate for help and healing from their partner's hurtful porn habit. These are just a few of the heartbreaking messages we've received: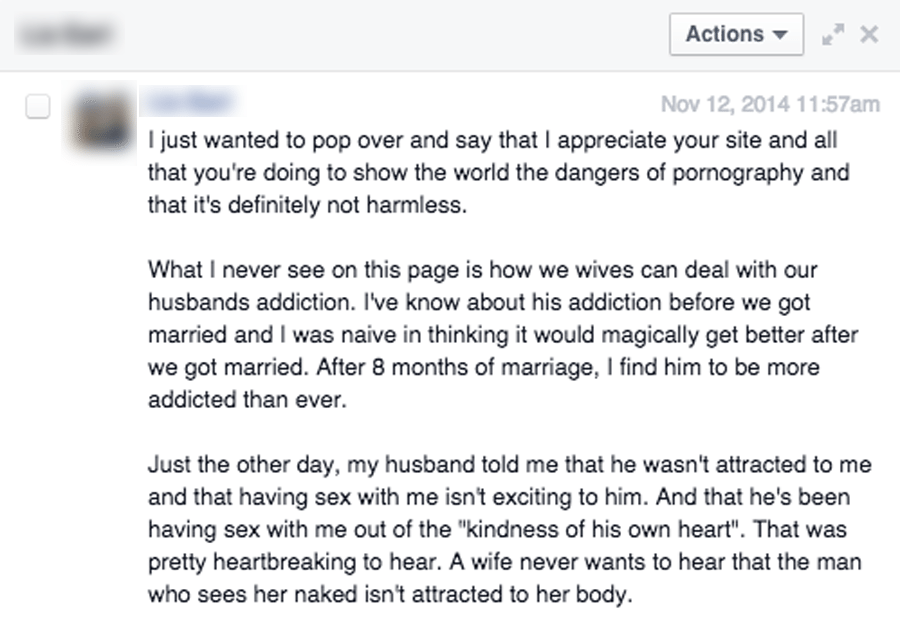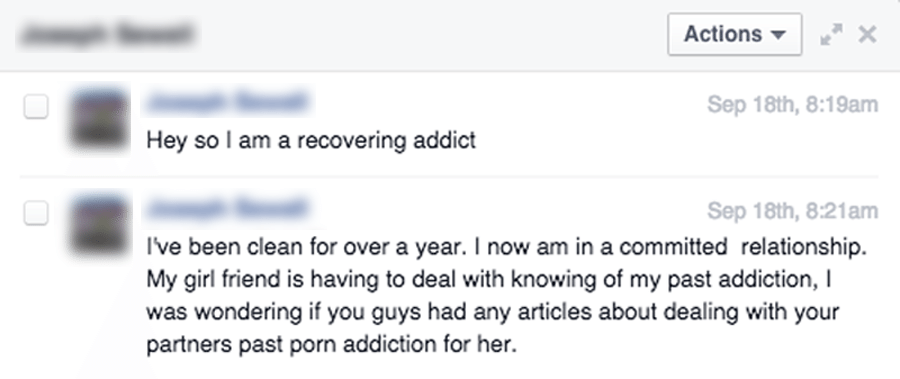 These messages, along with the in-depth true stories we post here on our blog of relationships destroyed by porn show just how damaging pornography is to relationships.
While our main focus is raising awareness in society on the scientific harmful effects of pornography, we realize for some, this information is coming a little too late. Many are already struggling with porn and have had their life affected deeply by it.
Several studies have found that partners of porn consumers often report feeling loss, betrayal, mistrust, devastation, and anger when they learn that the other half of their committed relationship has been consuming porn. Many show physical symptoms of anxiety and depression.
This is why we are happy to introduce you to amazing resources that are meant to help the partners of those who have a compulsion to porn.

Get Help – For Partners
If your partner is struggling with porn, you are not alone—know that there is hope, and there is help. As you navigate this difficult situation, there are supportive communities and resources available to you. Below is a non-exhaustive list of several resources for those experiencing hurt because of their partner's porn consumption. Note that this isn't a complete resource list.
Disclaimer: For those who may find themselves involved in this sensitive situation, their responses can differ. This is why resources need to fit the specific needs of whoever is seeking them. Some of these resources are gender-specific, others are religiously-affiliated, others use a variety of approaches. Fight the New Drug is a non-religious and non-legislative awareness and education organization hoping to provide access to resources that are helpful to those who need support. Including this list of recommendations does not constitute an endorsement by Fight the New Drug.
And there's help for those struggling, too.
Need help?
For those reading this who feel they are struggling with pornography, you are not alone. Check out Fortify, a science-based recovery platform dedicated to helping you find lasting freedom from pornography. Fortify now offers a free experience for both teens and adults. Connect with others, learn about your compulsive behavior, and track your recovery journey. There is hope—sign up today.