Hey Fighters, Clay Olsen here.
I know we've talked a lot about Nepal in the last few months, especially in connection with our annual #StopTheDemand campaign that raises awareness on pornography's role in fueling and perpetuating sex trafficking. I recently partnered with our friends at HELP International and got to visit this beautiful country for myself, and I just have to share what's going on over there.
3 days, 12 schools, 1,000 students
Nepal was an absolutely incredible experience—it is such a beautiful country with beautiful people. Before arriving, HELP International had arranged for me to speak to over a thousand students in 12 schools in just three days. It was exhausting…and so much fun. The Nepali students were bright, receptive, and interested in being a part of the solution.
In addition to speaking, I was also able to visit a shelter for young girls who had been sexually abused or trafficked called Raksha Nepal. Upon arriving, I was welcomed by the girls and staff with song and dance. I was blown away. Everyone I met was so kind, innocent, and loving. I could see the hope they had for their future. As I heard some of their amazingly challenging stories, I ached for each one of them. It was a reminder to me of why we do what we do—why we fight for real love and for those who struggle, and of course, why we fight for those who are victimized.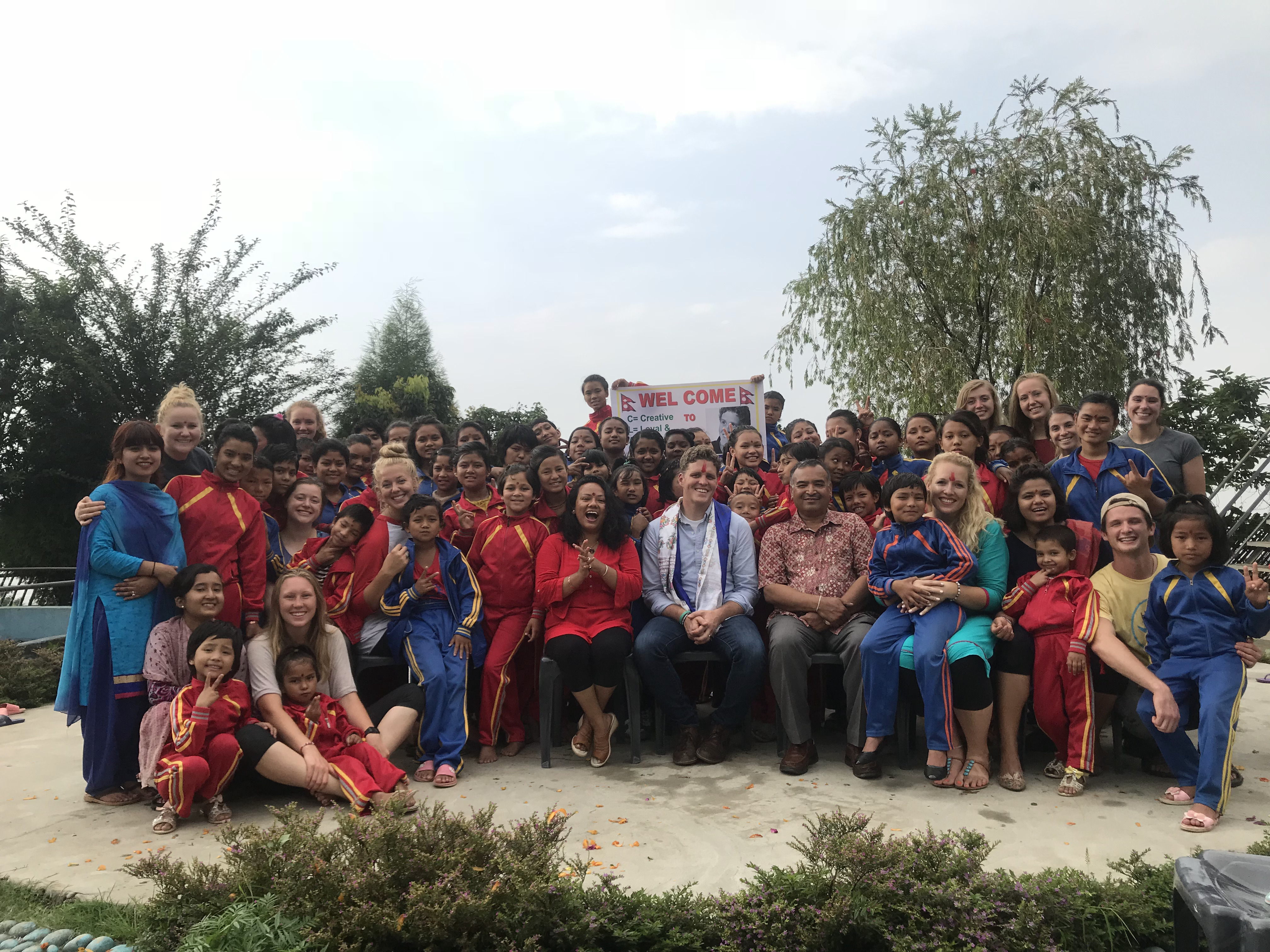 The commitment of Raksha Nepal to stop human trafficking and pornography according to the Nepal government's policy is so cool to see up close, and it was such a marvelous opportunity to educate boys and girls all over the area about the science and research they may not have been aware of. Each of them seemed so enthusiastic and committed to fighting alongside us against sexual exploitation and for real relationships.
Here are just a select few of the photos I took while in Nepal, all while exploring the city, presenting at schools and community groups, and being welcomed by Raksha Nepal. Check them out:
As we learn more and more about the role pornography plays in social challenges such as child sex abuse and human trafficking, it begs the question, can we really solve these issues without also addressing our relationship with porn?
How can we not fight in the face of exploitation?
I'm so proud of our Fighters who raised over $10,000 during our #StopTheDemand campaign in May to help pay for food, rent, and counselors for the girls at this exact shelter. Seeing where that money will go and how that will directly help impact these wonderful people is incredibly humbling. I'm grateful that we had the chance to work alongside incredible organizations like HELP International, without whom none of this would have been possible.
I cannot wait to go back, and see how our global Fighter community has helped to support these incredible survivors and volunteers. What we do makes a difference, so keep fighting for love and fighting to give visibility to the thought-provoking and life-changing science and research.
Until next time,
Clay Olsen
Co-Founder & President

Get Involved
Be a part of this movement's support of survivors in Nepal. DONATE to HELP International and partner with Raksha Nepal in impacting these girls' lives.
Spark Conversations
This movement is all about changing the conversation about pornography and stopping the demand for sexual exploitation. When you rep a tee, you can spark meaningful conversation on porn's harms and inspire lasting change in individuals' lives, and our world. Are you in? Check out all our styles in our online store, or click below to shop: