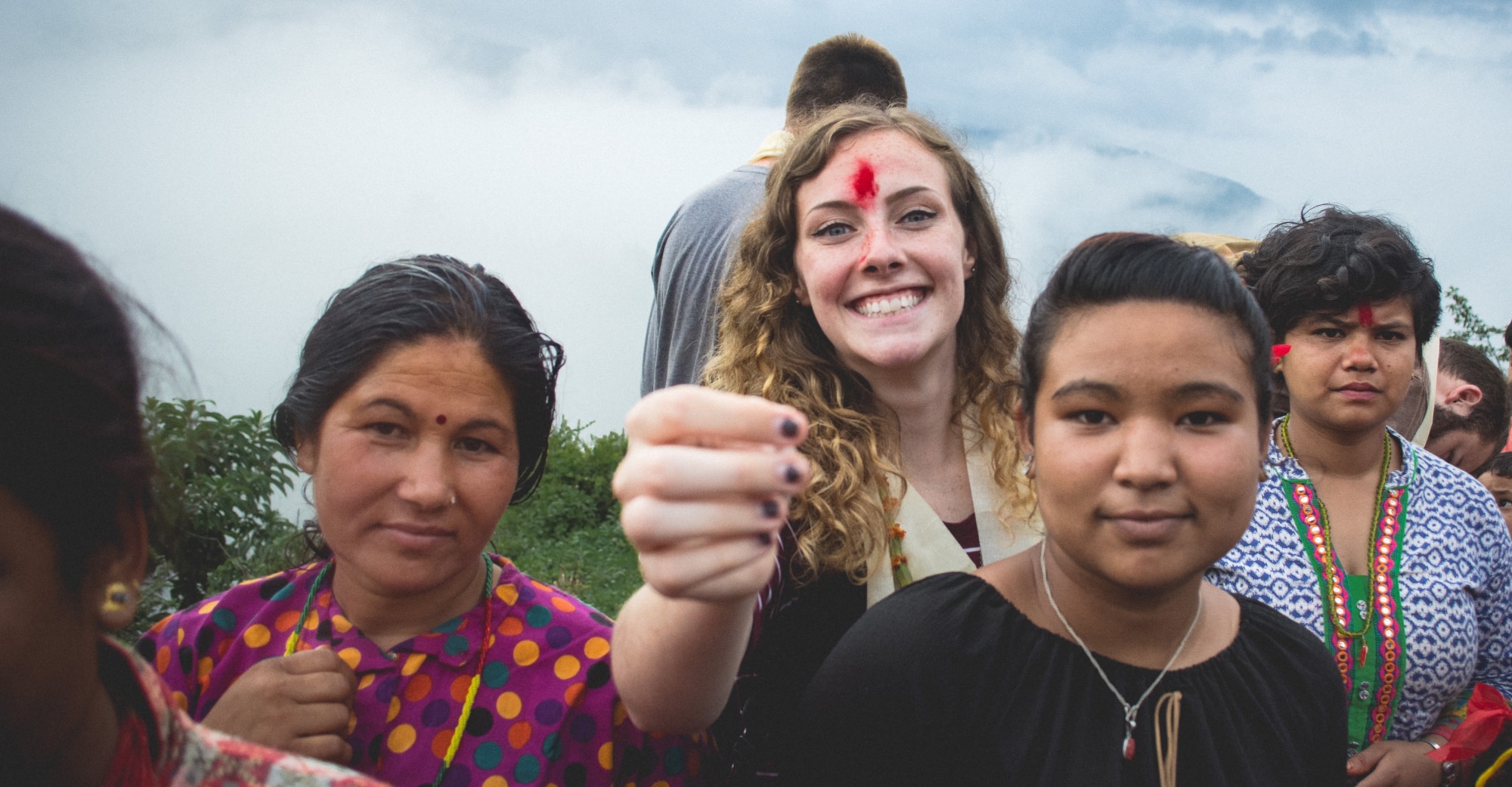 Nepal. It's a country that's on just about everybody's bucket list. It's a land famous for being the home of the towering Himalayas, the bustling streets of Kathmandu and all the history that's embedded in the culture.
Although Nepal's spectacular vistas and boundless opportunities for adventure draw large numbers of tourists every year, the country still struggles with problems familiar to nations across the globe that are living in poverty: hunger, disease, unemployment, illiteracy and lack of education, and human trafficking, among others.
What You Don't See
In April 2015, an earthquake-ravaged Nepal, killing almost 9,000 people and injuring 22,000 others. This was an unexpected disaster from which the country is still rebuilding. While the country is making strides in improving living conditions, access to education, and economic opportunity, about half the population still hovers around the poverty line (US $2/day) and the same amount is underemployed or unemployed. According to the Human Development Index (a metric using a combination of health, economic security, education, stability, and equality), Nepal ranks 144th out of 188 countries.
Unfortunately and unsurprisingly, this set of factors contributes to a serious human trafficking problem in Nepal. It is estimated that anywhere from 5,000 – 10,00 women and girls are trafficked every year from Nepal to India, while thousands more are forced to become prostitutes, servants, and involuntary laborers.
But I Can't Get To Nepal!
We know well the problems that are caused by sex trafficking in nations around the world and how porn directly contributes to those problems. It can be difficult, though, to see a way that we can do something that helps put an end to exploitation in our own cities, let alone in a distant country.
HELP International is helping to change that. It's an organization with a goal to empower people to fight global poverty through sustainable, life-changing development programs. Their unique model allows volunteers to contribute to and catalyze the efforts of local partners on the ground. They aim to assist relatively inexperienced volunteers to become social entrepreneurs who understand the complexities of poverty and collaborate with local organizations to improve the quality of life of vulnerable populations. How cool is that?
Projects with HELP International can focus on anything from helping survivors of sex trafficking to literacy and language classes to earthquake recovery and business development. It's an amazing way to work on a cause that matters to you, and HELP has been leading trips around the world for years, so they have networking knowledge to assist in making real, lasting, and sustainable progress on important local issues.
Your Chance To Make A Difference
So why are we bringing this up? Well, the last two and a half weeks in May, Fight the New Drug is placing a lot of our focus on human trafficking issues, and we'll be running a social media campaign called #StopTheDemand to help all you Fighters get involved. It will be a great way to raise awareness about a serious issue that has real consequences for millions of people.
If you've participated in any campaigns in the past, you know that taking part enters you to win a whole bunch of awesome prizes. Usually, they're things like FTND gear, but May's campaign is going to be a little different—HELP International is donating a two-week trip to Nepal, where you'll have the chance to do on-the-ground work to support survivors of human trafficking, teach English, provide support for small businesses, work on women's issues, and a whole lot more! You'll live with other volunteers in an amazing new place, get to do real work where it's needed, and make memories that will last you for the rest of your life.
Click here to learn more about the HELP International programs in Nepal.
The Way To Win
The first step is to follow us on social media! On our social platforms, you'll have the opportunity to participate in challenges that help raise awareness of human trafficking, and the more you participate, the better your chance of winning the grand prize becomes!
To get involved with the campaign, read up on all the dangers that human trafficking poses, and how it's linked with porn in ways that are impossible to separate. And the time you spend in the campaign, the more you'll up your chances of winning a trip to Nepal to volunteer with HELP International!