In our digital day and age, smartphones are essentially an extension of ourselves. Most everything we do, whether for work or play, revolves around the communication and internet access that we have on our phones. One of the main ways our phone can become so personalized is the thousands of pictures we take to document our lives—even if those images are never meant to be shared.
Now, the privacy of some Apple customers' iPhones was invaded and exploited in a nudes-sharing scandal at an Australian store.
According to a report by Metro UK, back in October, four male Apple store employees were accused of stealing customers' nude photos from their phones while fixing them at the store's signature Genius Bar. Because Apple store employees commonly have customers unlock their phone before taking it to a back room for further examination, the four accused employees used this opportunity to steal over 100 explicit close-up photos of female customers over a period of time.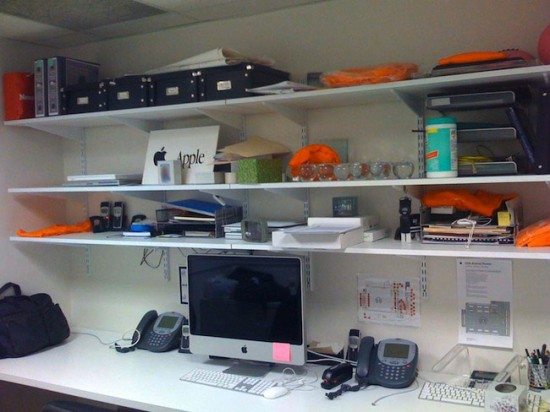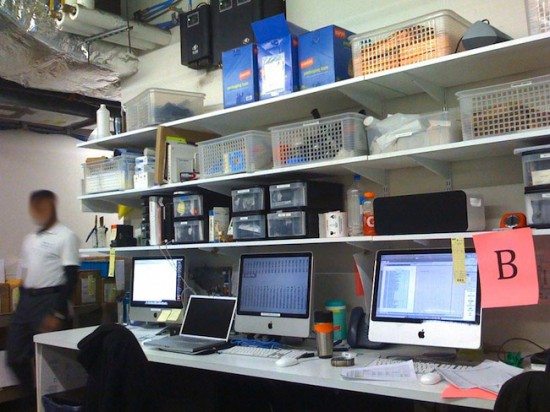 Apple Store Genius Room | Photos via Apple Gazette
The invasion of privacy was eventually put to an end when a fellow staff member walked in on one of the alleged perpetrators looking through a customer's phone, which is against the company's guidelines. The violation was reported, which was when the bigger scandal was brought to light.
Not only were the photos viewed without permission, but they were transferred off the device and then shared with other Apple staff members in the area.
Explicit Rating System
"One person would take a photo and add it to the chat," an anonymous employee said, "and others would give the person or their butt or their boobs a rating out of 10 and they would add their own side commentary."
According to the employee, female staff members felt uncomfortable because leadership will not reveal who stole the photos. Furthermore, the four male staffers have also been accused of taking photos of the female customers and female staff without their knowing.
Related: Pressing Send: Why Sexting Can Actually Be A Really Bad Idea
Apple released a statement to a local news outlet, saying, "Apple believes in treating everyone equally and with respect, and we do not tolerate behavior that goes against our values. We are investigating a violation of Apple's business conduct policy at our store…where several employees have already been terminated as a result of our findings." They assure that steps have been taken to make sure this never happens again.
Why This Matters
Porn culture seems to be everywhere, from what's in the films we watch to the employee conduct at the stores we go to. In the world today, it seems to be a sick game to play to get nude photos of anyone and everyone, whether they consent or not. Massive scandals like CelebGate, the event that exposed private photos from the phones of celebrities like Jennifer Lawrence, only further prove that porn-fueled voyeurism is a disturbing trend.
Related: Boys From 70 Different Schools Create Massive Porn-Sharing Group Using Nudes of Girls at School
It's clear that porn is influencing an entire generation that people are sex objects, and it's okay to exploit them and view them as objects. In fact, when it comes to these four alleged perpetrators at the Apple store, though no one knows for certain, it stands to reason that pornography influenced these males that violating people's privacy (and breaking the law) to hunt for sexually explicit images of someone is a game to play.
Where else would this type of behavior be considered sexy? Only in the world of porn is exploitation and privacy invasion considered sexy.
What YOU Can Do
Porn is anything but a harmless habit and exploiting other people is not okay. SHARE this article to raise awareness on the damaging effects porn is having on our generation.
Spark Conversations
This movement is all about changing the conversation about pornography. When you rep a tee, you can spark conversation on porn's harms and inspire lasting change in individuals' lives. Are you in? Check out all our styles in our online store, or click below to shop: