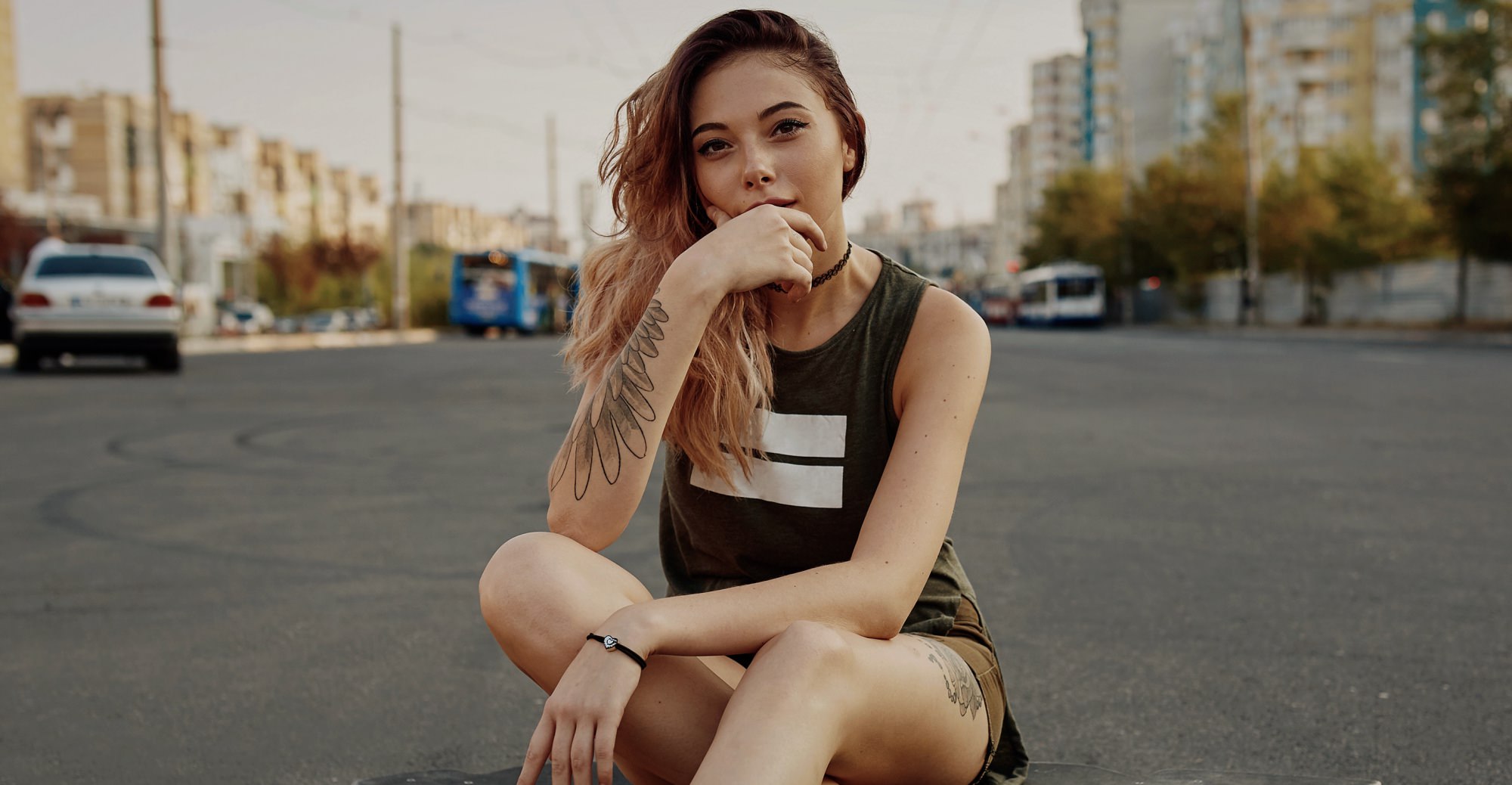 If you've heard or believe that it's not a big deal for someone to have a partner with a porn habit, we invite you to open your mind and hear what these women think about it. Basically, porn is about as cool and healthy as eating a Tide pod—as in, it's not.
It can't be denied that porn is a hot topic in our society right now—and by "hot" we mean controversial, not sexy.
Thankfully, we have science and research to cut through all the personal opinion and individual beliefs. The facts show that the harms of pornography go much deeper than opinion, but it is still interesting to hear what the average person thinks about it. Personal accounts show how porn affects real people in real life, and tends to show us something deeper than statistics in an academic journal.
Thought Catalog interviewed a group of women about their feelings on men watching porn. Because society seems to tell men that watching porn is totally normal and even required to be "manly," it's interesting to see what women think about that idea.
We collected a few answers from these and then dropped a little knowledge of our own based on each response. Each reply shows a different opinion about porn, and brings up good points about why porn is the opposite of a healthy relationship.
Sophia, 25
"The dude I'm with wouldn't watch (much) porn. I think a lot of guys watch porn because they want the fantasy of being wanted the way the women pretend to want the dudes in porn. Except I actually really do want my dude that badly. It's about desire, you know? All the same, don't try that porn s*** on me in the bedroom. I am a real person."
Sophia is right, the porn industry knows that their main target is men, so they do everything they can to appeal to that demographic. What that means is that they depict massively unequal sexual relationships where men get all the pleasure by using and abusing the partner(s) they're with. Porn is just one big lie that too many guys buy into, and the porn industry knows this fantasy will keep them coming back for more. This leads to men believing that what they see in porn is what they should do to their partner. And like Sophia, their partners are rarely cool with what that is.
Check out our article, An Author's Disturbing Experiences Interviewing Porn Producers At The Adult Entertainment Expo, to read more about how porn producers intentionally play into real fantasies.
Isabel, 23
"My boyfriend doesn't watch porn (so I don't really have any thoughts on that) but I'm assuming no one would ever believe that. It wasn't at my own request or from some desire to lie to impress me, because I never gave an opinion on it. He's just a very emotional person when it comes to intimacy, so porn doesn't do it for him."
Isabel is lucky to have a boyfriend who doesn't watch porn. Despite what society, would have us believe, there are actually plenty of men out there who don't watch porn and focus on real, meaningful relationships instead.
Read 3 Lies Society Tells About Porn to read more about men who aren't cool with porn.
Sara, 24
"I'm totally fine with it unless it's a real problem. I've never experienced this but I've read horror stories about guys who started preferring porn to their girlfriend or wife. Again, I see no real problem with doing it occasionally."
Unfortunately, the "horror stories" Sara is talking about happen more than she is letting on. Sara isn't taking into account that while "occasionally" watching porn isn't going to instantly send the relationship to a break-up, it is the beginning of an escalating habit that research shows can absolutely eventually damage the intimacy in the relationship.
We literally receive thousands of emails from porn-obsessed teens, men and women, and their partners all over the world who have seen firsthand what porn does to relationships. See The Day I Realized My Porn Obsessed Partner Wasn't Attracted To Me Anymore for more.
Amelia, 29
"I think that most guys these days learn how to have sex from porn rather than fumbling through the awkwardness of losing your virginity. It's like they store up these 'go to' moves in their heads. This is a problem for me and, especially when I was younger, I really didn't like sex because the few guys I'd done it with had sex like they'd seen in porn and it was awful. So, on those grounds alone I'm not a fan of porn. It's like, dudes, don't you know this is screwing you up?"
Amelia is spot on. Porn promises a virtual world filled with more sex, better sex, and different sex. What it doesn't mention, however, is that the further a consumer goes into that fantasy world, the more likely their reality is to become just the opposite. Porn can often lead to less sex and less satisfying sex, especially if a viewer's expectations are hinged on fantasy rather than the reality of a real partner.
Check out How Porn Twisted My Sexuality to see how unsexy porn really can be.
Hailey, 27
"Not a huge fan of porn but that's probably my experience talking. My first real introduction into the world of a guy watching porn was a s***ty relationship I had in my early 20's where the guy suggested we watch it while having sex. Well, it turns out that he literally could not get aroused in the same way if porn wasn't on. It's been kind of hard to be cool with it since then. I know other girls are cool with it or accept it but I'm just not a fan."
Hailey is one of the countless people who had a partner who couldn't get aroused because of a porn-obsessed brain. For guys, porn-induced erectile dysfunction is becoming a serious problem in our generation, and is affecting dudes as young as 16 years old. Read Help! I'm A 21-Year-Old Guy With Porn-Induced Erectile Dysfunction to read Alex's story.
Josie, 24
"I don't judge it but I find it a little weird that guys apparently need to watch porn to get turned on… I mean, what did guys do before the internet? It's not like they didn't [get aroused]. It just seems a little odd to me for some reason. I don't know."
It's true. Our internet age has completely skewed and rewired the sexuality of young people today. World-renowned Stanford psychologist Dr. Philip Zimbardo recently said that partly because of porn, "guys are flaming out academically, wiping out socially with girls and sexually with women." Read more about Dr. Zimbardo's research and watch his fascinating TEDx talk here:
Kaylee, 25
"I did date one guy who I felt looked at porn too often because whenever it came up in conversation he sort of started acting secretive about it. I don't know if he was just ashamed or what but it worried me. We also didn't have sex very often."
Secrecy and isolation are classic signs of shame because of porn use. How do shame and guilt specifically affect pornography consumers? A recent study looked at just that and found some interesting things. The researchers found that feeling shame about yourself is associated with higher compulsive consumption of pornography; as well as higher levels of depression and emotional distress related to unwanted levels of porn consumption. Read more about porn, shame, and guilt by clicking here.
Cindy, 23
"Overall, college sex was pretty bad until my senior year and I do sort of blame porn for that as well as a basic grasp of sex education. A lot of times I felt like the guy I was with was having sex at me instead of with me. That made for a lot of bad sex and a lot of 'why aren't you enjoying this/it must be your problem' questions from some boyfriends."
Wow. What a powerful statement: "A lot of times I felt like the guy I was with was having sex at me instead of with me." This perfectly sums up the kind of sex that porn teaches consumers. But the fact that this is what is being taught is not surprising, considering what porn shows. Read some personal accounts from ex-porn performers talking about what really happened on camera, and you'll see why porn completely skews what sex is: 10 Porn Stars Share Their Most Disturbing Secrets From Within The Industry.
Lauren, 25
"I get why guys like porn. I like porn too but if you remember that these are actually people you're watching and not cartoon characters then I think the whole thing is kind of sad. I'm sure that some people in porn have happy lives but it seems like the majority just don't. As a result, I don't watch it and I'm skeptical of guys who defend it."
Lauren's point about real people is important for porn viewers to remember. The fact of the matter is that the porn industry is riddled with violence, drugs, abuse, and disease. And while active porn performers rarely, if ever, speak out due to fear of not getting work or being persecuted, the majority of those very same porn performers inevitably end up speaking out on their real experiences once they leave the industry. These personal accounts are never pretty. We interviewed Jessica, an ex-porn performer who was in the industry for years. Her story shows how people's lives are broken at the cost of porn: VIDEO: Jessica's Story – My Life As A Porn Performer.

Why This Matters
Never before in the history of humanity has hardcore, violent porn been this available, affordable, and accessible. Clearly, based on the research, science, and personal accounts like these, there is no way to say that porn has "no effect whatsoever" on those who watch it and their partners.
We're here to say that porn isn't cool, and it isn't healthy. Don't settle for the fake high that porn can only provide when real life and real love are so much better.

What YOU Can DO
Spread the word on these harmful effects of pornography. SHARE this article and raise awareness that porn is not cool.
Spark Conversations
This movement is all about changing the conversation about pornography. When you rep a tee, you can spark meaningful conversation on porn's harms and inspire lasting change in individuals' lives, and our world. Are you in? Check out all our styles in our online store, or click below to shop: