As humans, we are hard-wired to be social beings—to interact with others, to be in relationships.
Friendship is one of those needed relationships that studies show can be critical for a healthier mind and overall wellbeing. Real friends are irreplaceable, as we all likely know from personal experience.
So what's porn got to do with friendship?
It turns out, a lot. While we often talk about how porn can affect romantic relationships, and how it can be harmful to couples, we also want to shed a spotlight on porn's real damage to those people we hang out with all the time, those we can count on no matter what—our friends.
Some main issues with porn are that it can lead to isolation, objectification, and shame. Any of those sound positive for maintaining any healthy relationship?
Unfortunately, porn naturally fuels or causes feelings of loneliness and depression. It can cause the consumer to emotionally withdraw into a fantasy world, and disconnect from their real one.
But that's not all—here are a few things porn fuels that can sometimes (not always) end up harming friendships.

1. Isolation
Psychologists have demonstrated [1] that porn produces more loneliness as more is consumed. Dr. Gary Brooks describes it as, "a depressing, demeaning, self-loathing kind of experience."
Porn is a trap in this regard because the shame that typically follows these negative feelings pulls the brake on seeking usual means of comfort, for example, friends. This self-concealment behavior has been found to be linked to severe psychological problems. The result? Consumers turn back to porn for comfort, and the spiral continues.
One consumer phrased it like this:
"Pornography is a super lonely endeavor. I ran to porn whenever I was lonely, yet it only breeds loneliness. It also became a crutch if I ever was bored, disappointed, or angry at myself."
Connecting the dots, it's pretty obvious how the withdrawal from real relationships, healthy sources of comfort can cause a major strain on those people closest to us—including our friends.

2. Objectification
Studies continue to show that porn warps the idea of consumers so that they begin to see sexual objects and body parts instead of people.
Check out what this consumer said:
"I find that these images I've seen stay with me. When I walk across campus and see so many beautiful girls, all I see are body parts. Literally, my eyes can't help but fixate. I subconsciously rank potential girls by their physical appearance and the potential of hooking up with them. Porn has stopped me from being able to see girls for who they are."
It's pretty clear then that porn doesn't just cause objectification in the bedroom; it makes its way into everyday life, causing consumers to view even the nonsexual in distorted ways.
It's important to note as well that objectification doesn't just happen toward women. Both men and women can be dehumanized and objectified in the wake of continual porn consumption. That sound like the right base for a friendship? Mutual…objectification? We don't think so, either.
There may be a lot of mutual love, interests, or hobbies in a good friendship, but objectification is not usually on the list, and with good reason. For any healthy relationship, our motto holds true: people are not products.

3. Shame
Like we said earlier, shame is often a common result of porn consumption. It is increasingly problematic and it closes consumers in on themselves, prevents them from reaching out to seek help in their relationships. Why?
Dr. Brene Brown, a researcher of shame and its effects, explains:
"I define shame as the intensely painful feeling or experience of believing that we are flawed and therefore unworthy of love and belonging—something we've experienced, done, or failed to do makes us unworthy of connection."
Shame—rather than feelings of guilt, which can positively motivate change—produces this deeply ingrained feeling of unworthiness that makes consumers think they can't reach out to their loved ones; it drives a higher compulsion to porn consumption as well as higher levels of depression and distress, with less motivation to change behavior. What does all this mean?
Basically, porn fueling shame in consumers is like the lab rat on the wheel, only the faster it runs, the more stuck it is in its situation. It only spirals further out of control, leaving the consumer feeling worse and worse, and drawing in from connections and friendships he or she no longer feels worthy of having.

Breaking the cycle
While isolation, objectification, and shame aren't exactly the most positive things to talk about, they are key ingredients in porn's methods of destroying real relationships, including friendships.
Still, there's always hope. Always. And as these personal accounts, along with many more, reveal oftentimes what saves those friendships is openness and honesty, the exact opposite of what porn pushes consumers to do.
Need help?
For those reading this who feel they are struggling with pornography, you are not alone. Check out Fortify, a science-based recovery platform dedicated to helping you find lasting freedom from pornography. Fortify now offers a free experience for both teens and adults. Connect with others, learn about your unwanted porn habit, and track your recovery journey. There is hope—sign up today.
Fight the New Drug may receive financial support from purchases made using affiliate links.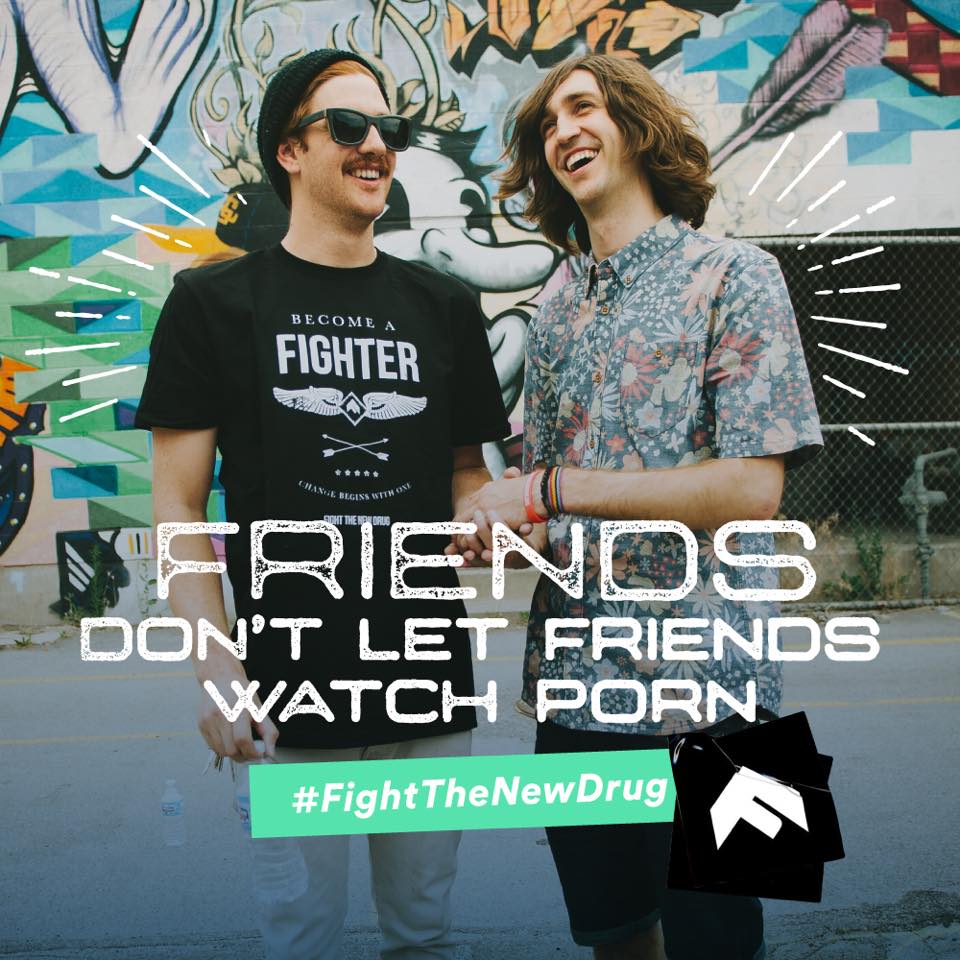 [1] Brooks, G. R., (1995). The Centerfold Syndrome: How Men Can Overcome Objectification And Achieve Intimacy With Women. San Francisco: Bass. Cited In Yoder; V. C., Virden, T. B., & Amin, K. (2005). Internet Pornography And Loneliness: An Association? Sexual Addiction And Compulsivity, 12, 19-44. Doi:10.1080/10720160590933653