If you've been outside in 2016, chances are you've seen large numbers of people staring at their phones while walking and swiping upward violently. These people congregate around landmarks and city parks, and seem to be having a better time than usual on their mobile devices. No, these people aren't texting or passionately scrolling through social media, they are most likely playing Pokémon GO, the latest app that has taken the world by storm.
According to Similar Web, only two days after the augmented reality app's release, Pokémon GO was already installed on 5.16% of all Android devices in the US. Just one day after Pokémon GO debuted, it was already installed on more US Android phones than Tinder, which is always among the top apps. Yes, that's right, Pokémon GO has nearly double the installs compared to Tinder.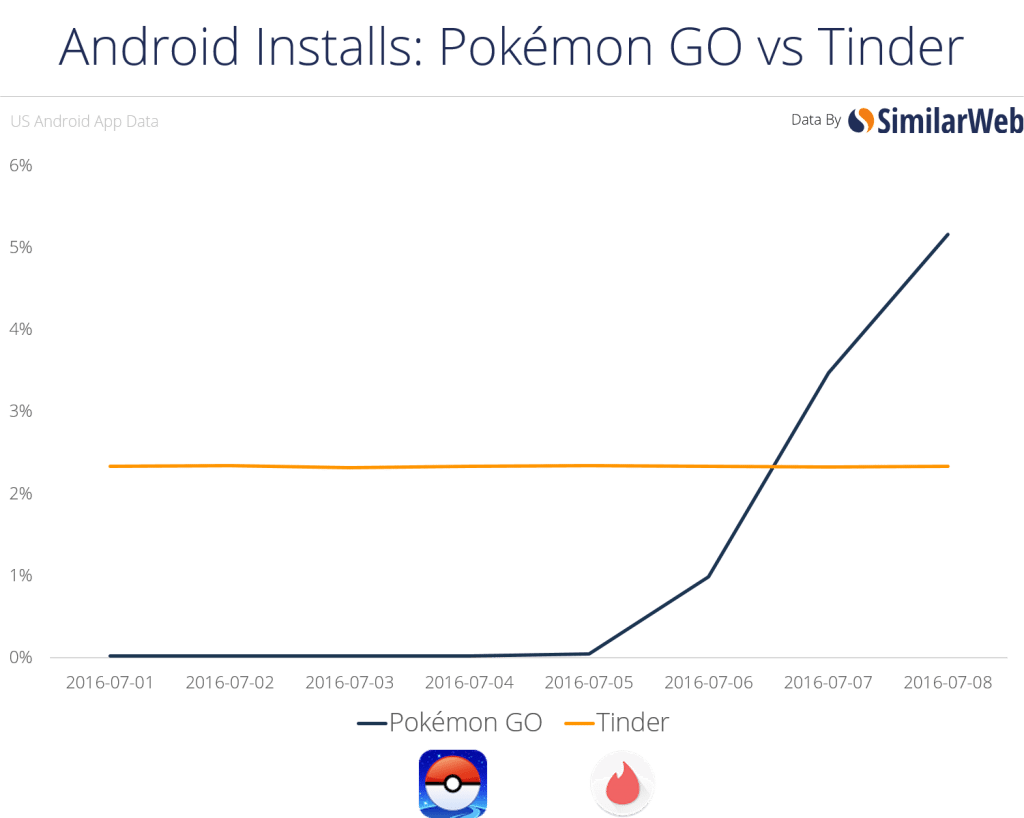 If that wasn't enough, Similar Web also reported that over 60% of those who have downloaded Pokémon GO in the US are using it daily, putting it neck and neck with Twitter users. The app is also being used for an average of 43 minutes and 23 seconds a day, which is higher than Whatsapp, Instagram, Snapchat, and Messenger.
But perhaps the most interesting statistic of all is the one found by Twitter user ZhugeEX, who pointed out that according to Google Trends, search results for Pokémon GO have surpassed that of porn searches. It's a sad reality that in the age of the internet, nothing is searched more often than porn.
The blue line represents searches for Pokémon GO, while the red line represents the search term porn. As you can see, only a short couple of days after the app was released, the Pokémon GO trend surpassed the internet's desire for porn.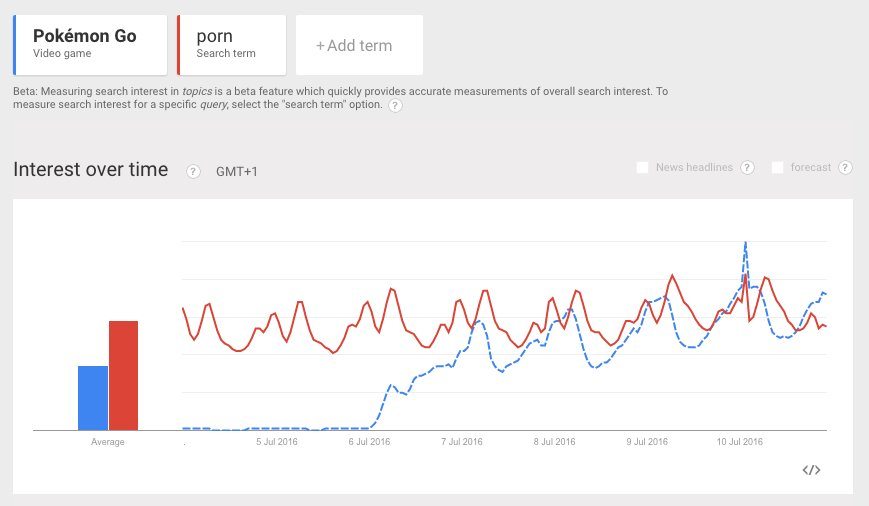 Whether you're into Pokémon or not, this is something we can all be happy about. Science and research are proving that viewing pornography is harmful to the brain, relationships, and society. Spend your time doing other things instead of watching porn. Whether those activities include Pikachu or not is entirely up to you.