How Clicking Porn Directly Fuels Sex Trafficking
The facts are there: porn fuels the demand for sex trafficking. This powerful video by Rescue:Freedom illustrates exactly how.
The pornography industry works hard to keep up a glamorous image, but behind the camera is a reality of violence, drugs, and human trafficking. With some editing and off-screen coercion, pornographers can make it look like what's happening onscreen is being enjoyed. But the un-cut version is a different story.
Remember, clicking it is supporting it. Refuse to click and stop the demand for porn and sex trafficking.
SHARE this video to spread the word on this dark secret of pornography.
Need help?
For those reading this who feel they are struggling with pornography, you are not alone. Check out our friends at Fortify, a science-based recovery platform dedicated to helping you find lasting freedom from pornography. Fortify now offers a free experience for both teens and adults. Connect with others, learn about your compulsive behavior, and track your recovery journey. There is hope—sign up today.
Rep The Movement, Start A Conversation.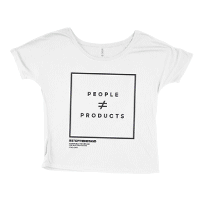 This movement is all about changing the conversation about pornography. When you rep a tee, you can spark meaningful conversation on porn's harms and inspire lasting change in individuals' lives, and our world. Are you in?
SHOP NOW