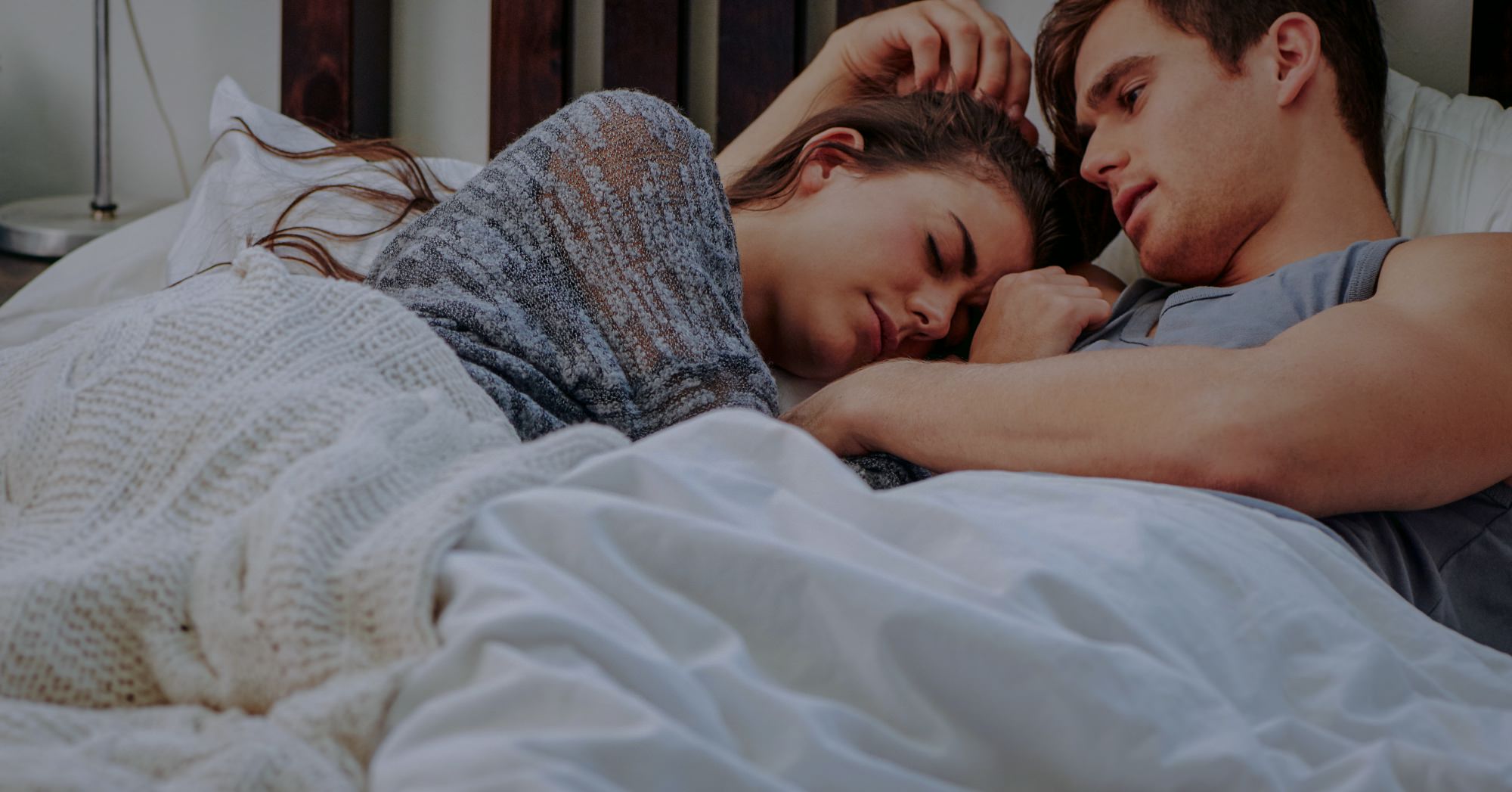 Many people contact Fight the New Drug to share their personal stories about how porn has affected their life or the life of a loved one. We consider these personal accounts very valuable because, while the science and research is powerful within its own right, personal accounts from real people seem to really hit home about the damage that pornography does to real lives.
We recently received a heartbreaking personal story from a Fighter whose husband struggles with porn. Her story shows how our struggles do not define who we are, and love can help to break the toxic cycle porn can create.
---
I wanted to share my story with you. Please change my name if you share it.
After an incredibly painful divorce, I met a wonderful man and am now remarried. He has struggled with porn for a long time though. I was living in a state where porn is such a huge issue that when I began talking to guys to potentially date, I asked them WHEN they've struggled with porn, not IF they have.
Related: Even After My Divorce, I Don't Believe Porn Is A Dating Deal-Breaker
My husband was very up front and honest with me. Since we started dating we regularly check in to see if he has slipped up. He had been doing fine for months, and then we got in a fight and I could tell he was depressed about something and even got the feeling he was ashamed. I asked if he had watched porn. He told me he had. That week (only 5 days by that point) he looked at it enough to have lost count. He knew it was more than 5 but less than 10. It was at night when I was sleeping…right next to him…in our bed.
Now, we're newlyweds. And even with a large blended family with many young kids, we still have a very active sex life. Without going into too much detail, I don't fit the stereotype of the woman whose husband watches porn. I have a high sex drive, and have never turned him down. I was in a previous relationship for close to a decade and never turned him down either. I'm not a prude. There aren't things he wants me to do that I wouldn't want to do.
Related: The Problem With Saying "I Would Never Date Someone With A Past Porn Struggle"
That week when he slipped up, there wasn't one day he watched porn that we hadn't had sex. I didn't know Tumblr was so saturated with porn, but that was the free and easy way he was accessing it. I did my best to remain calm when he told me. He answered all of my very specific questions honestly. Still, despite knowing what I know about there being little to no connection between how attractive or willing a person is and their partner's porn habit, I was crushed.
I cried for maybe 3 hours, fell asleep for 4, then woke up and cried for another 2-3 hours. He cried with me. He kept begging me to tell him what he could do. If I had asked him to give me a vital organ, he would have. He was truly crushed to have hurt me so badly. Still, I felt worthless. I felt undesirable and ugly. All the sudden I could see no merit in my personality, I could only think about what those women had that I didn't.
Related: It's Okay To Not Be Okay: What Partners Of Porn Viewers Wish You Knew
Thankfully I am blessed with a partner who doesn't downplay my feelings. He took everything I said and did after this revelation seriously. It hit me harder than I thought it would, honestly.
The following day, we actually had an amazing time together just enjoying each other's company and spending time with our children. Something quite frightening happened, though. Every time he left the room for more than 2 minutes, I started reliving what had happened. I felt my breath quicken and I couldn't quite get enough oxygen. I felt paralyzed with fear and anxiety. I've never had a panic attack in my life, and that day I think I had 8. But through it all, he was so supportive. When he realized this was happening, he took my hand and told me he wouldn't leave my side until I felt safe again.
He spent most of his time that day telling me all the things he loves about me. How attracted he is to me, and how I'm more than he ever thought he could have in life. He held me, kissed me, and reassured me endlessly. He's always this way to some extent, but he tried even harder because he couldn't handle hurting me this way.
Related: Is It A Bad Idea To Date Someone Who Watches Porn?
My point is this: someone who watches porn isn't necessarily disgusting, mean, ungrateful, or undeserving of their partner. In fact, there are men like my husband; loving, kind, devoted, and yet plagued with a drive to engage in behavior they themselves find appalling. I don't excuse his behavior, and neither does he. I also do everything I can not to attach shame to the act. I appreciate what I have and work on the issues that need attention.
You don't always have to leave because you've been hurt (though it's totally okay if that's what's best). I know that for me, we are so much stronger working through this together, and even though he has caused me pain that is in some ways irreparable, I love him more than ever because he doesn't take the easy way out of this mess. He's fighting because he loves me. We're both fighting because we love each other.
–G.
Why This Matters
This heartbreaking yet hopeful story shows how the struggle is not the defining characteristic of the person struggling. The problem with porn is that it has the capability to entice and attract anyone, even those who actively hate porn and are in otherwise healthy, happy relationships. And while it would be easy to say that it's the struggler's fault for not resisting the powerful attraction of porn, saying so ignores the magnetic pull that porn can have on the most unsuspecting people.
On the surface, a porn struggle may seem basic and uniform, but the truth is, everyone's experience is as different as their unique personality and their unique story. We're here to fight for love, and give it a real chance. After all, real people aren't perfect, but they are all different. And unlike the repeated "storylines" or abuse that's shown all too often in mainstream porn, no two people and no two love stories are alike. We believe in love, not shame. Fight for it with us.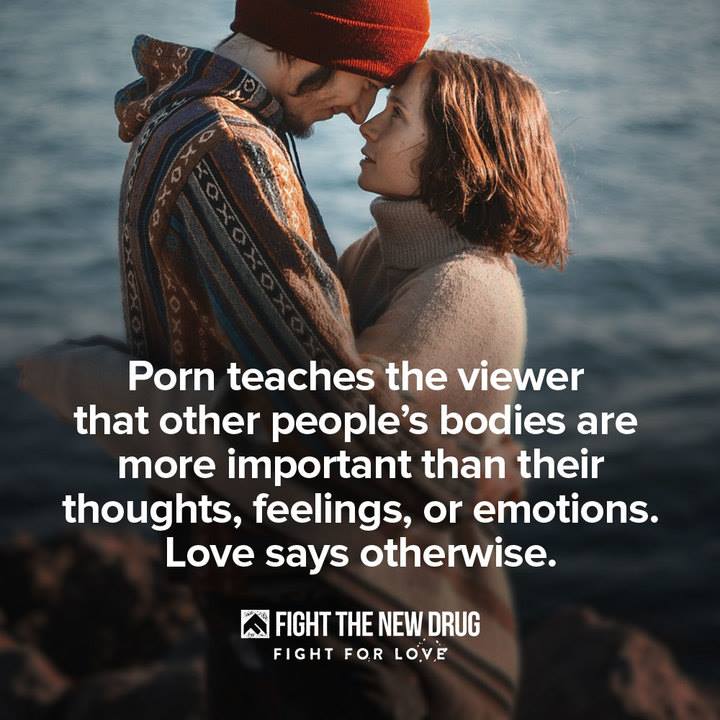 What YOU Can Do
People are not defined or confined by their porn struggle alone. SHARE this article and speak out that shame is part of the porn problem.
Need help?
For those reading this who feel they are struggling with an obsession or addiction to pornography, you are not alone. Check out our friends at Fortify, a recovery program that will allow you take a step toward freedom. Anyone 17 years and younger can apply for a free scholarship to the program, and there is inexpensive pricing for anyone 18 and older. There is hope—sign up today and start getting the help you need at your own pace alongside a supportive community.
Spark Conversations
This movement is all about changing the conversation about pornography. When you rep a tee, you can spark meaningful conversation on porn's harms and inspire lasting change in individuals' lives, and our world. Are you in? Check out all our styles in our online store, or click below to shop: