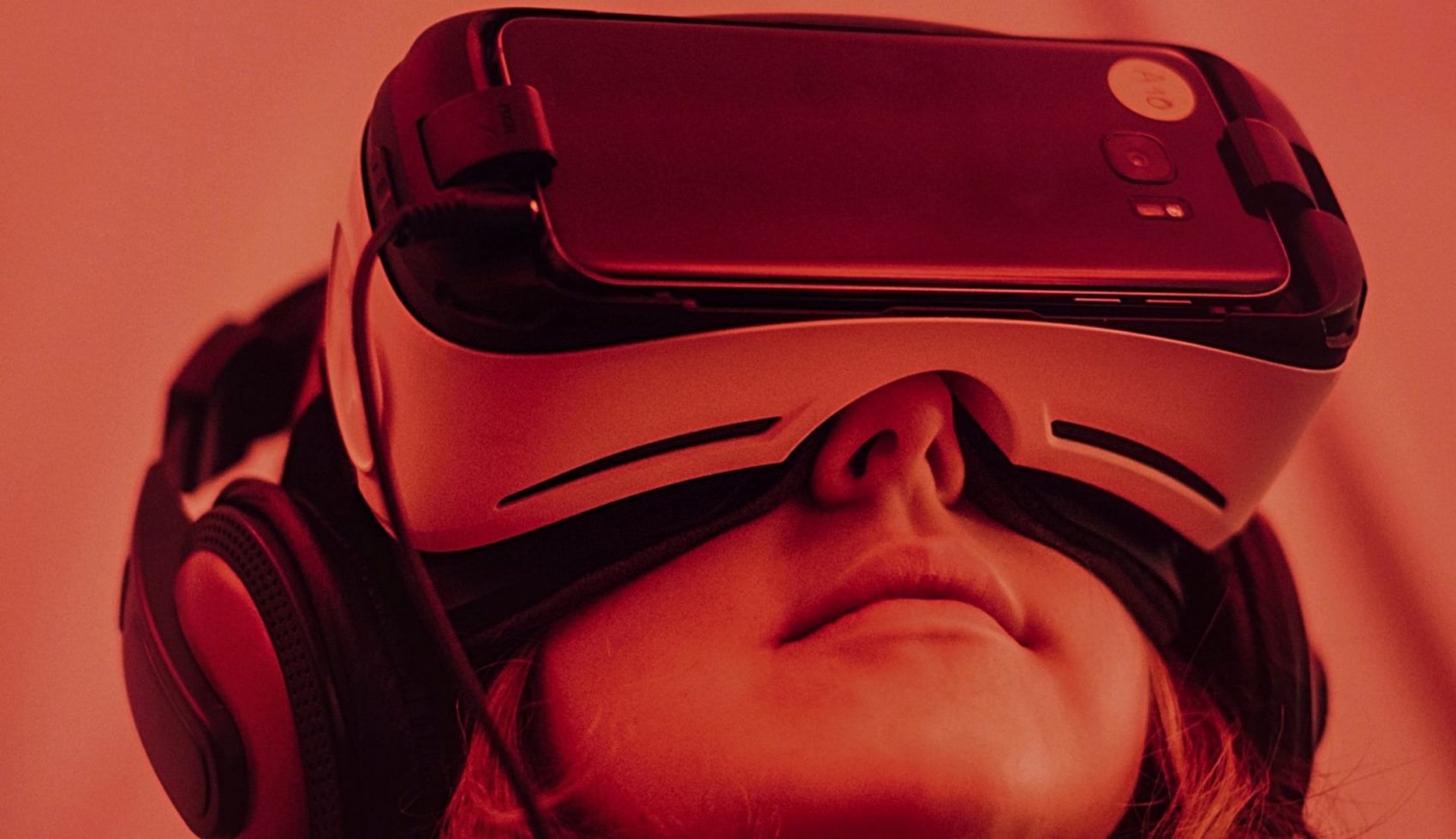 Since the boom of internet porn with its influx of free amateur videos, established porn production companies have been searching for ways to come up with new, unique products they can cash in on. Normally, the porn industry is thought of as an innovator—a first adopter of a new technology, like in the case of production companies profiting off of VHS tapes.
No doubt porn is more popular and accepted than ever, but free internet porn sort of stabbed the main production companies in the back, pirating their content and posting it free of charge. Now, as virtual reality technology has progressed, producers, directors, and performers alike have predicted it to be the next big thing to hit the porn industry—but this time, as a profitable alternative to free porn tubes.
Cashing in on VR tech
One company to capitalize on the rising popularity of VR porn videos is Naughty America. Since releasing their first VR porn video in 2015, they noticed VR porn consumers are more willing to actually pay for content. They estimated one in every 1,500 viewers of traditional 2D porn scenes become paying customers while one in 167 visitors to the VR preview pages subscribed.
This isn't the price of a Netflix subscription either. Customers pay either $25 a month for unlimited videos or three times that for a year. Even still, subscriptions to the website grew 55% in 2016 with revenue for the site overall increasing by more than 40%.
Related: Popular VR Porn Site Offers "Sex Therapy," And We Can't Believe This Is Real
This is one of many examples of the current excitement around VR porn. Consider how, in 2016, Japan's first VR porn festival was shutdown due to overcrowding. Additionally, Piper Jaffray, an investment bank, estimates VR porn to grow into a $1 billion industry by 2020.
Skeptics still remain. Will VR porn bring about another so-called "Golden Age of Porn" after the success of the 60s and 70s, or will it fizzle out faster than Pokémon Go? Whether or not it lasts, what we can say is that VR porn is starting to shake things up.
In search of a feeling
Virtual reality has been called the "ultimate empathy machine" for its ability to immerse a person into a different world and another person's experience. For example, film producer Chris Milk created a VR film that puts the viewer inside a Syrian refugee camp to witness a day in the life of a 12-year-old refugee girl.
While these types of films represent an exciting frontier, porn is really where the major growth in virtual reality is headed. While more research is being done to determine virtual reality's ability to improve a person's empathy, this isn't exactly the purpose of VR porn.
VR porn tries to place the consumer right in the action, letting them watch as a spectator or shift to point of view setting and embody the actions of a virtual performer. It is all in an effort to stimulate a reaction. As Adam Sutra, CEO of CamasutraVR said, "Everyone wants to feel something."
But remember, porn is an escalating behavior. The more someone watches, the less satisfied they'll be with the content, pushing a consumer toward more extreme content. VR porn claims to offer a new, all-encompassing experience without limitations, but of course, there is more to the story.
Writer Susannah Breslin met with Adam Sutra to test out his VR porn technology and wrote of her experience touching one of the performers in the video.
Related: Experts Say The Virtual Reality Porn Industry Will Be Worth $1 Billion By 2025
"The flesh depressed. She looked real, but I couldn't feel her."
VR porn promises a fantasy world, but it is just that. Relying on sight and sound provides a sense of immersion, but it cannot (at least not yet) stimulate your other senses. Your brain may imagine you can physically feel the warmth of a person's hand, but it is merely imagining.
There's irony in humans searching for a "feeling," a sense of connection, but then being distracted by a medium that cannot provide a sensation in your fingertips. What you do feel in VR porn is your brain reacting, over-stimulating, but it is not a feeling of love or intimacy we crave. It cannot replace the real closeness of a relationship, or authenticity of another person.
Real relationships are better
From the online anti-porn forum, NoFap, a user who shoots VR as a career personally felt the novelty wears off quickly, but the user admitted VR porn does one thing well:
"It simulates what it's like to have a woman up close. But since u can't touch or smell or taste or speak, it really just reminds you of the experiences you are depriving yourself by wasting time in vr porn. It makes you feel more lonely almost."
Related: What You Won't Read In Cosmo: Where To Go For The Best Sex Tips

This user's experience honestly sums up the effect of all porn, not just VR porn. It gets closer and closer to making consumers feel like they are satisfying their craving for connection, but in actuality, porn completely misses the point.
Humans naturally desire relationships. For this reason, consumers may get distracted or disheartened and look to VR porn to fill the void—only to deepen it, instead. They may watch hardcore porn or simply want to sit in a virtual room next to a virtual person of the opposite sex. Adam Sutra wasn't wrong when he said we all want to feel something, but in no way can VR porn or other hardcore content satisfy the desire for real connection. Only real love can do that.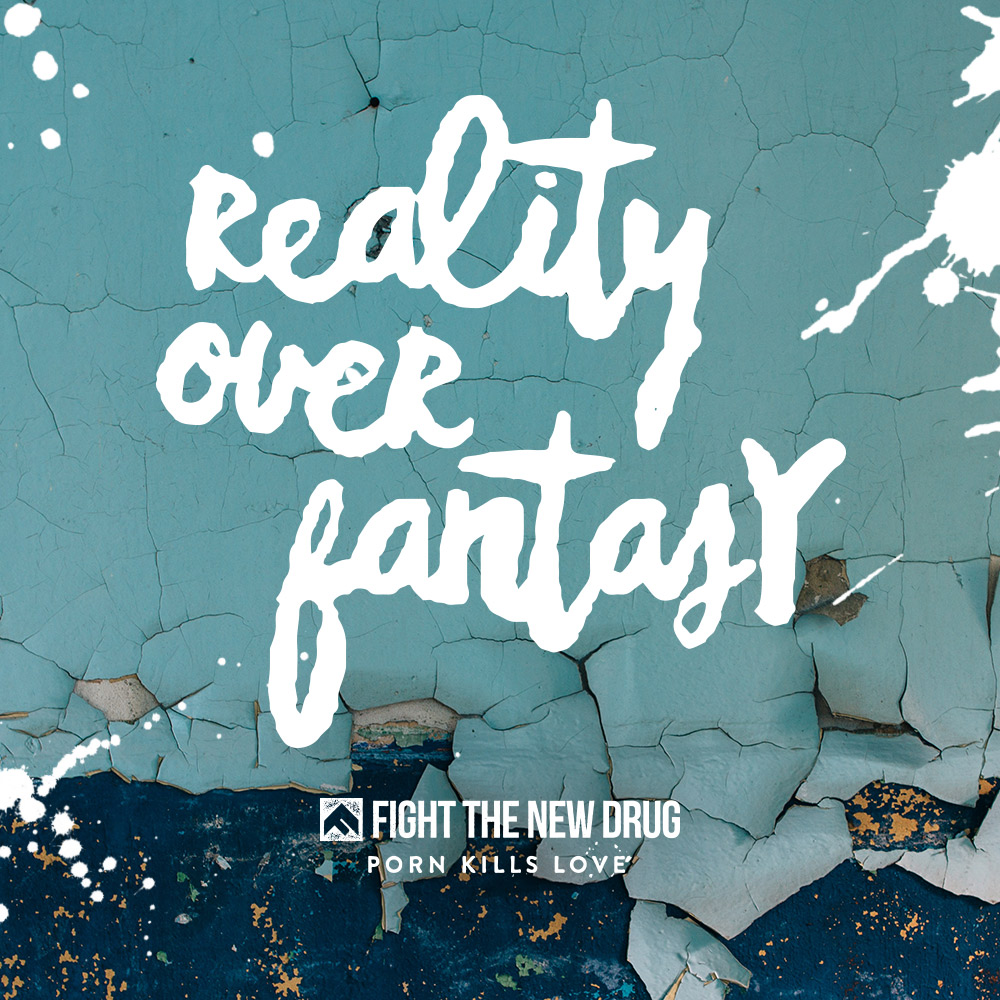 Get Involved
VR porn is just like any other porn—harmful and exaggerated. SHARE this post to get the word out that VR porn isn't worth watching!
Spark Conversations
This movement is all about changing the conversation about pornography. When you rep a tee, you can spark meaningful conversation on porn's harms and inspire lasting change in individuals' lives, and our world. Are you in? Check out all our styles in our online store, or click below to shop: