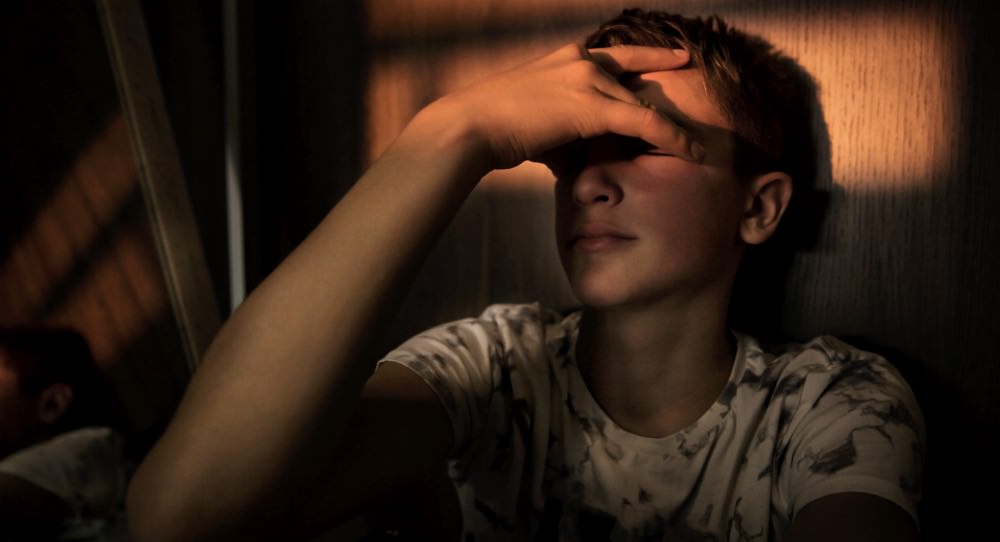 Mental health issues are a hot topic in our generation as people are finally getting comfortable with talking about it.
You might be wondering what exactly classifies someone as having a mental health problem, and how it's diagnosed. Typically, mental illness is defined as a disorder that affects your mood, thinking and or behavior.
Depression, anxiety, eating disorders and addictive behaviors are all prime examples of mental health issues. For most people, it's completely normal to have mental health concerns from time to time. For everyone, it's perfectly healthy to regularly get mental health check-ups like every other health check-up you might get.
Related: 5 Ways Your Porn Habit May Be Harming Your Mental Health
Approximately 1 in 5 people experience mental illness in a given year, and it's becoming more common as the signs are more widely recognized.

Pornography can be a huge factor in mental health issues
While this may come off as shocking to some, consuming porn can take you to a whole different world—not only physically, but mentally.
Porn triggers the reward center in the brain, and floods the consumer's brain with dopamine. Like other addictive substances/behaviors, this creates a short-term happiness in the given moment. It might feel good in the moment, but the fact is, watching porn only generates long-term problems for consumers' own longevity and health.
Related: Why Increased Traffic To Porn Sites During The COVID-19 Crisis Is Problematic, And What We Can Do About It
As humans, we are biologically wired for connection and real-life connections with real people. Watching porn does the complete opposite—removing the consumer from their real-life world—leading to disconnection and driving a wedge between the consumer and their other relationships. Social isolation starts small, but it's possible that it can lead to and fuel various forms of addiction and fuel existing depression.
In other words, research has indicated that having a frequent, isolating porn habit can increase a consumer's vulnerability to mental health issues like depression and anxiety.
Does porn trigger depression or vice versa?
Recently, we received a message from a supporter who told us how porn affected his mental health and depressive state. To him, porn was a drug that he couldn't escape from. It took him many tries and it not only gave him a false and short-lived sense of pleasure, but it triggered real feelings of depression, disconnection, and shame. In his words, porn made him feel less human. Sound familiar?
So, what happened when he tried to give porn up for good? He noticed his depression noticeably lessened and happiness, joy, and connection started to take place. Life became more enjoyable and he felt more connected to the people around him. Now, we're not saying that his depression was solely caused by porn, only that using porn as an escape did not help his mental state.
Related: Can Porn Change The Way You Experience Healthy Human Connections?

In all honesty, anytime anyone spends a lot of time with the usual pornography consumption cycle, it can often turn into a depressing, demeaning, self-loathing, and lonely kind of experience. Not only for the person watching porn, but it even affects the relationships and the ones you care about.
Studies have found that when people engage in an ongoing pattern of "self-concealment," which is doing things they're not proud of and keeping it a secret, it makes them more vulnerable to serious physiological issues.
Could it be true that porn triggers depression or is it the other way around? What we do know is this, the more people feel bad about themselves, the more they seek comfort wherever they can get it. And if they're already caught up with a secret porn habit, it's likely they will turn to more porn.
It's hard to say what exactly comes first, the porn problem or the depression itself, but in this particular scenario, it goes hand-in-hand.
Similarities between porn struggles and mental health issues
Did you know that watching a lot of porn can trigger the same symptoms as a mental health disorder would?
Struggling with mental health issues and struggling with porn have more similarities than you'd think. Let's take a look into a few similarities, side effects and symptoms associated with both mental health issues and an obsession or addiction to porn:
Constant questioning of true happiness
Tiredness and low energy

Is pornography the latest life-crippling disease?
It was for actor and former NFL player, Terry Crews. His story is just one of many and the truth is, he ended up going to rehab for his addiction. Not only did it mess up his life and marriage, but he says it also messed up the relationships around him. Sad, right?
Related: Is Watching Porn Part Of A Healthy Self-Care Routine?
Terry Crews revealed his porn addiction and struggle on Facebook in 2014. With almost 3 million views and over 10,000 comments later, many people thanked him for his honesty while opening up about their own personal struggles. His struggle has continued to reach and impact more people to seek help like he had.
Mental health and porn are linked
People often don't get the mental health services they need today because they don't know where to start. The same thing goes for those who struggle with porn, even if their habit has started impacting their life in a very real and negative way. The good news is there's hope, and we believe in you.
We fight to raise awareness of the harmful effects of porn and its connections with mental health issues.
Related: If You're Stressed, Bored, Or Lonely, Is Watching Porn A Healthy Escape?
Whether you know someone that's struggling, or you yourself are personally fighting for freedom, we encourage you to confide in someone you feel safe with.
Whether it's a close friend, a trusted adult or support group, there is nothing is more rewarding than taking a first step in your journey toward freedom, whatever that looks like.
The NAMI Helpline is available Monday through Friday, 10 a.m. to 6 p.m. EST to answer your general questions about mental health issues and treatment options. You can get information on mental health services in your area and learn how to help a loved one find treatment.
National Alliance on Mental Illness (NAMI) Helpline: 1-800-950-NAMI (6264)