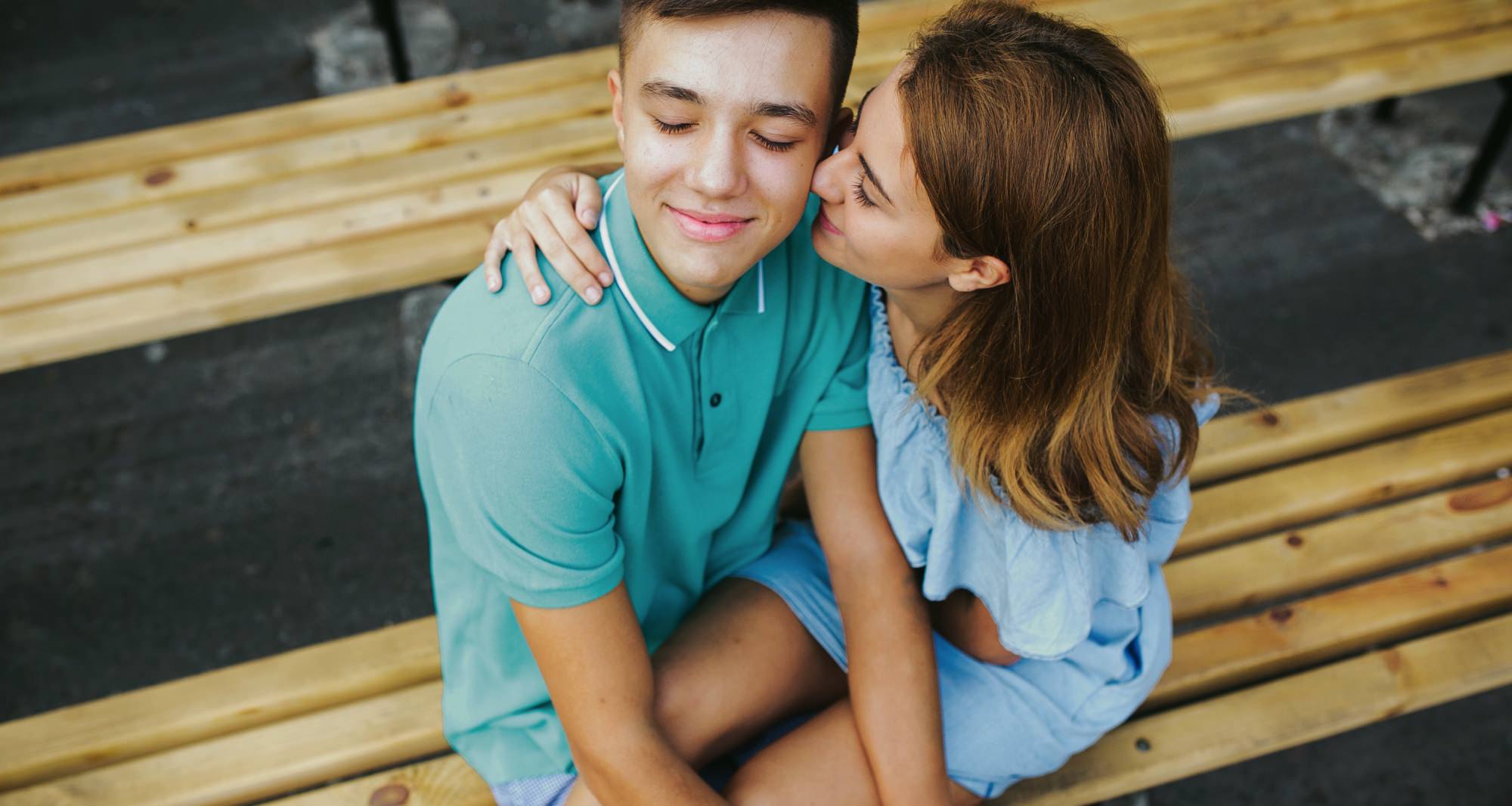 Ever fallen in love with someone? Or even had a crush, where you felt that butterfly flip in your stomach when you talked to them, or even thought about them? Maybe you've felt those deep feelings of affection, of concern for another person's well-being, or excitement for finding an authentic connection with them. All that, plus hope and wonderment all at once, in that way that changes your world and makes everything a little brighter.
Now, have you ever looked at porn and felt that same feeling? We're guessing, probably not.
While we know that porn is a fantasy depiction of sex, it's also a total counterfeit for real relationships. And like most counterfeits, it proves to never amount to very much value or have any sort of lasting worth. Just like a cardboard cutout of your crush, you can't really fall in love or feel those feelings with a cheap, two-dimensional imitation.
Self-Fulfilling Prophecy of Loneliness
Many people tell us that they watch porn because they can't get a real relationship. We understand this is something that a lot of people do, and porn can help them feel less lonely in the moment, let's break down how flawed this really is.
If you want a relationship, your chances of getting in a relationship are higher when you go out and meet real people. In fact, you up your chances by a much larger percentage if you put yourself out there and meet people in the same time that you'd be home, watching porn by yourself. And the reality is, your chances of finding a relationship and falling in love for real are lowered significantly when porn is a constant habit because porn can add to already existing feelings of loneliness and anxiety.
Related: 5 Reasons Why Real Love Will Always Be More Satisfying Than Porn
Research shows that porn offers consumers temporary relief from anxiety, depression, and loneliness in exchange for making these same problems much worse in the long-term. [1] These types of feelings don't make looking for a real partner a positive experience, and porn create serious issues when you actually do get in a relationship.
So while porn might feel good in the moment, it probably won't help you find a partner or help to shape a healthy attitude about relationships. In the end, ditching porn can open up a world of exciting opportunities in reality.
Life Without Porn Is Pretty Prime
Recently, we received a message from a Fighter who realized that life without porn can be more exciting, and real relationships are actually really awesome:
"Dear FTND,
I just read your post titled "Why being in love means fighting against porn." You shared a message that somebody sent to you about being in love with a girl. I've been porn free for a little over a month now, and within that time period I've introduced myself to this girl, gotten her phone number, and we've gone on 2 dates. Planning the third!
She's always on my mind, so much it's almost overwhelming. I just wanted to thank you for starting the FTND movement, as it certainly has opened my eyes and has helped me along my road to freedom. I think I'm experiencing falling in love. Maybe she's not 'the one'…I don't know what the future holds but all I know is that I have more confidence in myself than ever before, and it's amazing."
Amazing, right? And ditching porn is making real love in real life even more possible for him. And that's after only a month! Really walking away from the endless cycle of porn-binging and self-loathing has positive effects that can be felt almost immediately.
Related: Why Being in Love Means Fighting Against Porn
Love—an emotion that can bring out the best in all of us. It pushes us to be better, to reach out, and to think of others. It makes the best moments in life even sweeter. It's exhilarating to love and be loved back. It helps us to consider that there is more to love—so much more—than gratifying your own desires, sexually or otherwise.
There is the give and take that makes your own generosity, kindness, and care for the other person in your relationship part of what fulfills you in that relationship. That is what we're fighting for, and that is what this movement is shining a spotlight on.
Love Can Be Difficult, But It's Worth It
Porn doesn't portray the realistic give-and-take nature of a partnership. News flash: relationships are hard. They take sacrifice. Just ask anybody in a long-term relationship; relationships require putting the needs of another before your own. John Gottman is a world-renowned relationship therapist, and in his research on what causes relationships to last, he found kindness and generosity to be the top two factors. [2] Couples who were kind and generous with one another were more likely to stay together and to be happy.
Clearly, porn is in complete contrast to that ideal. Porn is selfish and often portrays selfish and even violent acts between performers on screen. In fact, when a team of researchers analyzed the most popular porn videos a few years ago, 88% showed physical violence and 49% contained verbal aggression. [3] Viewing physical and verbal aggression for sexual pleasure definitely doesn't encourage kindness and generosity in a relationship.
While healthy relationships involve trust and communication, porn decreases trust and communication in a relationship and isolates the consumer. [4] It also sells the lie that being with another person does not require the effort of getting to know them, asking them out, devoting time to them, working through arguments, and getting through all of life's messy moments together. That's part of the big picture of love, and a key part where porn fails to portray what's important in relationships.
Porn Isn't Sex, And Sex Isn't Porn
And it's not just about relationships. We get that sex is a part of a healthy, fulfilled relationship. At Fight the New Drug, we are all about infusing more sexiness into the world, not less. When you think "anti-porn," you might think "anti-sex," but that is absolutely the opposite what we are about.
Sex is completely normal, and something to be naturally desired. It's an awesome and healthy part of committed, loving relationships. As humans, we are wired to need love, to feel loved, and to feel the desires to be sexual with another person. While that is all well and good, there is a twisted counterfeit that seeks to hijack and profit from this natural wiring—porn.
Related: 3 Things Porn Doesn't Show About Love and Relationships
If you find that you can't stop thinking about porn, but also can't remember when the last time was your stomach did a backflip at someone you love, or even someone you wish you could get to know a little better, take this example as motivation. Then, when you feel that awesome excitement in real life—and you will—take that as motivation to keep going.
Love is more than one-sided sexual gratification. And partners in love are more than their bodies. Porn simply doesn't show how amazing it is to love another person. It doesn't give you those feelings of being loved, or the ability to love another.
The truth is, you won't fall in love by looking at porn. But ditching porn and looking for a real partner in real life can be more than half the battle of finding someone.

Get Involved
Whether you have a partner or not, take a stand for real love and SHARE this article.
Spark Conversations
This movement is all about changing the conversation about pornography and stopping the demand for sexual exploitation. When you rep a tee, you can spark meaningful conversation on porn's harms and inspire lasting change in individuals' lives, and our world. Are you in? Check out all our styles in our online store, or click below to shop: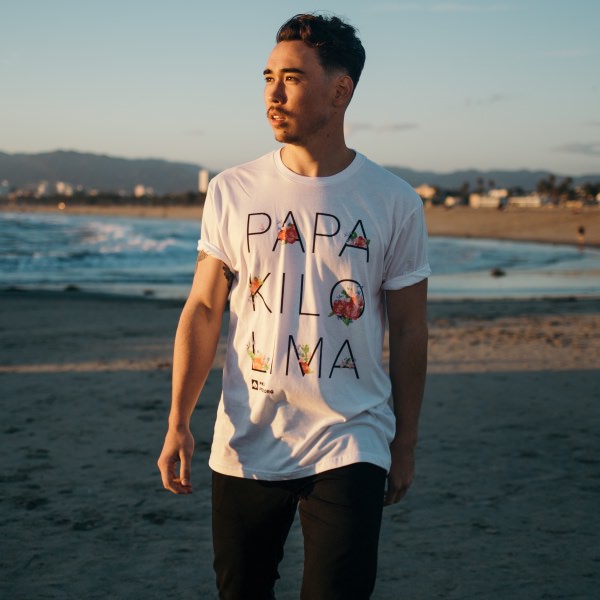 [1] Flisher, C. (2010). Getting Plugged In: An Overview Of Internet Addiction. Journal Of Paediatrics And Child Health 46: 557–9; Layden, M. A. (2010). Pornography And Violence: A New Look At The Research. In J. Stoner And D. Hughes (Eds.) The Social Costs Of Pornography: A Collection Of Papers (Pp. 57–68). Princeton, NJ: Witherspoon Institute; Paul, P. (2007). Pornified: How Pornography Is Transforming Our Lives, Our Relationships, And Our Families. New York: Henry Hold And Co., 82; Kafka, M. P. (2000). The Paraphilia-Related Disorders: Nonparaphilic Hypersexuality And Sexual Compulsivity/Addiction. In S. R. Leiblum And R. C. Rosen (Eds.) Principles And Practice Of Sex Therapy, 3rd Ed. (Pp. 471–503). New York: Guilford Press.
 [2] Smith, Emily Esfahani. "Masters Of Love." The Atlantic. 12 Jun 2014. Http://Www.Theatlantic.Com/Health/Archive/2014/06/Happily-Ever-After/372573/
[3] Bridges, A. J., Wosnitzer, R., Scharrer, E., Chyng, S., And Liberman, R. (2010). Aggression And Sexual Behavior In Best Selling Pornography Videos: A Content Analysis Update. Violence Against Women 16, 10: 1065–1085.
[4] Layden, M. A. (2010). Pornography And Violence: A New Look At The Research. In J. Stoner And D. Hughes (Eds.) The Social Costs Of Pornography: A Collection Of Papers (Pp. 57–68). Princeton, NJ: Witherspoon Institute.