Here at Fight the New Drug, we are big fans of love. It is an emotion that brings out the best in all of us. It pushes us to be better, to reach out, and to think of others. It makes the best moments in life even sweeter. It's exhilarating to love and be loved back. When you think of your best memories, we're willing to bet most of them didn't happen alone. They likely happened with your best friends, your brother or sister, your cousin, your aunt or uncle, or your mom and dad. They happened with someone you love and care for.
That is why we have always chosen to fight for love as much as we are fighting against porn, because we believe porn is one of the biggest threats to real love. The Greek philosopher Socrates once said: "The secret to change is to focus all your energy, not on fighting the old, but on building the new." We've taken that to heart here. Rather than focusing all of our energy on fighting against pornography, we feel it is just as important to fight for love. We want people to feel and experience the rush of being with a real partner that completely understands, loves, and appreciates them. As human beings, we are wired to give and receive love and to be intimate with another person. When we see and understand all that real love can offer, we can also see that porn is cheapest and most hollow counterfeit of it.
Related: 5 Reasons Why Real Love Will Always Be More Satisfying Than Porn
We have the benefit of receiving tens of thousands of personal accounts from people all over the world. Some are expressing heartbreak while others are sharing hope. All are aware of the harmful effects of pornography on the individuals and relationships. Some of the inspiring personal accounts show that as porn is pushed out of the picture, love grows. For example, check out this message we received from a follower in the Philippines:
Dear FTND,
So this is what it feels like being head-over-heels in love with a girl. Your cities of residence may be neighbors, but it feels like a million miles apart, all because she isn't with you. You imagine having kids with her. You imagine doing household chores with her. You imagine the occasional glance at her that feels like you are looking at the world's wonders combined, and your day is made. You imagine showing her all the skeletons in your closet, and she'll be ok with that.
If I had sex with her (which I am reserving until marriage), I would imagine how pleasurable it would be, joining with her. I know for sure it won't be in the same manner that porn stars do it, because my beloved isn't a porn star, but rather, a human being with a wonderful personality, coupled by divine-molded beauty. I won't have sex at her; I will have it with her.
Did I feel like this when I was addicted to porn? Did I feel like I wanted to be with porn, love it, and marry it? Did porn give me this giddy feeling? My answer: NO.
So, tell me FTND, is this how it feels like looking at a girl without porn-tinted eyes for the first time in my porn-free life?
Thanks,
Fighter from the Philippines
How cool is that? You can't help but smile as you read this guy express how much he loves and cherishes his girlfriend after kicking his porn habit. The fact is that partners are so much more than the aggressive and robotic movements shown in porn. There's nothing like being with a human being with depth, value, and beauty. Love can effectively extinguish the power that porn can have a person. This guy isn't alone either; we have received countless other messages from people across the world who share their stories of positivity and affection once they decide to rid their life of porn.
Along with these powerful personal accounts, there are countless peer-reviewed scientific studies that tell the same story. They show the effects that a healthy, supportive relationship can have. When love is the focus of our life, it's cheap imitations look less and less appealing.
A 2004 study involving 531 participants analyzed how social connections influence someone's view of pornography. Along with many other interesting findings, the researchers discovered that happily married individuals were 61% less likely to have visited a pornographic site in the last 30 days.[1] That should say something.
Related: 3 Reasons Why NOT Watching Porn Is The Most Sex Positive Thing You Can Do
In a separate study, researchers tried to find out if the quality of a relationship would affect someone's tendency to watch pornography. [2] From a sample of 1291 unmarried couples, relationship strength was determined with a questionnaire of items such as happiness, thoughts about breaking up, trust, and overall happiness. The study concluded that there was a significant correlation between relationship quality and one's likelihood to watch porn. Basically, if love is in the picture, porn probably won't be.
In this movement for love, we're not just fighting against the harmful effects of porn, we are fighting for something much bigger. Fighting for love means fighting for the things in life that are healthy and worthwhile. It means pursuing the authentic and meaningful experiences of love, and rejecting the counterfeits that porn tries to sell. Simply put: we think love is sexy. Are you with us?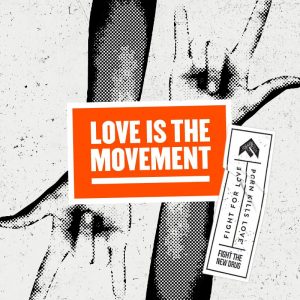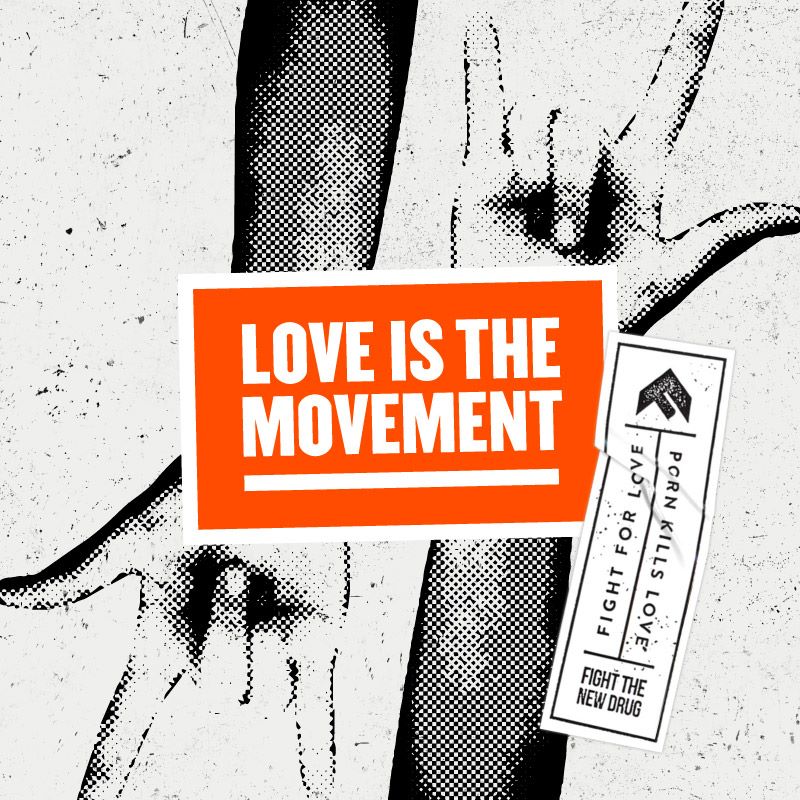 What YOU Can Do
Add your voice to the conversation and fight for love. SHARE this article to spread the word on the harmful effects of pornography!
[1] Stack, S., Wasserman, I., & Kern, R. (2004, March). Social Bonds and Use of Internet Pornography. Social Science Quarterly, 85(1), 75-136.
[2] Maddox, A., Rhoades, G., & Markman, H. (2009, December 29). Viewing sexually-explicit materials alone or together: Associations with relationship quality. Retrieved November 04, 2016, from https://www.ncbi.nlm.nih.gov/pubmed/20039112