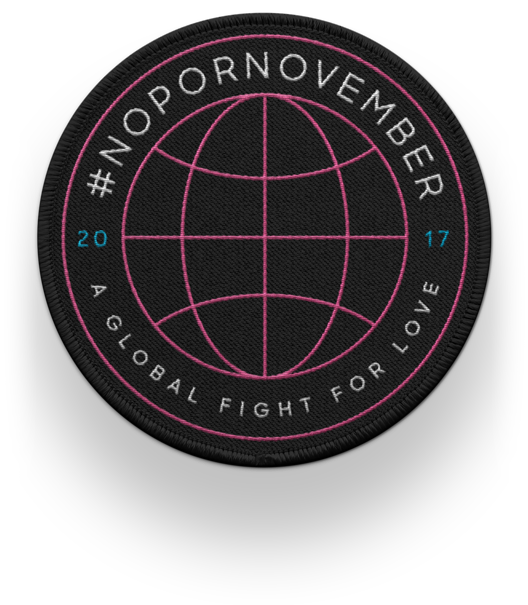 Pornography's influence is felt around the globe, perhaps most visibly in the way it encourages the extreme sexualization of youth, perpetuates "sex sells" advertising, and fuels the demand for human sex trafficking.
This November, we're traveling around the world to expose pornography's effects on a global scale. Along the way, we'll check in with Fighters like you, to hear how you're fighting for love in your community.
Book your ticket for this virtual journey below and join us as we kick off our global fight for love!
By Submitting Above You Agree To The Fight The New Drug Privacy Policy.
Your Trip is Booked,
Fighter

!

This is going to be the largest #NoPornovember we've ever had, and we're so glad you're along for the ride. We'll keep your itinerary updated for the journey and pass along some travel tips before we embark!
WHAT'S NEXT
Download the official Fighter App and start working towards prizes in our ongoing campaigns, or head over to our store and grab some gear to rep on the journey!
CHANGE THE
CONVERSATION WITH

GLOBAL RESOURCES
NOW FIGHTING IN FIVE LANGUAGES
LEARN & SHARE FOR A CHANCE TO
JOIN WITH FIGHTERS
AROUND THE WORLD
David Talley
Photographer
Dr. Kelly Starrett
CrossFit Coach