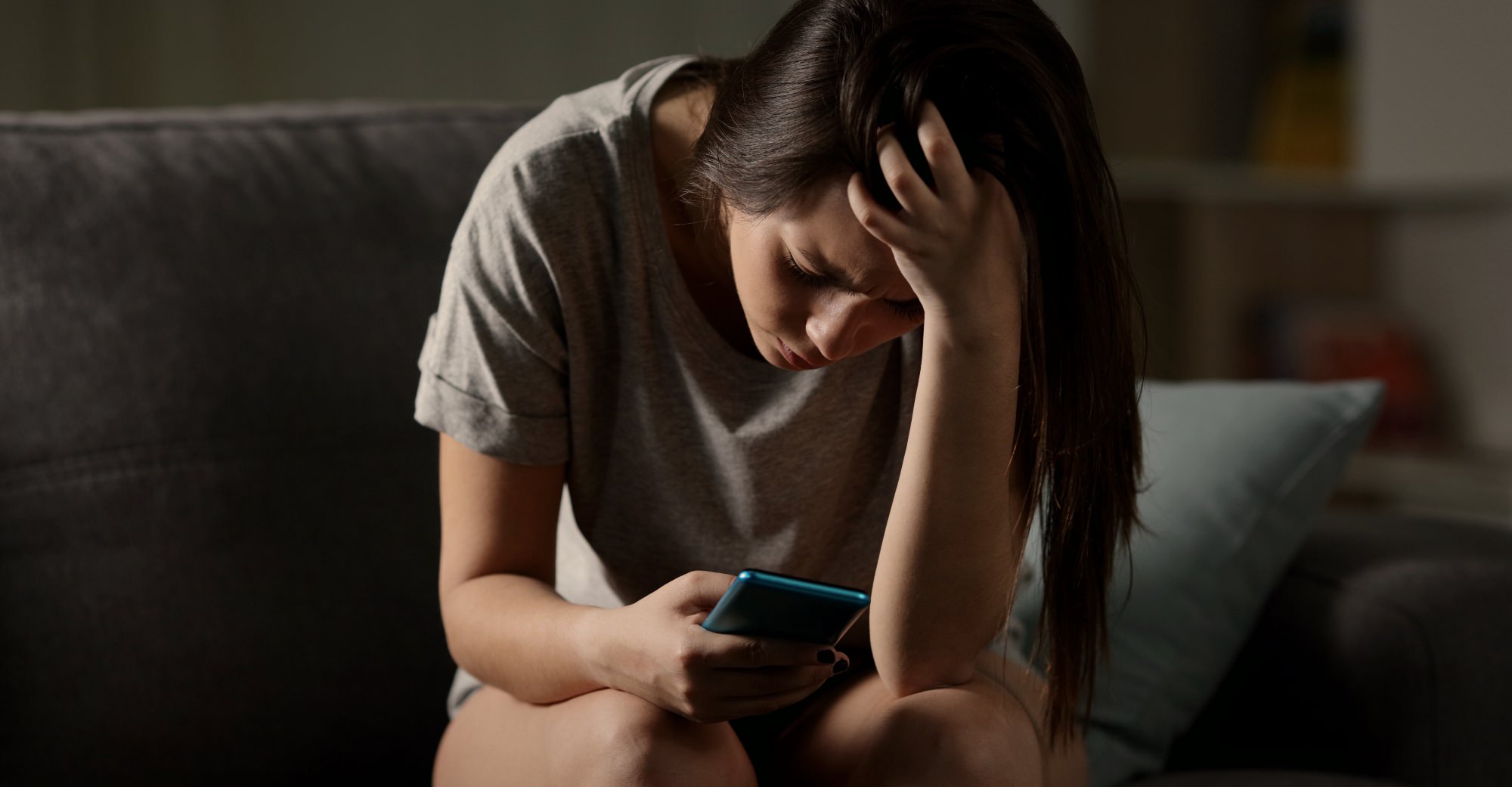 Every other day, it seems like a celebrity has private, explicit photos or videos of them released without their consent. So at this point, we're all probably a little too familiar with the issue of revenge porn—also known as nonconsensual pornography.
Revenge porn is a subcategory of an even larger problem, known as nonconsensual pornography sharing. Nonconsensual pornography sharing is basically when nude or nearly nude pictures/videos are posted on the internet without the permission of the person in the photo or video.
Related: Sexting Linked To Increased Porn Consumption, Relationship Insecurity, And Cheating
Sometimes this happens because their ex wants to get back at them for something, like with Blac Chyna and Rob Kardashian. Sometimes it's internet trolls that hack into personal accounts and steal private pictures, like with Charlie Evens back in 2015. There are even Facebook groups of personal-photo hunters that seek out and trade explicit pictures of women in their personal circles. Twisted, and not cool.
Related: Students From 71 High Schools Targeted By Huge Revenge Porn-Sharing Group
Many of these are posted with the identification of those who are pictured, so the violated person can't escape harassment. These pictures are either stolen or used by someone the victim trusted in order to humiliate and abuse them.
An every day people problem
But this doesn't just happen with celebrities. This problem is a lot more common that you might think among average, everyday people. Although the majority of states have passed legislation attempting to criminalize revenge porn and national legislation is waiting to be passed (with bipartisan support), nonconsensual pornography is still very much a part of our society—and it mostly affects young people.
Let's look at some of the facts via a report from the Data & Society Research Institute and the Center of Innovative Public Health Research.
1. 1 in 25 internet-using Americans has been a victim or posts or threats of nonconsensual pornography sharing.
2. Women are twice as likely to be threatened as men. 1 in 10 young women under 30 has been threatened.
3. Young people ages 15–29 most likely to report being threatened by revenge porn sharing.
4. Young people 18–29 are mainly the ones that have actually had photos publicly posted of them, men and women are equally likely to have nonconsensual images posted.
5. Most victims come from low-income households.
6. People of color are more likely to be victims.
7.  LGBTQ+ people are at much higher risk than heterosexual people, with 17% of LGBTQ+ internet-users threatened or actually had pictures posted of them.
8. According to a recent study at the University of Kent, about 99% of people surveyed expressed at least some approval of the posting of revenge porn.
9.  According to DoSomething.org, 24% of teens 14 to 17 and 33% of young adults 18 to 24 have been involved in some form of nude sexting, which is fuel for nonconsensual pornography.

10. 70% of those teens sext with their significant others, with 61% feeling pressured to do it at least once.
So, now we can see how common and concerning this problem is, but what does this kind of exploitation do to its survivors?
Revenge porn and sexual assault
A study published in 2016 looked into how revenge porn affects victims. Their conclusion? Victims of revenge porn can experience significant damage to their mental health, including trust issues, PTSD, anxiety, depression, suicidal thoughts, and several other mental health effects.
These responses are pretty similar to what happens to survivors of sexual assault, which isn't surprising. Both of these problems stem from a lack of consent, usually by someone the victim trusted.
Related: Teen Sextortion: Huge Revenge Porn Sharing Network Targets Underage Dutch Girls
Our society has finally started speaking out against victim-blaming when it comes to sexual assault, but there's no doubt that we have a long way to go when it comes to victim-blaming people for revenge porn.
It's time to stand together fight for love, not exploitation or humiliation.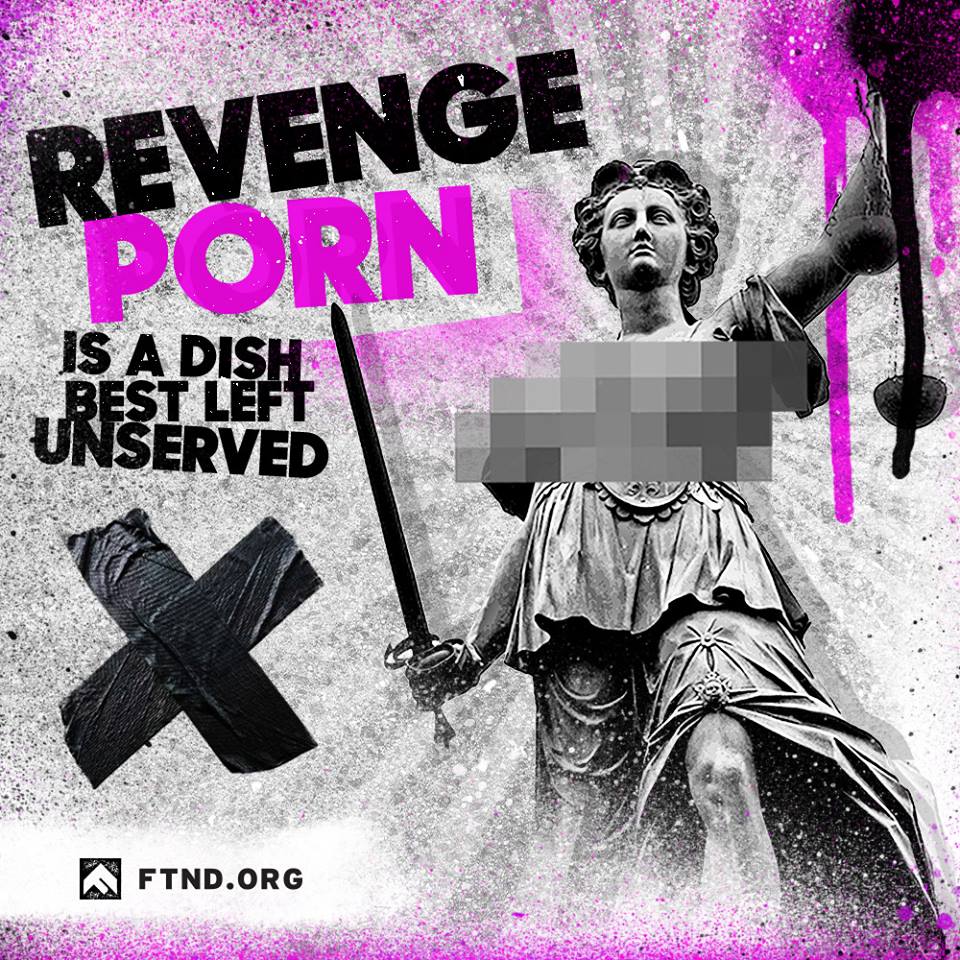 Get Involved
Make a commitment to fight sexual exploitation. SHARE this post and get the word out that revenge porn is an everyone issue.
Spark Conversations
This movement is all about changing the conversation about pornography and stopping the demand for sexual exploitation. When you rep a tee, you can spark meaningful conversation about porn's harms and inspire lasting change in individuals' lives, and our world. Are you in? Check out all our styles in our online store, or click below to shop: