Fight the New Drug – Who We Are & Why We Began This Movement For Love
Every movement has a story, and every story has a beginning.
When we started Fight the New Drug, we had no idea that it would one day become the worldwide movement that it is now. Just nine years ago, we were just wide-eyed college kids with a desire to make an impact on the world, but no idea where to start. Thanks to every single one of you Fighters who has ever bought a t-shirt, opened your mouth to change the conversation, reposted an image, shared a video, donated a dollar, or attended an event, we are what we are today.
We continue to be astounded by the amazing support of millions of Fighters across the globe who care about this important cause as much as we do. Our story is about a small seed of an idea that has grown into something much larger.
The truth is, we all have a story that has the potential to change the world. We hope this video inspires you to stand up and share yours. Dare to make a change and just watch what can happen.
– The Founders
Fight the New Drug
Need help?
For those reading this who feel they are struggling with an obsession or addiction to pornography, you are not alone. Check out our friends at Fortify, a recovery-focused platform that will allow you take a step toward freedom. Anyone 17 years and younger can apply for a free scholarship to the site, and it's an inexpensive fee for anyone 18 and older. There is hope—sign up today to get the help you need and join with an encouraging community.
Rep The Movement, Start A Conversation.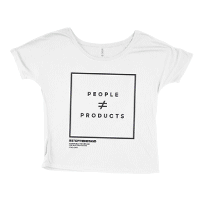 This movement is all about changing the conversation about pornography. When you rep a tee, you can spark meaningful conversation on porn's harms and inspire lasting change in individuals' lives, and our world. Are you in?
SHOP NOW