I remember the first time I wore my "Love Can't Be Clicked" shirt to my university. It was a public speaking class, and that day we were choosing what topic we were going to do some research on and then expose a ten minutes' presentation in front of 70 people.
We had total freedom to pick any topic to present, but apparently, I was the only one that did not have that privilege (and I am grateful for that). After the class was finish, my professor asked me if I could speak about the harmful effects of porn because my shirt grabbed her attention and she had experienced from first-hand in her marriage the catastrophic consequences that porn caused.
Three weeks later, I did my presentation. Eleven guys and four girls talked to me after because they recognized how their habit of watching porn was affecting them and their relationships.
Related: How You Can Bring Fight The New Drug To Your School/City (VIDEO)
In the list of the 10 Latin American countries that spend the most time watching pornographic content, Puerto Rico is number one. If you compare the population of the island of Puerto Rico (3.411 million people) vs. the biggest country in Latin America, Brazil (207.7 million people) this statistic is worrying.
A challenge that has always been present in Puerto Rico is to not speak about the effects of pornography.

After that presentation, little did I know, my professor shared with her colleagues about my stand. A few days later a Professor, that used to teach "Sexual Psychology" and is a sexual psychologist reached out to me because the university recognized that it was a health crisis among the student body. From speaking in front of 70 people I had the opportunity to bring the fight against porn to 400 people in a public university.
Today, I asked myself what would've happened if I never decided to wear my shirt to class and be brave enough to accept the challenge of bringing to the table a topic that is still a taboo but in the secret of homes is destroying so many people's lives?
Related: Uncovering Latin America's Fight Against The Sex Trafficking Crisis
In my case, I was terrified of public speaking. If that is your fear, I would like to remind you that we don't know who needs to hear what we have to say and I would like to encourage you to speak. We, as fighters, can be "loud" in our way; you do not need to stand in front of 400 people to change your classrooms, workplaces, neighborhoods, etc. Sometimes we think we don't have the power to change the world. We associate "changing the world" with talking to 10,000 people at the same time, but in my case, I decided to believe that I can change the world educating about the harmful effects of porn one person at a time.
But be on guard because you never know when the opportunity to talk to 10,000 people will knock on your door.
–Carlos-Daniel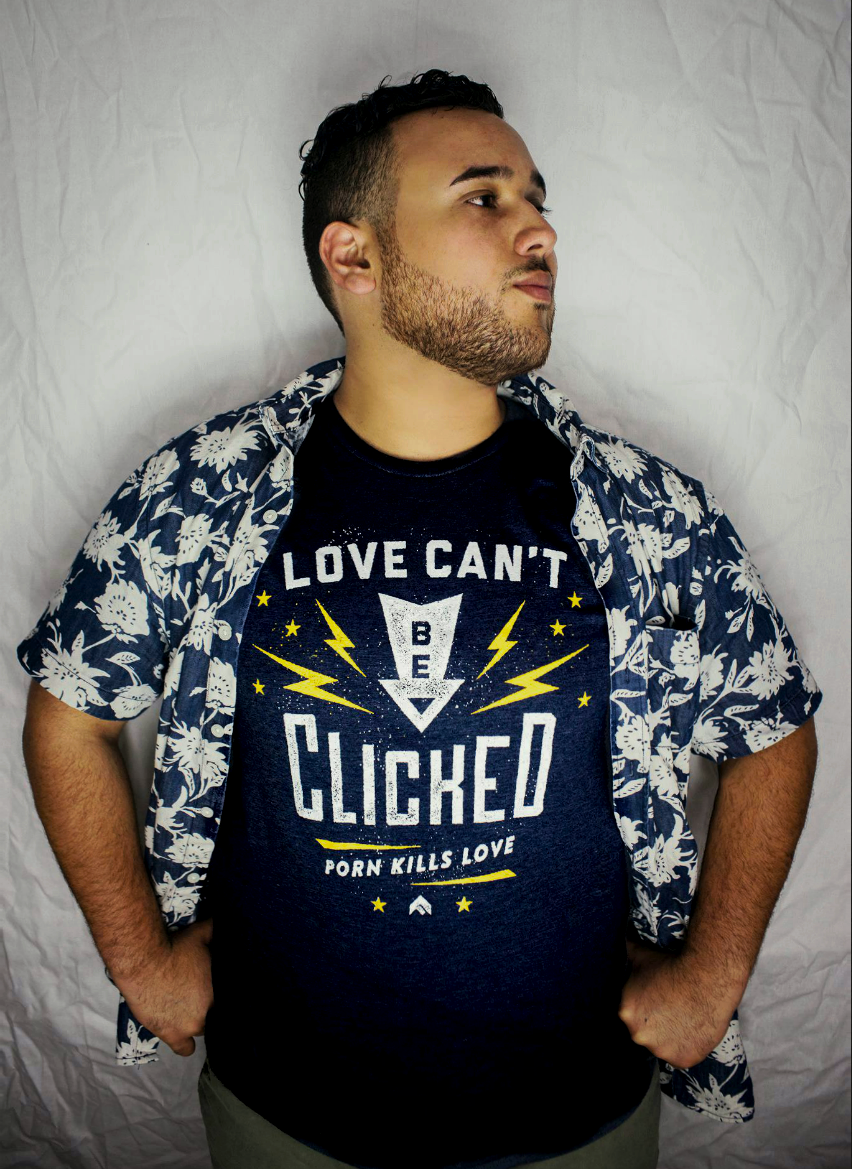 Support this resource
Thanks for taking the time to read through this article! As a 501(c)(3) nonprofit, we're able to create resources like this through the support of people like you. Will you help to keep our educational resources free as we produce resources that raise awareness on the harms of porn and sexual exploitation?
DONATE