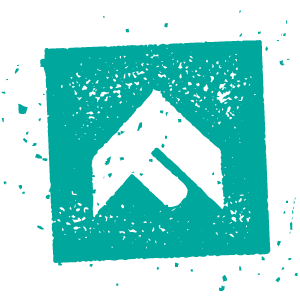 Are you a passionate person who wants a job that makes a difference in the world? Do you have creative skills and talents that connect with and inspire people? Do you want a job that involves going to a chill workspace every day to collaborate with some of the most passionate, fun, and genuine people you've ever met? Perfect. We are always on the lookout for talented individuals who can help us take this worldwide movement to the next level.
OFFICE MANAGER/EXECUTIVE ASSISTANT

This role is critical to the success of Fight the New Drug. This individual balances managing the FTND office in Salt Lake City, with managing the schedules and attending to the needs of both the President and Executive Director. This position requires extreme organization and attention to detail, ability to multitask and problem-solve, excellent writing skills, and great customer service. We are looking for someone who is hoping to make a career as the FTND Office Manager/Executive Assistant! If this sounds like you, please proceed to the application below. Once you've completed the following application, please submit a resume to [email protected]
Position Requirement: Must be located in (or willing to relocate/commute to) Salt Lake City, UT.
Fight the New Drug is an Equal Opportunity Employer and we do not discriminate against applicants due to race, ethnicity, gender, veteran status, or on the basis of disability or any other federal, state or local protected class. All applicants applying for U.S. job openings must be authorized to work in the United States.
Fight the New Drug is a non-religious, non-legislative, nonprofit organization that exists to provide individuals the opportunity to make an informed decision regarding pornography. We do this by raising awareness on its harmful effects using only science, facts, and personal accounts. We believe that interns are a valuable part of our FTND team and family, and play a crucial role in the success of organization. Our goal for all those interning with Fight the New Drug is furthering the movement and helping us accomplish our goal of spreading awareness on the harmful effects of pornography, while gaining invaluable experience in the process.
FTND brings in new teams of interns three times a year (Fall, Spring, Summer) and these trimesters will coincide with the academic calendars of educational institutions. Internships will be a maximum length of 4 months, however, they can be shorter depending on the season and the needs of Fight the New Drug at the time.
We are happy to be able to provide internships for financial compensation and/or school credit. Compensation is based on skill set and experience. These are part-time positions (20 hours max./weekly), in house positions at our main office. Interns must be located in the area or willing to relocate for the duration of the internship. Housing will not be provided by FTND.
Prior to the beginning of each internship, a weekly schedule will be set and agreed upon and will remain consistent for the entire duration of the internship. Interns will be expected to be in the Fight the New Drug main office in Salt Lake City during the scheduled hours of each shift.
We are currently accepting intern applications for:
SOCIAL MEDIA
Spring & Summer 2018
Our team is looking for a social media and influencer guru who knows the in's and out's of social platforms and creative communicating to lend a hand to our social media team and help maximize FTND's reach.
GRAPHIC DESIGN
Spring & Summer 2018
FTND is looking for stellar graphic designers who understand responsive web design and the power of dynamic visual design to assist our design team in pushing the movement forward.
VIDEOGRAPHY
Spring & Summer 2018
We are seeking a driven aspiring filmmaker with experience in storytelling to help our creative team make powerful shorts and promos to bring about positive change.
We would be nothing without our Fighters, and that's why Contributors are such a valuable part of our FTND team and family. Contributors are Fighters looking to share their skills and talents with the movement. Already have a full-time or part-time job? Currently a student? Looking for something you can do from home? No problem, our contributors work on their own time, in their own locations, to help FTND fulfill projects and promote change. Learn more and apply today!
We are currently accepting applications for:
CONTRIBUTING WRITER
Are you interested in sharing your writing skills with FTND? Apply today to join our team of contributing blog writers. The individuals on this team work with our staff to create pieces of content that are published to the blog to help change the conversation and fight for love.