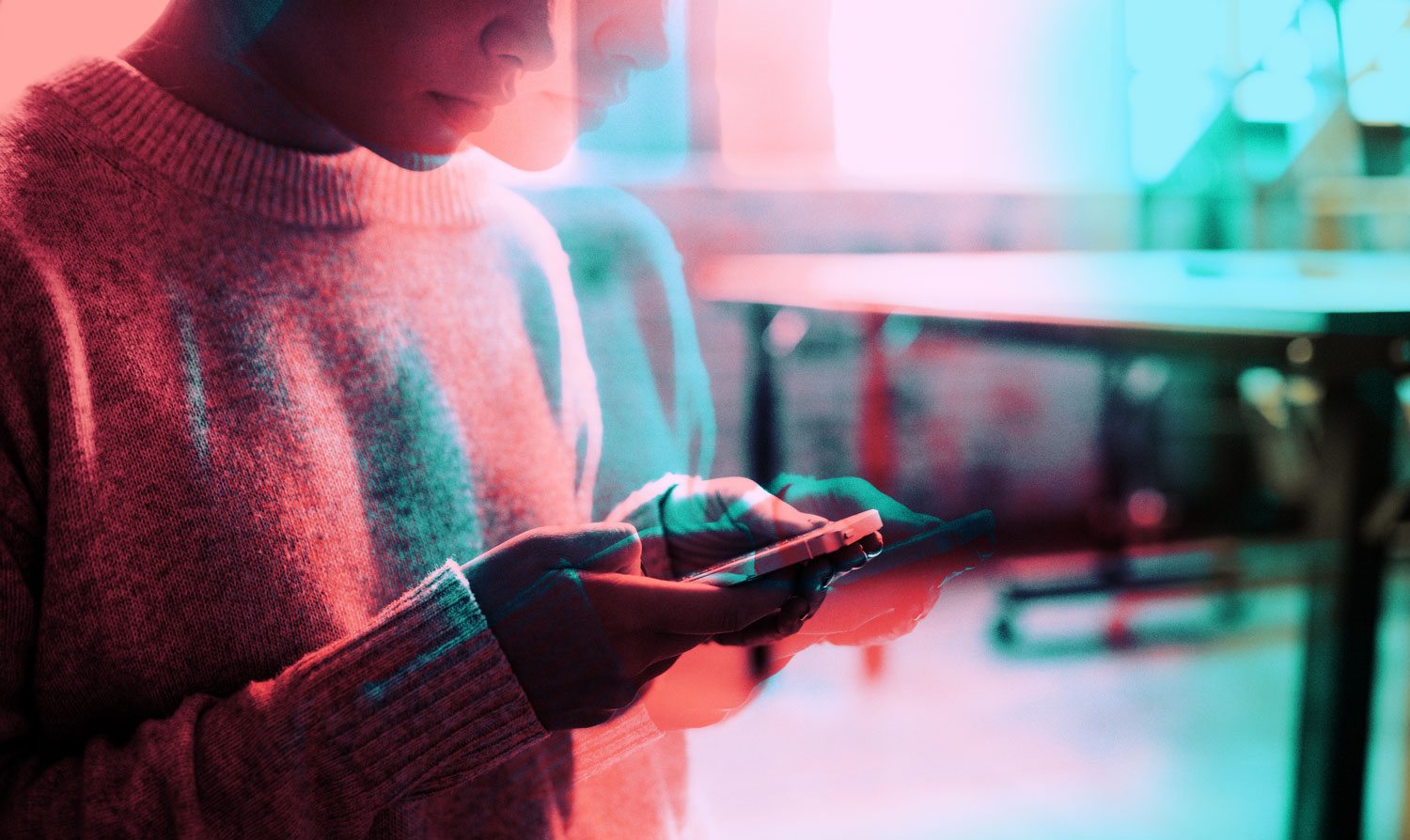 There's an ongoing debate right now in the media, and even in academic circles, over whether compulsive porn use is truly an addiction. The reason being because it is very difficult, even for scientists and therapists, to define what addiction is and what behavior falls under that category. Part of the problem is simply that people don't agree on exactly what the word "addiction" means. [1] But Dr. Nora Volkow, director of the United States' National Institute on Drug Abuse (NIDA), is convinced that porn addiction is real. She even suggested changing NIDA's name in order to recognize "addictions such as pornography, gambling, and food." [2]
In fact, research shows that of all the forms of online entertainment—like gambling, gaming, surfing, and social networking—porn has the strongest tendency to be addictive. [3]
Click here to learn about the science behind how pornography is addictive, and why it can cause compulsivity or addiction in some users.
Let's be clear, here: we don't intend to diagnose anybody on whether or not they are addicted, obsessed, or compulsively watching porn. However, compulsive porn viewing is without question a growing problem in our society, and more and more evidence is emerging about the addictive nature of porn. It seems that every day, new research is being released, further proving the harmful effects of porn.
Related: Your Brain on Porn: What does withdrawal from porn addiction look like?
One of these already-proven findings is that frequent porn viewing can rewire your brain and rewards areas of your brain that are involved in processing reward and motivation, and in craving and anticipating rewards. This can make porn highly addictive and forces your brain to keep you coming back for more. This is bad news for those who find themselves viewing porn and not being able to quit, even when they want to stop more than anything.
The Signs
So how do you know if you are addicted to porn? And how do you know if you need help? It's not always easy to tell.
We created five questions that any porn viewer should ask themselves. Even if you feel like porn is not an addiction for you, it can still cause you to have unhealthy views of people, love, and relationships. Studies have shown that even a one-time exposure to porn leads to the viewer objectifying those around them and reporting less satisfaction in their real relationships.
If you answer "yes" to one or more of the questions below, you just might have a problem with porn.
1. Is the porn you watch now more graphic, extreme, and explicit than when you first started looking at porn?
When people who are hooked to porn look at pornographic material, they find themselves progressively looking for more images, more often, and in a more hardcore version. This is often a sign of desensitization that happens in the pleasure centers of the brain as someone becomes addicted. If you find yourself in the process of viewing something arousing, then becoming bored and moving on to something else again, and again, and again, then that is a sign that your porn habit is escalating. If you find yourself looking at harder material than when you first started, this is a sign as well.
2. Do you spend a lot of time looking at porn?
When you look at porn, do you end up viewing for much longer than you originally intended? Those who are addicted to pornography, have a hard time controlling their urges to look at porn and find themselves consumed in the material for large chunks of time. The process of constantly finding new material is time consuming and may be creating a problem in your daily schedule, even though looking at porn seems to be part of your daily routine. If using porn makes you late for school, work, or other activities, this is a big sign that your porn habit is getting out of control.
3. Do you think about looking at porn even when you're not looking at it?
The definition of compulsion is that you find yourself preoccupied with something that you feel you must do. In most cases, depression or anxiety set in if these compulsions are not satisfied. If you find yourself frequently thinking about the next time you are going to watch porn, things might be getting out of hand. Pornography is a memory based drug and can be almost impossible to completely get out of your mind. Porn addicts are almost constantly thinking of when they last viewed porn and how they are going to view porn next.
4. Do you feel remorse, cloudiness, anxiety, or depression after looking at porn?
Be in tune with yourself and follow your vibes. If you get any of the above negative feelings after looking at porn, it's a solid bet that you feel you have a problem or that you know it is not a healthy behavior. Positive activities are almost always reinforced with positive feelings. If you find yourself feeling cloudy or down after using porn but keep doing it anyway, your porn habit may be out of control.
5. Have you promised yourself or others that you'll never look at porn again, only to keep looking at it?
The fifth and final question might be the most telling of all. If you've ever told yourself you were done using porn and promised to never look at it again, only to end up viewing it just a short while later down the road, then your porn habit might be out of control. Addicts have a hard time keeping promises of sobriety to others, but especially to themselves. If you have told yourself or others, "I could stop if I wanted to," but quickly found out otherwise, it might be time to get some help.
How We Can Help
For those reading this who feel they are struggling with an obsession or addiction to pornography, you are not alone. Check out our friends at Fortify, a recovery program that will allow you take a step toward freedom. Anyone 20 years and younger can apply for a free scholarship to the program, and it is an inexpensive fee for anyone 21 and older. There is hope—sign up today and start getting the help you need at your own pace.
We want to help as many people understand the harmful effects of pornography as possible. We also want to help those who are already struggling. And sometimes those people are friends, family, and loved ones who are right under your nose.

What YOU Can Do
SHARE this article to help spread the word on the negative effects of porn and offer help to those who might be currently struggling.
Grab A Tee
This movement is all about changing the conversation about pornography. When you rep a tee, you can spark conversation on porn's harms and inspire lasting change in individuals' lives. Are you in? Check out all our styles in our online store, or click below to shop: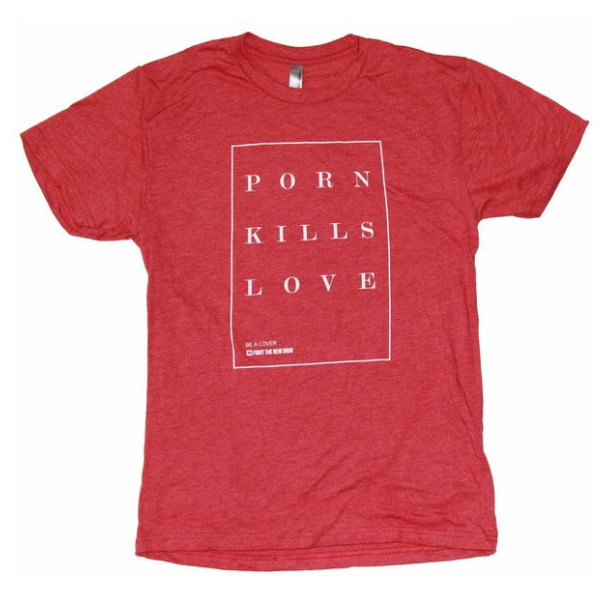 [1] Lewis, M. (2017). Addiction And The Brain: Development, Not Disease. Neuroethics. 1-12. Doi:10.1007/S12152-016-9293-4; Hall, P., (2014). Sex Addiction—An Extraordinarily Contentious Problem. Sexual And Relationship Therapy, 29(1) 68-75. Doi:10.1080/14681994.2013.861898
[2] Hilton, D.L, & Watts, C. (2011). Pornography Addiction: A Neuroscience Perspective, Surgical Neurology International 2, 19. Doi:10.4103/2152-7806.76977
[3] Meerkerk, G.J., Van Den Eijnden, R.J., & Garretsen, H.F. (2006). Predicting Compulsive Internet Use: It's All About Sex!, CyberPsychology And Behavior, 9(1), 95-103. Doi:10.1089/Cpb.2006.9.95; See Also Korkeila, J., Kaarlas, S., Jaaskelainen, M, Vahlberg, T., Taiminen, T. (2010). Attached To The Web—Harmful Use Of The Internet And Its Correlates. European Psychiatry 25(4) 236-241. Doi: 10.1016/J.Eurpsy.2009.02.008 (Finding "Adult Entertainment" To Be The Most Common Reason For Compulsive Internet Use.)