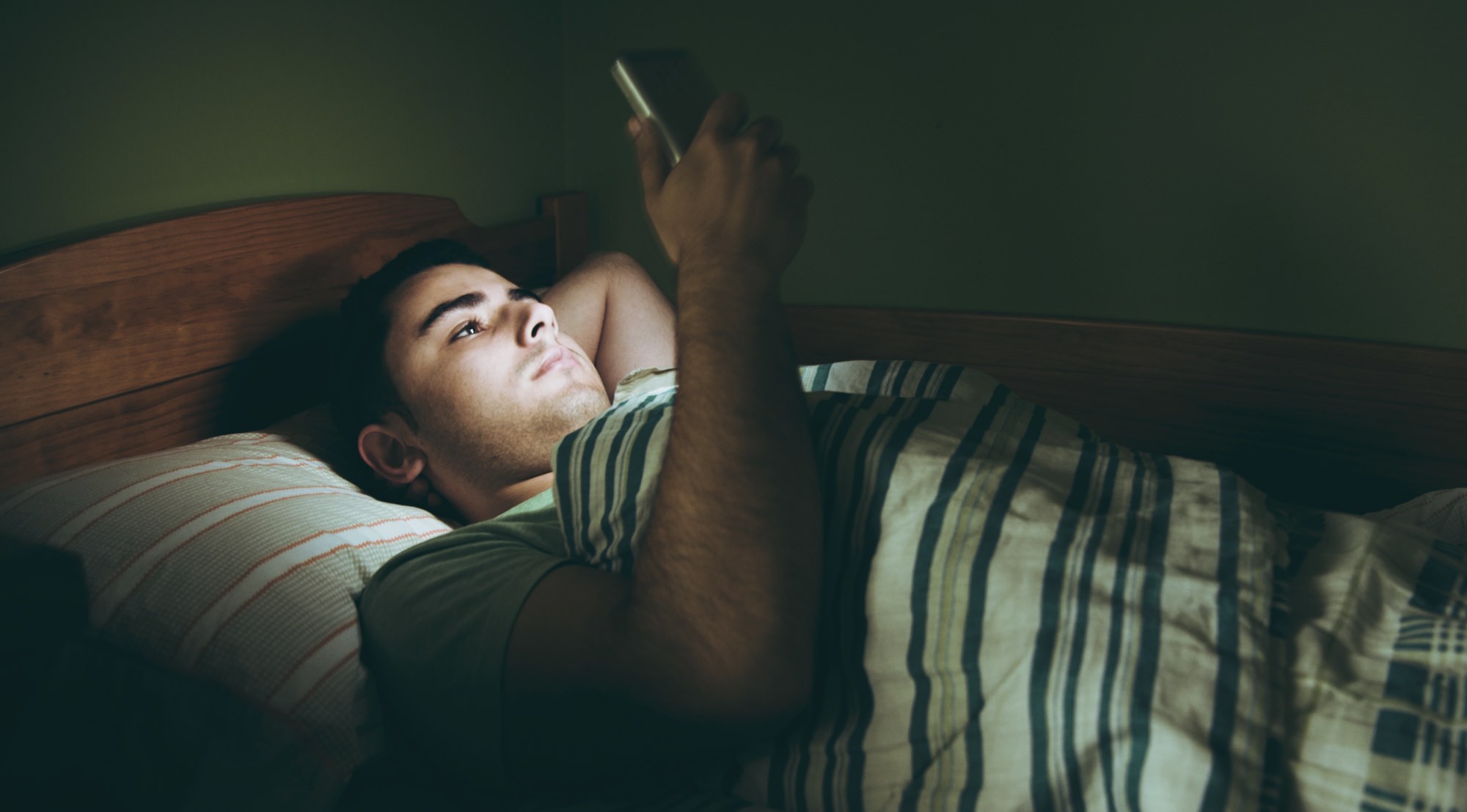 Arousal, education, loneliness, boredom, and peer pressure are all basic reasons why people turn to hardcore, explicit content. But no matter the reason, there's a harmful impact connected. Watching just isn't worth it, for any reason.
Porn is easier to find than a good restaurant for date night, and it'll never reject a consumer like a real person would. It's even become normalized to the point that some people think watching porn together is a solid suggestion to pass the time or fulfill loneliness.
It's a disservice to assume everyone watches porn—we know more than a few people who do not. And while we know a lot of the good reasons why people say no to watching and engaging with porn, we rarely stop to think about why people say yes.
Let's dive into some of the basics. Why do people look at porn?

1. Arousal
The top reason why people look at porn is for sexual pleasure, and out of all the explanations, this is the one porn is specifically produced for.
Here's a simple fact: sex is a basic human need no one can or wants to disregard. Some people wanting to de-stress at the end of the day turn to porn. In a relationship where partners have different drives, or a single person desiring sex, again porn is a go-to place to fulfill that need.
But while porn is specifically produced to arouse, it's not produced with the consumer's health and safety in mind.
Related: How Introducing Porn Into Our Sex Life Tore Our Relationship Apart
Porn promises a variety of sex, "hotter" sex, and then more and more extreme sex. But think about it—it's promising more porn, not a real sexual relationship.
Research shows how porn actually leads to a lesser quantity and quality of real sex. This is because as a person turns more to porn, they can sometimes no longer feel arousal when connecting with an actual person through touching or cuddling. Eventually, those natural and intimate turn-ons aren't enough, and some porn consumers find that they only get aroused by porn.
So instead of porn boosting a person's intimate and sex life or potential to have one in the future, porn destroys it. Does that sound sexy to you?

2. Education
For teenagers and the rising generation, figuring out how sex works is a common reason to turn to porn. The curiosity is real, and porn is the easiest place to explore. But does that make it the best place?
A survey of 2,500 school and university students in the UK found 60% watch porn to get information about sex.
Jack Wallington, director of an online student community remarked how the survey echoed what he heard from young people every day:
"Students regularly report a general lack of practical advice and inadequate information about sexuality—leaving a black hole of unanswered questions that are filled by websites."
Related: "Learning Sex From Porn Is A Terrible Idea": Jameela Jamil Is Sounding The Alarm On Porn, And We're Here For It
Porn as the defacto educator about sex is problematic for a number of reasons. What teens see is not realistic, but even more concerning, teens will likely feel pressured to appear and act like a porn performer, potentially bypassing safe and ethical boundaries like consent. There's no legit scenario of porn replacing a trusted adult in a teen's life talking candidly about sex.
Adults may not look at porn to better understand how sex works, but many do say they consume porn for ideas to try out with their partner. While keeping things fresh and exciting in the bedroom isn't something we'd discourage, porn has the effect of making a person critical of their partner's appearance and performance. In other words, it does the opposite of bring a couple closer together.

3. Loneliness
Loneliness is having a moment in the spotlight. At the start of 2019, the British Prime Minister appointed a minister for loneliness following a 2017 report that 9 million people in the UK often or always feel lonely.
But feeling lonely is no longer a problem just for the elderly. Almost ten percent of young people aged 16-24 agreed that they often felt lonely, suggesting loneliness is significantly affecting millennials and gen Z.
To escape these feelings, a person may turn to porn. It seems like a quick fix for temporary loneliness, but at best it's a cheap distraction, and at worse, porn only fuels those feelings.
Related: How The Porn Industry Capitalizes On Loneliness And Depression
"The more one uses pornography, the more lonely one becomes," Dr. Gary Brooks, a psychologist, said. He continued how normally, a person would be able to turn to the people close to them during hard times, but if a person has been trying to cope using porn, they may feel embarrassed to tell someone else about their habits. A sense of shame can turn a person back to the source of fake comfort—more porn.
In his column, Stewart Dakers, a community volunteer worker, described how to avoid lonely feelings:
"It's about belonging, and belonging is about taking part, and taking part is about being of use, of being engaged."
This is something porn can never do.

4. Boredom
While boredom is now described in some circles as a positive state of mind that spurs creativity, even earning approval from Steve Jobs, a lot of people would still rather avoid it. So much so that a team of psychologists found that two-thirds of men and a quarter of women would rather give them self electric shocks than sit alone with their thoughts for 15 minutes. Yikes.
Our digital world has done a pretty good job at providing endless amounts of entertainment and distractions for those who can't stand a moment of idleness. Of course, porn is included in this bundle, and many people describe their porn habits as a way to unwind after a day of work or study.
Related: Can Women Get Addicted To Watching Porn?
But consider this definition of boredom: "the aversive experience of wanting, but being unable, to engage in satisfying activity."
Porn cannot help with boredom because it leaves a person unsatisfied and disengaged. Sure, at first it is new and exciting, but as the brain is regularly stimulated by porn, it will become bored of seeing the same content. A person can slowly start to crave more.
Porn doesn't satisfy boredom. It's like an itch, but the more it's scratched the worse it itches.

5. Peer pressure
The desire to fit in wherever we are culturally and socially is innate in most of us. Teens and young adults, in particular, are known to seek inclusivity, but also be susceptible to peer pressure.
Research has shown that this is the case in teens viewing online porn and sexting. Teens say they experience peer pressure to engage in both behaviors, suggesting both are used to "achieve peer acceptance and to display or gain status."
Exploring sex as a young and curious person is completely natural and normal, but it isn't something to be pressured into. Easier said than done, we know, but it's true.
Related: Chris Rock Vs. "Fluffy": These Two Comedians Joke About Porn, But In Very Different Ways
But think of it this way: porn makes commodities out of the actors in the film. They are paid to play a part and you as the consumer are paying for it, either with a credit card or your data on a free porntube.
If a person brags about the porn they've watched or shows a sext they just received to a group of friends, they are continuing the cycle of buying, selling, and trading sexualized bodies. And for what? To boost social status? Believing porn only affects you just isn't true.

No matter the reason…
No matter any of the reasons above, it has been shown that porn isn't the healthy solution. And if you're not sure why, dig into the research and learn the facts for yourself.
Watching just isn't worth it.